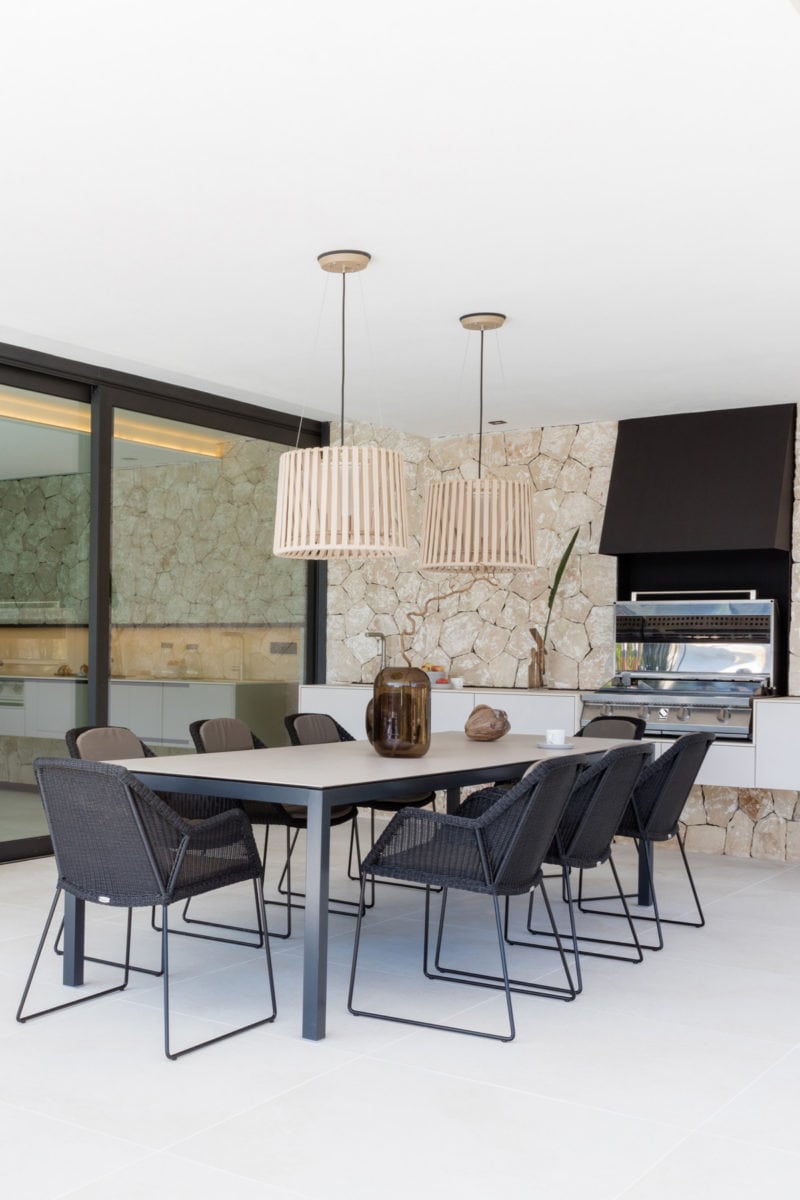 EspacioHome Design are the creators behind this beautiful kitchen and outdoor barbecue area. Alongside the work of developers Sophisticated Projects and Vidal Piñeiro Arquitectos, this chalet project in Santa Ponsa sets the scene for what many dream of in their Mediterranean home.
Much of life in Mallorca is enjoyed outdoors. Pair this with a diet of grilled vegetables, fresh fish and bottle of chilled wine, and the home becomes centred around the kitchen. Espacio Home Design are masters at creating the typical Mallorcan social scene, while interweaving elements of luxurious design. Take their ivory-coloured worktops as an example or their choice of Gaggenau wine cabinet, all of which blend together as one luxury interior package.
The barbecue itself sits comfortably between sand-stone and immaculately blends into the design. It's not seen as an addition to their work, but a primary feature given the limelight it deserves. Integrated handles guarantee ease as you move from grilling meats to reaching for cutlery and bowls. Every step of the Mediterranean cooking experience is accounted for. Could this be your new barbecue area?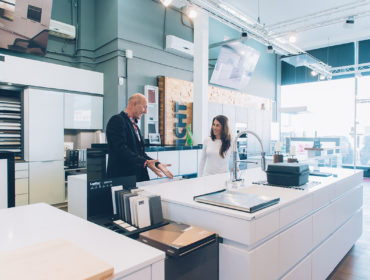 For only the best in kitchens in Mallorca, take a look at our recommended list of designers who create luxurious Mediterranean kitchens.
Address details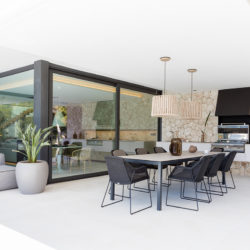 Espacio Home Design
Calle Esusebio Estada, 11b, Palma