"What is unique about a Sanlorenzo yacht?" we ask Andy McDougall, Director of Sanlorenzo Spain, the exclusive agents for Sanlorenzo Yachts in Spain and the Balearic Islands. Anticipation lingers in Andy's response as we walk from his office in Puerto Portals down to the harbour. We approach a recently delivered 52m 52Steel Sanlorenzo superyacht which – in flawless beauty – rests on the water with idyllic elegance. Moving closer, Andy directs our attention to its elegant exterior lines and efficient window design, which he presses are consistent across the Sanlorenzo range. There is a breadth to Andy's knowledge which reflects his thirty-two years in the business. His hands curve the side of the model, gesturing intelligent space where on this particular design, a beach club has been fitted. He turns his hands over mimicking its versatility and to a gleaming pool that can be found on the other side.
Andy's detailed references to craftsmanship and life at sea are signs of a deep connection to the nautical world. A sailor himself, Andy explains how his passion for yachts underpins every step of his client's journey. "We offer a style of ship-building which creates a yacht as unique as its owner" he explains, pointing to another Sanlorenzo yacht further along the harbour which he sold earlier this year. Its identity is unmistakable, as we notice how each model carries the same refined elegance – controlled heritage lines and sleek windows – yet with a subtlety of something wholly unique. He explains that the customisation begins with the taste of the client which then leads on to the character of the boat. "The early-stage meetings occur in client's houses. We fly to their house with our design team to get a feel of what they like" he says, calling it a "journey of self-discovery", in which his clients experience their style take form.
With their shipyards based in Italy, Andy explains how the Italian culture is an important element to the client's experience. Featuring made-to-measure Italian design, only 40 Sanlorenzo yachts are built each year. In contrast to other styles of shipbuilding, Sanlorenzo's bespoke approach and attentive production processes focus on quality of output rather than higher volume production. Therefore, when a yacht is finished it is a momentous occasion, celebrated with a huge Italian feast. "Building your dream yacht is a journey, and by the end of it you are very close with the passionate team at the shipyard. Luxury is an experience with Sanlorenzo." We lean-in closer, reeled in by a narrative of lavish banquets of fresh fish and champagne where clients clink flutes to a backdrop of their new 'made-to-measure' Sanlorenzo…Andy also makes reference to the importance of after-sales service in his business model, as for him, a client's journey does not end with the delivery of their new yacht. It continues as Sanlorenzo Spain's service department cares for each yacht as the exclusive service agents for Spain and the Balearic Islands.
A cool sea air brings us back to Puerto Portals and Andy comments on Mallorca's breathtaking coastline. As a Director of Sanlorenzo Spain he explains that his Puerto Portals office covers the Balearics while his business partner Alan Gulliver oversees the Sanlorenzo Spain office in Puerto Banus, Marbella. We don't need to ask about his passion for the island. Having lived in and sailed the Balearic Islands for more than 30 years, Andy claims there is no better place to be. "It really is the best cruising area in the world" he says, before unveiling Sanlorenzo's newest brand Bluegame, which he says is perfect for yachting on Mallorca due to its utilitarian concept and unparalleled connection with the sea. "And the design?" "Nothing short of bespoke" he says, as we once again talk over the Sanlorenzo brand and its synonymity with elegance and luxury.
Address details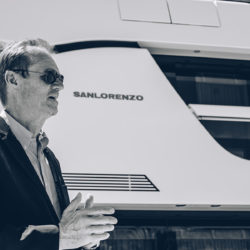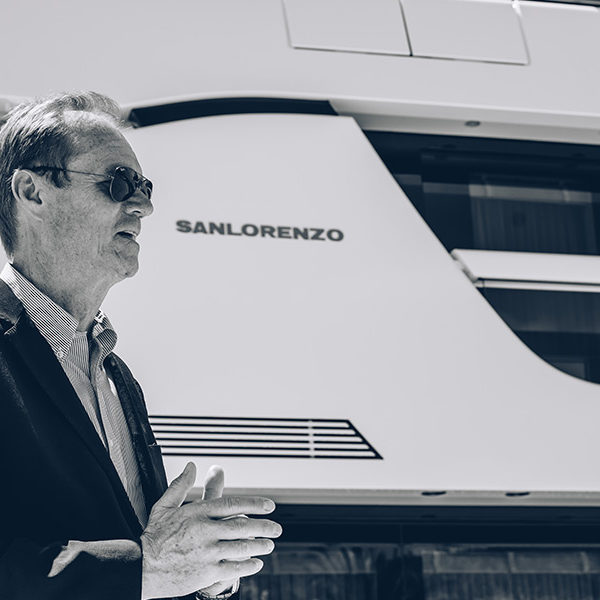 Sanlorenzo
Puerto Portals C./ Benito Feijoo 2, Local 7 Edif. Mar de Portals, Calvia