Portfolio of Arquitectura 81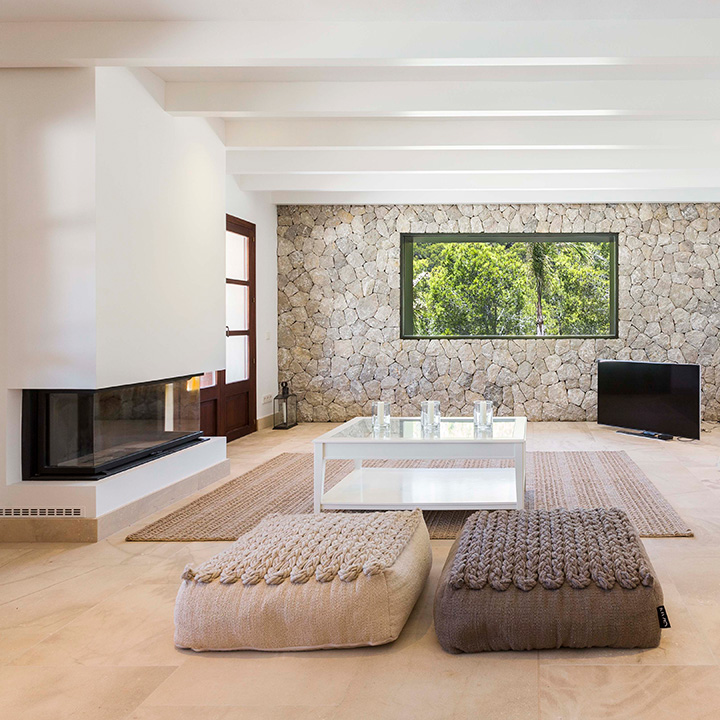 About Arquitectura 81
I 've always been a friend of the pencil," Inés Rodríguez beams as she recalls how she began on the path that led her to heading up her own successful architectural firm.
From a young age she had a passion for drawing and her parents, recognising her talent, suggested a career in architecture. While her studies were largely in mainland Spain, together with a spell in the UK, like so many native Mallorcans she couldn't resist the pull back to her beloved island.
She first opened an office in her grandparent's garage, doing simple refurbishments. But her portfolio grew…and with it her reputation. She soon caught the attention of hotel giant Barceló, and was headhunted to join their team.
After seven years juggling this with this her own projects, however, plus the arrival of kids, she had to make a choice. She decided to dedicate herself fully to Arquitectura 81.
Inés is as comfortable designing a super-contemporary minimalist villa as she is renovating a traditional townhouse and this shows in an impressively eclectic portfolio.
And while still focused on the creative side of things, she now also finds great satisfaction in the legal and problem-solving aspects of projects.
Comprising three architects, a civil engineer and interior designer, the team can cover and seamlessly deliver on all aspects of any project.
Although the fluidity and flexibility of the pencil and paper remain Inés's preferred medium for sketching out ideas and putting together designs, the latest computer technologies are then employed to ensure problems are minimised, construction times reduced and costs managed.
But the company's success she puts down to a key value for which she always strives: honesty.
Clients can always expect her candid opinion, on what will work and won't, with budgets and with timescales. It's something her customers clearly appreciate a remarkable 100% of clientele come from recommendations.
It's clear at Arquitectura 81, a sense of integrity and openness infuses everything they do. "Honestly, I'd prefer to die poor, but happy and proud of myself," Inés explains. And it's certainly easy to believe her.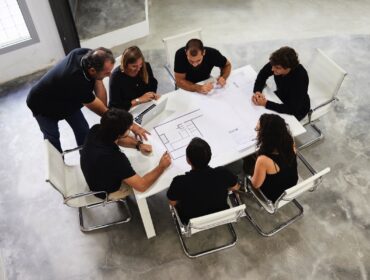 Discover which architects in Mallorca are changing the island's property landscape with their forward-thinking sustainable designs.
Photos of Arquitectura 81