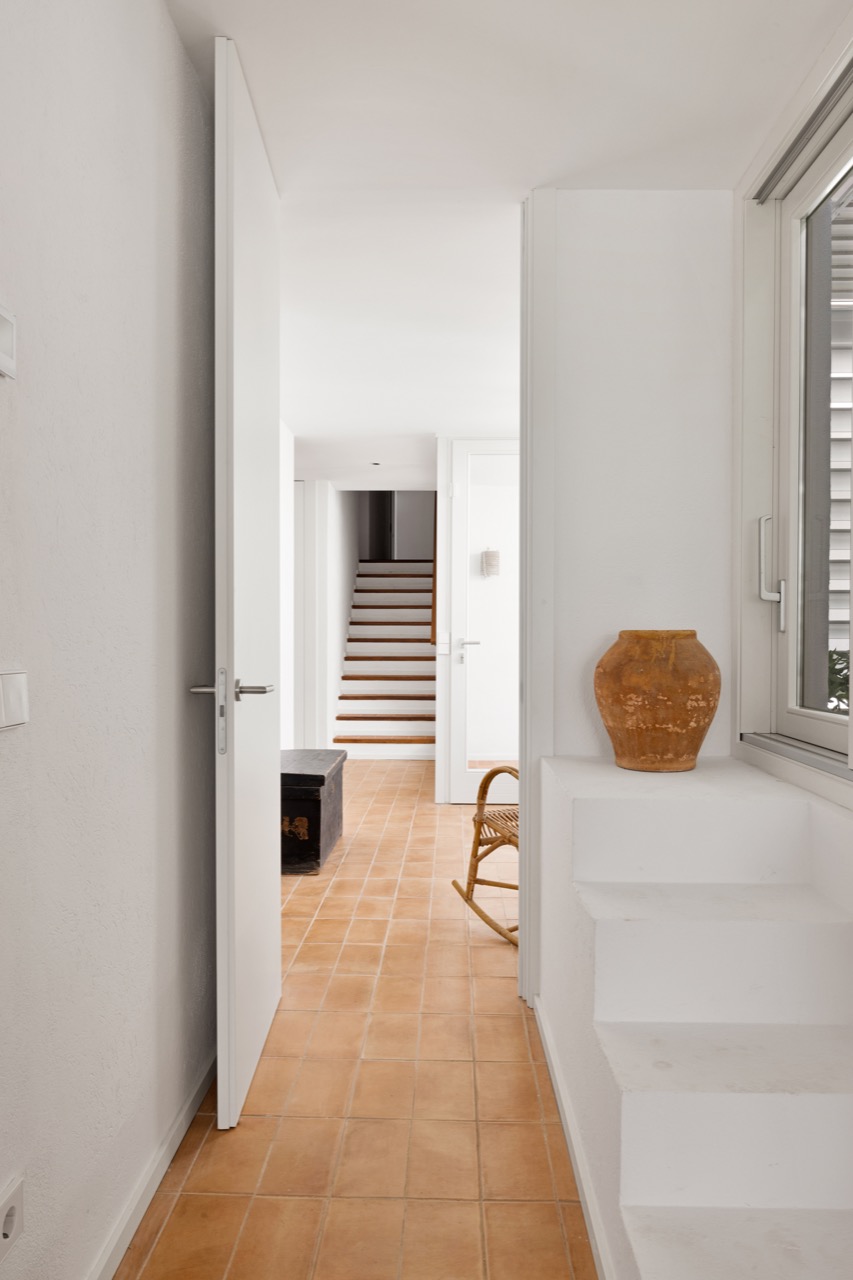 Located in one of the most privileged points along the southwest coast in Port Andratx, this seafront apartment complex has no shortage of winning attributes.
The renovation project was undertaken by the Arquitectura81 studio and has been resolutely conservative, respecting at all times the layout and organisation of the original project of the building, which belongs to the school of the prestigious architect Coderch Sentmenat. The building is comprised of two storeys which have been cleverly adapted to the inclined terrain and surrounding pine forest; as a result of this topography, access is via the upper floors.
A PRESTIGIOUS ENDEAVOUR
Originally built in the 70s, the series of apartments presents a number of features characteristic of contemporary Mediterranean architecture. Arquitectura81 approaches the project through small gestures, which, far from being grandiloquent, subtly fit into the space to improve it and adapt it to the needs of the 21st century. The distinct cubic shapes and flat roofs, for instance, and the spacious internal patios, influence the distribution and flow of the rooms.
The completely renovated kitchen has been expanded, eliminating its division from the dining room, to enhance the connection with the exterior and blur boundaries, while maintaining the austere and timeless character of the original furnishings. The interior design mirrors the seeming simplicity of the architecture, with sliding Mallorcan blinds, original flooring and bold grain-based fireplaces.
This property is much more than a fresh and beautiful Mediterranean dwelling, it is one of the architectural landmarks of the municipality of Andratx. Arquitectura81 had the experience and technical skill required to undertake the important renovation and they are proud to include it in their impressive portfolio of projects completed across the island.
Text by Emily Benet | Photos by Xisco Kamal
Address details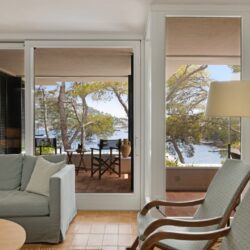 Arquitectura 81
C/ Miguel de Carventes, 14, Portals Nous