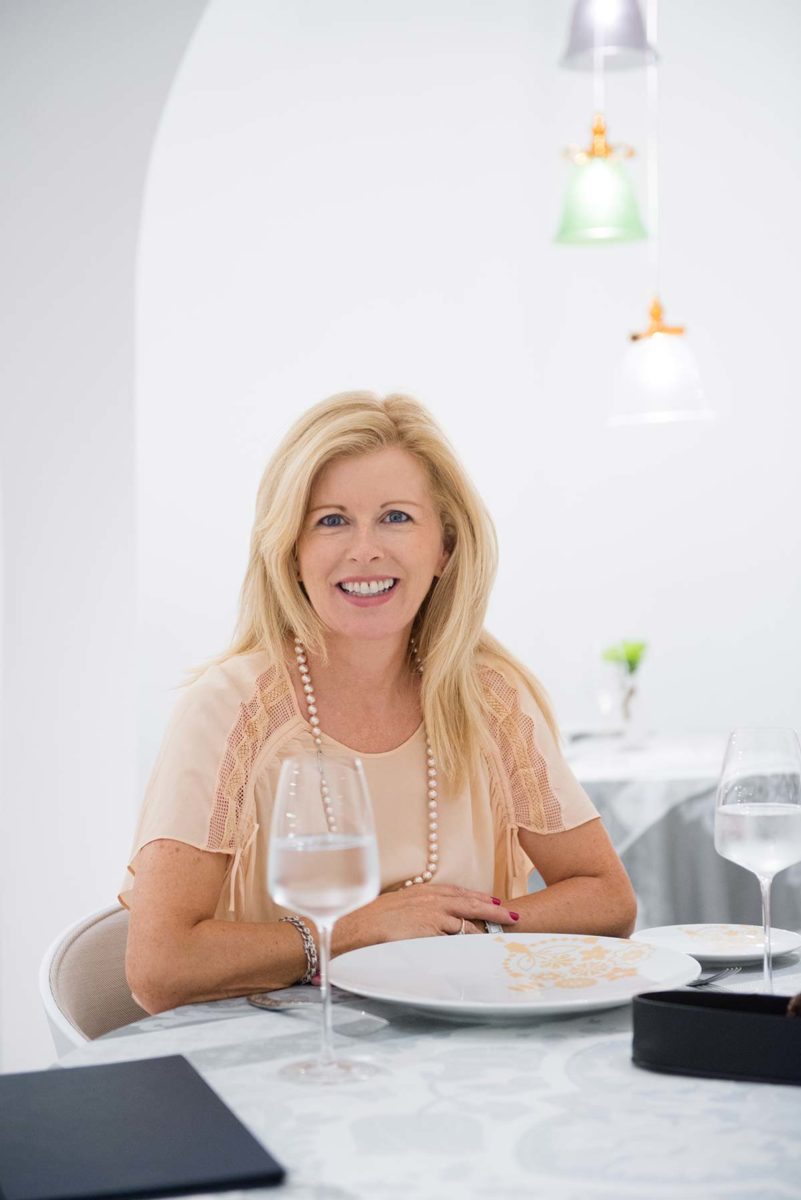 Set on the stretch of undulating coast that runs between the Mallorcan capital and the popular Calvià beach resorts, Bendinat is an enclave of exclusivity that is matched by few other places on the island. It's a remarkably tranquil, mostly residential village where multi-million euro villas are the norm and a world-class golf course covers much of the neighbourhood. Living in Bendinat also offers a healthy outdoor lifestyle of privileged seclusion, free from the bustle and seasonal swells of most coastal developments.
Many attribute its name to a story from 1229 of King James of Aragon who, famished after a punishing battle against the Moors, enjoyed a particularly satisfying meal here and declared himself 'ben dinat', or 'well dined' in Catalan. Many centuries later it was the renowned French architect and town planner François Spoerry who developed its modern incarnation, with its gracefully winding roads, open leafy spaces and innumerable vantage points from which most of the property in Bendinat can enjoy the beautiful coastal seascape.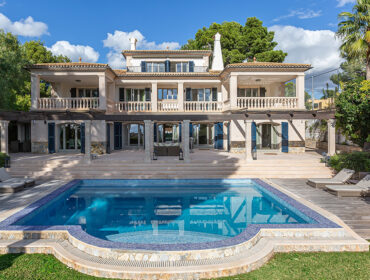 Bendinat is considered to be one of the prime residential areas in Mallorca, with sea view villas commanding some of the highest prices on the island.
Today, it's a neighbourhood that is as pristine as it is serene – save the occasional buzzing or clunk of construction work – and home to a mix of well-heeled locals and international second-homers, including the occasional A-lister. While the bright lights and buzz of glitzy Puerto Portals marina are just minutes away, Bendinat remains a manicured haven of coastal calm.
Good to know about Bendinat
Local Language
Catalan (or its local dialect Mallorquín) is co-official with Spanish, or Castellano is it is more frequently referred to locally. A diverse international community also means English and German are widely spoken.
Main Industry
Most of the business activity in the area caters to the local community, focused around two commercial centres, with health and leisure also playing a large part in the local economy.
International Schools
Neighbouring Portals Nous is home to two of the island's best regarded schools: Agora Portals International School, offering pre-school education through to International Baccalaureate, and King Richard III College with learning based around English curriculum.
Distance
10-minute drive to Porto Pi shopping centre
12-minute drive to Son Espases hospital
15-minute drive to central Palma
25-minute drive to the airport
Transport
Bus: Local buses 104 and 107 connect directly to Palma's Estació Intermodal public transport hub in around 45 minutes.
Parking: Most properties in the area have there own private garages, there's plenty of space to park on the streets.
Taxi: There are no dedicated taxi ranks in the neighbourhood, but many residents call: 0034 656 559 550 for a reliable taxi.
Real Golf de Bendinat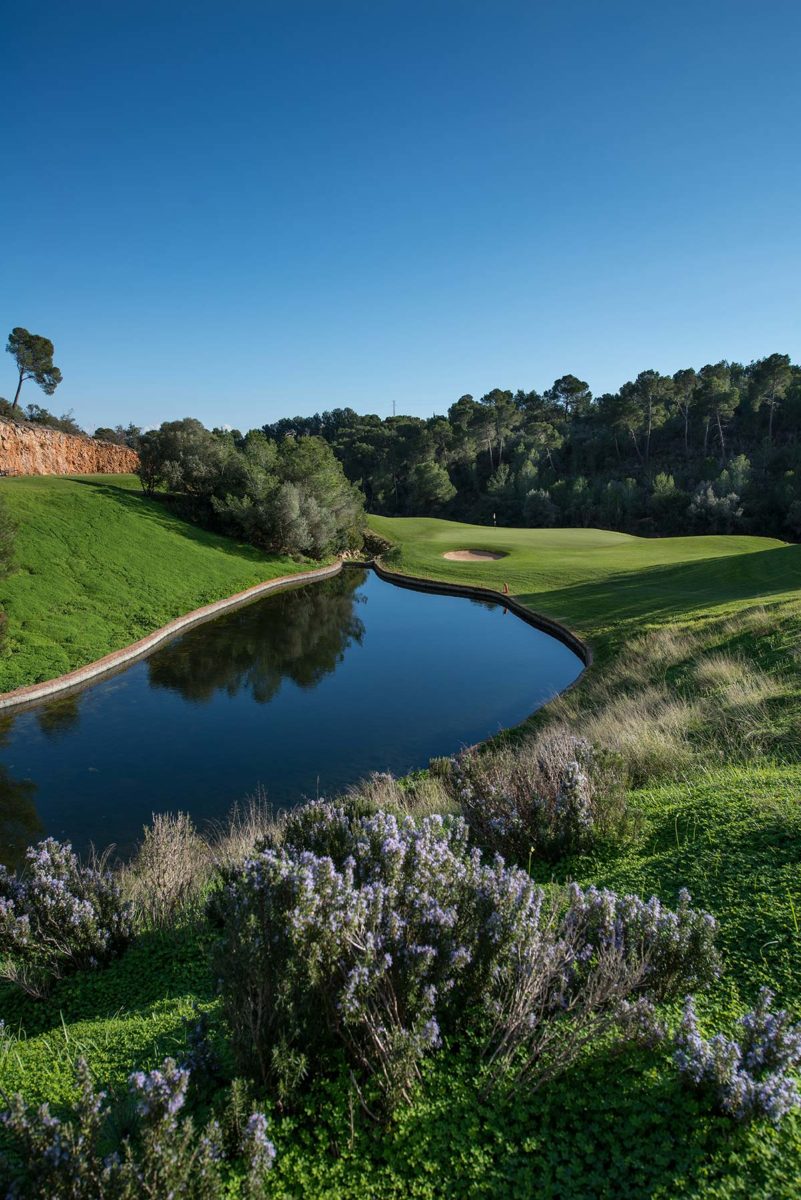 There's little doubt that many who choose to live or buy second homes in Bendinat are drawn by the outstanding golf facilities on their doorstep. The Real Golf de Bendinat is one the finest courses on the island, comprising a huge swathe of manicured greenery that stretches across much of the neighbourhood.
The 18-hole, par-70 course sweeps through 5,660 metres of immaculate fairway dotted with olive trees and fringed with scented pine woods – the occasional wild goat is not unheard of. Players can also enjoys some delightful mountainous landscape between shots, as well as views over the Bay of Palma – from the higher holes – and the striking battlements of nearby Bendinat Castle.
It has a reputation for being a tight and challenging course in places, and the sloping valley terrain can make for a tiring game – golf buggies and a network of paths, however, easily mitigates this. Back at the clubhouse, refreshments are served in a comfy lounge bar, while the Eagle restaurant's sunny terraces overlook the 18th hole. You don't have to be a member to play or enjoy the club's facilities or special events, which include regular open air classical music concerts. Confirming the club's lofty pedigree, its president is none other than King of Spain, Don Juan Carlos.
Bendinat in photos
fg_lazyload
Bendinat
Plaza Bendinat
Bendinat
Bendinat
Bendinat
Bendinat
Bendinat walking path
Bendinat
Bendinat
Bendinat
Las Terrazas de Bendiant Restaurant
Bendinat
Experience Bendinat
Much of Bendinat lifestyle is centred around health and fitness, and you'll often see its residents walking, jogging and cycling around neighbourhood's winding roads or along the purpose-built pathway that runs beside the Carretera Andratx. There's also the lovely little beach, Sa Caleta de Portals Nous, where you'll find a mix of locals and visitors stretched out on its soft sand or taking a dip in the calm, turquoise waters. It also provides a great launch spot for various watersports such as paddle boarding and kayaking.
Fitness fans can also burn off some calories at Sporting Club Bendinat, which offers a range of classes, personal training, and four tennis courts; they also hold regular tennis tournaments as well as a summer club for kids. For a more intensive fitness experience, there's Speedfitness Boutique Studio, offering state-of-the-art technology and tailored training sessions. The pursuit of wellbeing of a more holistic variety, too, is a popular pastime here, and Bendinat boasts one of the island's best centres – Sadhana Works Healthy Hub. Its team of holistic practitioners offer everything from Kundalini yoga and pilates to aromatherapy and dance expression.
With so much on your doorstep, there's no excuse to not live a healthier more balanced life in Bendinat – and most of its inhabitants do just that.
Restaurants in Bendinat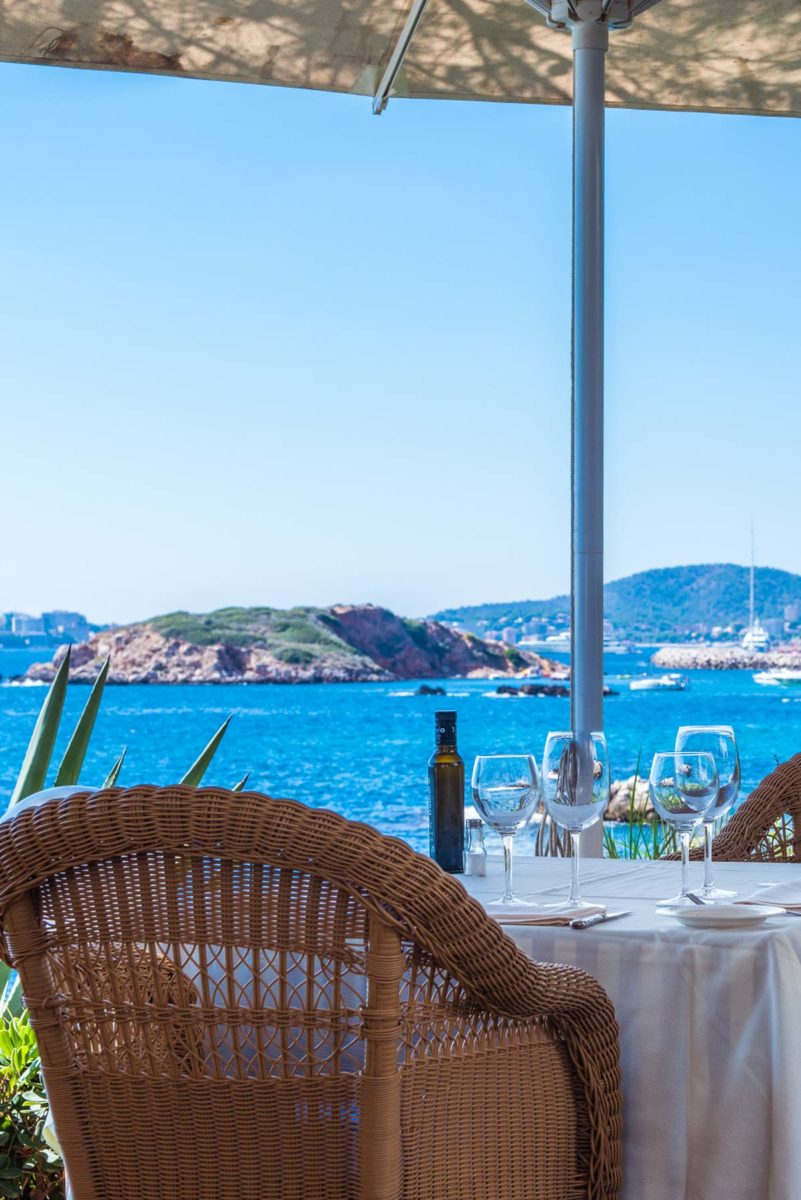 With no high street or waterfront promenade, there's very little dining scene to speak of – but what there is tends to be outstanding. Most of the top dining options are connected to the area's hotels, and Las Terrazas de Bendinat is no exception.
It's the restaurant of Bendinat Hotel and its alfresco terraces have been a popular meeting spot amongst locals for many years – especially over the warmer months when lunch or dinner can be accompanied by glorious views over the water. It's also famed as cooking up one of the best paellas on the island.
Another top spot for waterside dining is the eatery of the five-star Grand Portals Nous – Astir Gourmet Restaurant. The vibe is more modern and chic, with an international menu that combines local organic produce, Mallorcan flavours and attention-grabbing presentation.
There's also some decent Mediterranean-inspired dining at Niko's Place at the Lindner Golf Resort hotel, while for a more casual family-friendly experience, family-run Portals Kitchen offers a mix of local and international favourites at reasonable prices.
Hotels in Bendinat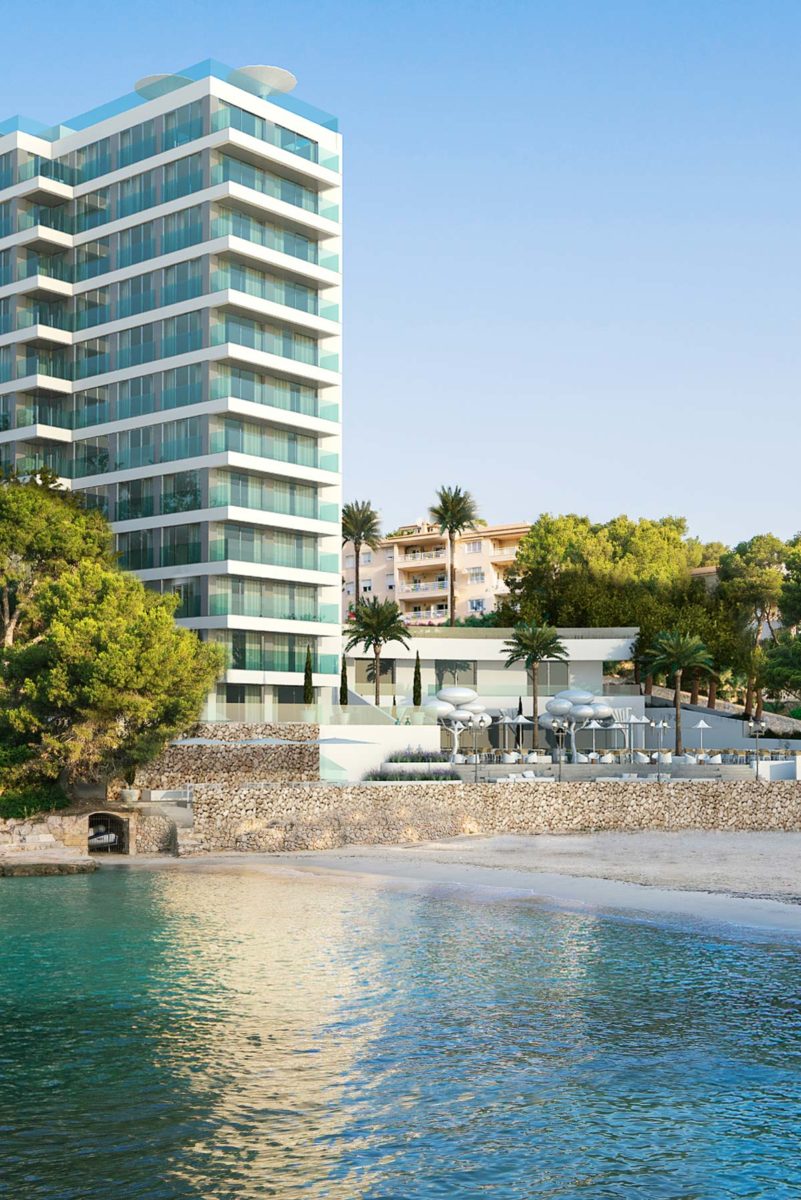 Hotel Bendinat
A veritable Bendinat institution, this exclusive hotel is housed in a Mediterranean-style mansion set in beautifully serene landscaped gardens overlooking low cliffs. Although built in the fifties, Old World charm imbues much of the property, with a modern annex added this side of the millennium. It attracts plenty of repeat custom, mostly couples looking for peace and tranquillity, while locals are drawn to its perennially popular Las Terrazas de Bendinat restaurant.
Lindner Golf Resort
A rather grand gate just off Bendinat's main roundabout marks the entrance to this upscale, family-friendly golfing hotel. Its three main buildings are surrounded by several holes of the Real Golf de Bendinat course, while a deluxe spa and wellness centre provides relaxation after a few rounds. Decor is infused with a subtle African theme, including its 128 rooms, most of which overlook the scenic pool area or lush rolling fairways.
Iberostar Grand Portals Nous
A shimmering tower set practically on the tiny Calita de Portals bay, this landmark hotel is one of the area's most impressive. It draws from the talents of top Dutch designer Marcel Wanders, responsible for its chicly flamboyant interiors and surely the island's most quirkily designed spa. Playfully themed guest rooms, excellent dining, and some wonderful sea views combine for a genuinely five-star experience – it's also received an award as the most sustainable hotels in Spain.
Property in Bendinat
Invest in a property in Bendinat and you're investing in one of Mallorca's most sought-after places to live and thus, one of the most exclusive. Luxury apartment complexes and hillside villas with lush views make the area popular for people looking to enjoy the slower pace of life while still be able to take advantage of Palma (only 20mins drive away) and glitzy Puerto Portals marina (less than 10mins drive away).
The area is attractive to golfers with world-class Golf Bendinat on your doorstep and those seeking a little bit of everything: proximity to the sea, lush green landscape, quiet neighbourhood while still being in proximity to shops, bars and restaurants. Editor Helen Cummins herself, said that if she didn't live in Son Vida, then Bendinat would most certainly be her second choice!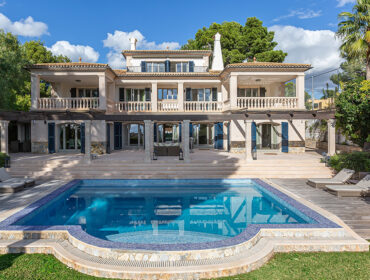 Bendinat is considered to be one of the prime residential areas in Mallorca, with sea view villas commanding some of the highest prices on the island.
Business & work in Bendinat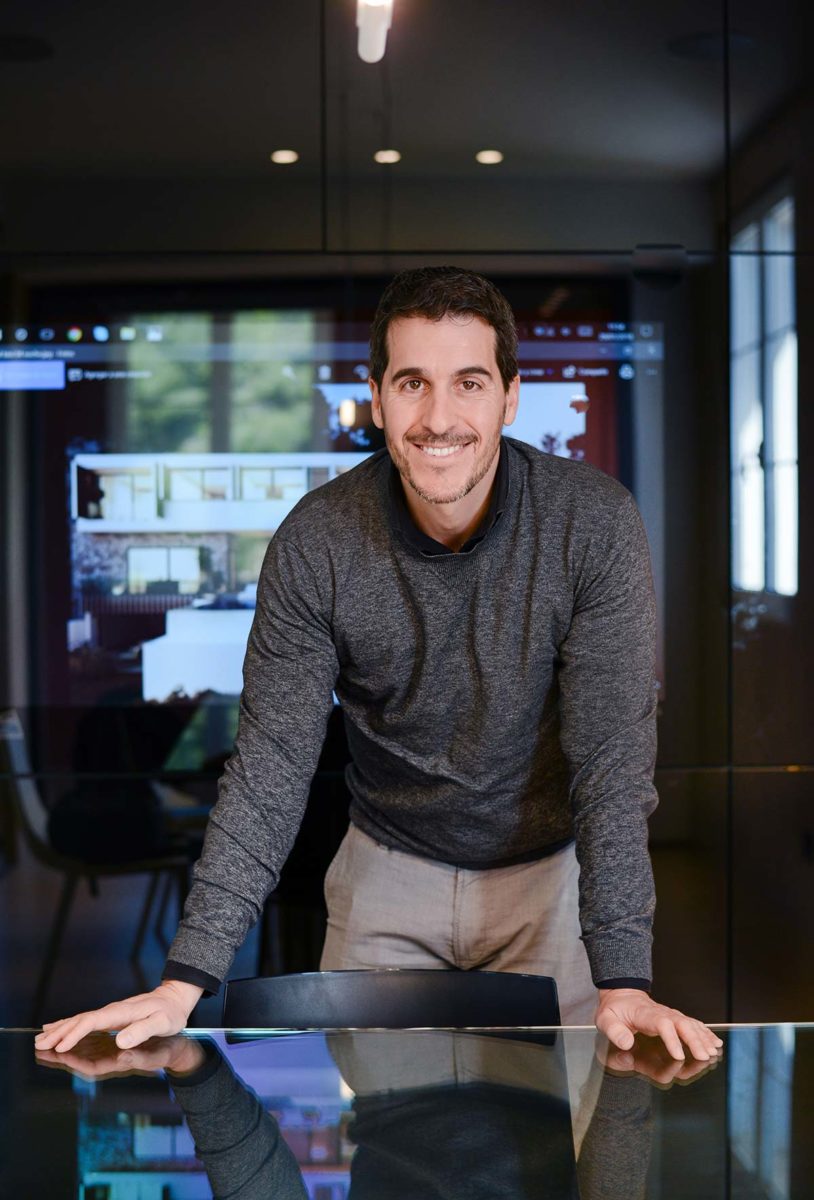 It's a fair assumption most of the residents of this exclusive neighbourhood are financially independent, and not looking to start a business or commercial activity in the area. There is, however, a thriving local economy comprised of a broad collection of businesses catering to the community. These are mostly found in one of two commercial centres located either side of Bendinat's main roundabout.
The traditionally styled Plaza Bendinat houses plenty of helpful services including vet, dentist, cosmetic clinic, holistic health and a gynaecologist-obstetrician. It is also where Alejandro Palomino Arquitectos is based – one of the area's (and island's) most sought-after architects. Across the road, at the Centro Commercial Mirador de Bendinat is a supermarket, sports club, medical centre and sports bar.
Leisure and health industries generally dominate the local economy, golf being the most obvious of these, but with a significant number of businesses dedicated to fitness, health and cosmetic treatments. Tourism plays a relatively minor role, with just a few hotels catering to high-end holidaymakers, as well as a small beach bar on the Caleta de Portals Nous. Real estate is also big business, with homes changes hands for huge sum, while there's always a number of building projects keeping construction companies busy in the neighbourhood.
People: Locals & celebrities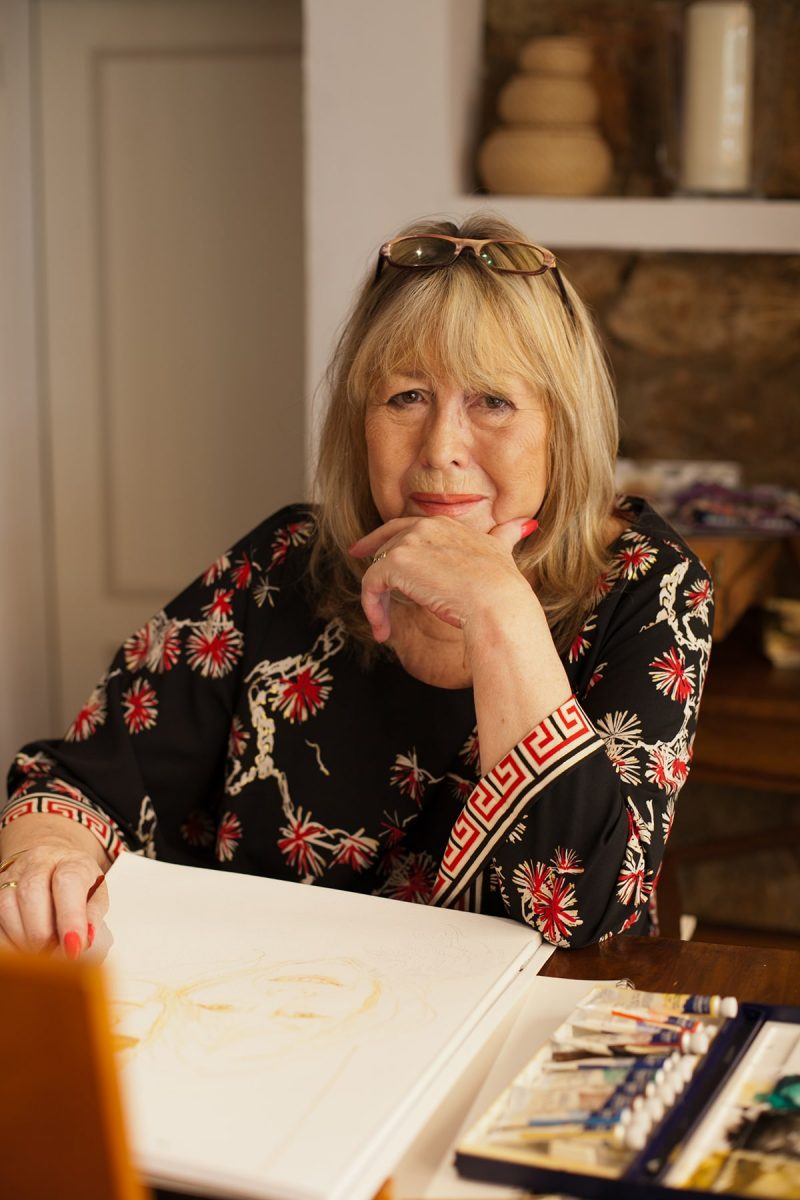 Holding the position as one of the most exclusive enclaves on the island, it will come as no surprise that the Bendinat community represents the wealthier end of the spectrum. However, it is a good mix of native Mallorcan and international residents, with British expats making up the majority, followed by Germans and other northern Europeans.
It has also long been a popular spot for A-listers, attracting the likes of the late Peter Stringfellow and former celebrity couple Jamie and Louise Redknapp who have bought (and sold) second homes here. First wife of the famous Beatle Cynthia Lennon also lived in Bendinat for much of her later life, and veteran rocker Suzi Quatro has owned a retreat in the Sa Vinya development for many years.
Most have cited their love of the area stems from its peaceful and relaxing atmosphere, a real refuge from hectic everyday life – as well as the sense of privacy and anonymity it affords them.
Last Word
Splendidly opulent villas, five-star hotels, royalty-endorsed golf course… there's little doubt surrounding Bendinat's status as one of Mallorca's most exclusive neighbourhoods. Its immaculately maintained streets are home to some of the wealthiest of the island's inhabitants, drawn by a genuine feeling of serenity and seclusion – proximity to both the capital and buzzing neighbouring marina of Puerto Portals only adds to its appeal. Low-key tourist activity helps maintain an air of exclusivity, while a raft of fitness-related facilities contributes to the general feeling of health and wellbeing that pervades this distinguished village community.