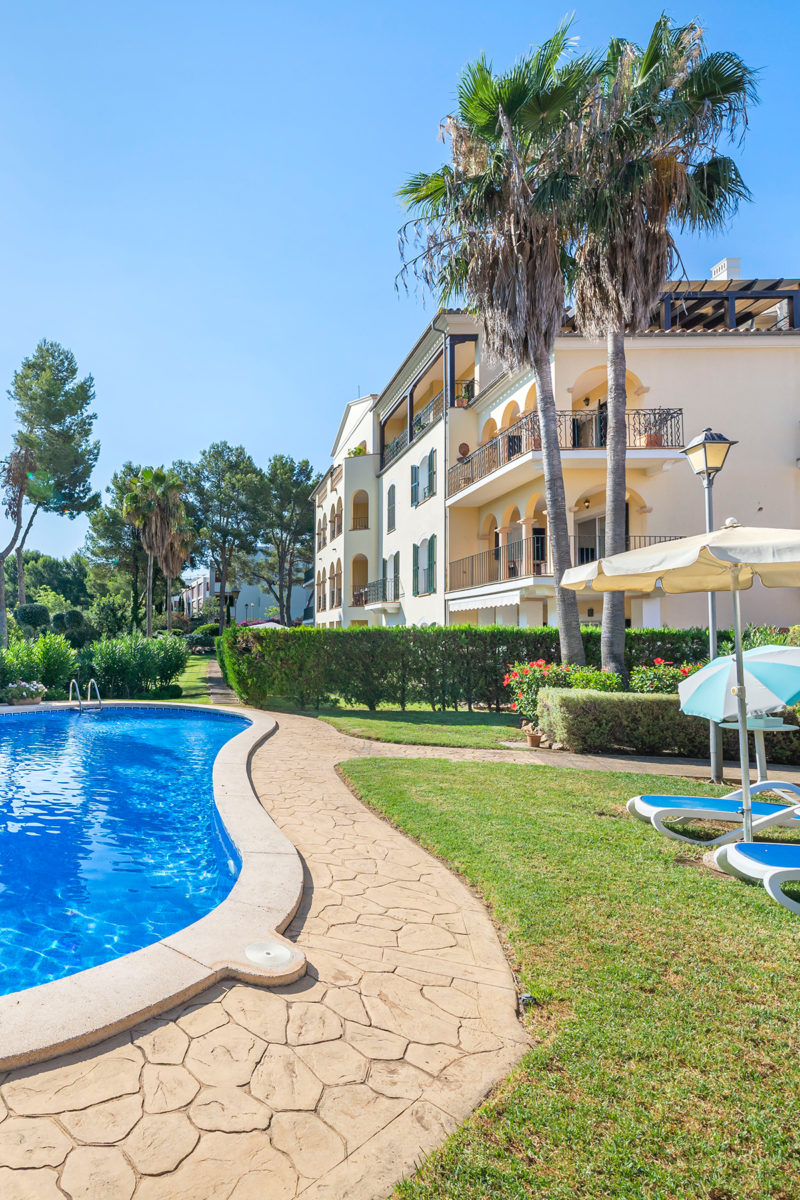 While Mallorca has no shortage of high-end residential neighbourhoods, Bendinat is certainly up there amongst the most exclusive. Its broad, elegantly sweeping streets are lined with some of the most expensive properties on Mallorca, where eight-figure villas are far from unheard of and luxury apartment complexes are some of the most sought-after places to live on the island. Hillside settings provides an abundance of superb sea-view vantage points, while the neighbourhood's lush valley has been developed into a world-class course Golf Bendinat – with royal patronage from the King of Spain, no less.
An atmosphere of opulent serenity pervades most of this upscale enclave, despite its proximity glitzy Puerto Portals marina and the Mallorcan capital Palma just a short drive away. It also remains barely touched by the influx of seasonal tourism. International and native residents are equally represented, with older wealthy Mallorcan families living among a mixture of Scandinavian, Germans, English, Austrian and Swiss expats. The most affluent occupy sea-view villas in Old Bendinat close to the seafront or up in the hills above, while the merely rich will own a townhouse or apartment in one of several gated communities.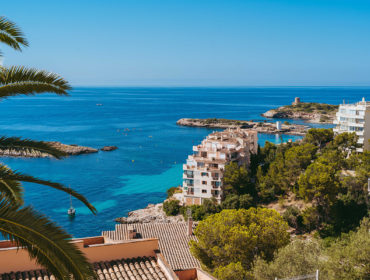 With its abundance of luxury villas, world-class golfing and air of serenity, the neighbourhood of Bendinat stands out as one of Mallorca's most exclusive.
No amount of money, however, can buy a new plot with all the green areas now protected. Many instead choose to demolish an existing property and rebuild to their desired design, a common practise judging by the amount of on-going construction work you can see – and hear – in the area. But despite high prices (some eye-watering so) when properties come on the market here, it's not usually long until someone snaps it up.
Where to buy a property in Bendinat

Old Bendinat
Stretching from the Calita Portals Nous beach, along the rocky coast and the Avenidas of Bendinat and Rossegada that coil around the low hill behind, Old Bendinat is the original residential development and remains its most exclusive. Front-line properties here represent some of the most expensive on the island – it's so rare that any of this handful of villas come on the market that it is a race to buy one. Sea views are guaranteed from practically all the properties in this super-prime neighbourhood, which is also home to its main social hub – the Bendinat Hotel.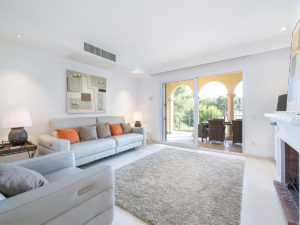 Central Bendinat
Between Bendinat roundabout and Old Bendinat, Central Bendinat is the more recently developed residential zone, where the housing stock comprises mostly townhouses, family homes and luxury apartments. There are two main gated apartment complexes here, Ses Oliveres and Es Pinar, both of which overlook part of the Real Bendinat golf course and offer ready-made and exclusive communities. You won't find much with sea views here, but the area offers easy access to local businesses and the small beach is still within walking distance.
Anchorage Hill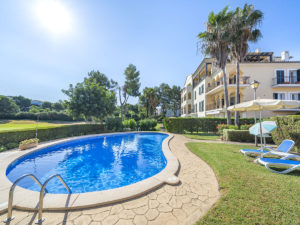 Behind the Eroski supermarket and the Centro Commercial Mirador de Bendinat, the geography rises steeply to the residential area of Anchorage Hill. This hillside neighbourhood comprises largely of just three parallel cul-de-sac roads: Calle Alzina, Farigola and Ginesta. These are lined exclusively with opulent villas with large pools featuring not just sea views, but broad panoramas over the Bay of Palma. It's as exclusive as it is elevated, with high walls offering plenty of privacy, if little in the way of community feel.
Bendinat Golf
Separated from the rest of Bendinat by a wide swathe of fairway is a neighbourhood that feels purpose-built for golf lovers. Directly overlooking the Real Bendinat golf course on Camí Serra is a collection of high-end villas, most with lawned gardens large enough to use as putting greens. Behind here Avenida Mallorca is also lined multi-million-euro mansions, many affording superb views. Dominating this area is the Olinto complex – a huge development of luxury flats built around a large central pool with sea views. Another popular complex is the Bendinat Golf I & II, a pleasant group of holiday apartments set right next to the first hole.
Advantages to buying a property in Bendinat:
Easy access to the capital
Close to several excellent beaches
Neighbouring Puerto Portals luxury marina
Peaceful and well-maintained neighbourhood
Little effected by seasonal tourists
Most local businesses open year-round
Lovely views from many of its properties
World-class golfing facilities
Some things to bear in mind
Very expensive neighbourhood
Generally limited choice of properties
Lots of on-going construction work
No empty plots available
Bendinat price guide
2/3 BEDROOM APARTMENT
€495.000 – €2.000.000
3/4 BEDROOM TOWNHOUSE
€650.000 – €2.000.000
4/5+ BEDROOM VILLA
€3.000.000 – €20.000.000+
(Please bear in mind that prices are subject to change)
Types of property in Bendinat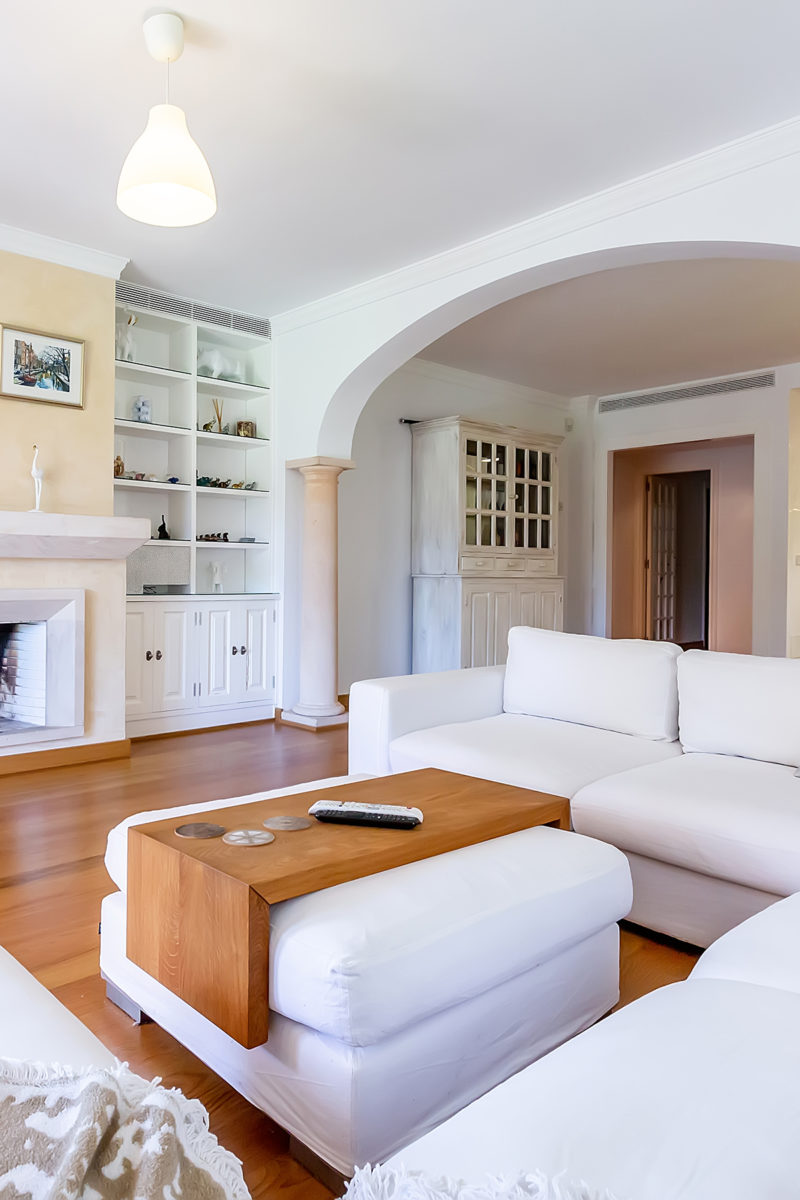 Luxury Apartments
With golf-course views, over 30,000 square metres of landscaped gardens, and three communal pools – one of which is the largest private pool on Mallorca – Ses Oliveres is the neighbourhood's best-known apartment complex. Units in this well-maintained gated community start around the half-million euros mark and climb quickly. Completed in 2015, neighbouring Es Pinar complex is more contemporary in style with entry-level prices approaching a million, while Sa Vinya is another luxury apartment development, positioned on the eastern edge of Bendinat. The other side of the golf course you can also find some impressive developments, including the huge Olinto complex and pretty course-side Bendinat Golf I & II.
Family villas/townhouses
While there's not a huge amount of these types of properties to be found in Bendinat, you can find a few clusters that take on the feel of mini-neighbourhoods. One such is on the Carrer Julià Vicenç just on the western edge of town, where rows of terraced or semi-detached homes are popular with local families and range from relatively modest in size (three bedrooms) to quite large (five bedroom). Prices here range from around €650.000 to €2million, at the higher end would include a pool and modest garden.
Grand villas/mansions
These multi-million-euro palatial properties make up the majority of residences in Bendinat, especially in the Old Bendinat neighbourhood where there's little else. While there are still plenty of traditional Mediterranean-style mansions, these are slowly being replaced with the 21st-century version – more often than not the design of local architect Alejandro Palomino. Expect large pools, off-street parking, cinema rooms, and often even private spas. You'll find little on the market under the five million mark, with some of the front-line villas commanding eight-figure price tags. Villas overlooking the golf course, too, are some of the region's most coveted and pricey.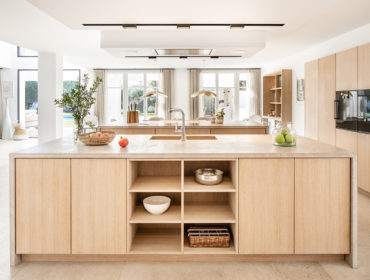 This Espacio Home Design project in Bendinat brings together an open-plan kitchen with two island units and a cosy cinema to relax in when evening comes.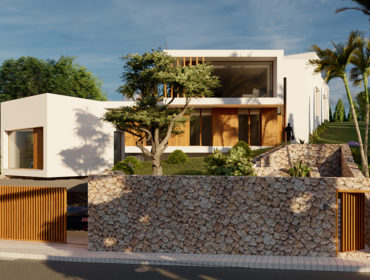 Arquitectura 81 have designed a modern family home that is as inventive as it is stylish, and with views toward Bendinat's pretty cove.
Rules and Regulations
The main and most important rule concerns the size of the property compared to the amount land. Also, a villa on a plot cannot be demolished to make apartments, while with first-line properties you are not allowed to encroach too near the shore. All the green areas here, too, are protected against development pretty much in perpetuity.
What the experts say about buying property in Bendinat
"As well as proximity to Palma, Bendinat offers some of the most premium real estate on the island, together with good infrastructure and peaceful atmosphere…meaning many are willing to pay well over the odds to live here."
Luca Borsani, Director of Palma Southwest and Portals, Engel & Völkers
"Bendinat is without doubt one of the most desirable neighbourhoods to buy property on the island, and this is very unlikely to change, making buying here a safe and potentially lucrative investment for the future."
Lisa Gost Elving, Sales Manager, Reiderstad Invest
Trusted real estate agents in Bendinat