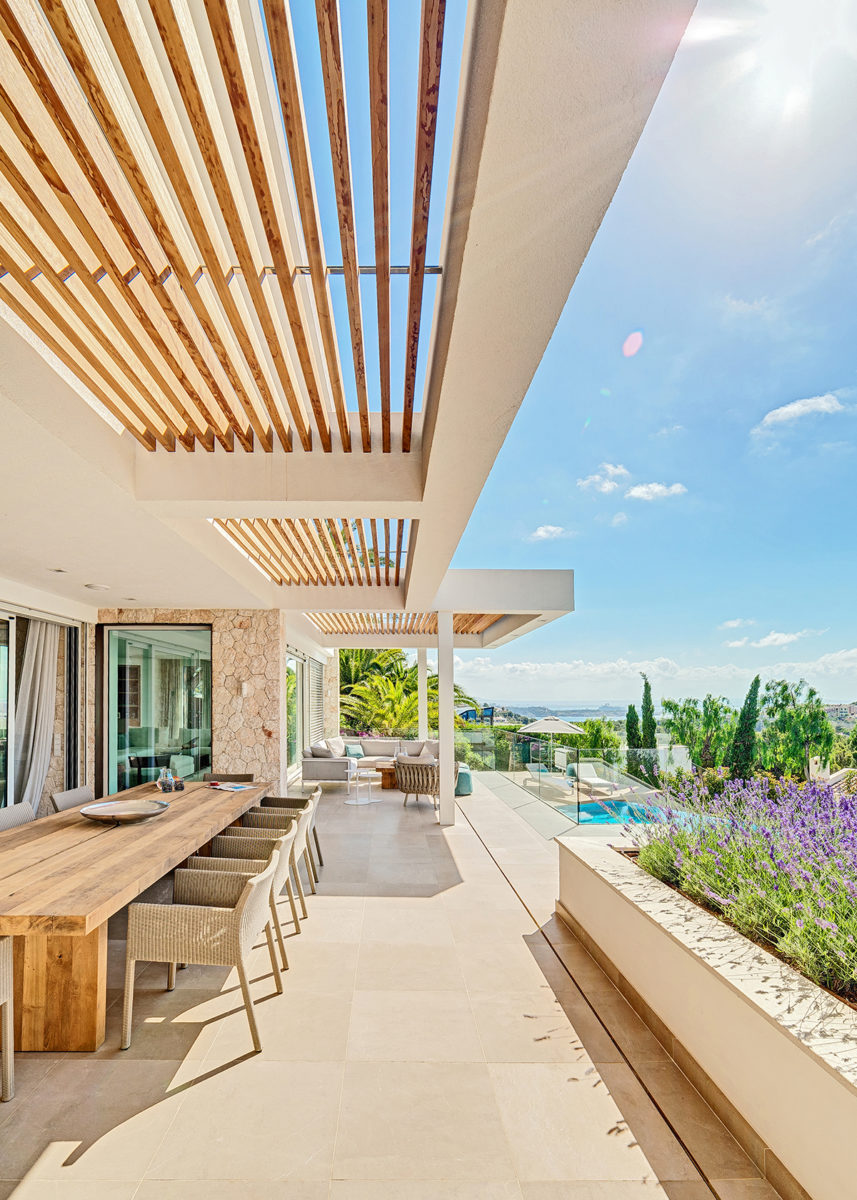 This architectural practice is led by Alejandro Palomino who is dedicated to designing special houses with a contemporary architectural perspective.
Their client list includes more than 20 different nationalities: from island residents to well-known international personalities with homes here.
This property was designed especially for a family, with the objective of creating a modern house that would optimise their enjoyment of the spectacular views, but also suit their lifestyle.
Palomino believes that advances in social networks and technology have changed not only our way of life, but also our concept of it. Their architecture reflects today's more cheerful and open lifestyle.
This home is accessed by a walkway, leading to an open courtyard and then into the house, where fluid spaces shape family life.
The superb views and individual lighting for each room were important elements in the design – as were the fine natural materials used (sourced where possible from the island).
Address details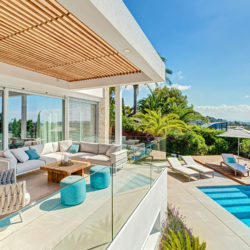 Architect Alejandro Palomino
Arquitecto Francisco Casas, 17. Local B-23, Calvià