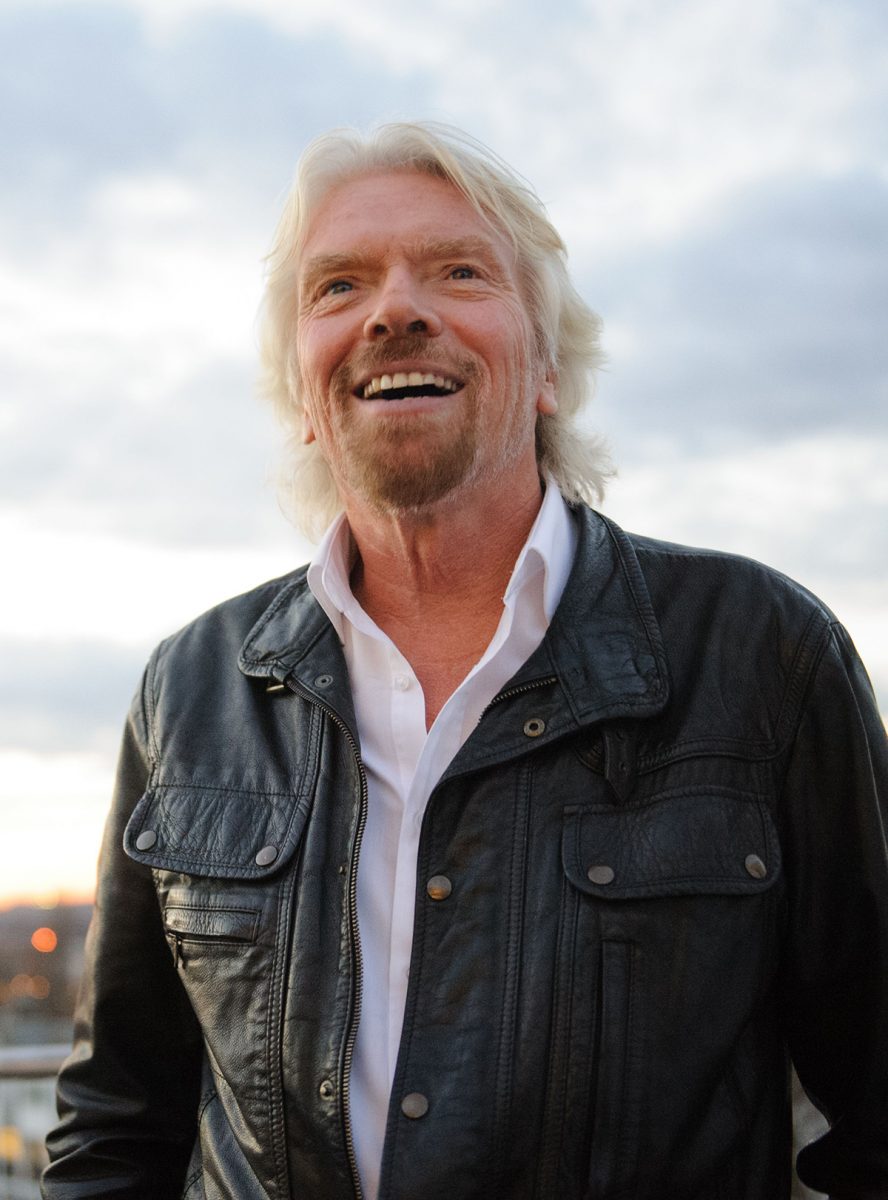 Planes, trains and even space travel… together with a collection of outstanding luxury retreats around the globe, billionaire businessman, Richard Branson, continues to transform our landscapes and skies with his boundless Virgin brand.While his main residence on hurricane-hit Necker Island is being rebuilt, Richard's been enjoying some well-deserved R&R at his other Virgin Limited Edition properties, including his newly-renovated Mallorcan estate, where he loves to sample a slice of Spanish life. "Son Bunyola is my favourite Mallorcan retreat. I try to visit as often as I can," he tells me.
"Mallorca has always held a special place in my heart, since I first visited as a child." But that love affair was marred with disputes with the local authorities, who refused planning permission for a luxury boutique hotel at his spectacular Son Bunyola, resulting in him selling up in 2002, including the sale of his iconic hotel, La Residencia, too. Haute historic homes
Following a change of heart and Richard's realisation that he really missed Mallorca, he couldn't resist when the opportunity arose to buy Son Bunyola back lock stock for around £11m in 2015. He now plans to convert it into the very best eco-resort in Europe. "Central to the estate is a finca building dating back to the 1800s, surrounded by vines, citrus fruit trees, almonds and olive trees. It's absolutely beautiful and I look forward to seeing how plans progress!"
Situated between Esporles and Banyalbufar and sprawling over 700 acres, the expansive estate is part of a World Heritage site. "The northwest coast has always been a location for which I have great fondness. It has so much to offer… unspoilt nature, picturesque villages, top-class restaurants, and finca hotels and culture.The region is dominated by the Tramuntana mountain range and its breath-taking scenery, and is home to some of the most historical and picturesque towns on the island. My son, Sam, even named his own daughter Eva-Deia, in honour of the village of Deià, which is one of the most beautiful in the world."
Overlooking five kilometres of stunning coastline, the property comprises the historic Mallorcan manor house plus three country houses, recently transformed into ultra-luxury villas available for exclusive hire.
"We opened villas Sa Punta de S'Aguila and Sa Terra Rotja in summer 2016, with Son Balagueret opening last summer. We usually stay in Sa Terra Rotja, our four-bedroom villa situated near the edge of the estate, but I'd be torn if I had to pick a favourite out of the three."Exposed beam ceilings, walkout balconies, sumptuous bedrooms, a formal dining room with a fireplace… Sa Terra seamlessly blends old and new with elegant results. A private terrace and pool overlook the sparkling Med, while a peaceful pebble beach is a short stroll away.
Built in traditional Mallorcan style, with a courtyard and original 13th-century turret, three-bedroom abode Son Balagueret simply oozes history. The terracotta-tiled, five-bedroom Sa Punta de S'Aguila is sympathetically built into the landscape along a track above the coastline, affording panoramic mountain-sea outlooks from the flower-lined terrace.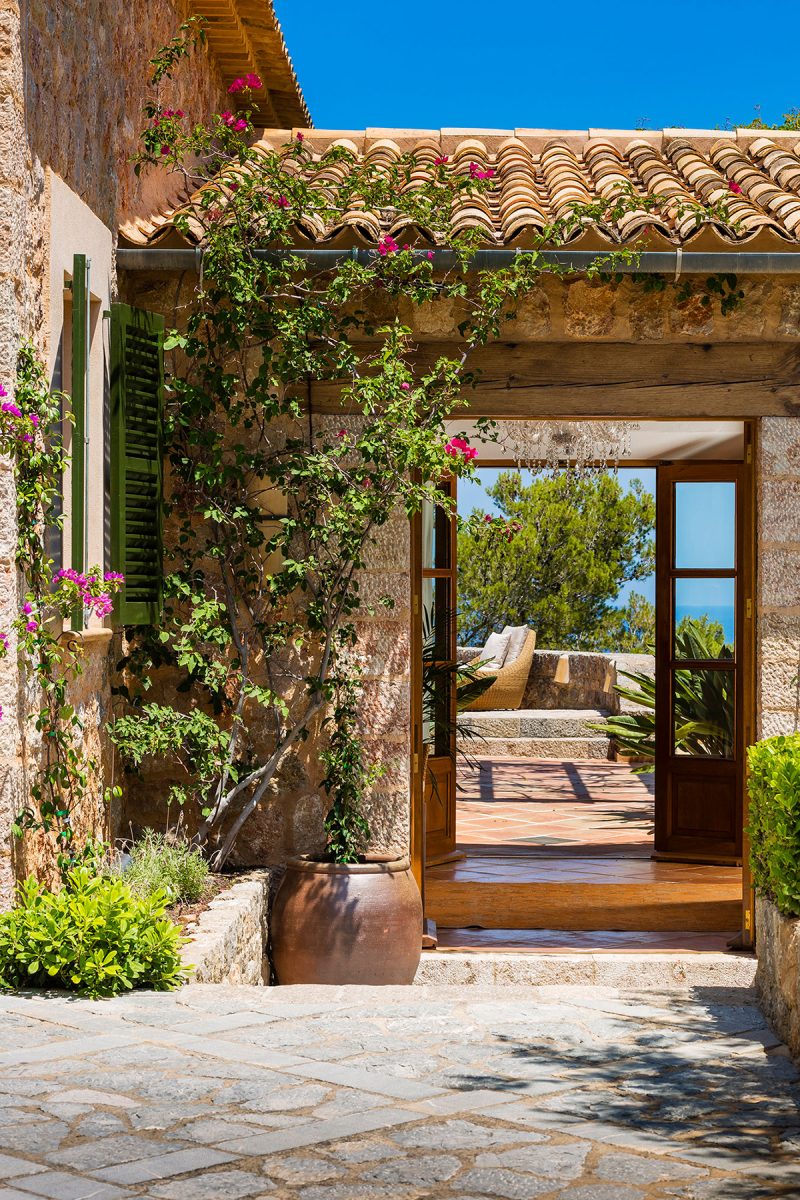 Each villa features a private pool plus a dedicated concierge service. "Not to mention stunning views!", adds Richard. "A stay at Son Bunyola is not like any villa stay, and it's so much more than a place to rest your head! All guests are encouraged to treat the villas like their own home from the moment they arrive. We like to ensure our guests feel special and receive excellent customer service, and aim to create a truly unique experience."
Glory days
Historically, Son Bunyola was an important estate, producing its own olive oil and wine. In restoring the land to its former glory, Richard has planted almond and citrus fruit trees and vines alongside the ancient olive trees. With a strong ethos of giving back, the prolific philanthropist says Virgin Limited Edition's recruiting policy is to offer training and employment to the surrounding communities. "We recruit locally at Son Bunyola, and source food and wine from right here in the region. We work hard to protect the beautiful landscape we're so fortunate to occupy. Our approach includes a commitment to responsible supply chain management, fair trade policies, ethical dealings with our employees and the local community, and, of course, the environment."
Balearic playtime
His favourite things to do here? "That's the beauty of Mallorca – there's so much to do and something for everyone – even if it's just picking a great sun lounger and sunbathing."
The charismatic business magnate's world-record-breaking boat, Virgin Atlantic Challenger II, was found abandoned on the island a few years ago after being sold to a sultan and, as an experienced kitesurfer, he holds world records in that sport, too.
"I'm a bit of an adrenaline junkie, so I must have a way to stay active and adventurous, and Mallorca is great for hiking and cycling. I'd also recommend setting sail and exploring the coastline of Tramuntana, where you'll find some great spots for snorkelling and the chance to discover hidden caves. With clear Mediterranean waters, the area is perfect for scuba diving and fishing excursions, too." When he's not out and about, practising sports or embracing the island's abundant culture, there's always his terrace for indulging his other favourite pastimes of yoga and Tai Chi. Richard also enjoys a good game of chess, and is something of an ace when it comes to tennis. Luckily, the court's just a short lob away…
The magic of Mallorca
"Mallorca is so special to me because it provides the perfect environment to relax, laugh, learn and love with my family." Eva-Deia now has brother Bluey, while Richard's daughter, Holly, blessed him with twin grandchildren, Etta and Artie. Now he has the grandkids, Richard says he enjoys being able to spend more time in a place that means a great deal to them all. "My favourite memories are the most simple: sitting around the table talking, admiring the scenery and enjoying meals and good company. We've had a special bond with the island for several generations, and I'm sure it will go on for generations to come!"