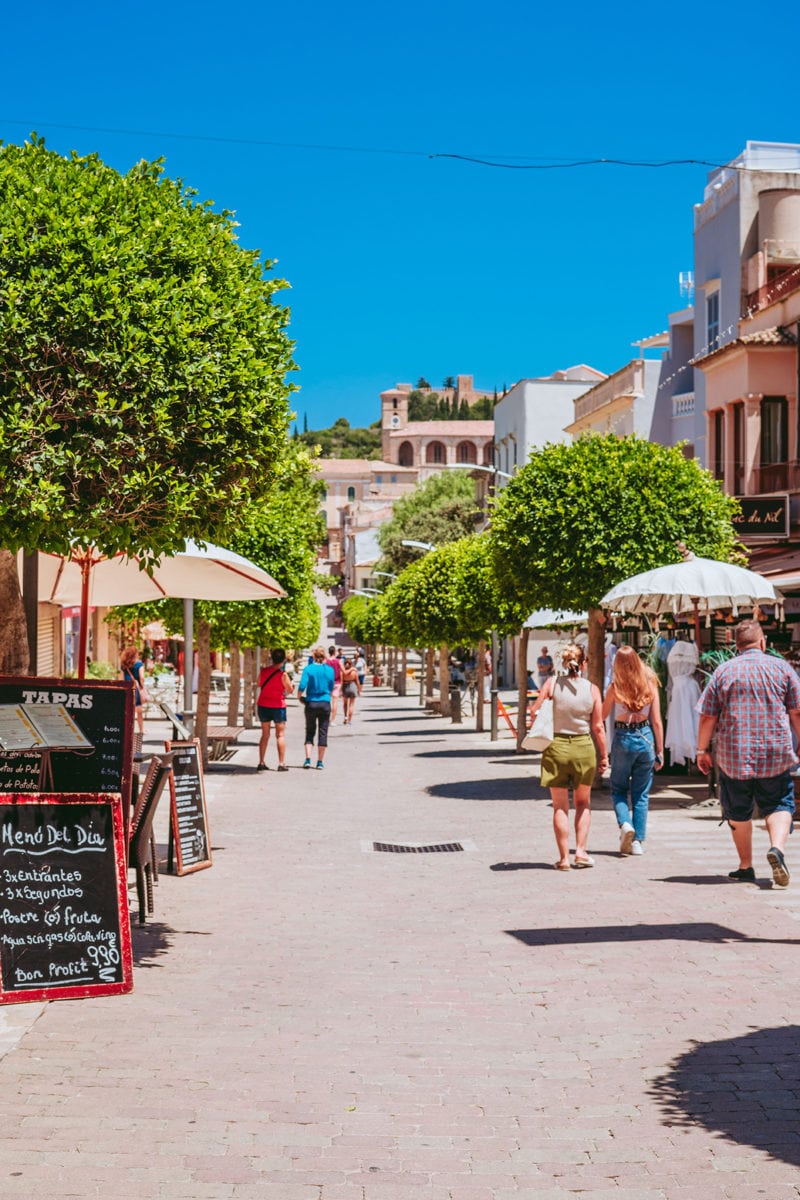 The significant Mallorcan town of Artà stands tall and proud, holding its own against its dramatic backdrop, the Serres de Llevant mountain range in the northeast of the island. Despite its ancient surroundings, the ubiquitous antiquity of this town is still very much prevalent today.
Living in Artà means that you'll become part of its long and rich history, as well as part of its stunning surroundings. From its pre-historic beginnings, through Medieval times and onto today, Artà is a wondrous place that has stood the test of time.
This authentic Mallorcan pueblo has managed to remain largely untouched from the advances of tourism and its historical rural charm and slow, laid back pace of life is evident. Its residents are predominantly Mallorcan but in recent years, it has become a favoured home for Germans and there is quite a substantial Germanic community here. They own many businesses in the town, some of which are aimed solely at German customers.
Property in Artà is varied. Large lavish country estates and historic rustic fincas with land are dotted around its beautiful outskirts, while the town consists mainly of charming older townhouses which have been lovingly restored, some of which are privileged to have a roof terrace overlooking the much loved Santuari de Sant Salvador and it's charming chapel, which dominates the town's skyline.
The town offers everything for daily life. It's well stocked with amenities, including many shops, restaurants, cafes, bars, a theatre and has its Market Day every Tuesday. Artà has most things but for anything else, including a hospital, the town of Manacor is just a 25-minute drive away.
Best of all, this living, working town is right on nature's glorious doorstep. The stunning rolling landscapes and virgin beaches of the Llevant await discovery and are an ideal place to lose yourself in at weekends.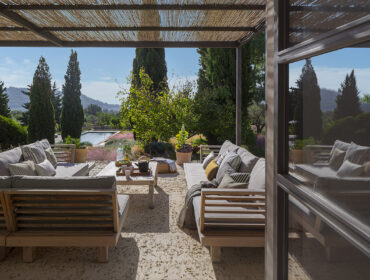 Buy a property in Artá and you will benefit from all the pleasures of this captivating countryside, while being in close proximity to town and all its amenities.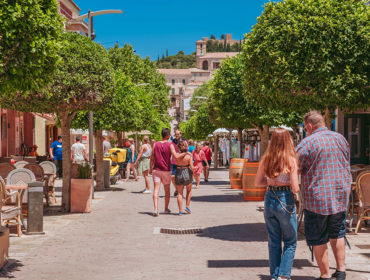 Living in Artà offers an abundance of opportunities, through its rich cultural heritage and deeply rooted traditions, find out more here!
Good to know about Artà
Local language
Catalan is co-official with Castellano, the official language in Spain. There is a large ex-pat population so expect to hear other European languages, particularly English and German.
Population
Approximately 8,000 people are registered as living in Artà.
Main Industry / Commerce
Arts & crafts, rural tourism, sports activities & property development.
International Schools
Mallorca International School, Sa Pobla, 40 mins drive.
Rafa Nadal International School (for talented young sports enthusiasts), Manacor, 25 mins drive.
A range of International schools in and around Palma, 60 mins drive.
Distance
60 minute drive from the airport
60 minute drive to central Palma
65 minute drive to Hospital Joan March
35 minute drive to Port d'Alcúdia
Transport
Bus: The Consorci De Mallorca company runs a service from the Estació Intermodal bus station in Palma. Take the 412 towards Cala Bona (50 mins), change at Molí¬ d'en Polit then take the 411 towards Cala Rajada, disembark at Av. Costa i Llobera (25 mins).
Parking: There are 5 public car parks dotted around the outskirts of the town. The historic Old Town is restricted to residents parking.
Taxi:. The charge to Palma is between approx 77€, possibly rising to around 90€ at weekends.
Santuari de Sant Salvador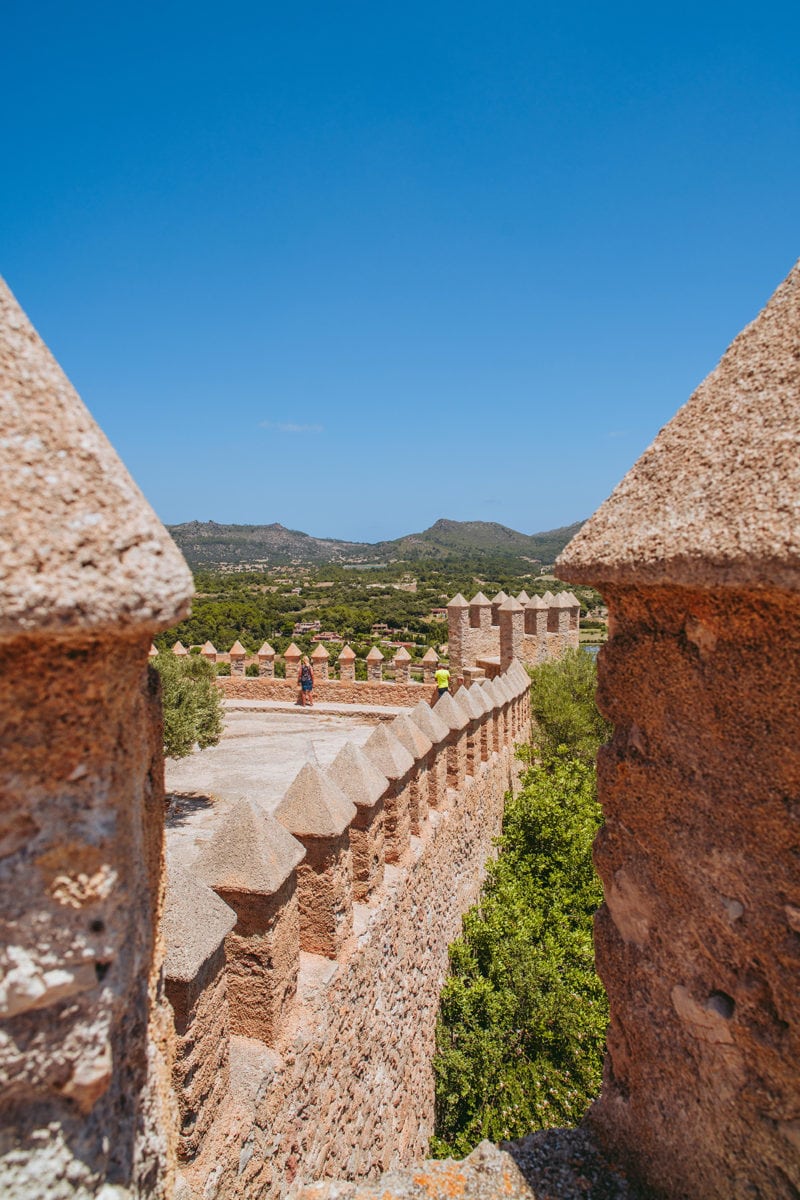 Without doubt, Santuari de Sant Salvador is Artà's spiritual heart. The narrow, maze-like streets of the town eventually lead you up, via a 180 step, Cyrpess tree lined climb, to where this iconic defence is situated. From its proud position overlooking the entire town, residents and visitors alike, enjoy panoramic views of the north east of the island. Its meter thick fortress walls with towering turrets and incorporating seven watchtowers, were built in 14thC to defend against invaders and raids from Barbary pirates. Steeped in history, the fortress stands on the site of an earlier mosque, which was converted to a Christian temple by Jaume I, following the Catalan conquest.
Inside the wall is the celestial Transfiguracio del Senyor, built in 1825. Heavenly paintings of biblical scenes are painted on parts of its arched, vaulted ceiling, which can be admired from congregational benches. On the top floor, light comes through a beautiful Renaissance window, dispersing gently through its journey. The chapel is also home to a much-worshipped wooden carved figure of the Virgin Mary, which was originally from the church of Bellpuig, Catalonia in the 15thC. Outside the chapel is a little restaurant with an outdoor terrace offering welcomed refreshments.
The golden colour of this stone icon glows in the Mediterranean sun, shining against the cobalt coloured skies overhead and the lush emerald greens of the surrounding Mediterranean plantation. From here, residents of Artà can really appreciate where they live. The surrounding landscape is home to orchards of blossoming almond and twisted olive trees, and then further out, to the hills of Llevant,  Parc Natural de la Península de Llevant and nature reserves, Ferrutx Cape and des Freu Cape. This treasured Marian pilgrimage site, shrine to the town's Patron Saint Virgin Sant Salvador, emits feelings of peace, serenity and safety. Even in this modern day, the protruding presence of this monument is still felt by its people. It is a very much loved, respected and reassuring asset of Artà.
Artà in photos
fg_lazyload
Artà
Santuari Sant Salvador
Artà
Santuari Sant Salvador
Santuari Sant Salvador
Artà streets
Artà
Artà Cave
Carrossa Hotel Spa Villas
Santuari Sant Salvador
Experience Artà
Living in Artà, you will enjoy a relaxed, authentic Mallorcan life. An hour's drive from Palma, Artà is less commercialised than other parts of the island. Even in the busier summer months, it remains one of the few uncrowded and unspoilt coastal towns in Mallorca. As it is not dominated by tourism, it is a town for all year round living, with everything one needs to do so.
Artà is the perfect base for those who love exploring the great outdoors. The hilly landscape and spectacular coastline of the Llevant Natural Park will satisfy all levels of cycling and hiking enthusiasts. A great hike with friends in the glorious outdoors up to Ermita de Betlem, to enjoy breathtaking views over the Bay of Alcudia, followed by a long, lazy lunch is what weekends here are made for.
Keen golfers and tennis enthusiasts are spoiled for choice with several quality golf courses and tennis courts nearby. Capdepera Golf, a superb and beautifully designed 18-hole course in the heart of the countryside, is just a 10-minute drive from the centre of town. Day sailors and yacht owners will surely enjoy the facilities of the nearby Club Nautic Colònia de Sant Pere, as well as the divine azure blue waters upon which to sail.
Just a short drive away, you will find many unspoiled charms along the area's 25km of preserved coastline, including Cala Mesquida and Cala Agulla with their sublime crystalline waters, and Colonia de Sant Pere, a quaint fishing village where relaxation is the main theme of any day.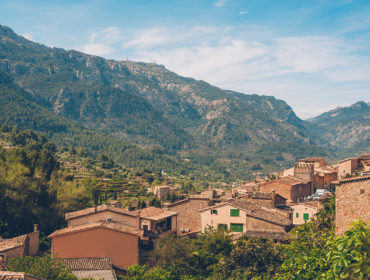 Did your favourite town in Mallorca make the list? Check out Helen Cummins' selection of the prettiest towns on the beautiful island of Mallorca.
Events in Artà
Sant Antoni Festival
Artà's biggest festival of the year is Sant Antoni, dating back to 1581. On 16th January each year, they join the rest of the island in joyous celebration of their Patron Saint of animals. Parading demons, dancers with cardboard horses, processional musicians, traditional song, religious ceremony, food, drink, fireworks and bonfires fill Arta's town and its heart. Experiencing Mallorca's iconic festival is a must!
Sant Antoni de Padua
The smaller but still popular festival of Saint Anthony of Padua, or Festival of the Apricots, on the 13th June is celebrated with children performing traditional dances of the island. On the eve of the festival, a beautiful processional float, covered in flowers and lights, winds through the town in honour of this Saint. A child dressed as Saint Anthony rides on the float, with others dressed as angels, at his feet.
Sant Salvador Festival
For 10 days from 27th July – 7th August, the hearts of Artà's people are filled with pride, as they celebrate their much-loved Patron Saint, Sant Salvador. Throughout the week, the town is filled with music, dance, concerts, art exhibitions, sports competitions, parades and parties with a spectacular firework display to end the celebrations, as is traditional on the island.
Fira d'Artà
In the autumn on the second Sunday of September, Artà's Fira (fair), celebrates its agricultural heritage. A popular event for 'foodies' who can enjoy fresh produce and local dishes from market stalls, food stands and the restaurants which get involved. There are also sporting events, activities for children, and the local schools put on dance and drama displays.
Restaurants in Artà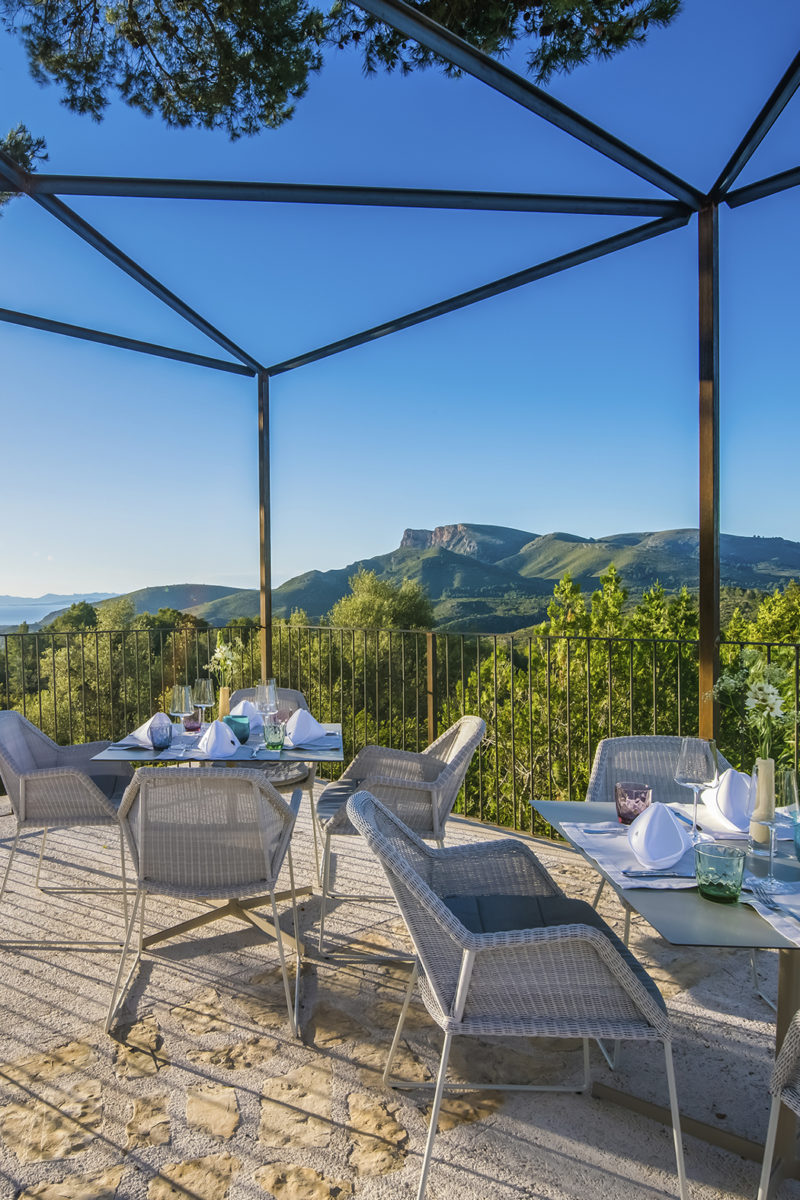 Enjoying food in the company of friends and family is an important part of the Mediterranean lifestyle. Artà offers a diverse range of tastes, from traditional Mallorcan and Spanish dishes, to Japanese, Asian and Italian cuisine, to name but a few.
For dinner with a vista of celestial proportions, Badia Bistro at Carrossa Hotel is waiting to welcome you. Their panoramic terrace, with views stretching out over the distant Bay of Alcúdia and Pollensa, is one the most beautiful terraces on the island. This old Manor House has been tastefully decorated, providing an elegant atmosphere whilst retaining original rustic tones.
A lunch menu is served which includes dishes such as 'Catch of the Day', fresh from the Bay of Alcúdia and warm chorizo & cuttlefish salad, and an à la Carte dinner menu with Snapper a la Mallorquina and a classic bouillabaisse, and every Wednesday throughout July & August, Badia Bistro hosts a BBQ on their spectacular terrace. The enchanting vista and gentle live music accompaniment provide the perfect summer atmosphere.
Restaurante Forn Nou offers a deliciously understated fine dining experience in town. From its humble beginnings as a bakery in 1929, built by the owner's grandfather, it's a popular place and booking is highly advisable. Private dining space for up to 14 people gives a front row seat to the chef's culinary creations. The menu is compact but well composed, offering traditional Mallorcan cuisine with a twist such as Asian infused suckling pig, and knowledgeable wine recommendations add an extra dimension to each course. The best place to enjoy their delectable cuisine is on the charmingly intimate rooftop terrace overlooking the town. Dining here, looking out over the rooftops as the sun sets and the church bells chime, you could mistake yourself for being in a Disney movie for the atmosphere is magical!
For mouth-watering food in a cosy yet charming 'Garden of Eden' setting, Restaurante Jardi d'Artà in the Jardi d'Artà Hotel will not disappoint. Their Chef is an accomplished master of creativity with superb execution in both his Mediterranean and South American cooking styles. Dishes such as short rib of beef (cooked to perfection), scallops with foie gras and spaghetti with bogabantes feature on the seasonal menu, and much thought has gone into featuring excellent Mallorcan wines that pair perfectly with its focused menu.
Nightlife in Artà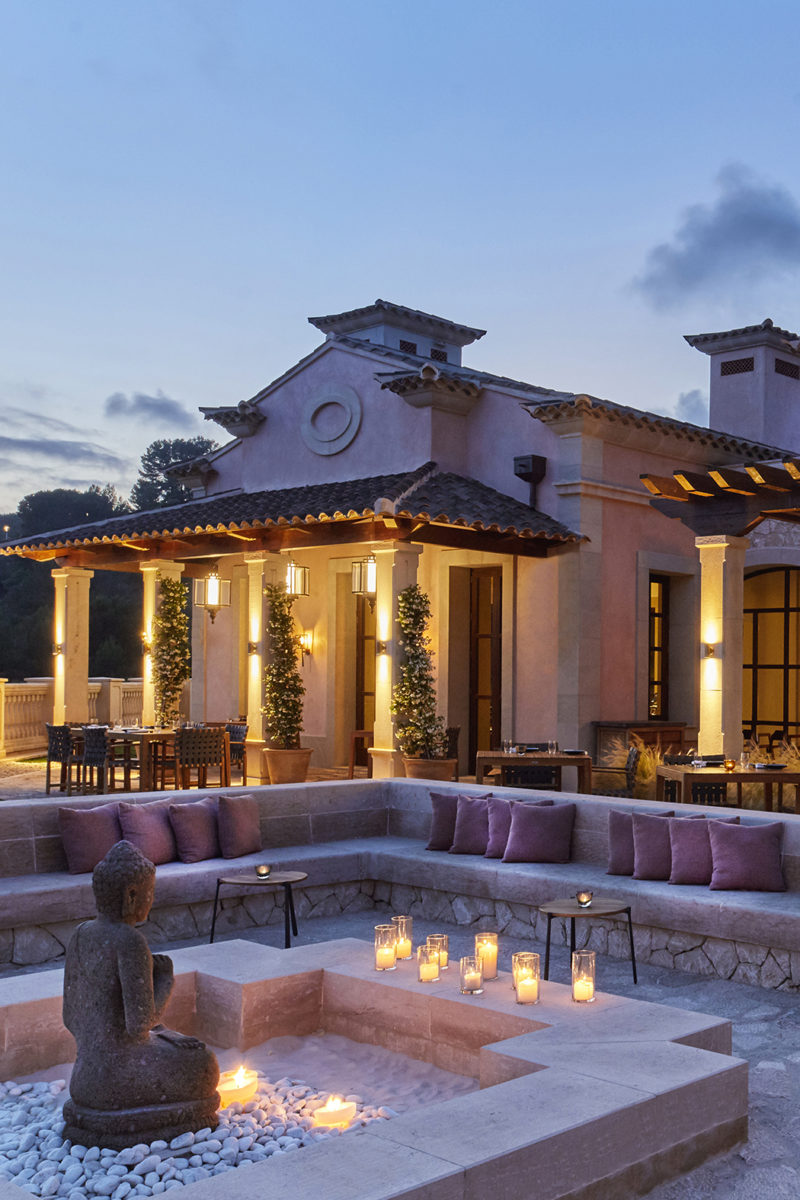 Artà's nightlife is rather refined and relaxed. You won't find any nightclubs here. The locals in general, enjoy the simple and naturally rich things in life; a promenade round the town at sunset, early evening tapas in a rustic cocina and a good meal with friends.
As the sun begins to set, a gentle stroll round the town's ancient tree-lined streets, taking in the delightful artisan shops, before stopping for a refreshing caña and a little tapa is a great start to the weekend. A pre-dinner gin & tonic at Sa Gripia or Ca'n Sion, or a cocktail at Bar Restaurante Total with friends is the perfect way to unwind and watch the world go by, before going for a delicious supper in one of its many bohemian restaurants or fine dining establishments. After dinner, a little Hierbas, Palo or Mesclat de Matances as a digestif, is a lovely way to end the night before making the pleasant stroll back home.
Hotels in Artà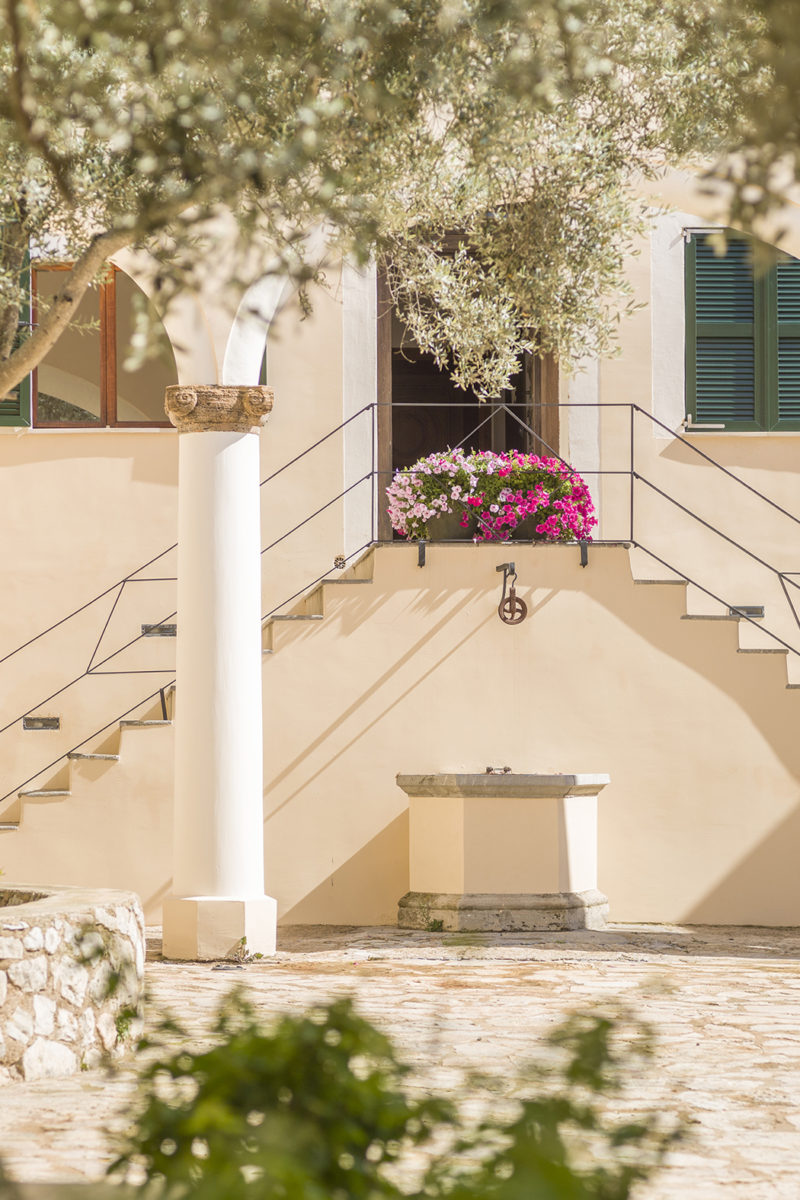 Yartan Boutique Hotel
Behind blank walls on ordinary streets, just a short stroll away from restaurants, bars and cafe's in the historic town of Artà, lies the beautiful Yartan Boutique Hotel. Originally a grand 19thC Manor House, Yartan's recent renovation and refurbishment in 2018 to transform it into an adults-only oasis, is one of the finest examples of transformation of an old building. While still oozing its original character, it now has 12 sumptuous rooms and houses an Arab style Hammam, complete with Turkish bath, steam room, sauna and a range of wellbeing treatments to relax and renew. Outside, a sunny terrace is encompassed by a very private garden, filled with pretty flowers and lush, established vegetation. It's so good for a morning coffee, or lazing around, chilling with a glass of cava from the honesty bar.
Ca'n Moragues
Ca'n Moragues is another fine example of an elegantly refurbished old Mallorcan mansion. This 300-year old house with its high ceilings and rustic wooden beams has been tastefully decorated and sympathetically furnished. The hotel has a very private ambience about it and feels more like a smart B&B than a hotel. There is an honesty box next to the bar and there are lots of little nooks and crannies where guests can sit and relax, as well as a sauna and plunge pool and a tranquil garden offering peace and quiet, away from the bustling Old Town. This hidden gem is set within a maze of old, winding, narrow streets but there is a decent sized public car park nearby. Restaurante Sa Gripia is a short stroll away and great for dinner and drinks.
Carrossa Hotel Spa Villas
For a relaxing retreat, just 3 miles out of town in the Llevant countryside, lies the pretty, rural Carrossa Hotel Spa Villas. This old-style farmhouse, surrounded by ancient olive trees and many varieties of cultivated grasses, has been meticulously maintained. Relax in the Spa and make use of the pool, Turkish bath and two saunas, or simply linger over a lunch of fresh seafood on the terrace. For those that feel more adventurous, a day trip on the resorts' private yacht, diving into the welcoming warm blue waters and exploring rocky coves will be a day well spent. This oasis of tranquillity is also a great base for golf, with four of the northeast's golf courses nearby.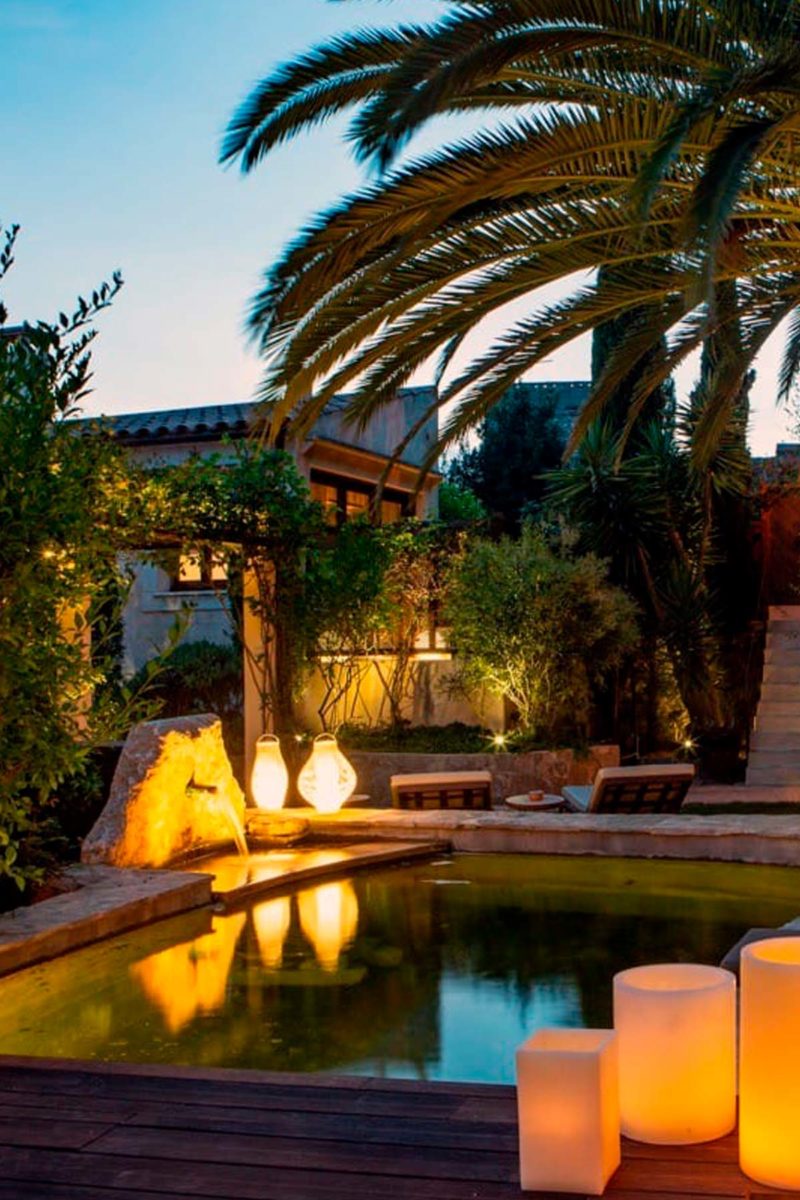 Es Racó d´Artà
Es Racó d´Artà has the ideal setting to escape from stresses of modern life and reconnect with yourself and nature. Set in 220 acres of beautiful undulating countryside, it has its own vineyard, fruit trees and olive tree plantations, the organic produce of which gets used in the restaurant. Each of the sumptuous rooms, designed with use of natural materials, offer views over the garden and bikes are available for you during your stay so you can get out and explore the stunning surroundings. Their Spa, massages and yoga classes will ensure that you leave feeling totally refreshed and ready to face life again. It's a great base from which to explore the countryside around Artà.
Jardi d'Arta
In the heart of Artà is the stylish yet rustic, Jardi d'Arta Boutique-Hotel. Its Arabic style garden has an Eden-like quality to it, fragranced by surrounding trees and beautiful blossoms and is a lovely place to dine, or simply enjoy a cool refreshing drink by the pool. This early 19thC Majorcan house has been lovingly renovated and has the splendid advantage of superb views of the town's much-loved pilgrimage church, Sant Salvador. It includes a Spa and diverse range of wellness treatments. Quite simply, it's a wonderful base to unwind and explore the historical centre of Artà from.
Property in Artà
Diversity is on offer when you consider where to buy property in Artà. It comes down to your choice of preference and lifestyle, as well as budget. In the historic quarter of this traditional market town, older stone townhouses with traditional green shutters are abundant. Although many have been fully renovated and are ready to move into, there is still a stock of untouched properties, ready for your own personal touch. Those with charming courtyards, cooling pools and roof terraces, bestowing the owner with their own unique views over the Old Town are the most sought after.
On the outskirts, fine country homes, historic renovated rustic fincas and newly built large contemporary style villas, are scattered around the luscious landscape, many offering fabulous views of the area. The most luxurious are along the old country road from Artà to Son Servera, with their distant sea views. Building plots and fincas in need of renovation have become scarce here. Exclusive properties here run into several millions of euros, most renovated to a high standard. If you're looking for a financial ROI, a tasteful renovation with attention to detail, or the purchase of a holiday home are the best options.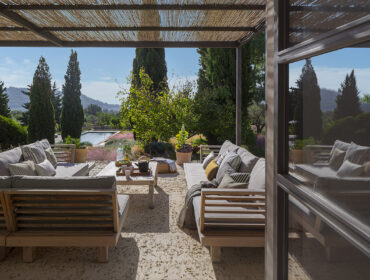 Buy a property in Artá and you will benefit from all the pleasures of this captivating countryside, while being in close proximity to town and all its amenities.
Business & work in Artà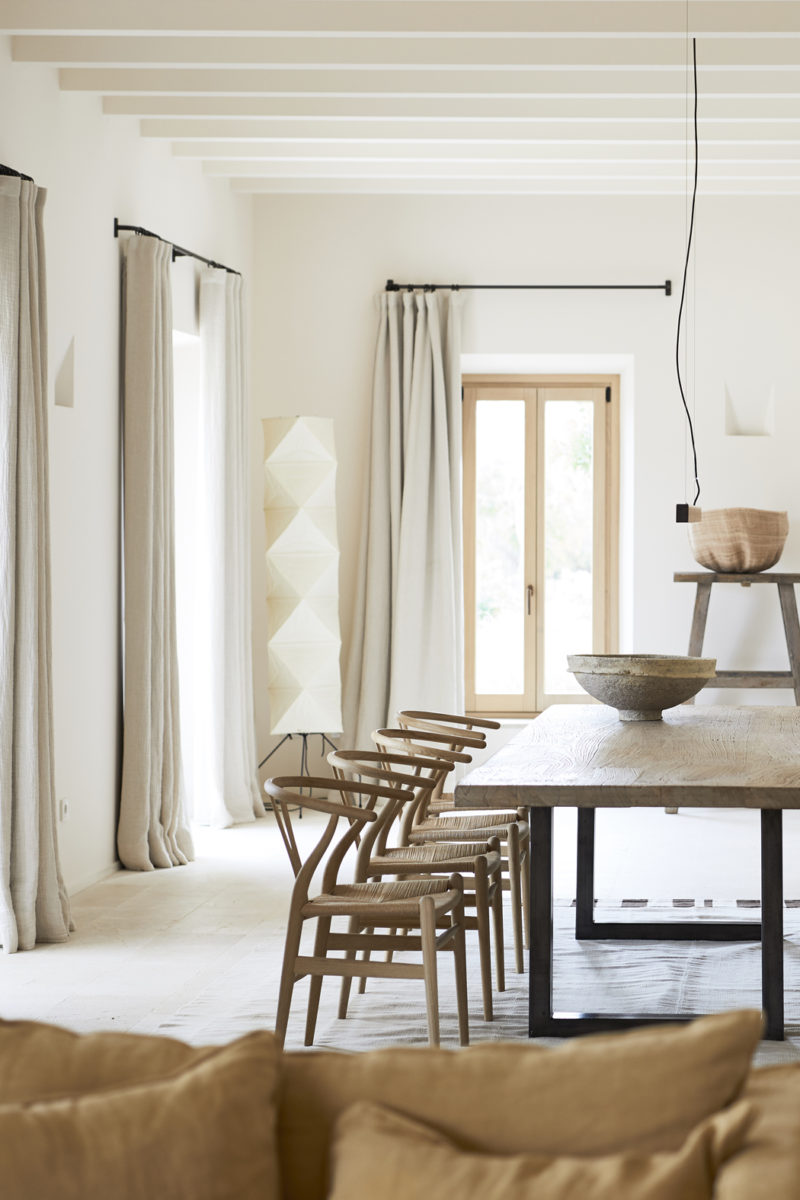 The growth of the construction and service sectors in Artà have been heavily influenced by advances in property development and restaurants, as well as rural eco-friendly hotels, agritourism and outdoor activities through the Government's tourism de-seasonalisation movement. These efforts are effectively creating an ecological and sustainable tourist model for the whole year round and have created more jobs for the locals as well as opportunities for investors and entrepreneurs.
Arts, crafts, trendy boutiques, health & wellness therapies, outdoor sports & property management are popular choices for new residents of the island looking to set up in business in this area. The capital city of Palma is reached within an hour's drive for those that don't mind a commute and Palma's International airport serves many routes throughout the year for International and European business trips. Of course, the digital and global connection of present times mean that businesses that can be run remotely, can be run from anywhere. Running a business at home from a laptop, seated on a sunny terrace, overlooking the rolling hills of the serenely scenic Serra de Llevant, is what many residents living in Artà choose to do.
People: Locals & celebrities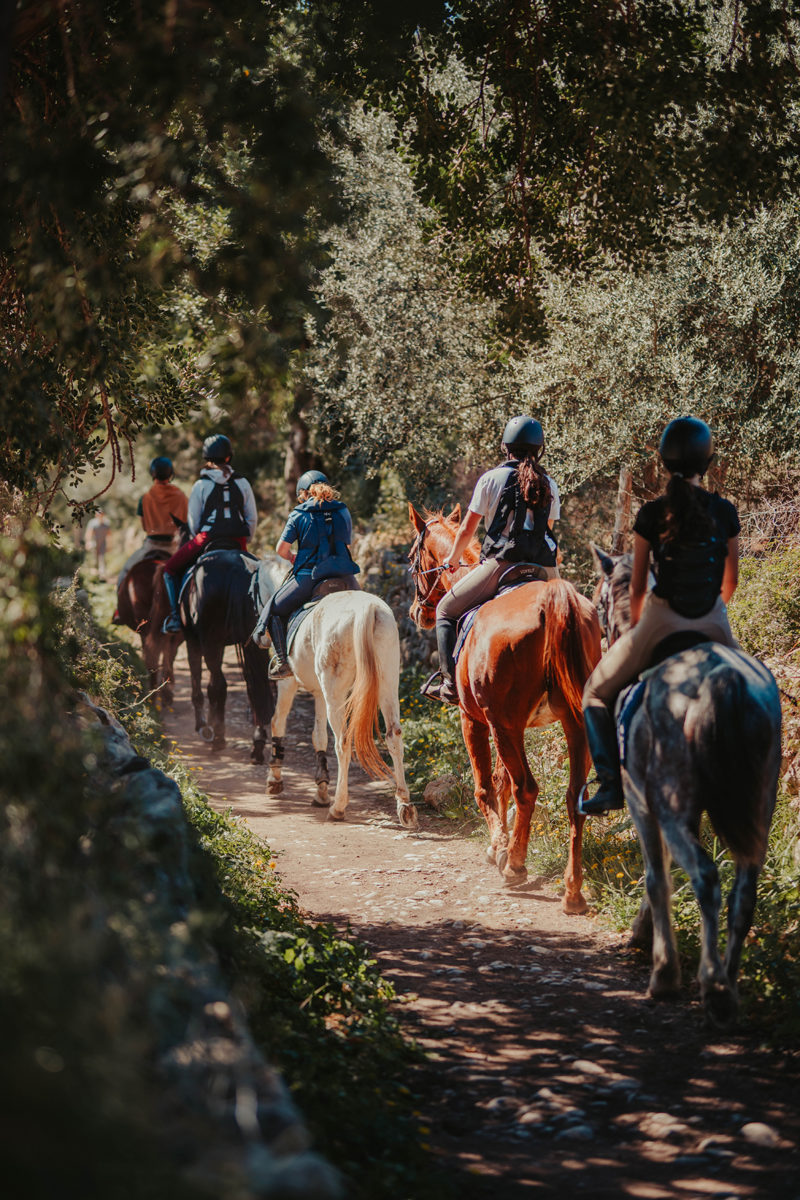 Artà is not a major celebrity hotspot on the island. It's a lot more discreet, down to earth and subtle, usually attracting artists and artisans seeking inspiration from the Mallorcan countryside. Pere Pujol, a highly regarded sculptor was born here in 1934. An exhibition named Sa Rondaia, based on his work, is on display in the town's art hub, ArtArtà. Many other local artists' work is for sale here, their creations inspired by the surrounding landscape, monuments and Artà's heritage.
Living in Artà is for those who want to immerse themselves in island culture, 365 days of the year. The lack of de-seasonalisation offers a stable lifestyle without the worry of half of the town closing at the end of the year. As a result, it has a strong sense of community as well as a broad range of amenities, making it a great and diverse town to bring up a family in. Best of all, it has one of the largest natural playgrounds on the island to discover, right on your doorstep and attracts golfers, walkers, cyclists, horse riders, and other sports enthusiasts.
Although predominantly Mallorcan, the sizeable Germanic community in Artà gives an added flavour. Their love of, and influence in Mallorca, is seen in many parts of the island but probably the most, right here.
Last Word
Artà really is a unique part of the island and for many reasons. It's past still echoes through its ancient, winding streets and is laced into the fabric of its community. Its people hold this authentic town in their hearts, proud of the relationship and respect they have for its glorious natural surroundings.
Living in Artà affords a comfortable, abundant lifestyle, mixed with a good dose of exploration, discovery and outdoor adventure, amongst the glorious Mallorcan church of nature.
Artà is full of surprises; naturally reflecting its seamless blend of nature, heritage, tradition and modernity, it really is a special place to settle down in Mallorca.