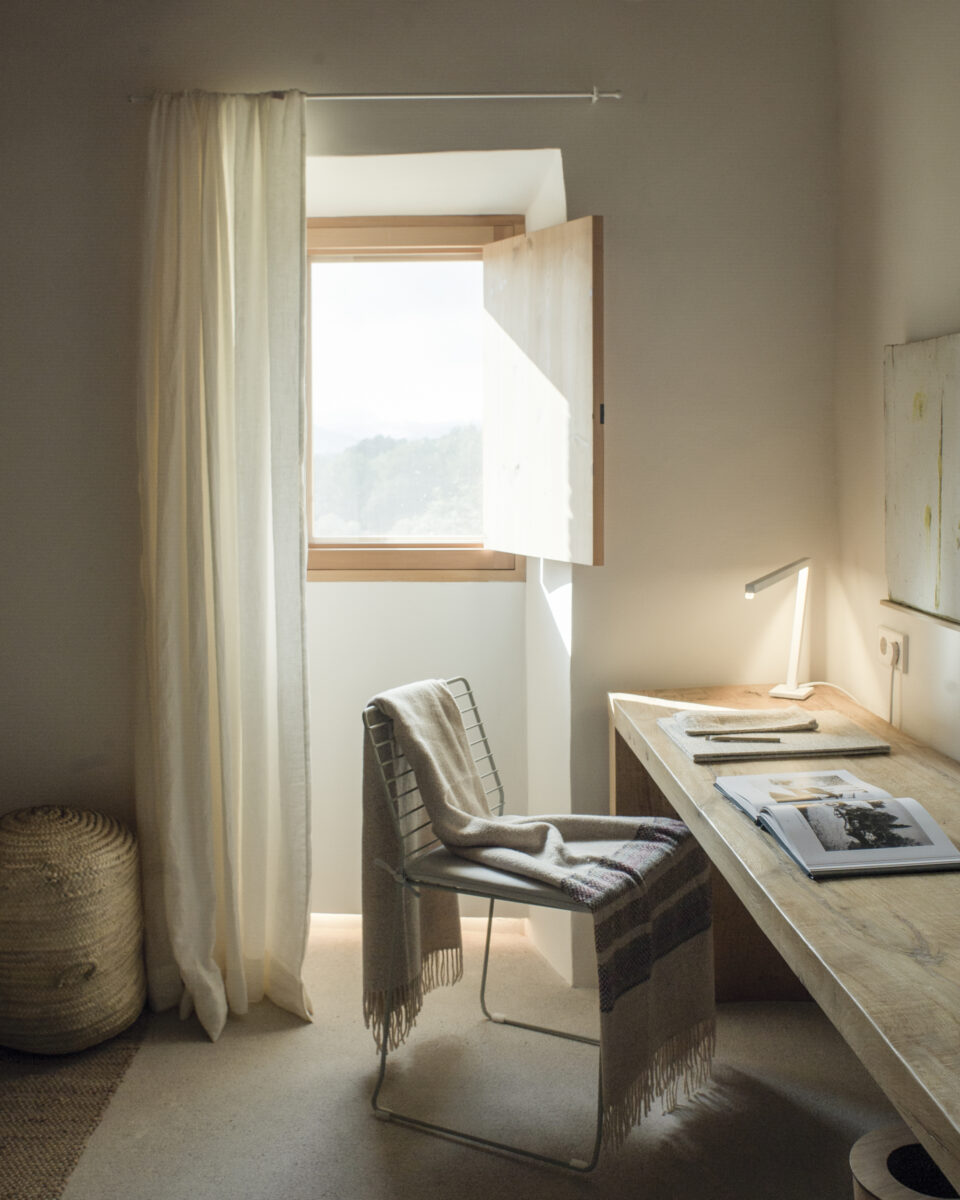 For centuries the mountainous terrain surrounding the town of Artá has provided a refuge for those seeking peace and safety. And nestled amongst these verdant valleys, the estate of Es Racó has been in existence since at least the time of the Moorish occupation, passed along across the ages and through various Mallorcan families.
Like most similar holdings on the island, the 20th century saw a decline in its fortunes as a working farm. It was two old friends who saw its potential and decided to realise their vision of it as a luxury country retreat hotel. These two friends happened to be one of Mallorca's most respected architects, Toni Esteva, and master builder, Jaume Danús.
"My inspiration was nature. Nature and silence," explains Toni, who was responsible not only for the architectural designs, but almost everything within. He already has a proven background in designing hotels, including the five-star Vana retreat in India and the Finca Son Gener, much closer to home in Son Servera. You can see common themes in all three projects – of uncluttered minimalism, rustic materials, and warm natural tones. In Es Racó, however, the veteran architect's expertise and sensitivities have been taken to new heights.
Arrival to the retreat is via long private driveway, about two kilometres northeast of Artá, where you pass through vineyards, lush pastures under almond trees, citrus gardens, and an olive grove – all part of the extensive Es Racó estate. The retreat is made up of the beautifully restored main house, characterised by local marès stone and broad heavy timber doors, plus tidy gardens carpeted with lawns and dotted with palm trees, and the newly built 'casitas' scattered around the grounds.
Es Racó d'Artà
Es Racó d'Artà
Es Racó d'Artà
Es Racó d'Artà
Es Racó d'Artà
Es Racó d'Artà
Es Racó d'Artà
Es Racó d'Artà
Es Racó d'Artà
Es Racó d'Artà
Es Racó d'Artà
Es Racó d'Artà
Es Racó d'Artà
Es Racó d'Artà
Es Racó d'Artà
Es Racó d'Artà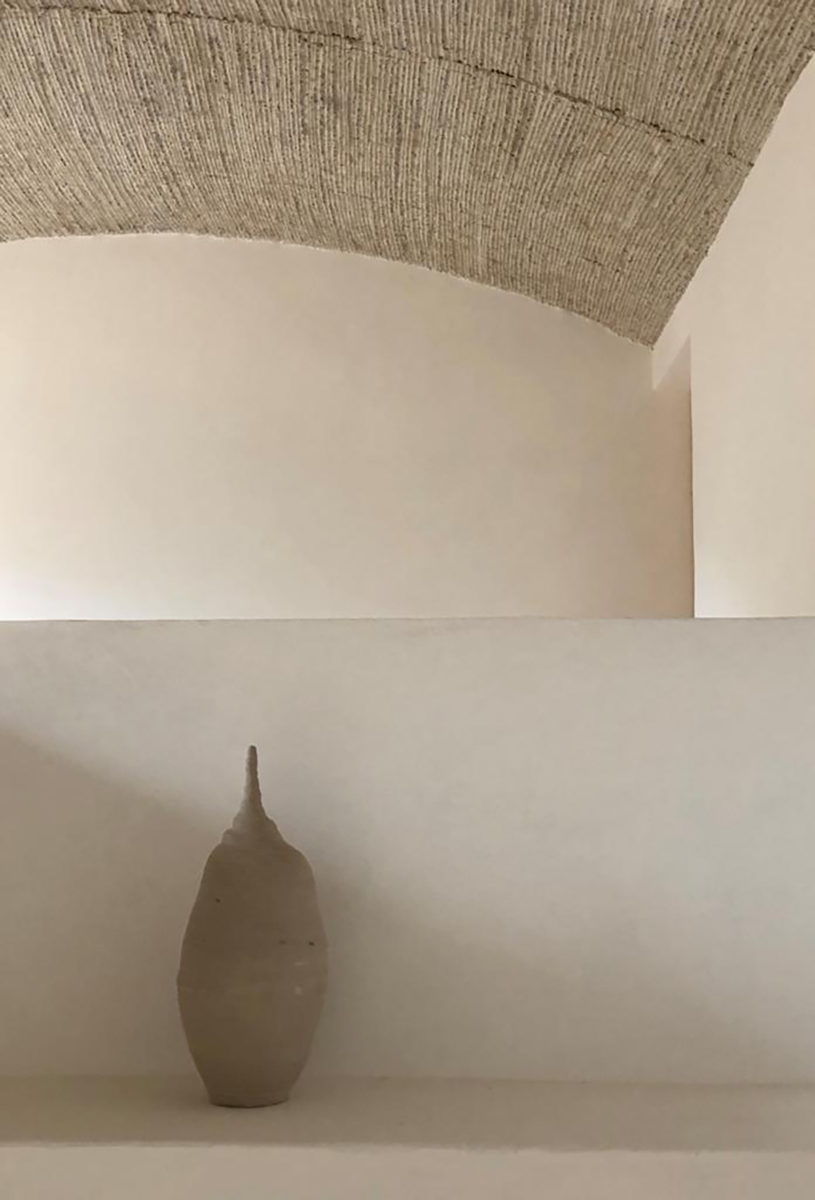 From the subtly textured softly rounded walls to calming palette that drifts between sandstone, jute and various shades of unvarnished woods, interiors are a picture of tranquillity. A serenity seems to radiate from the old stone walls, encouraging reflection and meditation. Heavy linens, curtains of hand-woven hemp, unique carpets and artworks by Mallorcan artists, Es Racó is also a study in good taste.
Accommodation comprises eight suites in the main building, plus the 21 'casitas' and two larger 'casas', all decorated in the same rustic-lux minimalism. Positioning of the units makes the most of the glorious views, with many also providing direct access to the surrounding forested hills. Some of the villas also offer private pools, too, and are also arranged for maximum privacy.
With its monolithic walls contrasting with wood beams and bamboo ceilings, the hotel's luxury spa takes serenity to another level. As well as all the facilities you'd expect from a top-end spa, a meditation room makes an appropriate addition. The hotel's kitchen also takes full advantages of the estate's organic orchards, vineyards, and olive trees, with a seasonally changing menu that draws exclusively from home-grown and local produce.
As well as providing Toni Esteva with inspiration, the magnificent natural surrounds itself plays the lead role in the Es Racó experience. It invites guests to go hiking, biking, horseback riding or simply forest-bathing to the sound of little but the chirruping of birdlife. Few hotels on the island exude such a sense of stillness, seclusion and silence. And few can argue with Toni when he says with a serene smile: "Silence is golden".
Address details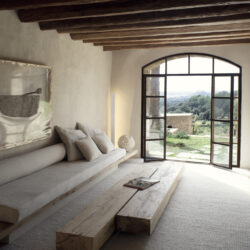 Es Racó d'Artà
Ctra. Camidels Racó, Km. 1.6, 07570 Arta