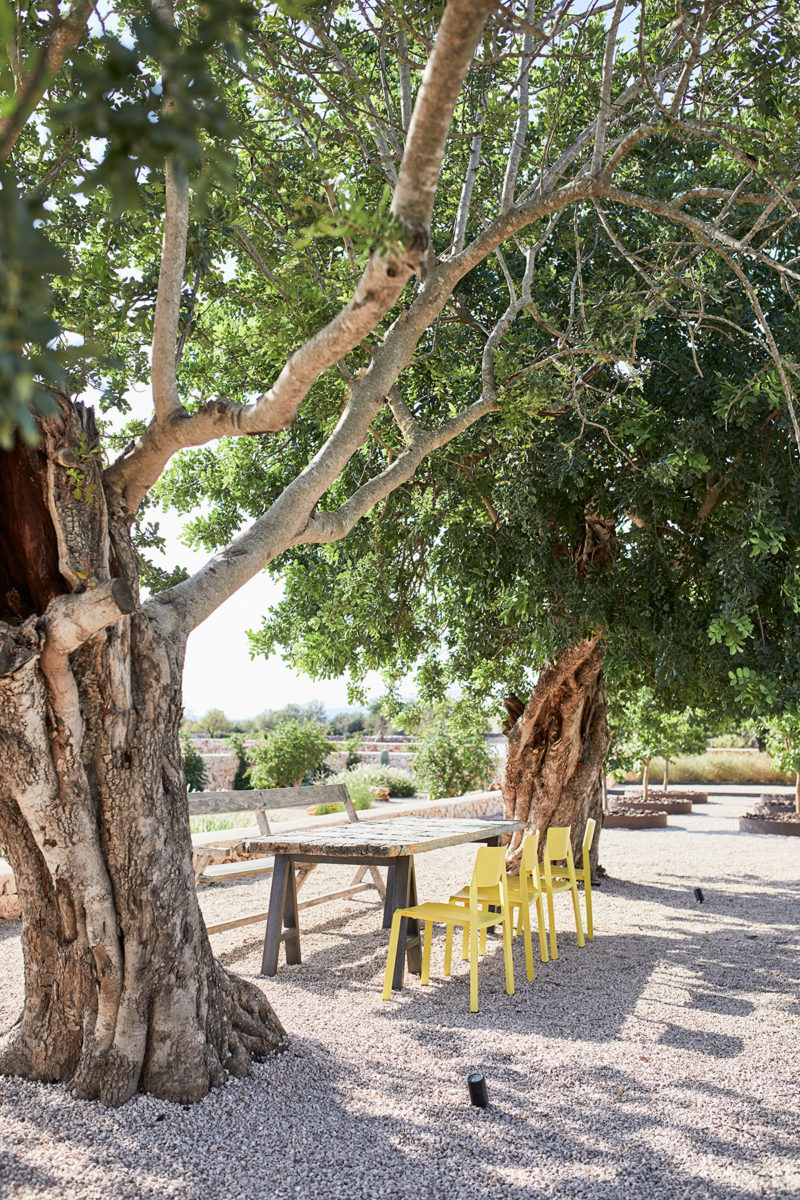 The picturesque countryside around Felanitx, close to Portocolom, certainly has no shortage of charming fincas to complement the region's renowned natural beauty. And when Thomas Niederste-Werbeck was approached to bring his signature design expertise to this beautiful country house, it was in nature that he found much of his inspiration.
"My passion is in materials that live and interact with nature," he explains. And this is certainly evident from the objects and furnishings chosen, which have the quality not of filling but inhabiting the villa's light and airy interiors. In its semi-open-plan layout, natural materials such as wood, wicker, linen and weathered stone combine effortlessly with chic contemporary design elements to an eye-pleasing effect.
Hand-woven baskets feature, creating pockets of contemplative stillness, while strikingly geometrical tiling and patterned rugs pop against their cool minimalist surrounds. The juxtaposition of the rustic with the sophisticated appears as a motif throughout much of the space – rude, knotty timber set alongside elevated abstract artworks and delicate ceramics.
A genuine uniqueness pervades the project, thanks to the use of original paintings from various Mallorcan artists as well as carefully curated one-off antiques and curios. Design classics, too, make an appearance in the form of Hans Wegner Wishbone Chairs, while Marset lighting adds some retro chic to the mix. Colourful fish-print wallpaper also introduces a playful tone.
Ultimately, the aim was to create a balance between purity and warmth, to produce a timeless living space that is as visually engaging as it is tactile and inviting.
The owners of the villa were suitably impressed by previous examples of Thomas' work to allow him carte blanche with this project. And it comes as no surprise that they were overjoyed with the result.
Photos by Janne Peters Fotografie
Explore similar property for sale in Portocolom!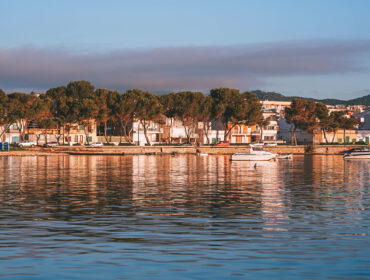 If mountain and harbour views are what you dream of then Portocolom should be on your property radar. See properties for sale here!
Address details
TNW Design
Artà