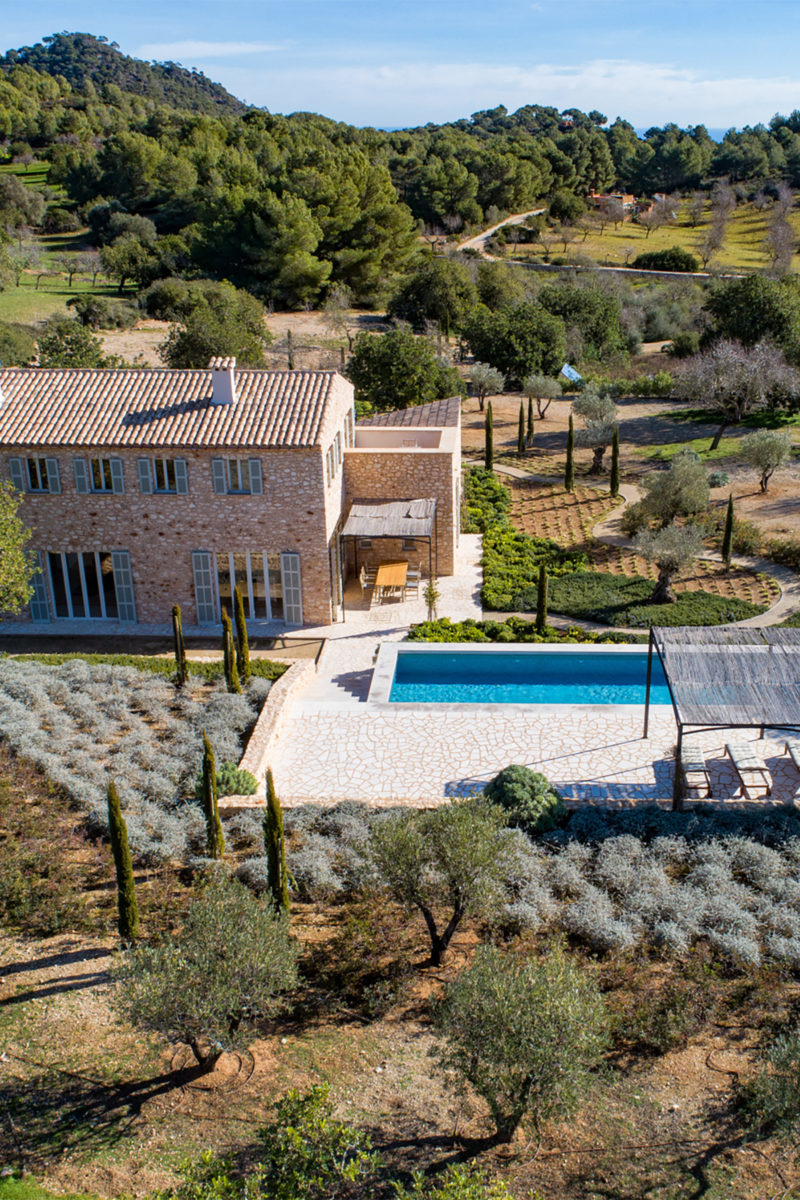 If crystalline beaches, mountain and harbour views, and the perfect blend of rural and small-town living sounds like your dream, then perhaps Portocolom should be on your property radar. Situated on the island's east coast, Portocolom was once a fishing port, and still retains a strong maritime spirit. Although the area has developed into a resort town over the years, Portocolom has not been tainted by mass tourism and the development of hotels and holiday apartments, unlike many of the other coastal resorts on Mallorca. It is a peaceful and serene part of the island – idyllic and calm, with lovely little shops and a good selection of restaurants. All of these qualities have contributed to Portocolom's popularity amongst foreign property buyers, especially those seeking a slower paced Mediterranean lifestyle.
Properties in Portocolom range from unimposing low-rise apartment buildings and sweet coloured townhouses in the village itself, to rustic country houses and grand architect designed fincas on the outskirts and hillside. Locals are still predominantly Mallorcan, however there is a definite international flavour, and a welcoming expat community.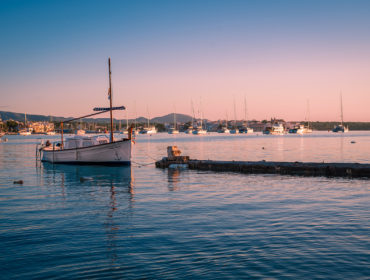 Portocolom is lovely east coast fishing village with maritime spirit – attractive to many who wish to move to Mallorca for its slower pace of life.
Properties for sale in Portocolom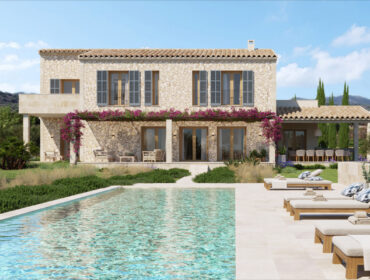 Only uninterrupted birdsong can be heard at this luxury new build in the east of Mallorca – a country lover's paradise.
Where to buy a property in Portocolom
The Old Town
The quaint 'urbano' harbourside region of Portocolom known as the Old Town, is a very attractive and popular area for property buyers. Here you will find cute fishermen's houses that have been renovated into townhouses with pretty pastel-coloured facades. A wander through the small town uncovers many little shops and hidden corners, and the postcard-worthy promenade has a good selection of restaurants with lovely terraces, perfect for people and boat watching on a summers evening.
Sa Punta
The area surrounding the iconic and often photographed Portocolom lighthouse is known as Sa Punta. This part of town is comprised of high-quality flats and penthouses in residential complexes, and detached houses. The main drawcard to owning a property in Sa Punta is that you are within walking distance to the beach.
Vall D'or Golf Course & Surrounds
Approaching the countryside, properties surrounding the prestigious Vall D'or golf course and extending to the mountains, are highly sought after. Popular with many nationalities, there's a distinctly cosmopolitan vibe here. These homes boast spectacular views looking out towards Portocolom's township and the sea. Here you will predominantly find country houses, including gorgeous architect-designed and historic fincas.
Advantages to buying a property in Portocolom:
One of the last villages on the island that has not been flooded with mass tourism, therefore it's possible to experience a genuinely Mediterranean way of life.
The village does not get overcrowded, even in peak season.
Residents benefit from being near the sea, a beautiful natural port, and surrounding nature.
Portocolom is home to Vall d'Or Golf, an 18-hole golf course with spectacular views.
The village is open all year round and authentic village life prevails.
The village is well equipped with amenities such as supermarkets, a pharmacy, doctors, a library and galleries.
There is a range of good quality dining out options, from typical local cuisine to one of the best restaurants on the island.
Easy access to some of the most beautiful beaches and coves on the island.
A cosmopolitan community, yet Mallorcan culture is upheld and preserved.
Some things to bear in mind
Portocolom is just over an hour from Palma city with little in the way of public transport options.
Growing popularity over the last decade means the choice of properties in prime areas is becoming more and more limited, and there are no free plots on the harbour's frontline.
In comparison to other resorts on the island, Portocolom is a little quieter so not a great scene for partygoers if that's what you are looking for.
During winter a lot of the town's restaurants close.
Portocolom Price Guide
APARTMENT 
250.000 – 550.000 €
SINGLE FAMILY HOUSE 
500.000 – 1.000.000 €
RENOVATED TOWNHOUSE
1.000.000 – 2.500.000 €
FINCA
2.000.000 – 5.500.000 €
(Please bear in mind that prices are subject to change)
Types of property in Portocolom
In the Village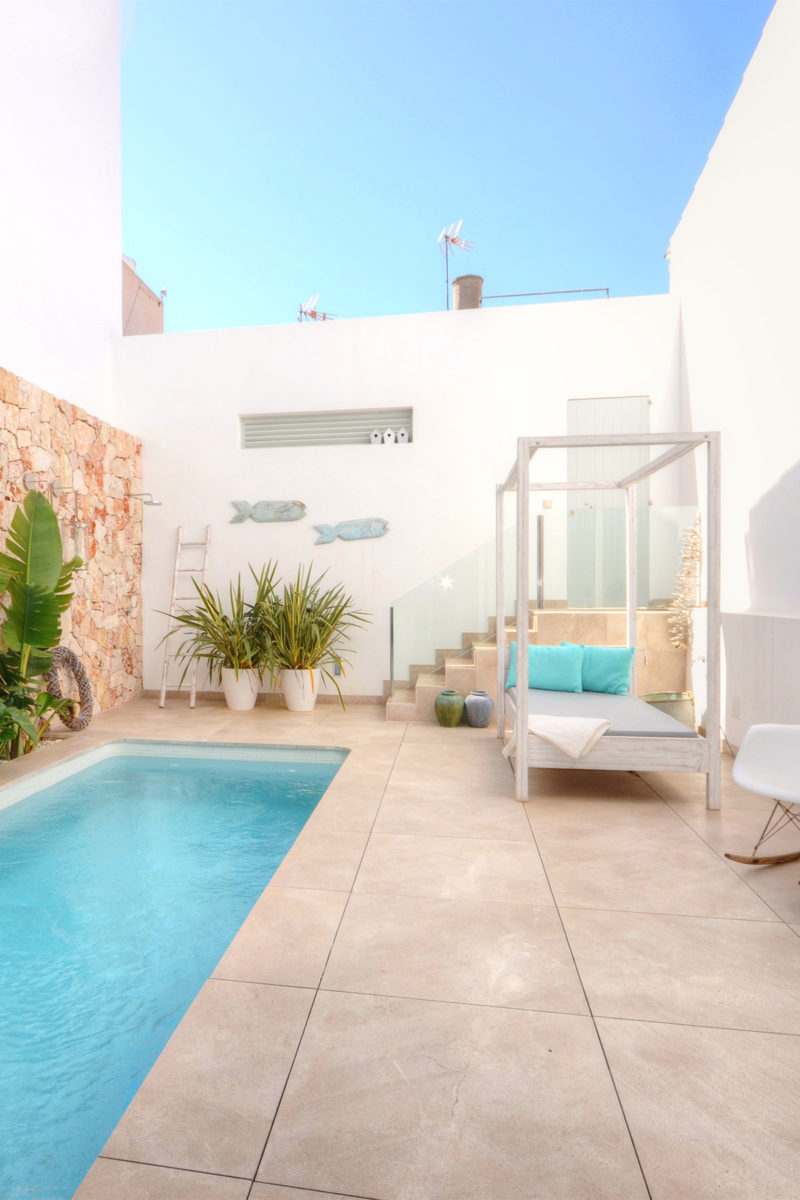 Portocolom village is predominantly made up of detached and semi-detached houses, townhouses and flats, with a mixture of traditional and modern architecture. Traditional townhouses dominate the harbour entrance, and frontline properties are in hot demand. Many have small balconies facing towards the sea, and some even have roof terraces to enjoy 'al fresco' harbourside views. Many of these homes are newly renovated fetching 1 million euros plus, but there is still opportunity to pick up a property in need of refurbishment. Due to the high demand for a seaside locale, there are no longer any empty plots available in the prime frontline position, leaving new builds possible only on the second or third line.
On the Outskirts
The country houses on the edge of the village are generally rustic and traditional on the outside but boast modern interiors and finishes. The fincas typically favour Mallorcan features and character, from exposed wooden beams and local stone, to Mediterranean gardens on vast plots of land. Often modern elements and conveniences such as aluminium windows, have been integrated to blend seamlessly into the existing details, and the surrounding countryside.
RULES AND REGULATIONS
On the outskirts of Portocolom there are not currently any major restrictions on buying a property or a plot of land, but it is advisable to ask a lawyer to thoroughly check a property first in any case. In the village, restrictions depend on the region in which you want to buy. In Sa Punta, for example, there is currently a building moratorium, and there are various building regulations in place to keep the character of the old town.
What the Experts Say About Property in Portocolom
"Portocolom is the largest natural harbour in Mallorca and is the most beautiful and unspoilt harbour on the east coast. The few townhouses that can be bought around the harbour are very much in demand. On the Vall d'Or golf course and in the hills of Vall d'Or are the sought-after fincas – popular due to their quiet location and beautiful views of the hills, the sea and Portocolom."
Lucie Hauri, Lucie Hauri Real Estate
"If you come and visit me, my first questions to you will be 'Who are you?' 'How do you want to live?' Portocolom is a friendly village and offers everything, whether you be a nature lover, sailor, sportsman or gourmet lover. For me it was love at first sight."
Christine Poignie, beHOME Mallorca
Trusted real estate agents for Portocolom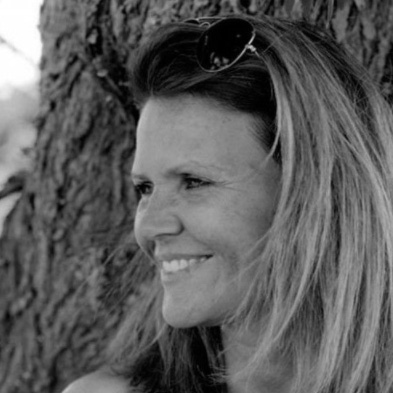 beHOME MALLORCA
See below for more Villas for sale in Mallorca!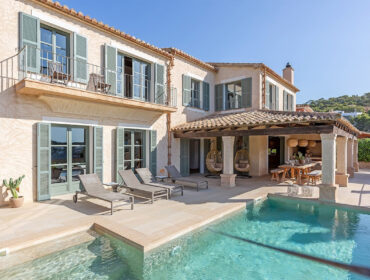 Discover the best Mediterranean villas for sale in Mallorca handpicked by Dr. Helen Cummins and team of local property experts.