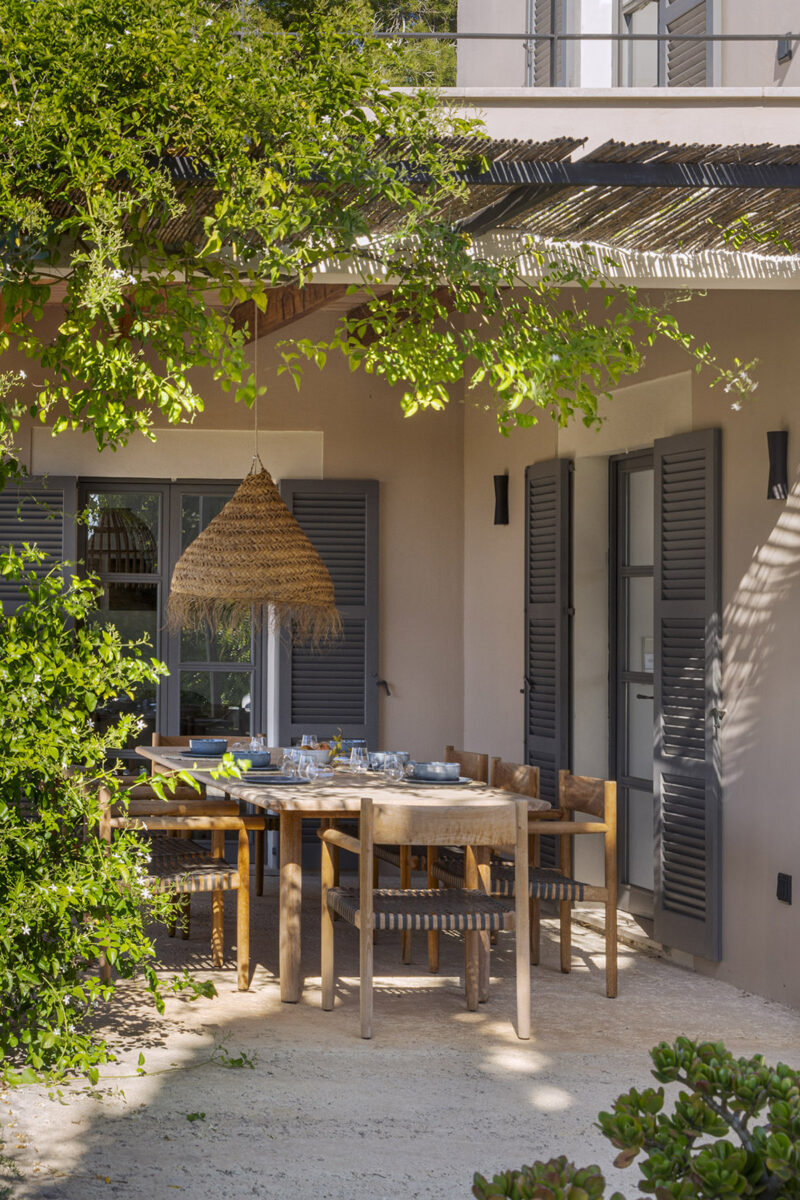 Artà's property portfolio is as diverse as its stunning 140km2 landscape. Each area has its own unique and special character. The town is abundant in charming townhouses and historic palaces in Casco Antiguo (Old Town). For those who prefer to live within the glorious countryside, exclusive properties for sale on the outskirts of town and beyond within the stunning Serra de Llevant Natural Park, tick so many boxes. Clusters of grand fincas, historic houses and large Mallorcan villas can be found all over the beautiful region of Artà, in little rural areas such as Son Puça on the way to Cala Torta. Prices outside of the town are more expensive and many properties are part of a large plot of land, offering amazing views over the rolling landscape and spectacular coastline in the distance.
Real estate here generally carries a slightly lower price tag than the equivalent in the southwest of Mallorca, however, there are still plenty of multi-million euro options available within an extensive catalogue of properties for sale in Artà.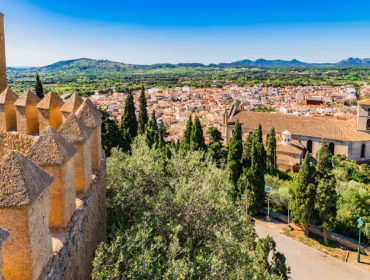 Artà is full of surprises; naturally reflecting its seamless blend of nature, heritage, tradition and modernity, it really is a uniquely special corner of Mallorca.
It's simply a case of choosing the style of property and location that best serves your needs, so you too can enjoy your own special corner of the island and all the magic it has to offer.
Where to Buy in Artà
Casco Antiguo in Artá
Most of the desirable properties for sale in Artà are located in Casco Antiguo (Old Town), and are concentrated in the area around Santuari de Sant Salvador. This striking icon towers over the ancient winding streets below, which have witnessed much property development over the last few years.
Carrer de Ciutat  and Calle Major which leads into Carrer d'Antoni Blanes Joan, both head south from Sant Salvador. Streets cross all along these ancient avenues and the properties here are characterised by traditional stone townhouses and stately homes. Buyers are attracted here for the Majorcan charm and original features that these older fine homes offer, many of which have been completely renovated and updated with the addition of modern amenities, as well as the ease of access to the shops, restaurant, bars and cafes in the centre of town. A high quality renovated townhouse can be bought for around 1,000,000€.
Can Canals
Carrer Rafel Blanes on the perimeter of Artà leads out north-eastwards to the Can Canals area. Properties here in the majestic mountains are very secluded and without neighbours, offering much privacy. Here you will find some grand older fincas and established country estates on large plots of land, with pools, terraces and gardens, surrounded by the lush vegetation. Expect to pay between 1,300.000€ – 3,000,000€ for property here.
Sestelrica
Heading south from Artà, you'll find yet more exclusive property, embedded in this fantastic landscape in the rural Sestelrica area. Private driveways off of the old country road Cami de Sestelrica lead to large villas and historic fincas made of Mallorcan sandstone. Most are surrounded by land, with beautiful Mediterranean gardens filled with native flora, olive, palm and fruit trees and many benefit from spectacular 360 degree views, looking out over the town and sparkling coastline beyond. Properties here can reach over 4,000,000 €.
Colònia de Sant Pere
13km northwest of Artà, you'll find the Majorcan fishing port of Colònia de Sant Pere, sometimes referred to as the 'Harbour of Artà'. This charmingly tranquil 19th century seaside village with its picturesque harbour, lies in front of the nearby Puig de Ferrutx mountain range which hugs around this humble paradise. Property owners enjoy sweeping views over the vast Bay of Alcùdia as well as the mountains, and get to revel in some truly wonderful sunsets.
The adjacent residential estates of Betlem, S'Estanyol, Montferrutx were built in the 1960's. In general, the real estate in Colònia offers a mix of traditional terracotta Majorcan villas from the 70's and 80's, as well as white frontline villas and apartments of a more contemporary architectural style, with sea views over the tantalising turquoise. It is said that anyone who owns a villa in the frontline here, is one step closer to happiness! Properties here generally range from 200,000€ – 1,200,000€.
Canyamel
11km east of Artà is Canyamel. The Torrente de Canyamel, (Canyamel Valley), acts as a boundary between two very distinctly different areas. A cluster of prime luxury properties tumble down the sloping pine forest in the Cap Vermell Estate. These recently built, large, detached modern villas with swimming pools and wonderful outdoor spaces amidst the surrounding landscape are close to the Cap Vermell Country Club, and boast divine views over the coast, as well as the prestigious 18-hole golf course Canyamel Golf. Expect to pay around 2,200,000€.
Cala Ratjada
East of Artà a short 12km, the popular coastal resort of Cala Ratjada boasts some expensive real estate. Fishermen that settled here in the 17th century are responsible for the white washed look around this picturesque harbour. The resort is now the liveliest tourist destination in the region in summer months, making it a great place for a holiday investment property. Large frontline villas for sale in Cala Ratjada sell for up to 6,000,000€ and apartments up to 550,000€ and both will yield a healthy ROI as a holiday let in the busy summer months.
Advantages to buying a property in Artà:
Fantastic base to enjoy the unspoilt countryside, preserved beaches and coastline.
Beautiful range of architecture, from Medieval to modern day.
Great infrastructure and services.
Good road access and public transport to Palma and other parts of the island.
The airport is only an hour's drive away.
Real estate is slightly cheaper in the northeast of the island compared to the SW.
Plenty of opportunities for renovation projects.
All year round living, the lack of 'seasonality' provides a rich lifestyle.
There are less tourists than other parts of the island, even in the summer months.
Easy access to fantastic golf courses.
Great for sports enthusiasts and those who love the outdoors.
Good location for holiday investment purchases.
Some things to bear in mind
The island's building regulations and design restrictions are strict. Always employ a recommended architect and builder.
Older style properties yet to be renovated, may not have air conditioning or central heating installed.
International schools are further away (40 – 60min drive).
Artà price guide
APARTMENT:
€150,000 – €550,000
TOWNHOUSE:
€200,000 – €1.2 million
COUNTRY HOUSE:
€375,000 – €6 million
(Please bear in mind that prices are subject to change)
Types of property in Artà
In The Town
Property for sale in Casco Antiguo Artà is perfect for those who love architectural history. Many of the townhouses and former grand manor houses have been meticulously renovated, allowing their former glory and charisma to shine through for yet another generation to enjoy. Despite much reform here, there are still properties available for development.
Old Mallorcan traditional stone townhouses with classic green shutters and rustic wooden beams and courtyards have been updated with plunge pools, hot tubs and rooftop terraces, affording the enjoyment of an outdoors lifestyle as well as spectacular views over the magical skyline.
Exquisite former stately mansions and palaces are hidden from public gaze and their original elements have been lovingly restored; grand entrances, high arched ceilings, large windows, original tiles and open fireplaces and manicured gardens create exceptional charm and echo the tastes of the Spanish nobility who resided here.
The Surrounding Countryside & Coast
Large historic fincas, traditional villas and country estates can be found in the surrounding countryside, and frontline villas and apartments on the coast.
Fine country homes on large plots of land within the protected countryside, provide privacy and many in the region offer 360 degree vistas over the town, countryside and sea. Many of these splendid examples of Mallorcan real estate have been lovingly restored and often house unique features and surprises from their past, perhaps an olive oil press, stables, a windmill or a vineyard, and most are set amidst land abundant with olive groves, almond, carob and fig trees. The most luxurious properties are located on an old country road from Artà to Son Servera in Xiclatí. These homes often boast stunning vistas and distant sea views.
On the coastal areas, large, modern 'white box' villas with floor to ceiling windows and large open plan design let the luminescent light come flooding in, from their privileged sea view positions. A handful come with the rare advantage of direct sea access, and most are built with an infinity pool in the garden with plenty of entertaining and chilling out space overlooking the bay or countryside.
Rules & Regulations
The island as a whole carries strict building regulations, there to preserve both the look and the landscape, and to ensure that more modern properties blend in with their surroundings.
When building a new home or renovating an older house, particularly one of stature and historical value, always ensure you use a recommended architect, builder and lawyer, who knows the rules and regulations as set out by the Consell de Majorca. Building applications are not always dealt with in a smooth or timely manner and each part of the island has its own sub-rules, which can often become rather confusing.
First-line plots and private sea access is rare due to protocol to protect the landscape and prevent over-building. These privileges also come at a premium, with sea views adding a surcharge of around 50% in this area.
What the experts say about buying property in Artà
"We recommended Artà as a prime location for an investment purchase on the island. The area has everything and it's just one hour from the airport to paradise! If you are a lover of nature, the sea, beach and relaxation, you have come to the right place. If you don't intend to use your property all year round, holiday rentals will provide an excellent return on your investment."
Tanya Boaretto, Property Consultant, Porta Mallorquina

"There are many beautiful areas where country homes are located in Artà. Rural areas like Sa Duaia, Son Puça, Sestelrica, & Can Canals, are just a few of them to discover. Each area has its own special character, it all depends on what our client values and which area they feel most attracted to."
"Many of our clients have stayed in the beautiful North East which has inspired them to buy their own country home in the area."
Nikola Fernandez, Managing Director, Mallorca Property Centre
Trusted real estate agents in Artà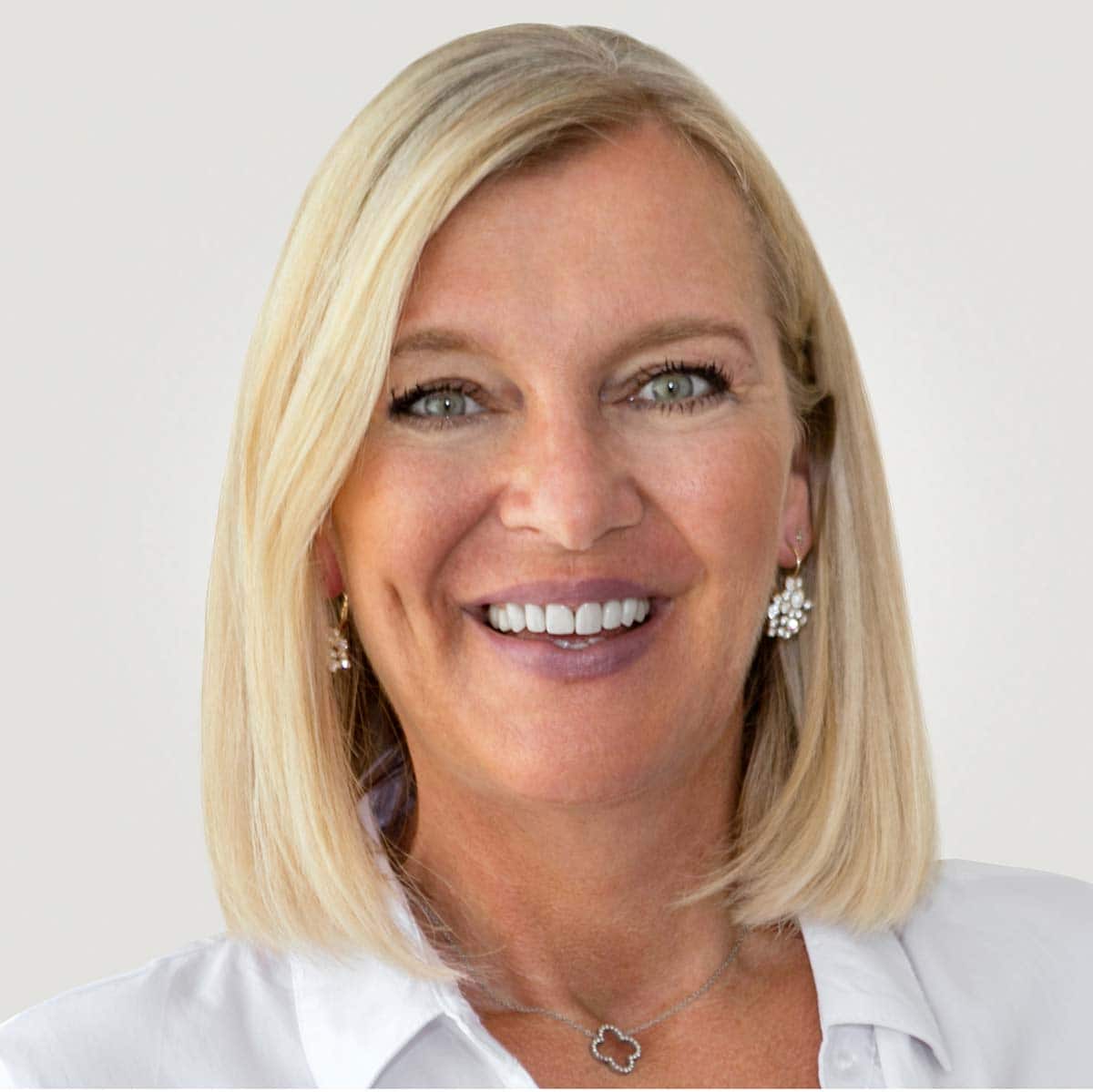 PORTA MALLORQUINA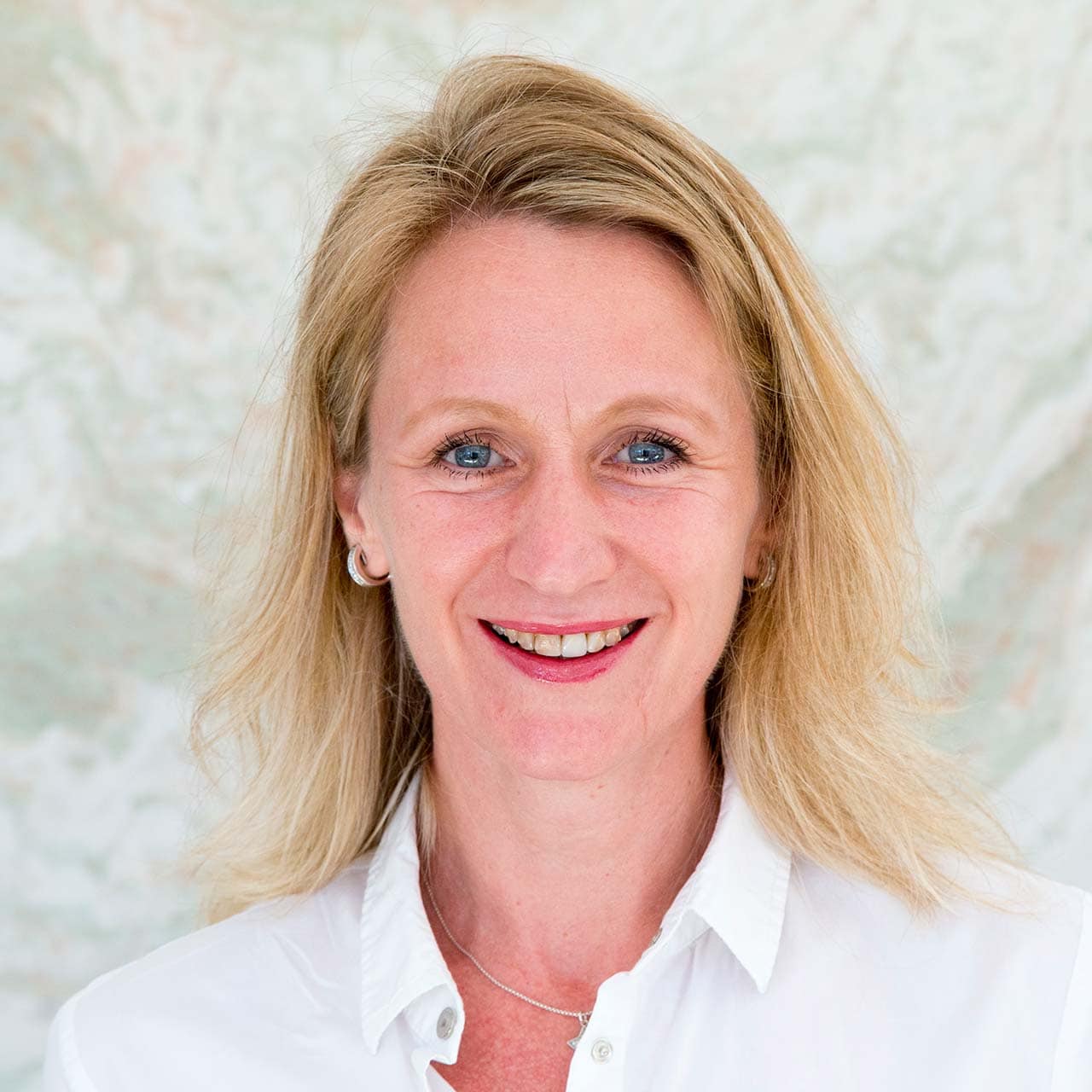 MALLORCA PROPERTY CENTRE
Avinguda de Costa i Llobera, 31,
07570 Artà, Mallorca
mpcweb.net
+34 971 829 522
See below for more Villas for sale in Mallorca!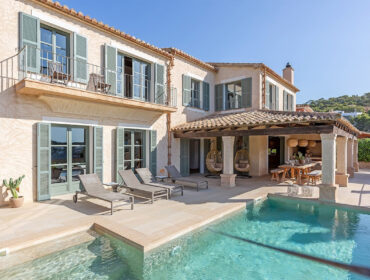 Discover the best Mediterranean villas for sale in Mallorca handpicked by Dr. Helen Cummins and team of local property experts.