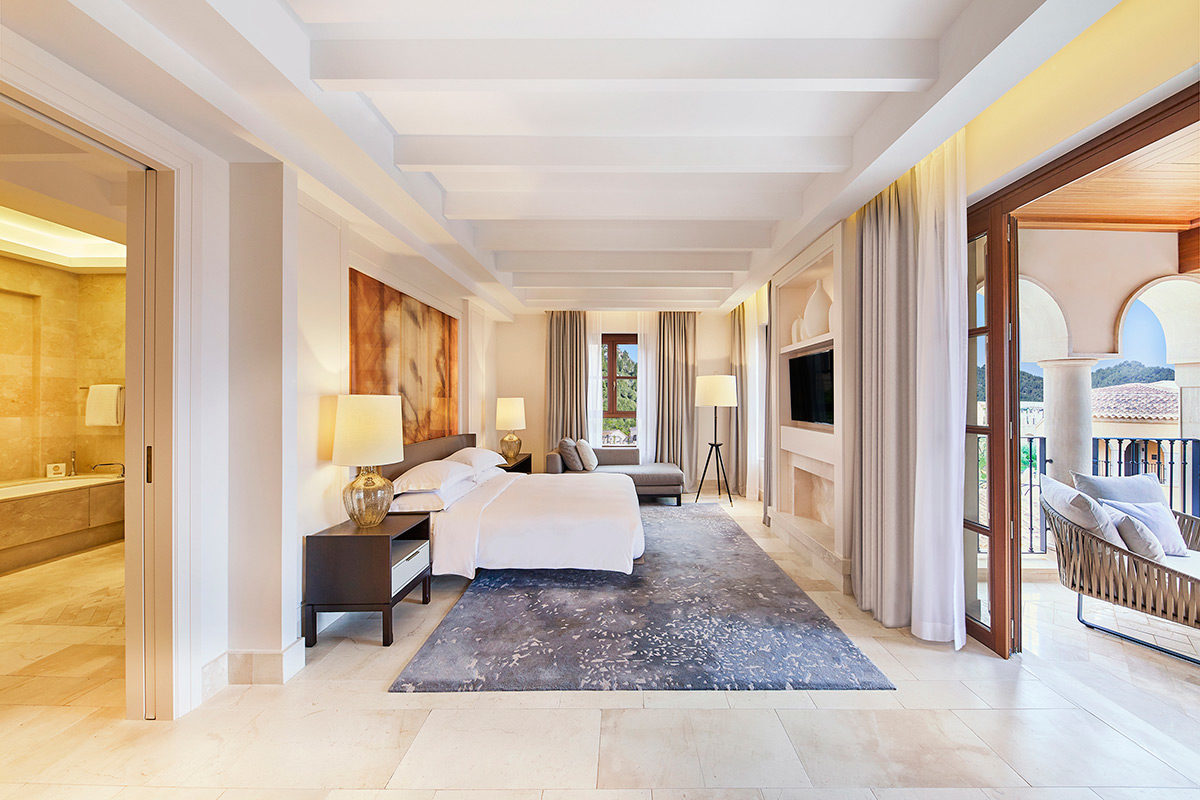 Mr and Mrs Carlson sometimes leave their Palma home for a relaxing day out in Mallorca's beautiful countryside, favouring a hilltop village in the tranquil northeast.
Here, in a pretty square where a fountain plays, they enjoy a late breakfast or coffee and fresh-from-the-bakery pastries. A walk around the village, with spectacular rural views out to the Mediterranean, may be followed by lunch in one of the square's four excellent restaurants (including Asian). A treatment at the Serenitas Spa will pamper them with products made from local herbs and fruits – including rosemary, lavender, almonds, olive oil, citrus, and aloe vera.
Clearly this is no ordinary 'pueblo' but, rather, the discreetly luxurious 5-star Park Hyatt Mallorca, opened summer 2016. It may have the architectural style of an immaculate Mallorcan hilltop village, but this extraordinary hotel offers everything that international travellers expect from a Park Hyatt.
Although a global brand, the hotel itself is rooted to Mallorca's patrimony, art, and culture. Many of the 400-plus works of art here are by local artists. Mallorcan wood and honey-coloured stone were used in the buildings, linked by gardens of olive trees, lavender, bougainvillea, and water features.
But the heart of Park Hyatt Mallorca is its people: Hyatt recently won a 'Great Place to Work' award, as one of the best 25 companies for developing employee creativity, trust, and companionship. Motivated staff means guests enjoy highly personalised 24-hour service.
Open all year – and committed to developing Mallorca's year-round appeal– the hotel boasts the island's best guest accommodation. All 142 spacious rooms are superbly designed, technologically advanced, and have a furnished balcony. Sixteen of these rooms are sophisticated suites with enviable Canyamel valley views.
You don't have to be staying overnight to take advantage of Park Hyatt Mallorca's facilities (which include impressive spaces for private functions). The scenery, gastronomy, art, and superlative Serenitas Spa are all available to Mallorca residents who want to spend some relaxing time in this precious corner of the island. And, as Mrs and Mrs Carlson have discovered, it's a great place for a night or two's break away, in a luxurious 'home away from home'.
Address details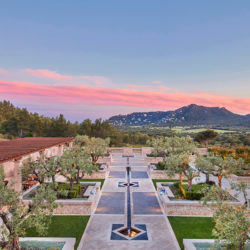 Park Hyatt Mallorca
Urbanización Atalaya de Canyamel, Vial A, 12