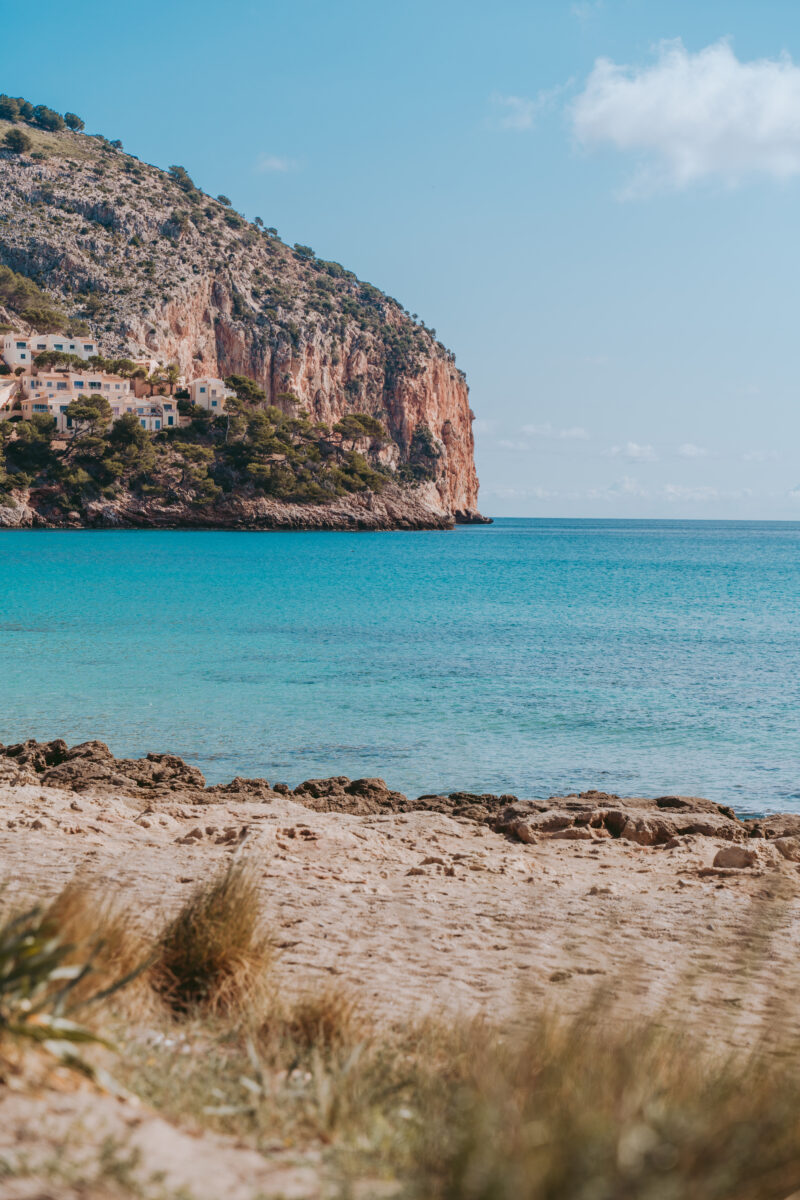 On a beautiful Mallorcan countryside road, heading towards the village, the special energy of this lesser known location is tangible. Canyamel in the municipality of Capdepera, 77km from Palma in the northeast of Mallorca and is a little tropical paradise. It is enclaved by craggy rocky cliffs which are blanketed by lush emerald pines, palms and vibrant pink and orange coloured blooms. Its beach is a great place for watersports and is home to the prestigious Canyamel Golf Club.
The fertile land here was used to grow sugar cane in the 18th century and that's how it derived its name; 'canyamel' is Catalan for 'cane'. It is affectionately referred to as 'caramel' by the British expats, who enjoy all the wonderfully sweet benefits of living in Canyamel.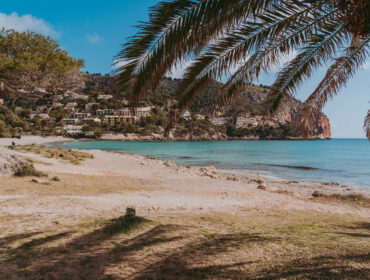 An hour's drive from Palma takes you to Canyamel, where you will find villas with sea views and a nearby golf course at excellent value for money.
No longer just a sleepy little paradise, the arrival of the exclusive multi-million Cap Vermell Grand Hotel development brought with it a collaboration with property investors, who invested millions into building exclusive luxurious villas for sale. This has increased buying interest in the area over the last few years and it's now home to a grand selection of prime property for sale in Canyamel.
Good to know about Canyamel
Local language
Spanish and Catalan (the Mallorquin dialect) are the main languages. English and German are widely spoken as well as some Dutch and French due to the internationality of this location.
Main Industry
Canyamel's past lies in agriculture. Today, tourism has taken over as the main industry with a focus on sustainable tourism, to preserve the natural and historical landscape. It is also regarded an affluent area for  real estate development.
International Schools
The Tudor Rose British International School is a 24-minute drive in Sa Marineta just outside Porto Cristo. For promising future tennis athletes, the Rafa Nadal International Academy in Manacor is 30-minutes drive away. A larger selection of schools can be found around Palma, a one hour drive away.
Distance
Palma 60-minutes drive
Palma Airport 60-minutes drive
Artà 15-minutes drive
Alcudia 45-minutes drive
Port d'Andratx 1 hour 20-minutes drive
Transport
Taxi: A 60-minute transfer from Palma costs from 90€ up to 120€ at weekends.
Bus: The bus service from Palma to Canyamel takes around 2hours and 40 minutes. Take the 412 from Estació Intermodal under Plaza España to Cala Rajada, then take the 441 from here to Canyamel.
Parking: There aren't any public car parks here but there is plenty of free roadside parking within the centre.
Canyamel Golf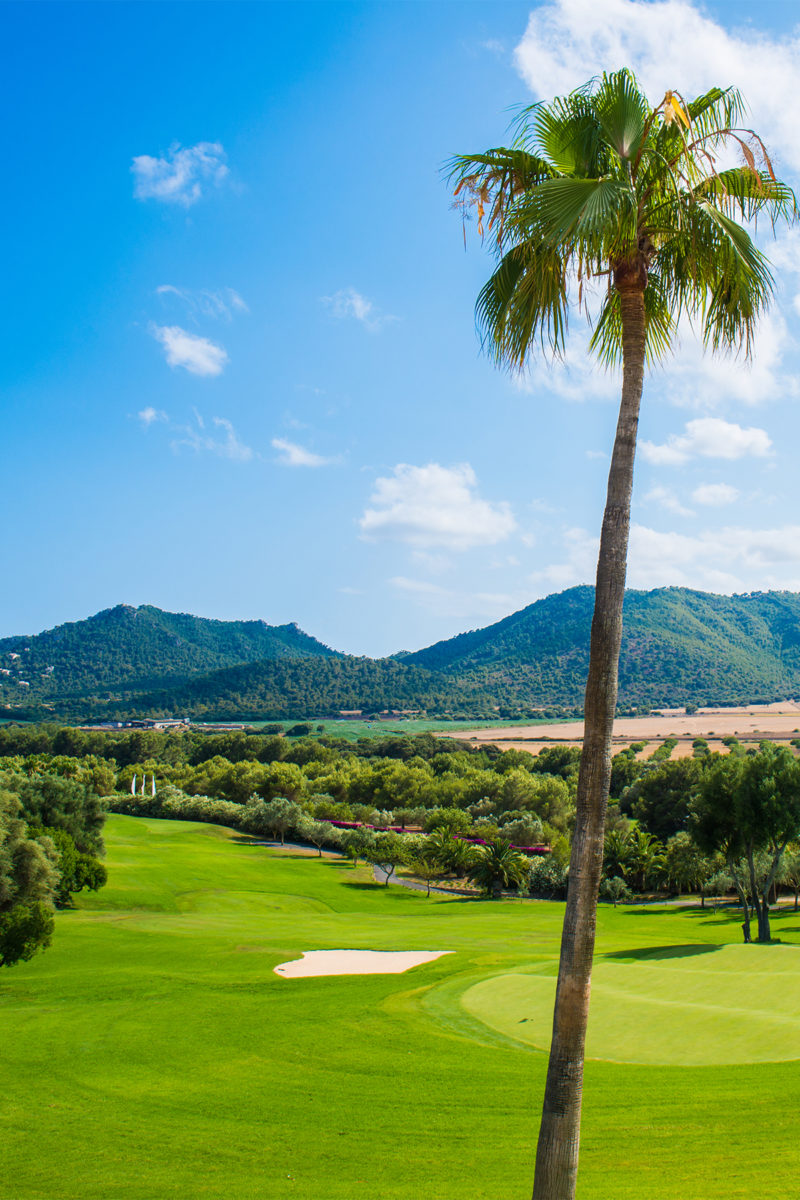 Canyamel Golf has been considered one of Mallorca's most picturesque courses since it opened in 1988. José Gancedo designed this 6,185m, 18 hole, par 73 course with the utmost respect to the beautiful natural landscape as well as wildlife. It's not uncommon to see a turtle on the green – the symbol of the club's logo!
The descent of the fairways, along the Gabellí Valley towards the sea, offers wonderful views as well as challenging play. Lavender-lined pathways offer fragrance, whilst ancient olive, palm and fig trees and rustic stone walls of the land's agricultural past remain. The course itself is challenging for many abilities. Its 'greens like snooker tables' offer fast play and the first 9 holes demand extra skill as they incorporate existing features in the land, including an ancient stone house on the 9th hole. On a clear day, the 5th hole rewards with spectacular views over neighbouring island Menorca.
Its stylish boutique sells many designer sporting brands. At the end of play, the relaxed atmosphere of its bar is a great place for a refreshing gin and tonic. If you're feeling hungry, head to the elegant Scandanavian white design of the clubhouse and take up prime position on the terrace. Delicious Mediterranean cooking and a chilled glass of something in hand as you enjoy views over the 18th hole is the perfect end to the game.
Canyamel in photos
fg_lazyload
Canyamel
Canyamel beach
Canyamel beach
Park Hyatt Mallorca
Park Hyatt Mallorca
Canyamel beach
Canyamel beach
Canyamel beach
Park Hyatt Mallorca
Canyamel beach
Canyamel
Experience Canyamel
For fresh air and exercise, you are spoiled for choice. There are numerous hiking trails, varying in length and gradient. A stomp up to Torre Nova des Cap Vermell rewards effort with sensational views over the beach, coastline and surrounding mountains. This part of the island is also very popular with cyclists due to its varied terrain and spectacular natural scenery.
If you prefer the water, Canyamel's blue flag beach is great for swimming and windsurfing. Kayaking and stand-up paddle boarding are perfect to discover the rocky coastline, where secret caves await exploration. There are also many tennis courts in the area for keen servers.
How does a long lunch with friends or a loved one in a romantic tower sound? The suckling pig and beautiful historical architecture at Porxada de sa Torre create the perfect Mallorcan experience. For shopping, Artà and its vibrant Tuesday market are 15-minutes drive away, and Capdepera with its Wednesday market is reached in just 10. Dinner in Restaurant Melassa in Hotel Melbeach, or cocktails and tapas with friends at Tapas Bar round off a perfect day.
Restaurants in Canyamel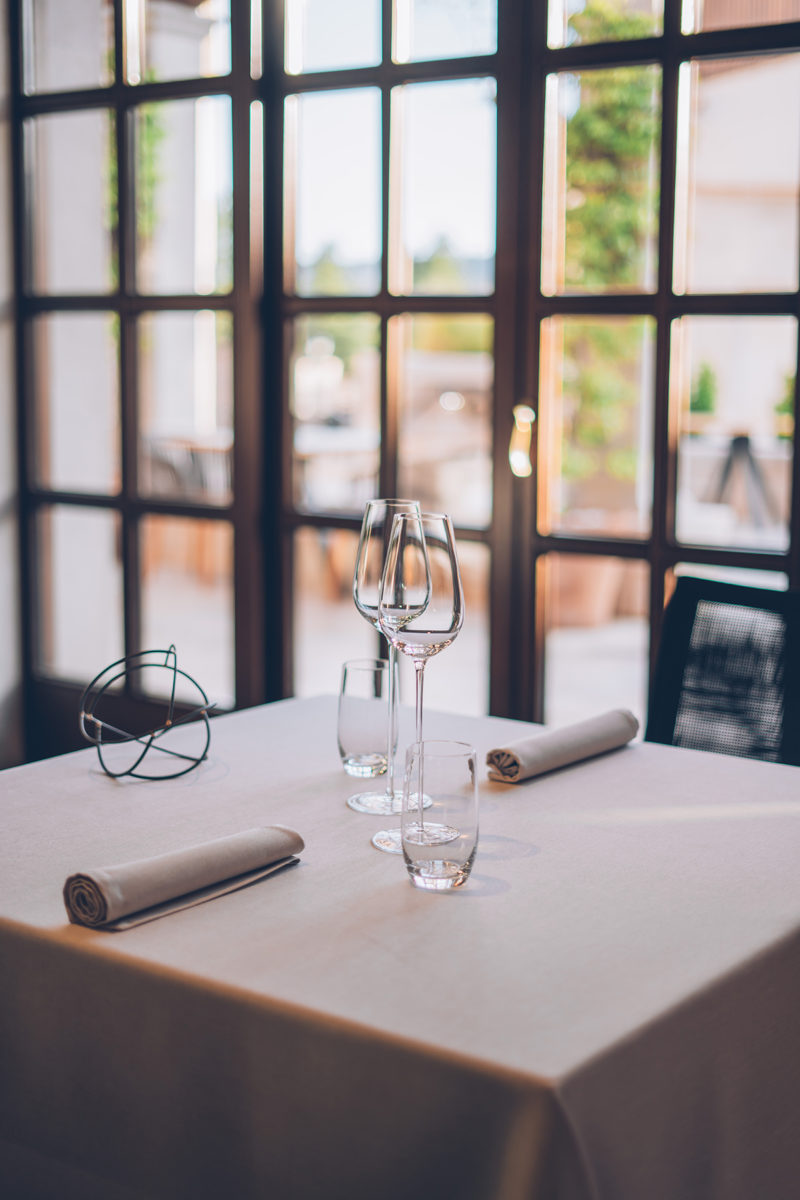 Canyamel offers superb quality and variety of restaurants, which is quite surprising when you consider its size.
Michelin Star Chef Alvaro Salazar offers a culinary adventure through his 11-course tasting menu at Voro Restaurant. An explosion of colours, textures and flavours, he describes his cooking as 'free spirited, young, risky and modern Mediterranean cuisine'. Voro is adults only with a smart casual dress code. It is one of only eight restaurants on Mallorca to be awarded the Michelin Star.
Canyamel's 5 star Cap Vermell Grand Hotel offers a fantastic choice of high class cuisine. Chef Tae Yamaguchi has created a unique South Korean and Japanese menu at Asia Restaurant to be enjoyed in their exquisitely decorated restaurant, on the terrace overlooking the beautiful Canyamel Valley, or in their private dining space for up to 6 guests. Serving tapas from different regions of Spain, Tapas Bar is regarded for their delicious food, quality of service, cocktails and show cooking. They often have live music.
Vintage 1934 in Cap Vermell Beach Hotel offers fine dining overlooking stunning views over the beach and coastline. Complete with their own lobster nursery and an exquisite collection of vintage wines and champagnes for pairing, it's a special place indeed.
From the best of Mallorcan ingredients, Can Simoneta in the 5 star Hotel Can Simoneta creates avant-garde Mediterranean cuisine in a spectacular environment. This adults only restaurant enjoys divine sea views and has received praise from Michelin Star judges.
Hotels in Canyamel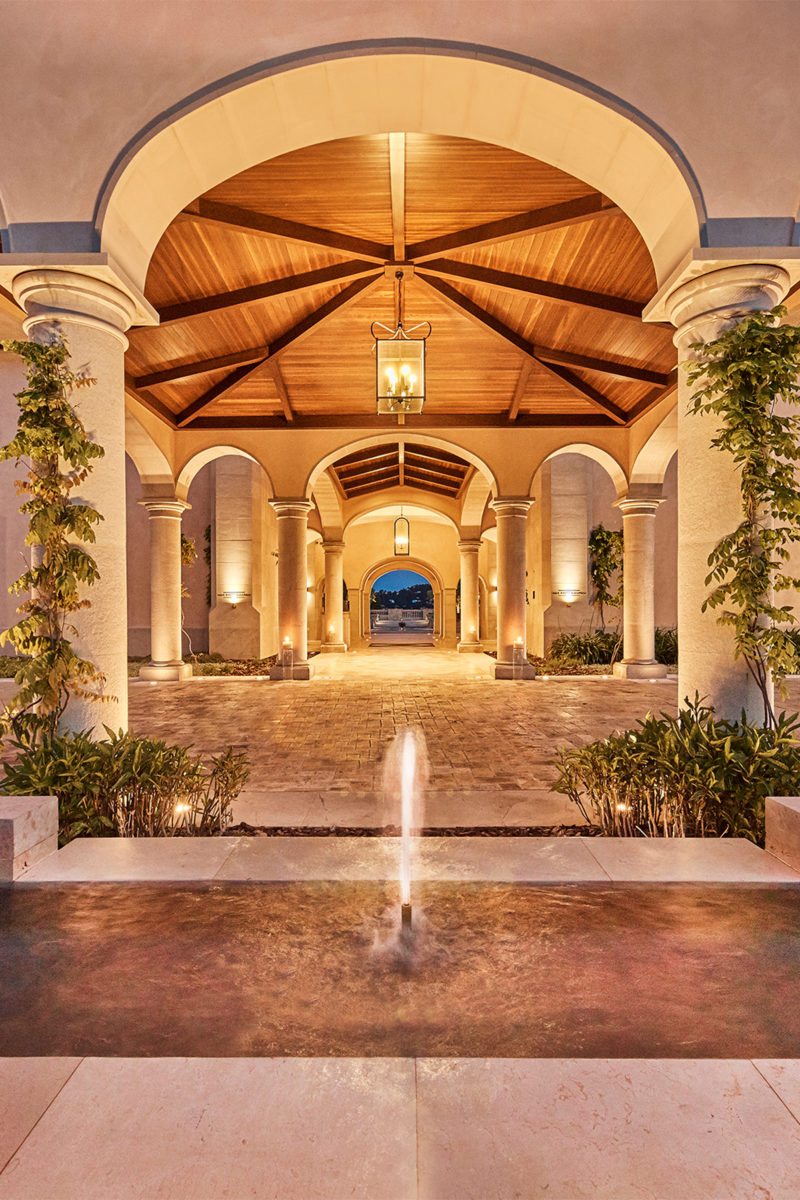 Cap Vermell Grand Hotel
The 5 star luxurious Cap Vermell Grand Hotel, situated in tranquil Cap Vermell valley, offers divine landscape and sea views and resembles a traditional, charming Mallorcan hilltop village. Spacious and elegant, the rooms and suites offer the utmost opulence. Several top quality restaurants are onsite including the refined VORO Restaurant, which serves the finest of dining. The spa too offers sublime relaxation and its treatments incorporate the island's naturally healing herbs, minerals and fruits.
Hotel Finca Can Simoneta
Offering serenity in paradise, the Adults Only 5 star Hotel Finca Can Simoneta enjoys an isolated position on the cliffside, giving sublime views in any direction. Two pools, a cliffside jacuzzi and dream-like surroundings encapsulate the charming 140 year old renovated stone buildings. Inside, 28 rooms and suites of contemporary design, provide sheer relaxation. Its restaurant serves sheer deliciousness and steps carved into the cliff offer guests private access to a secluded cove below.
Hotel Pleta de Mar
Hotel Pleta de Mar is a brand new 5 star luxury Adults Only hotel, owned by the same hotel group as Can Simoneta. Its design is distinguished by elegance and perfect integration into the stunning natural surroundings. Sumptuous interior décor adorn its serene spaces and highly luxurious suites, its Grand Suite boasting its own private pool. Like its sister hotel, it also offers private beach access with a pleasant roof terrace complete with hot tub.
Hotel Melbeach and Spa
There's a lot of competition in Canyamel for the most luxurious hotel, but the Hotel Melbeach and Spa certainly holds its own. Its location is one of the most exclusive, with uninterrupted views out to sea and plenty of outdoor space to relax and sunbathe. Its beach has been awarded with the Blue Flag certification meaning that you are guaranteed crystal blue waters and clean sand. Its facilities include a beautiful spa (with lots of treatments available), top-notch restaurant Mellassa and outdoor fitness area.
Property in Canyamel
Property for sale in Canyamel offers plenty to be grateful for. The residential area of Costa de Canyamel is quiet and tranquil and remains relatively so even in high season. A limited number of apartments due to its small size, can be found in the centre of the village, behind the beach. On its cliff sides, spectacular prime properties of Mediterranean design and contemporary architecture, impeccable finishes, and stunning sea views blend harmoniously into the exclusive surroundings. No matter where you live here, the restaurants, bars, beach and golf course are all within 5 mins drive.
Unlike other parts of the island, here you will still find some plots available for building on, as well as new developments such as Canyamel Pins, a collection of modern designer villas on the cliffside.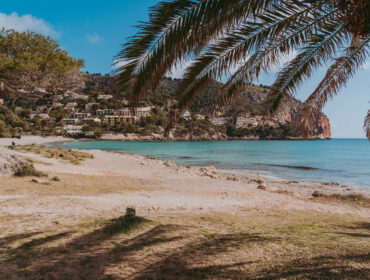 An hour's drive from Palma takes you to Canyamel, where you will find villas with sea views and a nearby golf course at excellent value for money.
Last Word
If you're looking for tranquility, surrounded by stunningly beautiful natural landscape, teh beach front town of Canyamel has it all. Living here is about enjoying nature and the outdoors, as well as respecting it. Despite the modern homes that have been built here in recent years, the scenery has not been spoiled and the area has managed to retain its wonderful, ancient lush green plantations, as well as its Mallorcan charm.
The nearby luxurious facilities, golf course, restaurants and especially the Cap Vermell Grand Hotel and Cap Vermell Club have really added to the quality of life, property market and exclusivity of this sweet spot on the island.