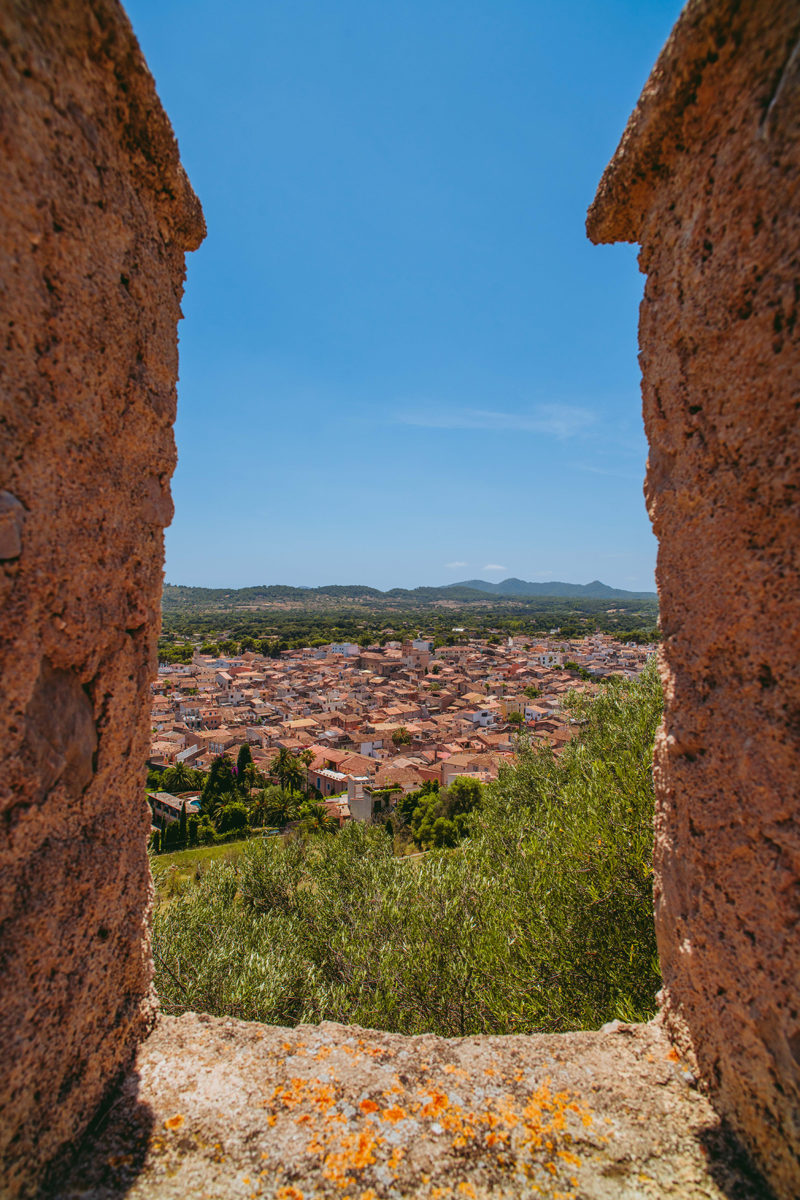 The beautiful town of Artà rises up from the land of the Llevant region in the northeast of Mallorca. Just an hour's drive from the capital city of Palma via good road access, this lesser known jewel awaits discovery. The area provides a relaxing and peaceful atmosphere that Artà property owners relish. The surroundings offer a diversity of landscape and the mountains, rich cultivated land, native fauna and preserved natural beaches here are recognised as some of the most beautiful in the whole of the Mediterranean.
The stunning scenery of the surrounding Serra Llevant countryside also includes five golf courses, endless hiking, horse riding and cycling trails which can all be reached within a 15-25-minute drive from the historic town centre. Living in Artà, you will benefit from a wonderfully authentic Mallorcan lifestyle, in one of the island's most scenic, natural and quiet corners.
This Medieval market town has done a wonderful job of not succumbing to the lure of mass tourism like some other parts of the island. Its tourism mainly attracts lovers of the great outdoors over souvenir shoppers. It has managed to retain its traditional Mallorcan charm and way of life, with the majority of its plentiful amenities open all year round, adequately accommodating daily life.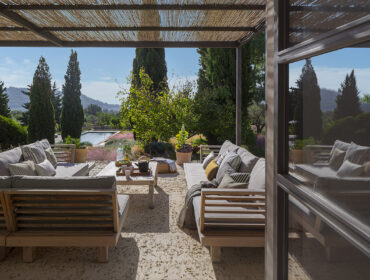 Buy a property in Artá and you will benefit from all the pleasures of this captivating countryside, while being in close proximity to town and all its amenities.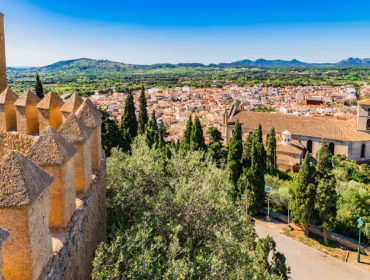 Artà is full of surprises; naturally reflecting its seamless blend of nature, heritage, tradition and modernity, it really is a uniquely special corner of Mallorca.
The majority of residents are Mallorquin but there is a prevalent Germanic community here, as well as an artistic one, evolved from its long-standing artisan heritage in producing crafts on the island.
Artà is the proud gatekeeper to the rest of the impressive Llevant region, opening a world of enticing possibilities to all who choose to make it home.
Daily Life in Artà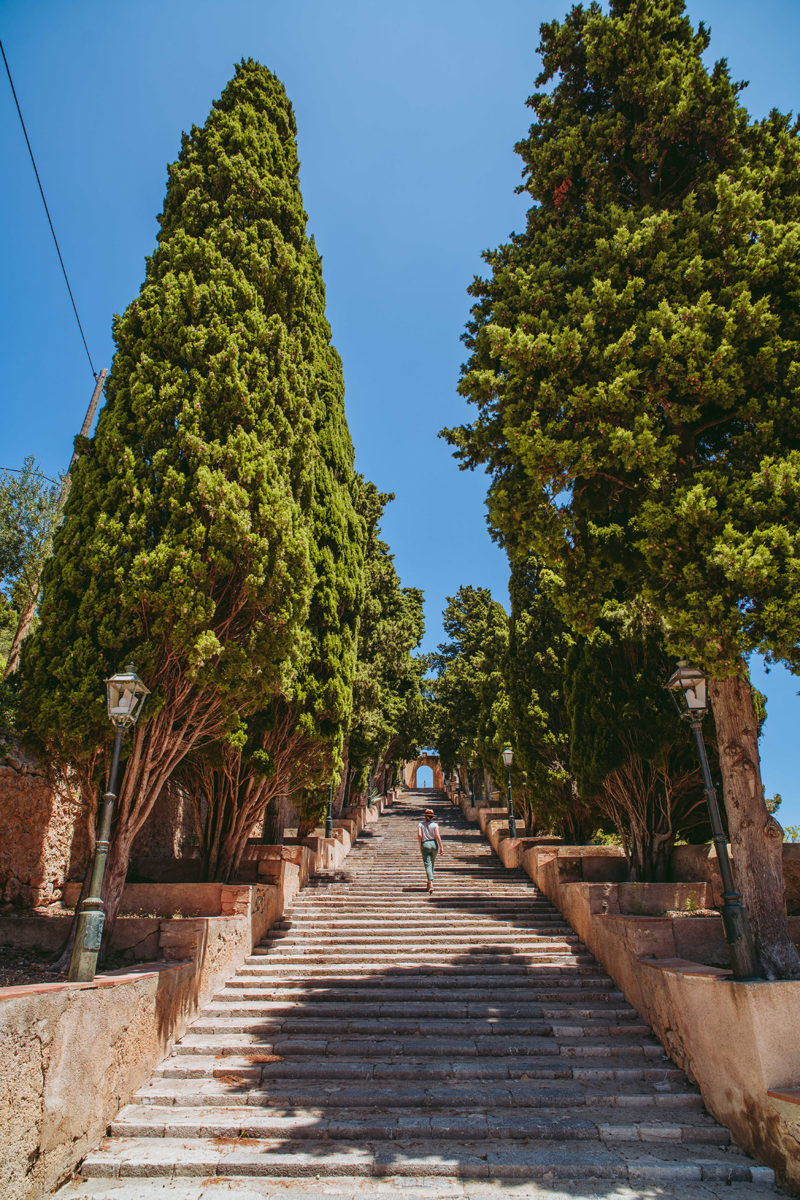 Living here is about the simple things in life. In the town, one has everything needed for day to day life, all accessible on foot within its cluster of ancient, cobbled streets, under the ever watchful eye of its crowning jewel, Santuari de Sant Salvador. This icon also offers the perfect viewpoint to start the day for a heavenly sunrise over the coast on an early morning walk or run. A morning coffee can be enjoyed on the jasmine and vine swathed terrace of Artà's emblematic Cafè Parisien, or in the sunny honey stone and blue courtyard at Sa Gripia, whilst contemplating the day ahead.
There are some fantastic food shops selling island produce. Pastisseria L'Artesana is great for bread and sweet treats and it's said that they make the best Cocas de San Antoni on the island, a tasty little biscuit laced with brandy. Little artisan shops like Can Cabrer Gourmet sell authentic Mallorcan produce, perfect for the ingredients for a simple lunchtime 'pa amb oli' back at home on the sunny roof terrace.
Tuesday is Market Day, the busiest day of the week. By midday, the pedestrian zone around the shady tree-lined Plaça de Conqueridor becomes a bustling hive of colourful activity. It's a wonderfully extensive market filled with fresh island produce including juicy ripe fruits, local organic vegetables and delectable olive oil, as well as the traditional Llatra baskets that Artà is famous for. Market Day really is a vibrant experience for all the senses!
The pedestrian zone crosses most of the old town so it's easy to get around. After the excitement of the market, there's nothing better than sitting under the shade of the tree canopy and enjoying a coffee, refreshing drink or a light bite in one of the cafés and restaurants that frame Plaça de Conqueridor. It's a great place to peruse the locals going about their daily business, on yet another sunny day on the island. Bar Central is a great hub to meet friends and the tapas at La Casita Artà are really good. The town is well equipped with amenities and also has a 460 seat theatre, Teatre Municipal d'Artà, a wonderful library Na Batlessa, artisan shops, ArtArtà art centre, a museum, boutique shops, a sports centre, playing fields, medical centre and local schools, with the nearest International school a 40-minute drive away.
For a great day on the green, the scenic landscape at the 18-hole Capdepera Golf will ensure complete relaxation, no matter the par. Hole 15 is continuously voted 'the most beautiful hole on the island' due to its location up in the mountains and panoramic views.
As day melts into night and the heat of the day begins its evanescence, there are plenty of bars and restaurants to choose from if you'd like to eat out, perhaps Restaurant Es Taronger or Forn Nou for delicious Mediterranean cuisine, or maybe a gentle evening promenade around this charming town is the chosen end to another lovely day.
Local Insight
"For my family and I, Artà is the best place to live. We have a high quality of lifestyle with everything we need, rich in culture, sporting activities and the best natural scenery on the island! Our businesses and services are not interrupted outside of the tourist season like other places on the island, and there is a real sense of community."
"A slow and sustainable lifestyle is growing here, with an increasing trend to shop locally and support the rural businesses. It means we benefit from some of the best and freshest products on the island!"
Guillem Ferrer, Arta Resident
Lifestyle in Artà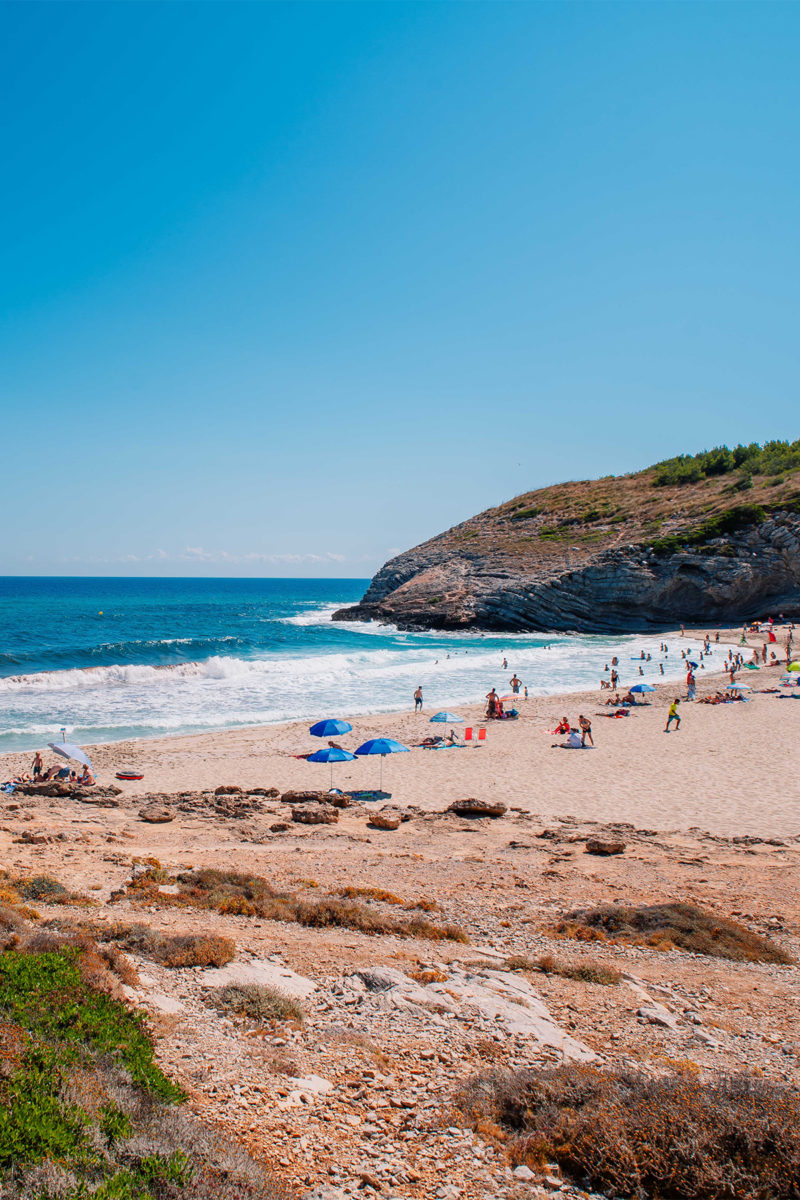 Artà is an easy place to live as it offers so much. An abundance of amenities and a thriving town, encapsulated by some of nature's finest scenery in the Llevant Natural Park.
Weekends here are made for exploring the great outdoors, whether that involves hiking, playing golf, horse riding, watersports on the dazzling Mediterranean sea, or simply getting together with friends to while away the hours over a long lazy lunch in the sun at one of its many delicious eateries. Keen golfers are attracted to buy property in Artà and the surrounding areas, with a choice of 5 quality golf courses all within a few minutes drive. There are kilometers of flat and hilly trails for hikers and cyclists to explore, entwined amongst some of the most striking natural scenery on the island. Local runners, walkers, cyclists, and horse riders are blessed with the Via Verde, a stunning 20 mile track through nature that stretches from Artà to Manacor in the southwest. This traffic-free route takes you through ever changing scenery and is particularly popular on Sunday mornings.
For those that simply wish to unwind, there are a plethora of natural beaches with powdery golden sands and crystal clear bathing waters, as well as small, secluded rocky coves off the beaten track such as Es Calo de Cabo, Cala Na Clara (named after its clear waters) and Cala Torta. These hidden treasures of lush greens and brilliant blues between Betlem and Colònia de Sant Pere are regularly enjoyed by locals. You won't find any tourist shops or boozy bars along here, just kilometers of spectacular natural coastal path.
To the northwest of the Artà, the yachting community can take advantage of Club Nàutic Colònia de Sant Pere. The marina accommodates 308 berths and is a great base for sailing this part of the island and its rocky coastline. The abundance of hidden rocky coves also attracts snorkelers and scuba divers, and windsurfers and kite surfers love this area for its gentle easterly winds and rolling waves on some of the wilder, wind-whipped beaches.
Finding a Home in Artà
In the centre of Artà, traditional townhouses with roof terraces and courtyards, and historic palatial mansions are laced within the old narrow streets, a stone's throw away from the life in the town. For those seeking more privacy, coastal views and land, the surrounding areas within the Llevant offer an exclusive portfolio of prime property. Homes here are generally very luxurious and large historic fincas, lavish villas and charming country estates often afford vistas over the rolling countryside and beyond. Finding the right home in Artà is simply a choice of preference.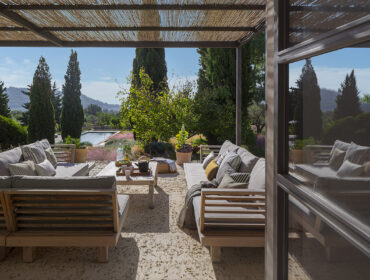 Buy a property in Artá and you will benefit from all the pleasures of this captivating countryside, while being in close proximity to town and all its amenities.
Renovation and Construction in Artà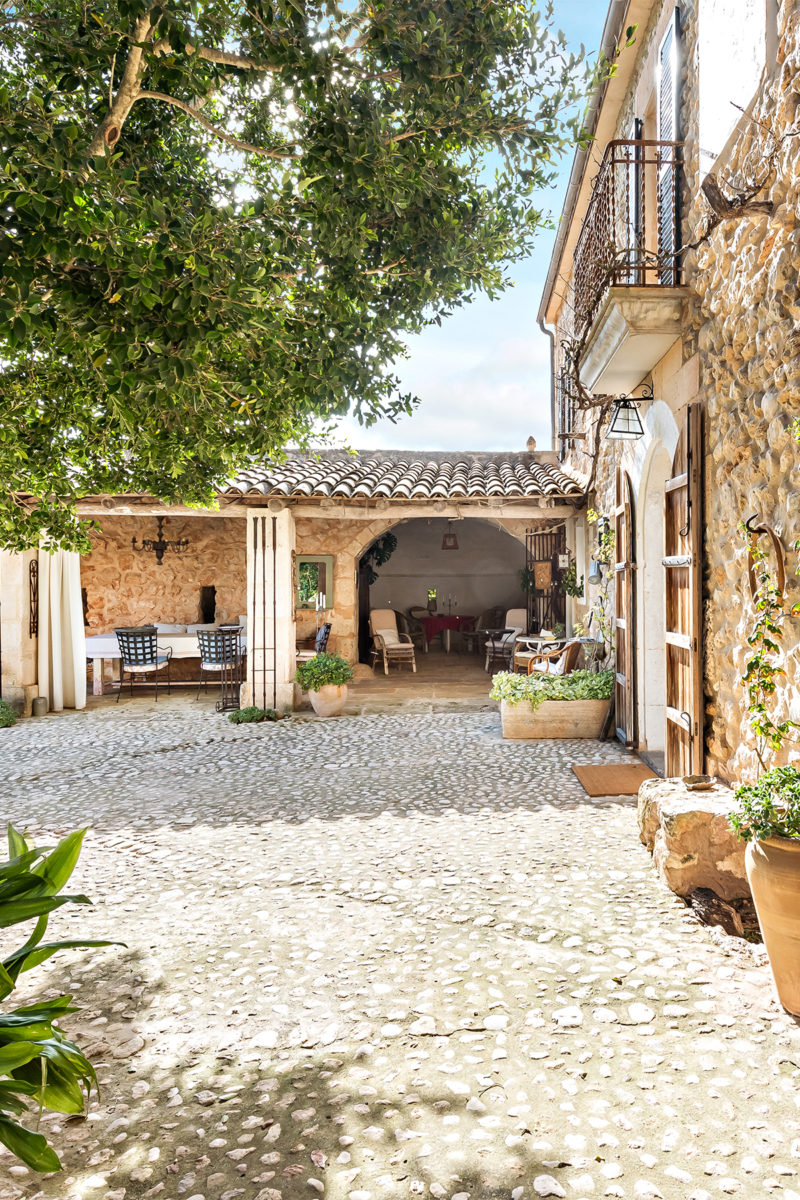 Depending on the condition of the home you buy, you may need to undertake renovation or construction work especially if its an older property. In the town, much of the real estate here is reflective of its past. Many historic townhouses and former palaces have been carefully restored and renovated to their former glory but opportunities in need of refurbishment still come to the market from time to time. It's important to employ the right building company with thorough knowledge of the often complicated rules and restrictions of renovation, as older properties are subject to strict regulatory boundaries.
Building plots of land for sale in Artà allow the construction of a new home. In the countryside, new properties are required to fit with Artà's traditional style. Stone and other natural materials are likely to feature heavily within the construction with a design to echo the older fincas in the area. For the more modern 'white box' style homes, these tend to work best on the coastal areas here where more contemporary properties can be found.
As with everywhere on the island, building regulations are strict and differ depending on the municipality. It's sensible to obtain recommendations from previous clients and also to have patience for the more complicated projects.
Home and Decor in Artà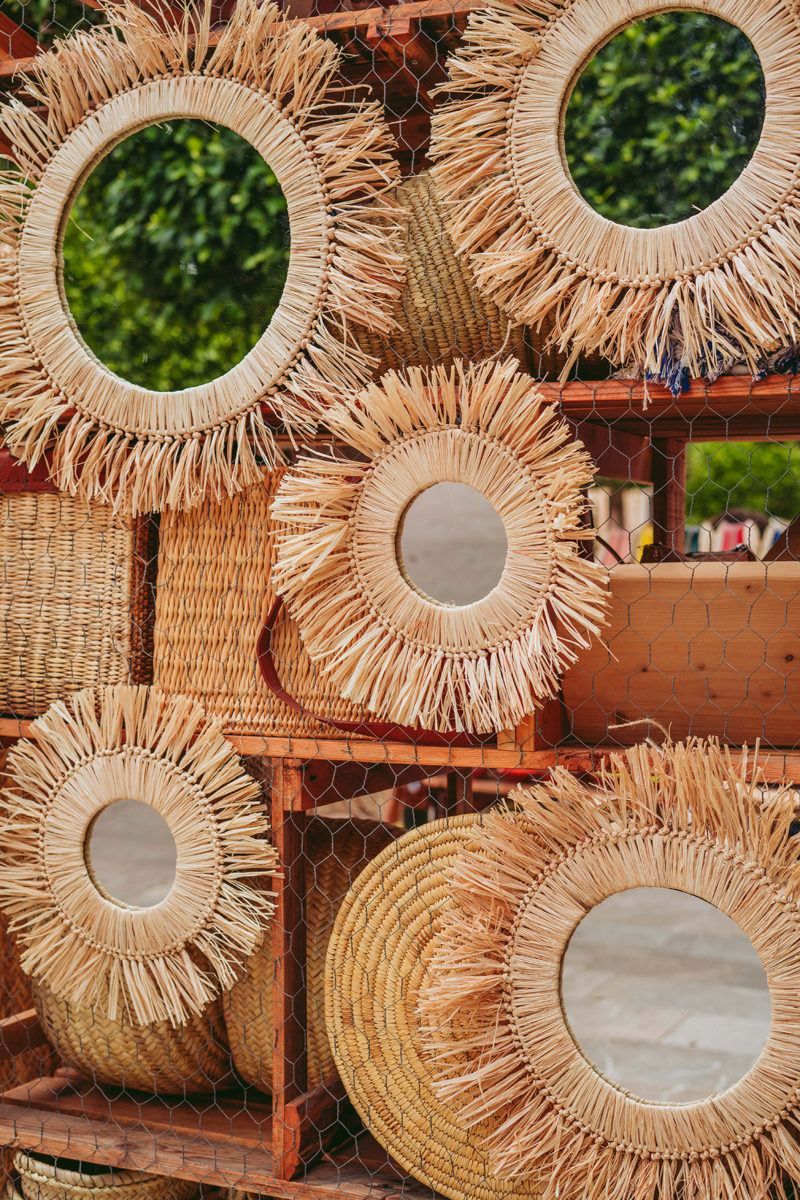 Many of the properties in Artà are older and respect original features, which many property owners adore as a basis to decorate their home. There are many skilled craftsmen, designers and interior shops in the area with more choice beyond places like Manacor and around Palma.
Vanity Design offers many services incorporating furniture and furnishings from national and international brands, bespoke quality wooden furniture, interior architecture and design and a full lighting and design service. Sa Dutxeta is great for bathrooms, kitchens, tiles and materials, Fustería Lliteras i Resina offers a woodworking service and Click Parquet in Avinguda de Costa i Lobera designs and installs flooring. Slightly further afield, Unicorn Design in Manacor is a vibrant, colourful store with furnishings from all over the world.
For striking statements of contemporary art to reflect your personality, Galería Frank Krüger, Galería Joan Peix and Pepnot Galería offer many sources of inspiration.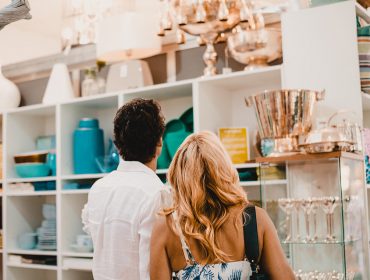 Based on years of local knowledge and first-hand experience, find out the the best furniture stores to visit in Mallorca, chosen by editor Helen Cummins.
Accessible Schools in Artà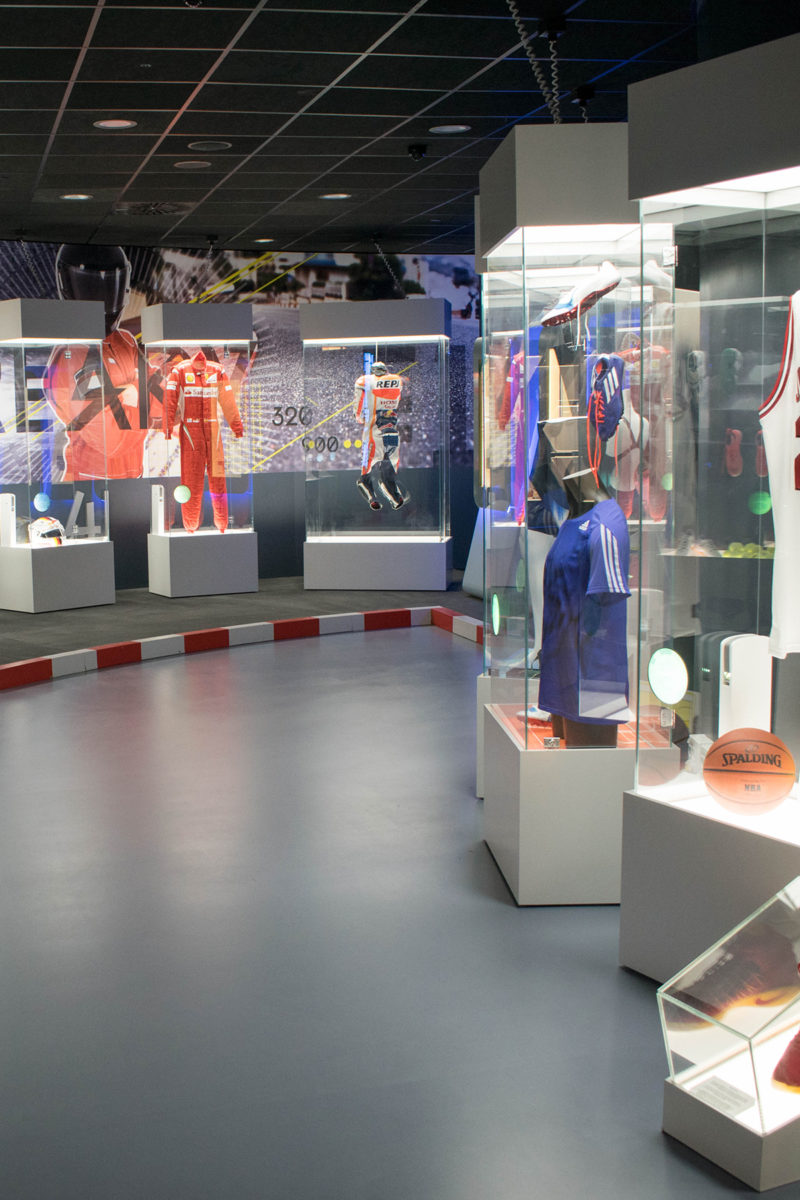 As a significant town with a thriving community, there are a number of infant, primary and secondary schools in Artà such as CEIP Na Caragol (infant and primary), IES Llorenç squall Garcies i Font (secondary) and Colegi Sant Salvador (secondary). It's important to bear in mind that lessons are mainly taught in Catalan (the Mallorquin dialect), as well as some Spanish, English and German, but to a lesser extent.
Mallorca International School in Sa Pobla is a 40-minute drive, and educates children from 3 right up to 18 years old. The school follows the British National Curriculum and has been recognised and accredited by both British and Spanish authorities. Upon graduating, students will have access to the top universities worldwide. For talented tennis athletes, The Rafa Nadal International School in Manacor, is a 25-minute drive, which offers students the chance to excel in both their sport and education. Otherwise, plenty of International Schools can be found within a 60-minute drive, in and around the capital city of Palma.
Setting up a business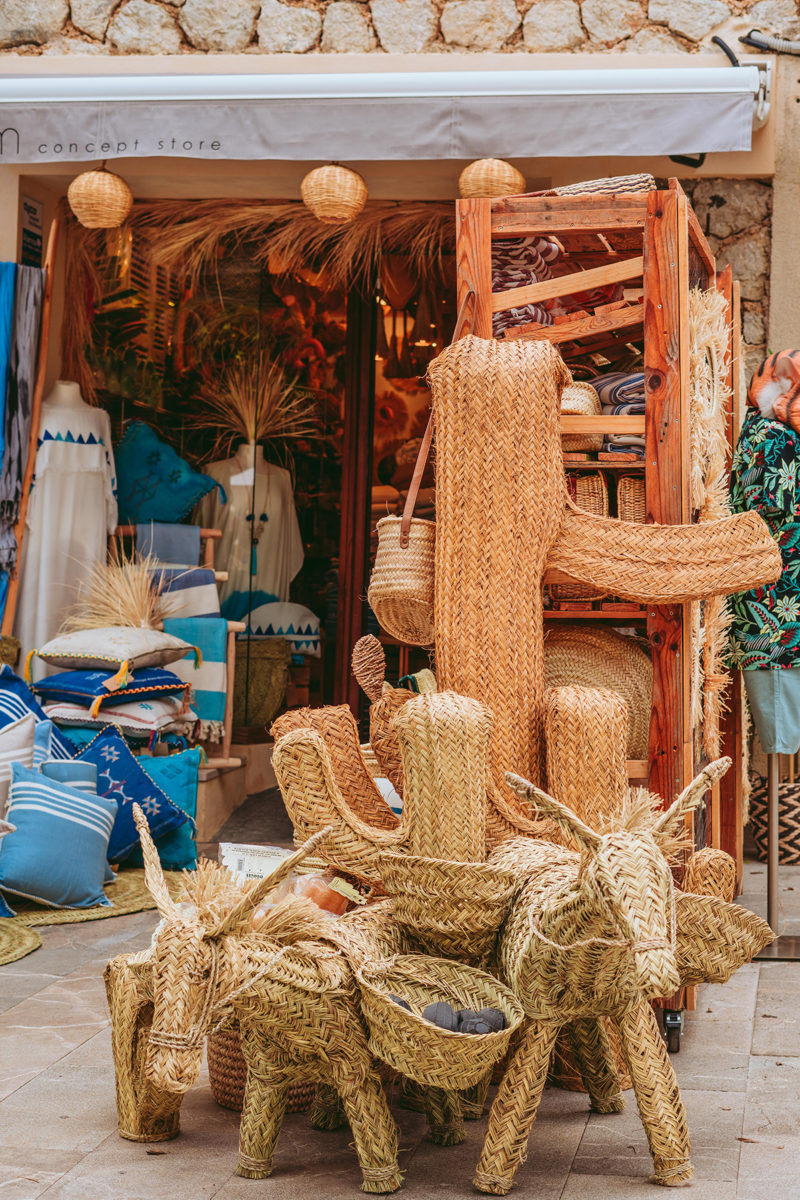 There are numerous opportunities when it comes to setting up a business in Artà because it doesn't rely heavily on tourism. It's a living, working town, open all year round with just shy of 8,000 full-time residents. There is always room for a new bar, café, restaurant, shop, healthcare, wellbeing, sports, beauty or business services to serve the town and its surroundings. The 'slow and sustainable' movement is growing here, benefitting local suppliers and rural businesses.
Artà's established art community attracts talented artists, artisans, photographers and designers of all kinds to set up their own gallery, craft shop or studio. The local weekly markets in the towns all over the island also offer great opportunities to showcase and sell work, with markets being held seven days a week.
Working from home is becoming increasingly popular with some choosing to relocate and commute to and from the island for the wonderful work/life balance it can afford for their family. For national and international business trips, the airport is only an hour away. No matter how high pressure the job, coming home to the beautiful natural oasis of the Llevant is certainly welcomed.
Getting Around in Artà
Parking areas
Artà benefits from several public car parks, which are located around the town.
Taxis
There are also numerous taxi services located around the town, with a ride to the airport costing around 77€, possibly rising to around 90€ at weekends.
Buses
bus routes connect Artà to many places including Palma (75 mins), Alcudia (40 mins) and Manacor (25 mins) where the nearest hospital is located and run regular services.
Recommended Businesses in Artà
Living in Artà and loving it for its true sense of character means getting to know its local businesses. Through visiting a few of these lovely enterprises below, you'll start to build a bigger picture of what it's like living in the village and get a sense of what the local community offers.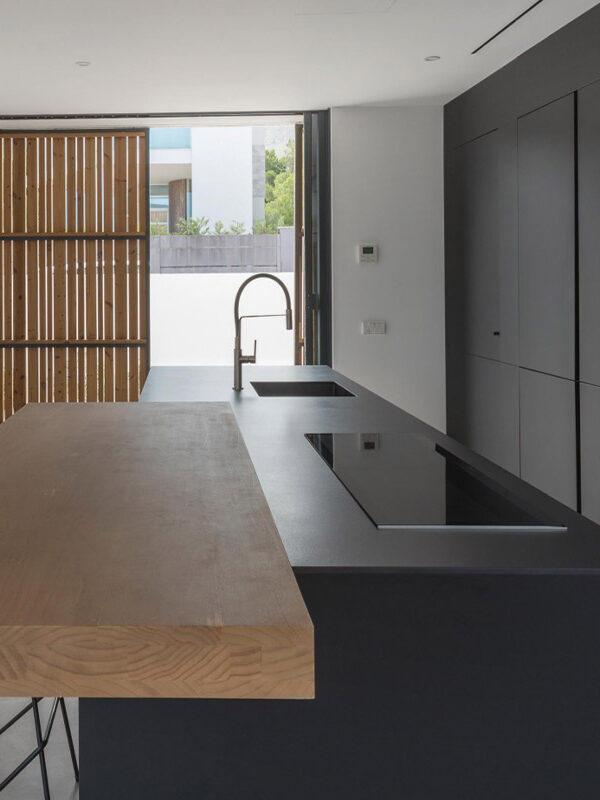 Specialists in innovative surfaces for architecture and design, Cosentino, explains how choosing the right countertop can help keep your home flawless while minimising your carbon footprint.
Read More →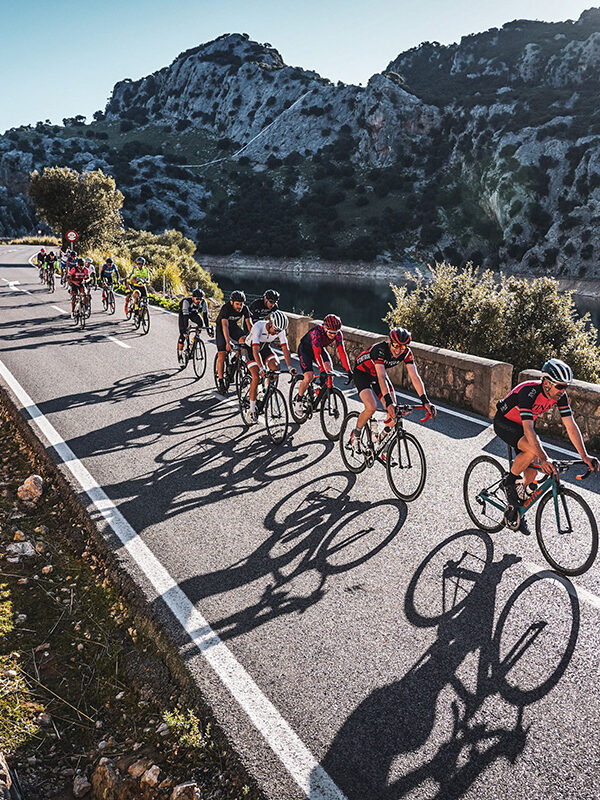 Every year 8,000 cyclist arrive on the island to test themselves to the limits in one of Europe's largest amateur races. Meet the man who started it all.
Read More →
The Last Word
Living in Artà offers an abundance of opportunities, through its rich cultural heritage, deeply rooted traditions, vast array of amenities, magnetising natural landscape and spectacular coastline with beaches of unparalleled natural beauty.
It's a great location for all stages of life and perfect for families, with nature's playground right on the doorstep, a wonderful place for treasured memories to be made in. Quite simply, it offers the best of everything for an unrivalled quality of life, on this beautiful, beguiling island.