Alcúdia is one of the prettiest towns on the island. It's referred to by the locals as 'the old town' to differentiate it from modern suburbs that include nearby Port d'Alcúdia.
Alcúdia sits alongside the Roman ruins of Pollentia, once the capital of Mallorca because of its important geographical position for sea routes. It's based at the bottom of a peninsula which separates the Bays of Alcúdia and Pollensa. When you walk through the main gate into the walled, medieval town itself, a kind of magic seems to happen. Most buildings inside the walls have been lovingly maintained and restored.
Residents living in Alcúdia enjoy taking a leisurely stroll along the narrow pedestrianised streets amongst other things. Around each corner, you can find a fresh architectural surprise, a square buzzing with cafes and rows of sandstone houses with traditional green shutters.
Property in Alcúdia includes a portfolio of gorgeous Mallorcan townhouses, villas and apartments. In the old town the Neo-Gothic style of the Sant Jaume church is seen reflected in the buildings that surround it, where sandstone and intricate details continue down its cobbled streets. On Sundays and Tuesdays, the open market spreads through much of the town attracting locals and tourists alike. It's full of stalls laden with fresh local produce and souvenirs.
In the evening, the town is lit by warm lamplight. This gives the colourful buildings a soft, pleasing glow. Alcúdia is a town in which you could sit outside for hours on a balmy evening at one of its many bars and cafes and watch the world go by. If you're looking for a place to live that's friendly and laid-back and where your commute is likely to be seconds, then this jewel of the north hits all the right spots.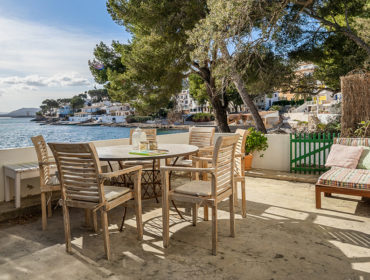 Apart from its beauty, what puts property in Alcúdia ahead of the pack is its strategic position. Here you'll find breathtaking views, calm warm waters and countryside to die for.
Good to know about Alcúdia
Local language
Most locals speak Mallorcan, a dialect of Catalan. It has slightly different variants in most of the island's villages and Alcúdia is no exception. Castellano, the official term for Spanish, is the other recognised language. There's a small expat community so you'll also hear a lot of English and German.
Main Industry / Commerce
Alcúdia relies on tourism for its economic base. It's close to long stretches of white sands and the beach clubs of Playa de Muro. It prides itself as the northern hub for the island's tourists.
International Schools
There aren't any you can walk to. However, Mallorca International school is just over a ten-minute drive away down the motorway towards Palma. The school which caters to 3-18 year olds opened its gates in 2016 and teaches the British national curriculum.
Distance
40-minute drive from the airport
45-minute drive to Palma
2-minute drive to Port d'Alcúdia
20-minute drive Inca Hospital (HSJD)
Transport
Bus: A32 express bus to airport
L351 to Inca and Palma (and Port d'Alcúdia and Playa de Muro in the other direction)
Parking: It's free and plentiful in the many car parks that surround the old town. From there it's a very short walk into the town itself. There's very limited residents' parking inside the town walls but it's always possible to 'drop off.'
Taxi: There's a rank right next to the tourist office. It is not possible to book taxis in advance for short local journeys.
Step up to Alcúdia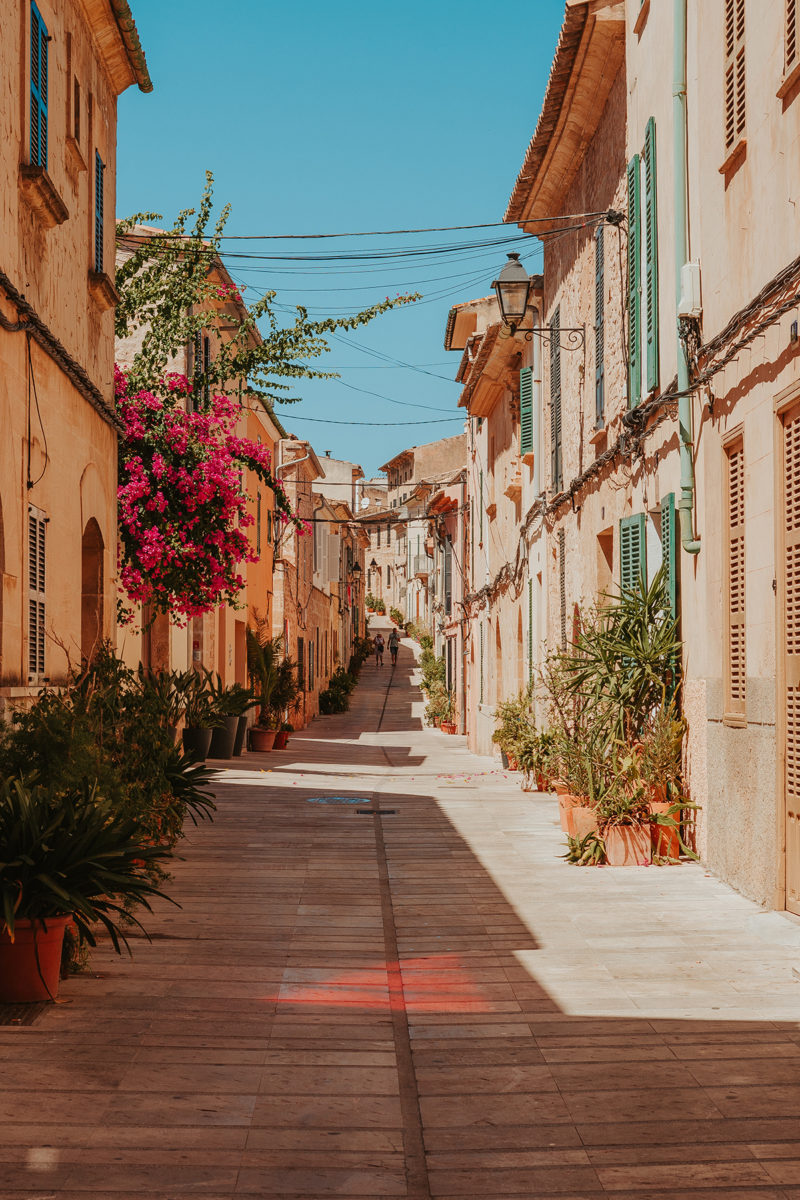 It won't take long in Alcúdia to quickly get caught up in the magic of the old town. Views up the pretty, winding streets such as Carrer de la Roca must be some of the most photographed on the island. Residents living in Alcúdia are blessed with its position near the sea and mountains, all sorts of magical outdoor activities are right on your doorstep and here's how to get tempted by them.
The way to start is to climb the steps to the top of the town's wall. The walkway there surrounds most of Alcúdia and gives perspective to the town's strategic location.
From here there's a view of the Bay of Pollensa where colourful sails are a reminder that it's home to the best kite surfing conditions in Mallorca. If you get the timing right you can enjoy the orange sunsets over Puerto Pollensa and Cap de Formentor. The view to the north takes in the peninsula with its lovely little beaches like Sant Joan and San Pere, both popular with the locals. The peninsula is home to some real gems from small, sandy coves like Playa Coll Baix to challenging hikes and cycle rides up to Mirador La Victoria. It also has a small marina called Bonaire that's ideal for those looking for a quiet home to anchor their yacht.
Alcúdia in photos
fg_lazyload
Alcúdia streets
Alcúdia streets
Alcúdia streets
La Victoria
Església de Sant Jaume d'Alcúdia
Osteria El Patio Restaurant
Església de Sant Jaume d'Alcúdia
La Victoria
Alcúdia streets
La Victoria
Alcúdia streets
Puerto Alcúdia
Experience Alcúdia
Alcúdia has a very strong and very friendly local community. As an expat you'll quickly feel part of the family and enjoy a sense of belonging. The old town is a great place to be based because it's close to all the action going on around the busier parts in the north of the island.
That means it's possible to take advantage of some of the summer's star attractions like Ponderosa Beach restaurant in lively Playa de Muro but head back to the relative calm of the old town later. If you enjoy an outdoor and laid back life then you'd be hard pressed to find anywhere better than Alcúdia to fit the bill.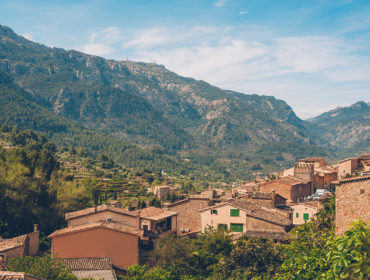 Did your favourite town in Mallorca make the list? Check out Helen Cummins' selection of the prettiest towns on the beautiful island of Mallorca.
Events in Alcúdia
The Fiestas of Sant Jaume
The clue is the word 'fiestas.' In late July, there are concerts, art exhibitions, dances and celebrations to enjoy and participate in. These are a lead-up to July 25th which is the day of Sant Jaume, the patron Saint of Alcúdia.
Summer Evening Concerts at the Can Torró Library
Alcúdia's library is set in a beautiful building right in the middle of the old town. It's well stocked, quiet and there's free Wi-Fi. In August it hosts outdoor concerts in the intimate and exclusive setting of the Can Torró and Can Domènech Library courtyard. Some are organised by the Mallorca Summer Academy and feature guest conductors like Andrew Marriner, a principal of the London Symphony Orchestra.
Fiestas of Sant Antoni Abat
There are lots of traditional festivals throughout the year but this is the one not to miss. It's the celebration of the festival of Sant Antoni Abat, patron saint of animals. In mid-January, people dressed as devils leave the Town Hall and prowl the streets. In the evening the town's streets are ablaze with bonfires which residents use to cook on. It's all a bit surreal and a health & safety minefield, but there's a lovely and unique sense of community.
Ironman 70.3
This year's Alcúdia-Mallorca triathlon is now scheduled to take place on October 31. The competition starts in Port d'Alcudia but it's possible to cheer friends on as they run past the old town walls which form part of the route.
Restaurants in Alcúdia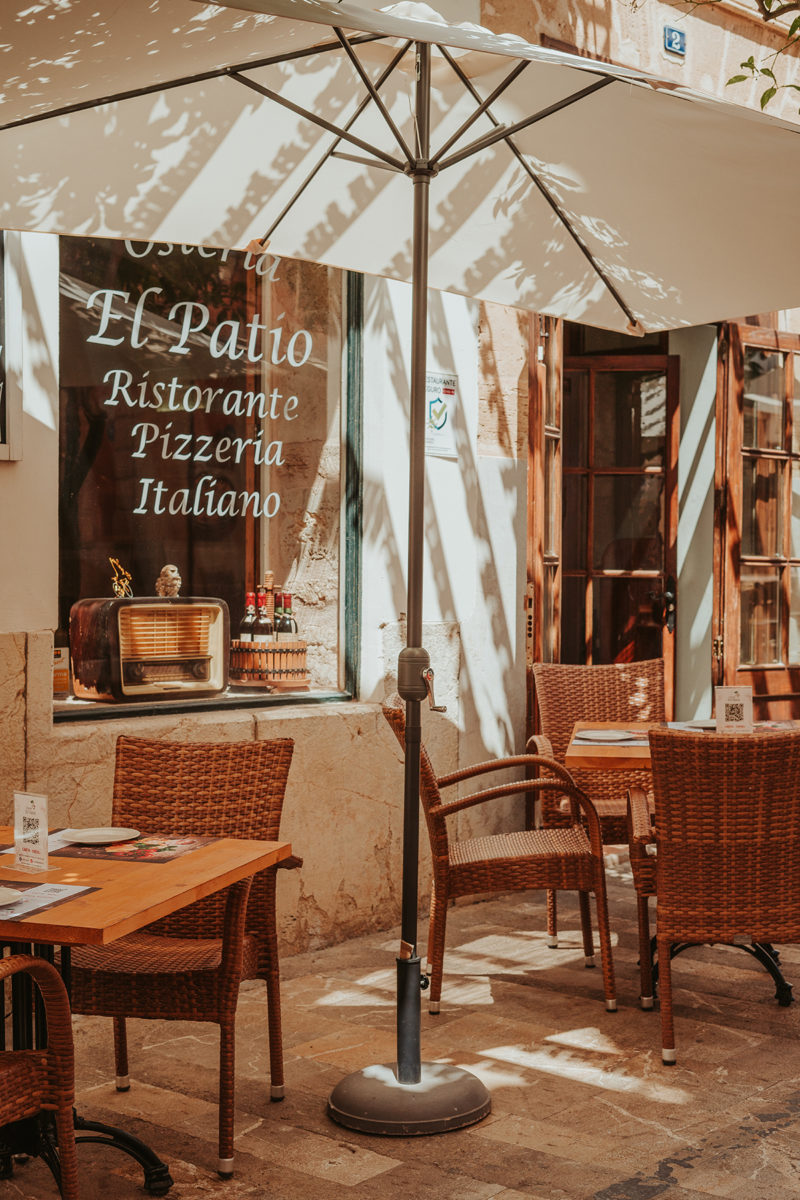 Even though Alcúdia's a small town, diners are spoiled for choice. There's a range of great places to eat for every taste and budget. Being close to Port d'Alcúdia means there's always a plentiful supply of freshly caught fish and seafood.
A favourite eatery with the locals is Can Polit. It's tucked away on the small square behind the town hall. There are lots of freshly made tapas to choose from here and the service is consistently great.
The oldest restaurant in town is Ca'n Costa and it feels little has changed at this grand old house since it was built in 1594. It serves very authentic Mallorcan food with classics such as roast suckling pig and suquet, a rich fish casserole.
Osteria el Patio has developed a popular following since it opened five years ago. Its Italian staff serve authentic Italian food using the finest ingredients. There's a real 'brasserie buzz' about the place and a lovely outdoor courtyard at the rear. You get the sense that the staff really care and that shines through in the high level of service.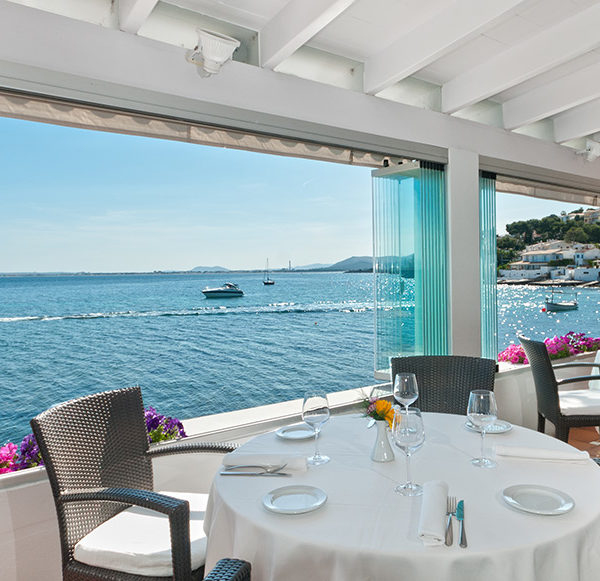 With its dreamy setting between Alcúdia and Pollença bays, La Terraza restaurant is a firm favourite with locals and visitors alike.
Read More →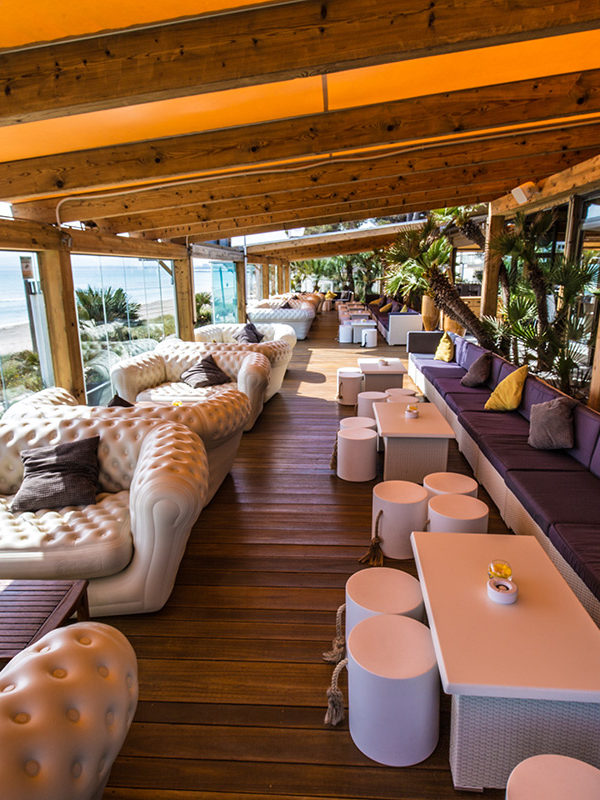 The Royal Beach story is a compelling one; rebuilt after an epic storm, it has now entered a new chapter – with the help of Michelin chef Andreu Genestra.
Read More →
Nightlife in Alcúdia
One thing you won't find in Alcúdia are any nightclubs. For these, you'll need to head to neighbouring Port d'Alcúdia, a short taxi ride away. However, the old town does have a real buzz to it in the evening. In the summer months, it's full of people enjoying outdoor eating and drinking.
Restaurants and bars tend to keep to northern European time rather than the late night and early morning hours of Barcelona or Madrid. That said there are a few bars just outside the walls that stay open into the early hours. Bar Maya is one of these. It's very popular with locals and residents alike. The birds begin to sing when Xisco closes up after a long summer's night.
Hotels in Alcúdia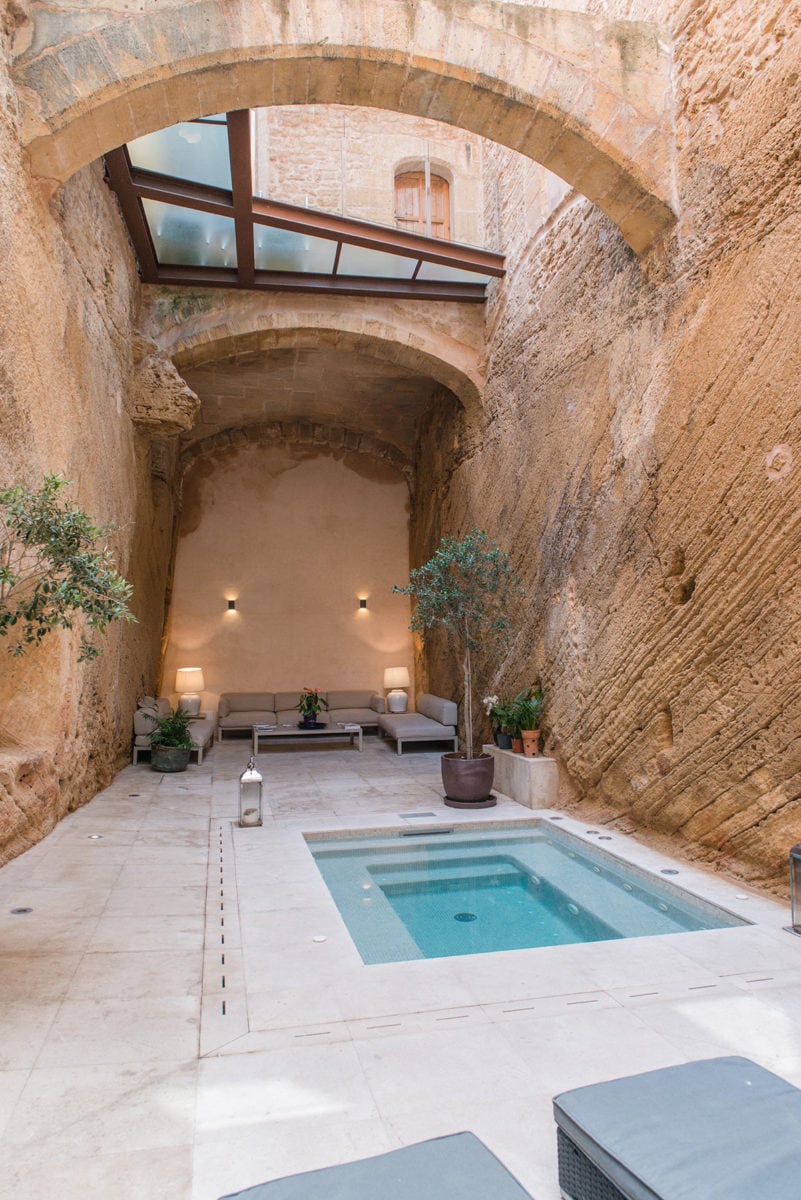 Because of its smallish size and because it's such a pretty place, Alcúdia has seen a raft of classy, boutique hotels spring up over the past few years. Some of these have achieved incredible success and are rated among the best hotels in Spain, let alone Mallorca. They offer intimacy, a  personal service and have raised the game of the whole town which has inevitably translated into making property more sought after.
FORUM BOUTIQUE HOTEL & SPA
When it comes to location and style, this hotel can't be beaten. It's one of the town's newest arrivals and a virtual oasis right on the main square. Think smart, chic with uber attention to detail. There's a chill-out terrace along with a well-equipped spa to relax in that's also open to non-residents. It also has a small, private terrace at the front that serves drinks to guests.
CAN MOSTATXINS HOTEL
Can Mostatxins is a small chic hotel right up there too. Until fairly recently, the building was a total wreck but has been painstakingly restored and turned into something very special. It has a huge, peaceful, outdoor chill-out area sunk into the bedrock. There's also a big spa pool where you can relax and watch the stars at night. The original hotel now has a sister building next door which houses the breakfast room and has its own spa pool.
Finding a home in Alcúdia
The old town offers a range of charming, authentic townhouses with lots of original features. Some will be in need of restoration. Once renovated, these are easy to rent out as holiday-lets with the right tourist licence.
If you're in need of building materials, Duran Mallorca in Polígono Ca Na Lloreta has a great showroom full to the brim with construction, plumbing, electrical and hardware products – ideal for a renovation project. It is widely known within the community that the local council strives to protect the historic look of the town. This means that most renovation work will need approval which can be time-consuming. Therefore, it pays to hire a local architect to get you through the hoops.
Alcúdia also sits on a Roman site. If work requires digging down, this can bring added complications. Archeologists from Palma may need to sign the work off and all this can push completion further into the future. However, it is still possible to get permission to install a pool. This is something other neighbouring towns have put a stop to.
When it comes to agents, head to Port d'Alcúdia. This is where you'll find the international big guns. If language is an issue, they could be your best place to start when looking for your dream home.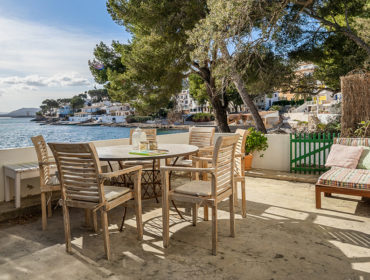 Apart from its beauty, what puts property in Alcúdia ahead of the pack is its strategic position. Here you'll find breathtaking views, calm warm waters and countryside to die for.
Business & work in Alcúdia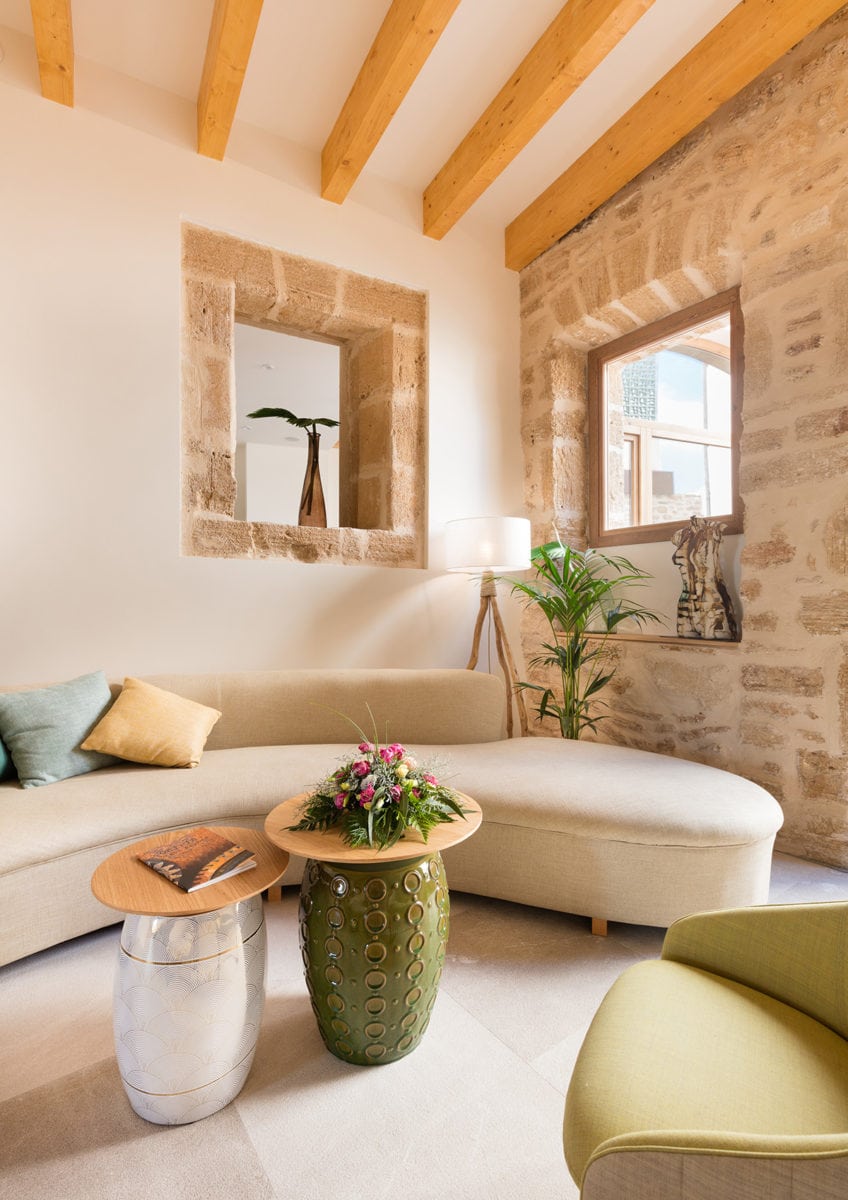 Most of the work and businesses in Alcúdia are tourism and hospitality related. Much of all this is seasonal. You will find a small expat community that works remotely in a diverse range of other fields.
Cycling here is like skiing is to the Alps. Many of the neighbouring beach hotels open much earlier in the year than elsewhere on the island. This is to cater for the influx of cyclists who come to enjoy and train here choosing to base themselves in the north.
Bear in mind that the old town is something of an oasis. That's because it's surrounded by bigger, brasher seaside resorts that cater for the masses. There's a big local infrastructure that backs all this up from mega laundries to coffee manufacturers.
It's also not beyond the realms of possibility to commute from Alcúdia to Palma for work. The 45-minute drive is a drop in the ocean compared to the lengthy journeys many people face elsewhere in Europe in order to get to work.
People: Locals & celebrities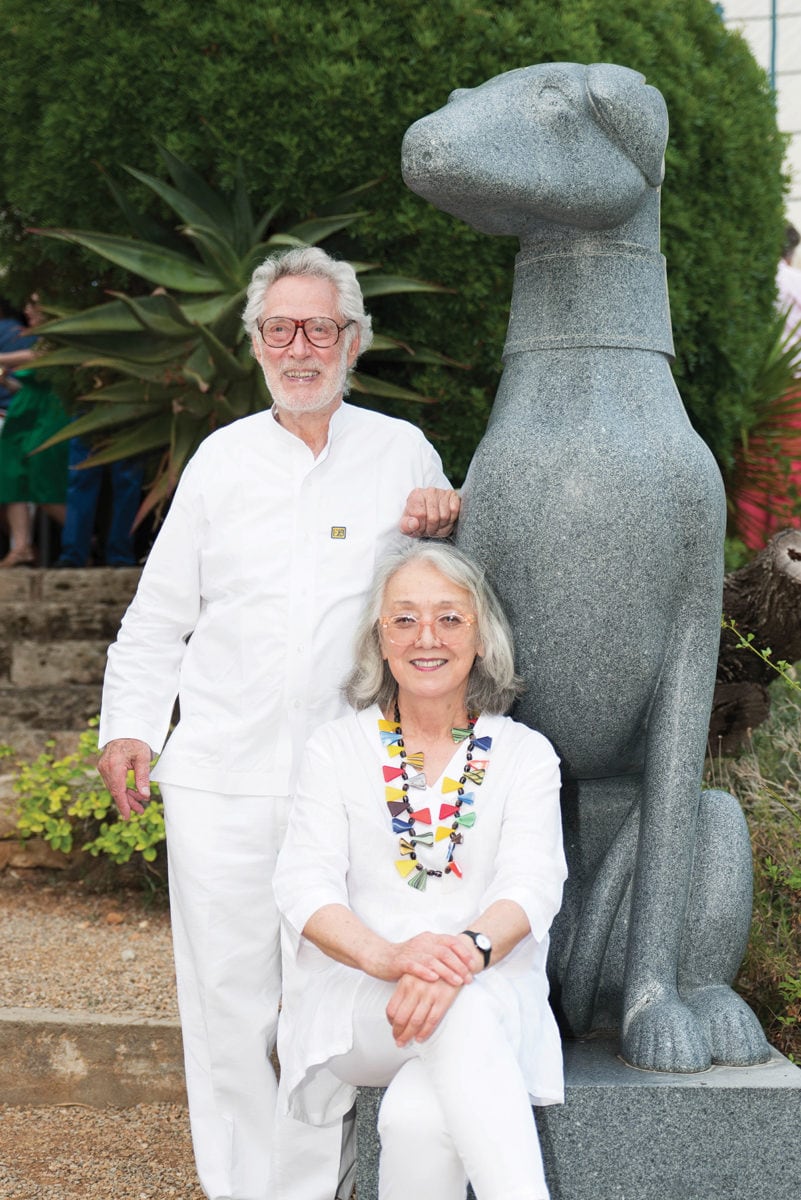 The arrival of more big international estate agents in nearby Port d'Alcúdia is evidence that there's a growing market in the area. These agents have chosen to base themselves there because there's a bigger footfall and cheaper office space.
Alcúdia old town has a close local community but it is certainly not closed. There are many expats from the UK, Germany and Italy who have become very much part of the local scene. There's an eclectic mix of cultures living side by side in the old town with many, like artists Yannick and Ben Jakober, bringing diversity and colour to the community.
Celebrities in search of discretion have chosen to take on property in the quieter, surrounding suburbs such Alcanada and Mal Pas.
Last Word
Alcúdia has seen its fortunes change for the better over the past twenty years or so. The local council has invested its energy in turning the town into a tourist attraction that visitors will enjoy. It does mean that it's very quiet out of season but that can be something of a relief.
The old town has a 'villagey' feel but is surrounded by bigger, noisier neighbours such as Port d'Alcudia and Playa de Muro. It also has some of the island's most beautiful countryside and beaches right on its doorstep. This makes it a great choice for those looking for a quieter life but one which embraces the great outdoors.