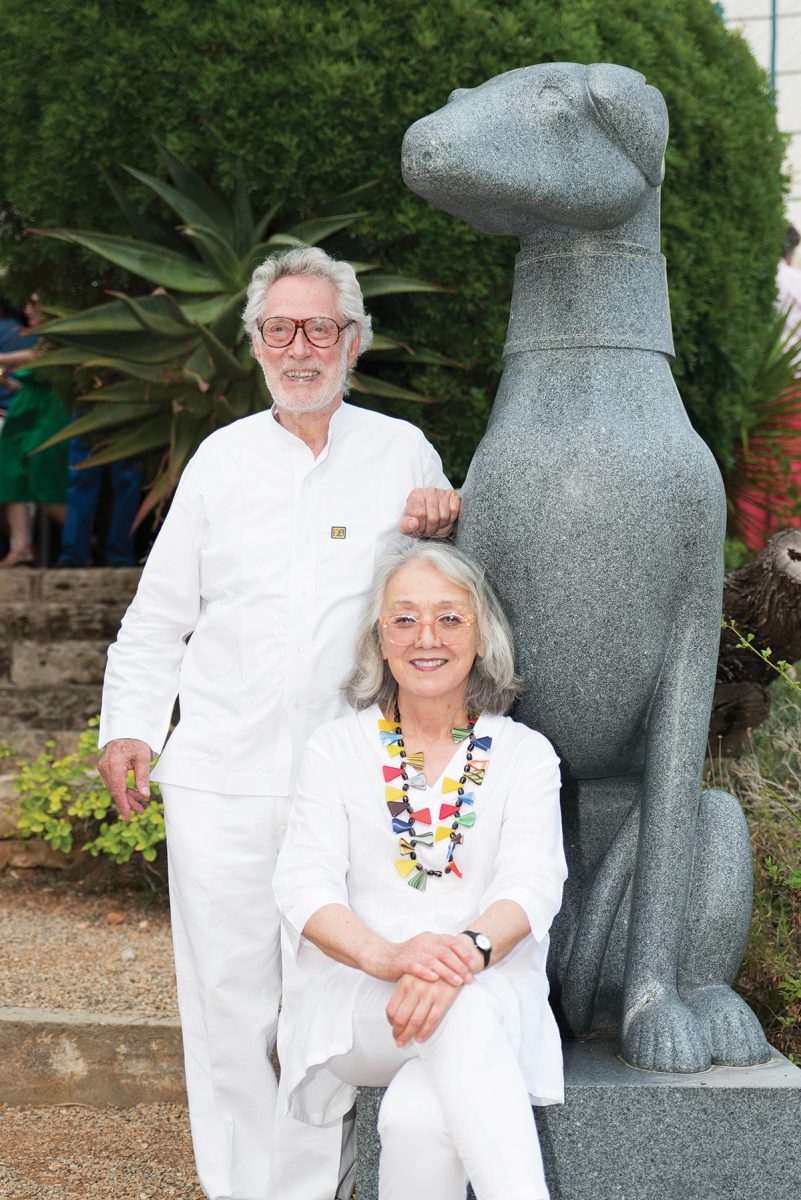 A wonderful garden featuring more than 100 varieties of old English roses welcomes you as you arrive at the museum. It has been based on a "Hortus Conclusus" or medieval garden. Inside the museum you can visit some stunning collections of contemporary art, the SoKraTES space – which focuses on the relationship between space and time, a park featuring stone sculptures of animals, and the 'Nins' collection comprising more than 150 portraits of children dating from the 16th to 19th centuries and from different countries (including Italy, France, Holland, Spain and Germany).
Most of the portraits are of royalty and the aristocracy, members of the European courts which made up a complex web of political allegiances and families; they are children who were destined, through commitment and marriage, to guarantee the survival of the main royal and noble dynasties in Europe at the time. Part of the collection has been declared a National Heritage.
How did you come to live in Mallorca?
Yannick: I first came to Mallorca in 1963 with my husband Domenico Gnoli, an Italian artist, and we lived in Deià until 1967 and then in S'Estaca before moving to New York, where my husband died when he was just 36.
Ben: 'Cherchez la femme'. I had been a friend of Domenico's since I was 18. I came to visit them and decided to look for a house in 1968. Unfortunately, Domenico died in 1970 and Yannick went to India to reflect on what had happened. Afterwards we met again and we went to Nigeria together to make a film – and here we are 40 years later.
What are the Foundation's main objectives?
Yannick & Ben: The Foundation's main objectives are the conservation and restoration of national heritage works of art. We have been working on the paperwork necessary to protect and register this kind of art; it is all a matter of negotiation, which I feel will become easier now. And secondly, education. Last year we had more than 2,500 visitors. We welcome children from the age of 2 or 3 up to 18-year-olds and we run educational programmes and workshops for every age group. The idea is to awaken in them an interest in art, which is more fun and more to do with having direct contact with the artwork.
Your Foundation is run solely on private capital.
Y&B: Yes, that's right. We do not get any funding from the state or from the local government. The Foundation was founded in 1993 as a completely independent organization. It is funded exclusively by private donations. Some of our artwork, and especially the 'Nins' collection, travels to exhibitions all over the world – the States, Brazil, Moscow etc, and more recently Turkey. Several private entities support the Foundation, such as La Caixa or Sa Nostra who provide us with monitors and have recently joined the board of the Ariane de Rothschild Foundation.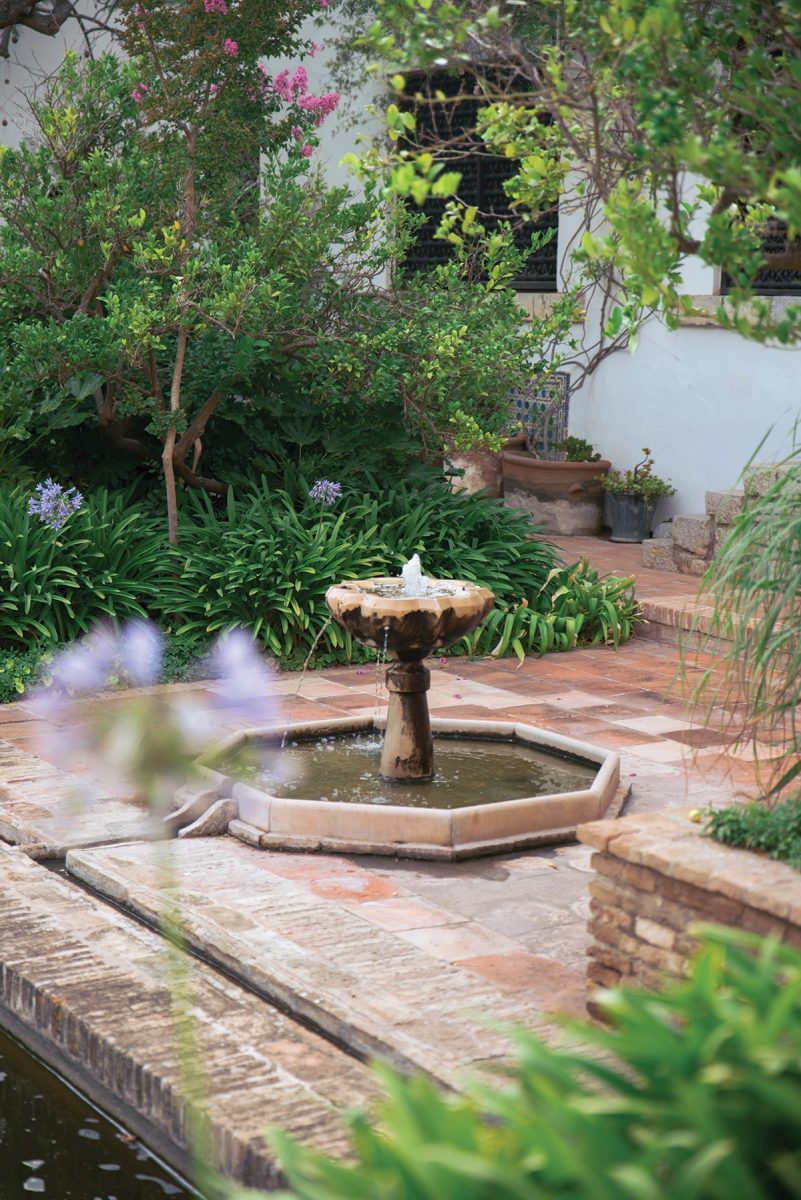 Does it work better than a public centre?
Y: We economize. This island boasts a significant artistic heritage, but most people are not aware of it and instead travel to bigger cities to see great works of art.
B: Yes, people travel to capital cities to see art even though in lots of cases they have never visited the Fundació Miró, Miquel Barceló's work in the Cathedral or the wonderful Diocesan Museum. This is one of the reasons why we run our educational programmes.
Why a collection dedicated to children?
Y: It started off as a private collection because I also painted children. I like the identity and form of children. A long time ago I was asked to do a retrospective of my work, but I did not think I was old enough yet to do it, so I thought about exhibiting my work in a different way. I named the exhibition 'Nins' and presented it at the La Misericordia in Palma. It was very successful; lots of people came to see it, and then came back with their children or their parents. Everyone is interested in childhood. The collection also came about in reaction to us losing our daughter in an accident when she was 18. The first painting was The Girl with Cherries, 'Niña con Cerezas' by Joan Mestre i Bosch and then I just kept adding to it over time.
This collection could be based anywhere in the world, why have you chosen to keep it in Mallorca?
Y&B: We liked the idea of keeping it in a privileged place, and not in a capital city, somewhere where people can appreciate natural beauty and art at the same time. In 1978 we discovered this house, which at the time belonged to an Egyptian architect, Hassan Fathy. It is a true architectural treasure; the place is beautiful and the building now houses the main part of the Foundation.
How is it possible for you to create art together without one of you dominating the other and without distorting the common message?
Y: We had very different careers, I was into painting and Ben was into sculpture but we started working together in 1992 after being encouraged by Achille Bonito Oliva, an art critic who organized the Venice Biennale in 1993. He asked us to produce a work on the condition that we did it together, as he said he could see that there was a dialogue going on between our works. We later presented an exhibition at the Pelaires gallery which was called Chthonian/ Apollonian and then continued from there.
You have been honoured some prestigious awards…
Y&B: We have been honoured with the gold medal of Alcúdia and recently Her Royal Highness the Queen of Spain presented us with a very important award: the Europa Nostra de Patrimonio.
Tell me about your last exhibition "HO VEUS", at the Claustro de Santo Domingo in Pollensa.
B: It is based on the fact of physically seeing and knowing how to look at art. It is all about perception. It was inspired by Ishihara's color tests but that is no more than an excuse. It strives to compare the spectator´s lack of 'vision' to an ocular defect. The act of seeing, looking at and appreciating art is subjective and free from judgement.
It is made up of 11 circular works of 200cm in diameter which are presented in the chapels of the cloisters in the form of Tondos, Monstrances or Ostensoriums and is completed by a circular convex mirror on top of the altar which reflects all of the church and the eye of the Almighty. It is complemented by special lighting and splendid music which was composed specially by Rebecca Horn's adopted son.
Despite the current economic crisis the prices of art at auction continue to rise and to find clients.
Y&B: That concept is very different to our own. However it is a comfort at the moment and art is also a great help. Ben is currently writing his autobiography, which sounds very interesting; he says it is very brash and indiscreet. Yannick, on the other hand, loves cooking and is writing a culinary autobiography. The book will portray the development of taste and its evolution through time. She believes cooking is another form of alchemy.
Address details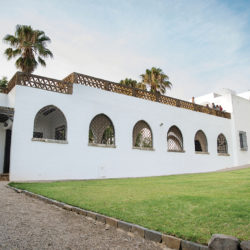 Fundación Yannick y Ben Jakober
Finca Sa Bassa Blanca, Apartado 10, Alcúdia