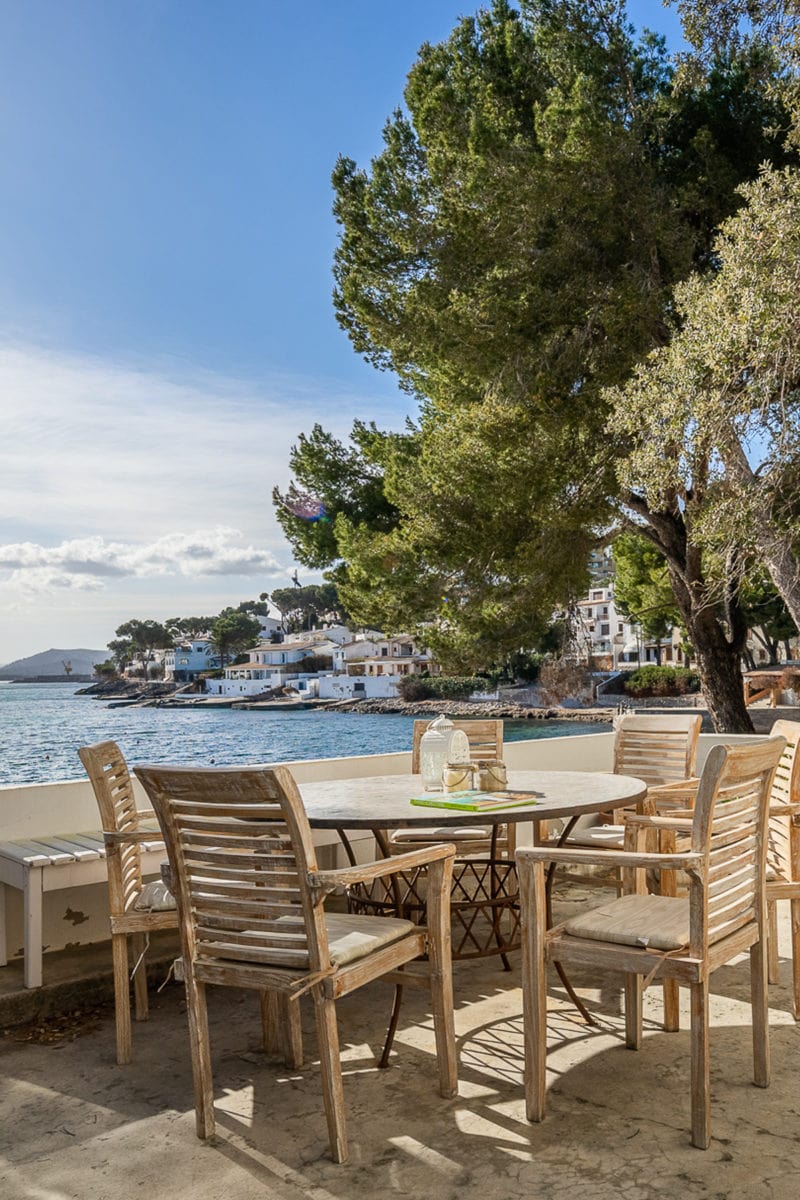 Once a sleepy, little medieval walled town, Alcúdia woke-up to a property boom several years ago and has been flourishing ever since. The town has benefitted from a forward thinking town council with local officials investing heavily in Alcúdia's modernisation, yet at the same time doing so with a sensitivity. In turn, this has kept the town's original aesthetic beauty.
The attention to detail in Alcúdia has translated into a place that's spotlessly clean, well-maintained, and beautifully lit at night. It should therefore come as no surprise then that Alcúdia is one of the fifteen towns officially added this year to the list of most beautiful villages in Spain by the association 'Los Pueblos más Bonitos de España'.
The seaside suburbs which surround the old town offer properties right on the waterfront. This is where the mountains quite literally meet the sea. Here you'll find breathtaking views, calm warm waters and countryside to die for.
Within the walls of the old town itself, there are quite stringent rules about renovation work. This is to ensure that Alcúdia keeps its character. There's a limited choice about what colour you're allowed to paint the outside of your home, for example. All this might sound harsh but after a short stroll around the narrow, pedestrianised streets you'd have to be hard of heart not to be captivated by the magic of this pretty, little town. As difficult or awkward as the rules can be, sometimes they really do make sense.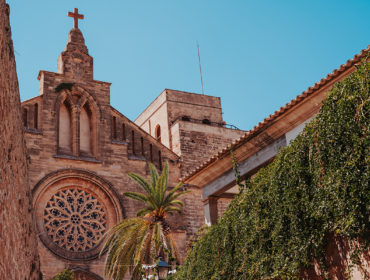 Step inside Alcúdia's medieval walls and you'll find a vibrant place to live with its huge cycling scene and buzzing restaurant life.
Alcúdia has also attracted private investment. It's home to many first-class boutique hotels which have helped to up the area's game, making it an attractive choice to buy property. Apart from its beauty, what puts Alcúdia ahead of the pack is its strategic position. If you want to enjoy an outdoor life that can incorporate everything from kite-surfing to hiking and cycling to swimming, then look no further.
Where to buy a property in Alcúdia
Alcúdia old town
The old walled town is full of townhouses with original features, high ceilings and traditional green shutters. Most are built from warm, coloured sandstone which glows softly by night. There's a small expat community here. People enjoy the benefits of living in a small town with a 'villagey' feel but with all the outdoor attractions close by. The sea is just a ten-minute walk away.
Es Barcarés
This is a tranquil seaside suburb just a few minutes' walk from the old town. There's a small, romantic harbour here overlooking the Bay of Pollensa. Although the coastline is quite rocky, there is a little beach that's popular with the locals. There's a 50/50 mix of big, traditionally built houses and more modern homes. If you're looking for somewhere that's quiet, Es Barcarés has a sea-view and is just a short walk to the town then this would be a great choice.
Mal Pas and Bonaire
Both these upmarket seaside suburbs are within walking distance of the old town but a little further than Es Barcares. In the summer months when it's very hot, the car might be a better option. Mal Pas is full of big traditional finca-style villas as well as lots of stylish, uber-modern new builds. Property prices are at the higher end. Mal Pas has two very pretty little sandy beaches, San Juan and San Pere. Bonaire is where you'll find a small, sleepy, marina ideal for home-owners with yachts.
Alcanada
This is Alcúdia's grandest suburb. First-line properties which look out over the Bay of Alcúdia are amongst the most expensive in the north of Mallorca. Alcanada is also home to a world-class golf course. There's a pretty pathway along the seafront close to the club that's ideal for a jog, evening walk or morning stroll at sunrise. Alcanada also has its own beach. The start of the long stretches of white sands found in Port d'Alcúdia and Playa de Muro is just a short walk away.
Port d'Alcúdia
This is the brasher cousin of Alcúdia old town and its more upmarket suburbs. It's a lively resort, popular with families, and has a huge marina. There are plenty of luxury, penthouse apartments both in the port and along a seafront that stretches down to Playa de Muro. Properties with sea views are within the area's higher end price bracket. There is great nightlife too but that's not the number one attraction. Port d'Alcúdia offers miles of clean, sandy beaches. It also has a big cycling scene in the Spring and Autumn. The port offers direct ferry connections to Barcelona and Menorca.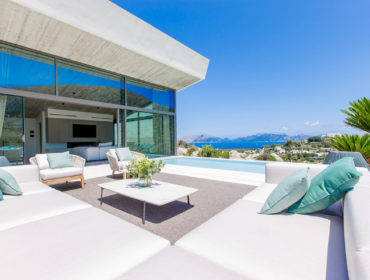 Buy property in Port d'Alcudia, and you are sure to have a blessed lifestyle, with plenty of ways to enjoy the Bay of Alcudia, whether water or land based.
Advantages to buying a property in Alcúdia:
Large variety of villas, penthouses and apartments available with sea views
Spacious townhouses with character and many with pools in the old town
Unlike in some other towns, the council permits the building of swimming pools
Stunning colonial style villas and ultra-modern new builds in the suburbs
A quieter, slower pace of life than many other areas
Some of the most beautiful beaches and countryside on the doorstep
Ideal location for those who enjoy an outdoor life and beautiful beaches
Unbeatable kite-surfing conditions close by
Set off on amazing hikes or cycle rides from your front door
Close-knit and friendly community that welcomes expats
Great choice of bars, cafes and restaurants
Excellent transport links to Palma
Plenty of free parking
Popular with tourists so ideal for holiday lets with the right license
Some things to bear in mind
The old town has very strict local regulations for renovations
Town hall permissions for renovation can take a long time to be granted
Alcudia sits beside Roman ruins and this can hold-up planning permission
Tourist licenses are not readily available but can be transferred from owner to owner
The tourist season means very busy summer months and a very quiet winter
Most restaurants and many shops close over the winter
The area is popular with cyclists which can slow down the traffic
Alcúdia price guide
2 BEDROOM SEASIDE APARTMENT:
€250.000 – €500.000
4-5 BEDROOM FIRST-LINE VILLA:
€3.500.000 to €5.000.000
4 BEDROOM TOWNHOUSE WITH TOURIST LICENCE:
€650.000
(Please bear in mind that prices are subject to change)
Types of property in Alcúdia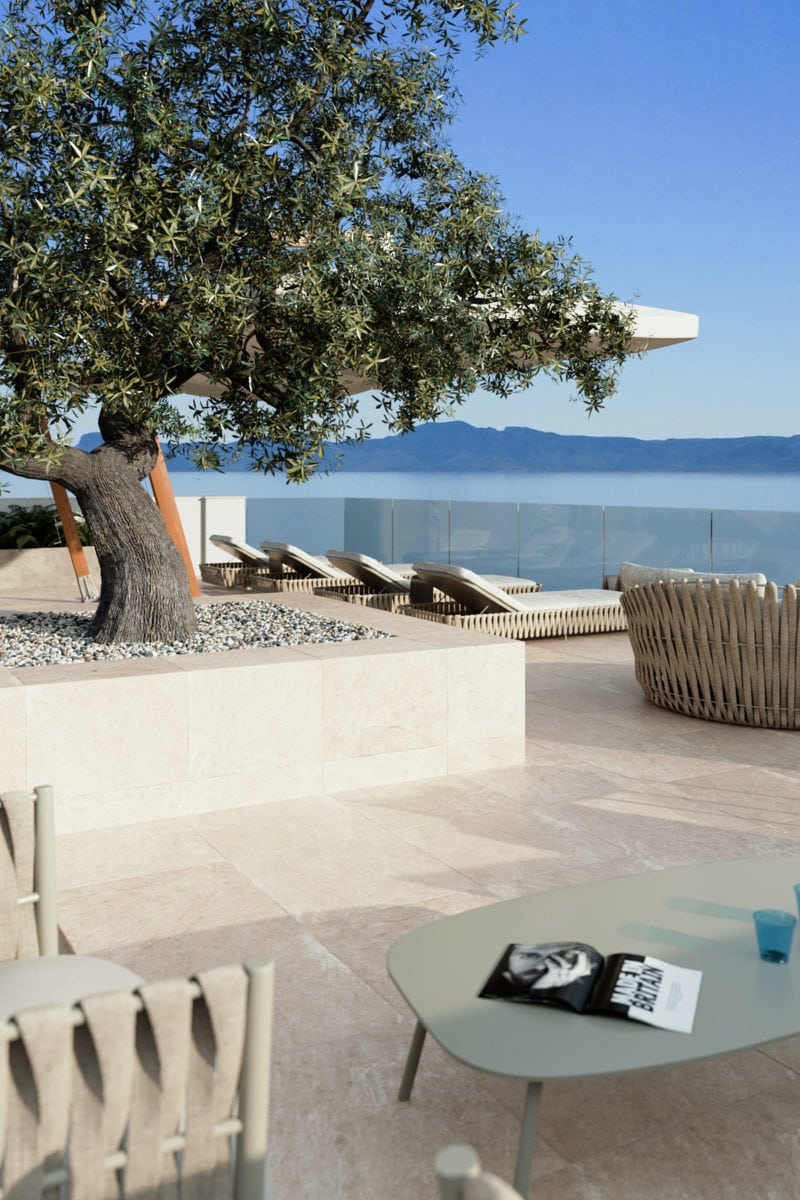 Alcúdia and its suburbs have it all. In the old town, you'll find plenty of townhouses, some of which have pools. Others have been divided into apartments. Many houses boast breathtaking, panoramic rooftop views that take in the Bays of Alcúdia and Pollensa as well as the Tramuntana mountains.
The vast majority of houses in the old town have plenty of original features. Some are in need of renovation. Hiring a local architect can be crucial to get over the planning hurdles set by the town hall.
In the quieter suburbs, you'll find plenty of huge finca-style villas, most with their own pools and some with sea views. The shore along the north side of the peninsula faces out onto the Bay of Pollensa. Here, it's quiet and residential but with plenty of small secluded beaches. There are also some blocks of apartments with sea views.
The other side of the peninsula looks out over the Bay of Alcúdia. The suburb of Alcanada is much sought after. It's full of spectacular villas, old and new, many of which overlook the sea. Front-line properties go for premium prices here. It's right next to the busy resort of Port d'Alcúdia. Here you'll find penthouse-style apartments, ideal as a bolt-hole or second home. The long sandy beach stretches several kilometres from the port to Playa de Muro. Properties here have been built right onto the beach itself. That means you can walk out of your front door and straight onto the sand.
Rules & regulations
Whether you're modernising an old townhouse or starting from scratch with a new build, you're going to need permission from the local council. This can be time-consuming and complex.
Much of Alcúdia is situated on the site of a former Roman settlement. This can add complications, particularly if you need to dig down. You may be obliged to hire an archeologist to sign off any planned work. It is still possible to get permission to put in a pool within the old town walls. This is something that other neighbouring towns don't allow any more. If you want to modernise a townhouse, check that it is connected to the mains water supply and sewage system. If it isn't, it's likely to take even more time and a lot of bureaucracy to get things sorted.
Over the past few years, the Balearic government has clamped down on the number of tourist licenses it issues. Alcúdia old town, for example, is saturated and no new licences are being granted. It's usually not possible to get a licence for an apartment which is not part of a 'holiday let' block. The rules are enforced and fines can be eye-watering. The charges and restrictions that come with the new types of licence may mean that it's not commercially viable to rent a property out as a 'holiday let.' If the property already has an old style tourist licence, this can be a real plus because the licence is often transferable from owner to owner at the point of sale.
What the experts say about buying property in Alcúdia
"What the north offers is great value. You're going to get far more bang for your buck than in many of the resorts in the south of the island, for example. Having said that, there's a lot of understated wealth in the north. There are plenty of famous people living here but they're looking for discretion and a quieter lifestyle."
"For a number of years it's been quite a British market, but we are seeing more and more Germans and other nationalities moving here now."
"It's almost always all about location. There are some lovely front-line properties on the long strip that stretches from Alcanada right to Playa de Muro. From many of these, you can walk straight out onto the beach. This is a huge attraction and is in stark contrast to other resorts which may have sea views but are separated from the beach by a road."
Gary Hobson, Licensed Partner and Managing Director for Engel and Völkers, North Mallorca
Trusted real estate agents in Alcúdia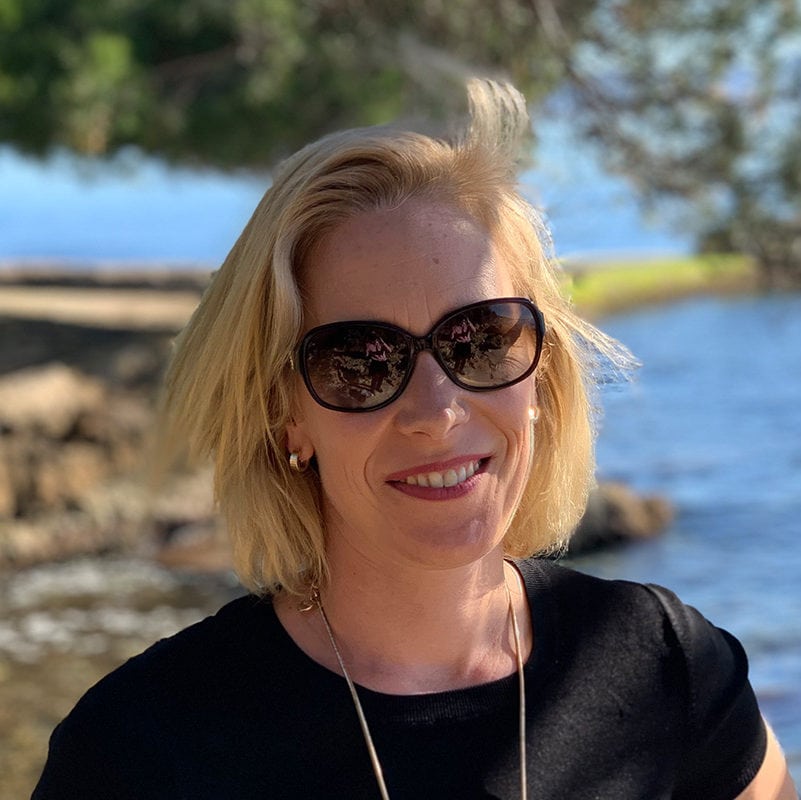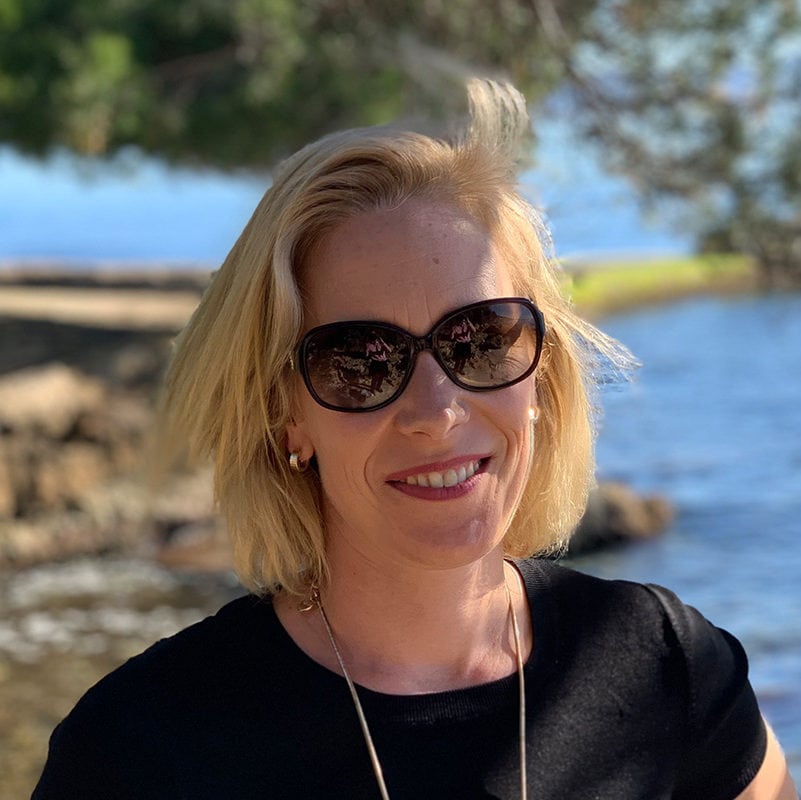 BALEARIC PROPERTIES
See below for more Villas for sale in Mallorca!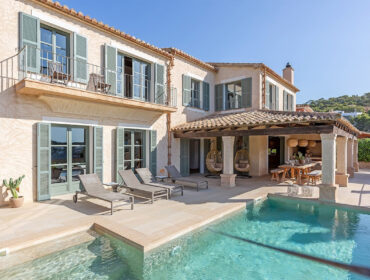 Discover the best Mediterranean villas for sale in Mallorca handpicked by Dr. Helen Cummins and team of local property experts.