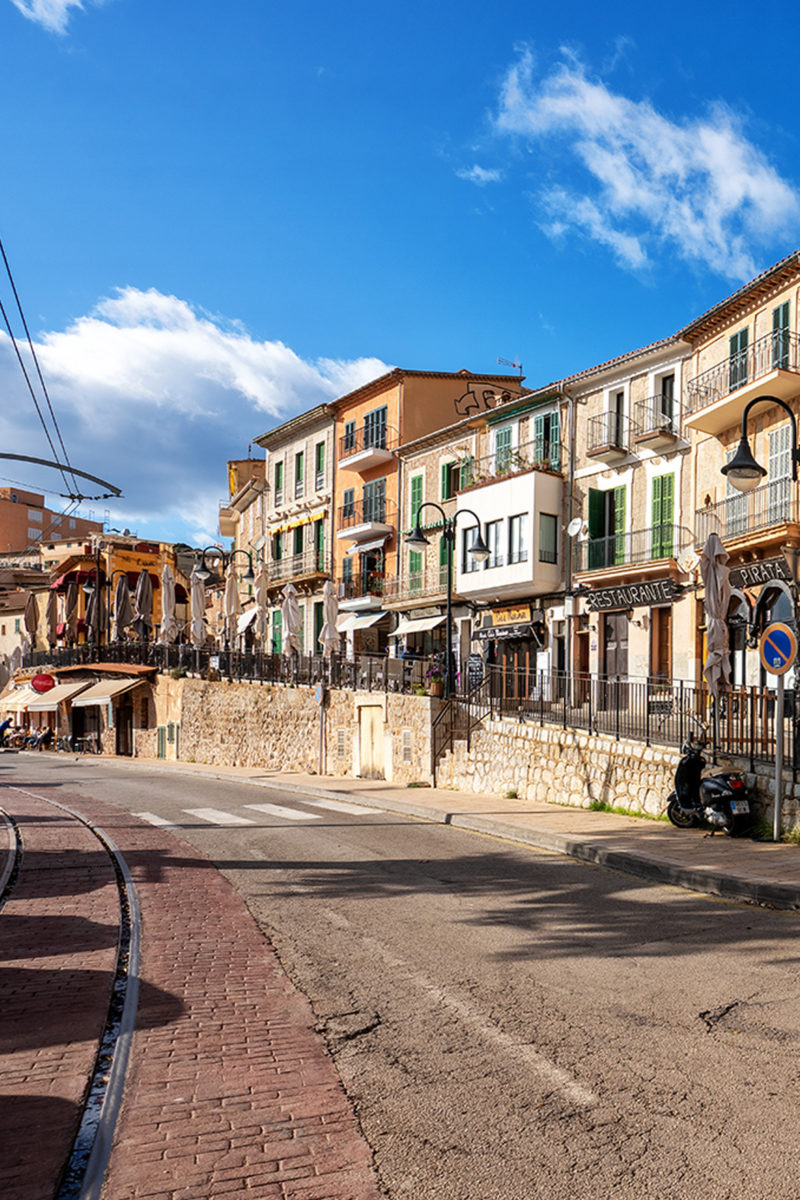 The astute second-home buyer would do well to take a look at Port Sóller. Thanks to widespread perception about the southwest being 'the place to be' and new builds there driving up cost, average price per square metre in the northwest is more than a third less. With new-build homes standing at around 5% of the market (as opposed to 38% in the southwest), you're much more likely to pick up a second-hand or renovated property, and the top end of the market is markedly more limited, but the Port Sóller bay area still has a healthy share of 'wow' properties. Expect to pay around the €3.5M mark for a spacious cliffside villa with pool and sea views.
Well-heeled investors with a preference for pools and Mediterranean views gravitate towards the road leading up to the Port Sóller lighthouse, Carrer Belgica, and its surroundings, plus the zone of La Muleta where impressive villas integrate into the rocky hillside.
Stunning natural surroundings and a rich, varied infrastructure make Port Sóller a unique place to live or own property. Thanks to urban planning restrictions and protected UNESCO World Heritage status the real estate market in this area is privileged, solid and stable.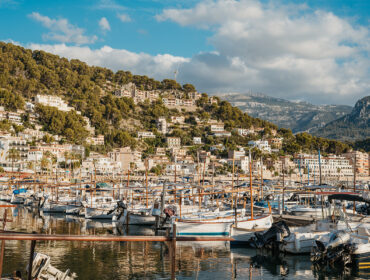 Curious about seaside living in Mallorca's Golden Valley? Our guide uncovers Port Sóller's many charms, from hotels and restaurants to property.
Peaceful, yet with many buzzing restaurants and places to have a drink, this area holds universal appeal. Port Sóller is not characterised by nightlife, but rather focused on daytime family tourism, and as such holds significant holiday rental potential. Investors should take note that the port feels drastically different in the low season, when many businesses sleep and the pace slows right down.
Where to buy a property in Port Sóller
PLAYA D'EN REPIC
Directly alongside the seafront, this zone is ideal for families with children due to the proximity of properties to the white sand beach. With so many restaurants and chiringuitos, people of all ages can enjoy themselves in an inclusive atmosphere free from road traffic, which is restricted within the port.
Here you'll find many attractive early 20th-century villas, built as summer houses for wealthy families. Now updated while maintaining their character, many have small rear gardens and parking spaces. They sit happily alongside numerous modernist villas in the multi-million price range.
URBANIZACIÓN MULETA I
Further away from the front line on the opposite side of the harbour from the port, a fairly narrow, winding road snakes up the mountain to the zone known as La Muleta. Up on the hillside, La Muleta allows for more privacy and contact with nature, since the houses – designer villas – are integrated into the mountain and surrounded by pines and vegetation. The counterpart to this is that in winter they usually have less sun.
SANTA CATALINA
Converted into a residential area, the original port settlement has a romantic touch. The bucolic essence of the village homes has been preserved, making for authentic living close to the sea and boats moored in the port and private marina.
Here you can get a charming old fishermen's cottage converted into a breezy beach home, or a penthouse apartment with heavenly harbour views. The facades of the terraced cottages directly on the boulevard are especially smart, but if you're after a project, early 20th century properties in need of renovation do come on the market, in the streets behind.
ZONE C/BELGICA & SURROUNDINGS
Approximately five minutes by car or 15-20 minutes' walk from the front line, the neighbourhood around Carrer de Belgica is a more residential area. The presence of the Jumeirah Hotel lends an upscale feel to a zone with lots of vacation properties, and guaranteed sunshine all year round.
Several newer, sleek villas blend with more traditional houses and simple apartment blocks here. Continue past the Jumeirah Hotel on the road to the lighthouse and you'll spot discreet entrances to some large, impressive hidden-away homes.
Advantages to buying a property in Port Sóller:
A cosmopolitan area with an international mix of residents and homeowners
Ease of access thanks to the Sóller tunnel, and an easy journey to Palma
Stunning sea views, with regular dolphin sightings in the unpolluted bay
A lively atmosphere, with plenty of events happening throughout the summer
Rental potential is excellent, and the port is a designated 'touristic coastal area' meaning owners aren't subject to license restrictions
Future developments should be careful and limited thanks to strict building laws
Some things to bear in mind
Available properties are limited as demand consistently exceeds supply
Parking is scarce, especially during high season
The port is quiet during winter as many restaurants, bars and hotels close temporarily, although some residents prefer the slower pace
As with most of the northwest, prices are high
Building a home comes with challenges, since plots are scarce and planning regulations are strict
The port can be very noisy in summer with constant local festivals
Port Sóller can feel quite cut off from the rest of the island
Port Sóller price guide
APARTMENTS:
€170.000 to €900.000
3-4 BEDROOM FAMILY HOUSE:
€550,000 to €3.500.000
5+ BEDROOM PROPERTY:
€3.000.000 to €5.000.000
(Please bear in mind that prices are subject to change)
Types of property in Port Sóller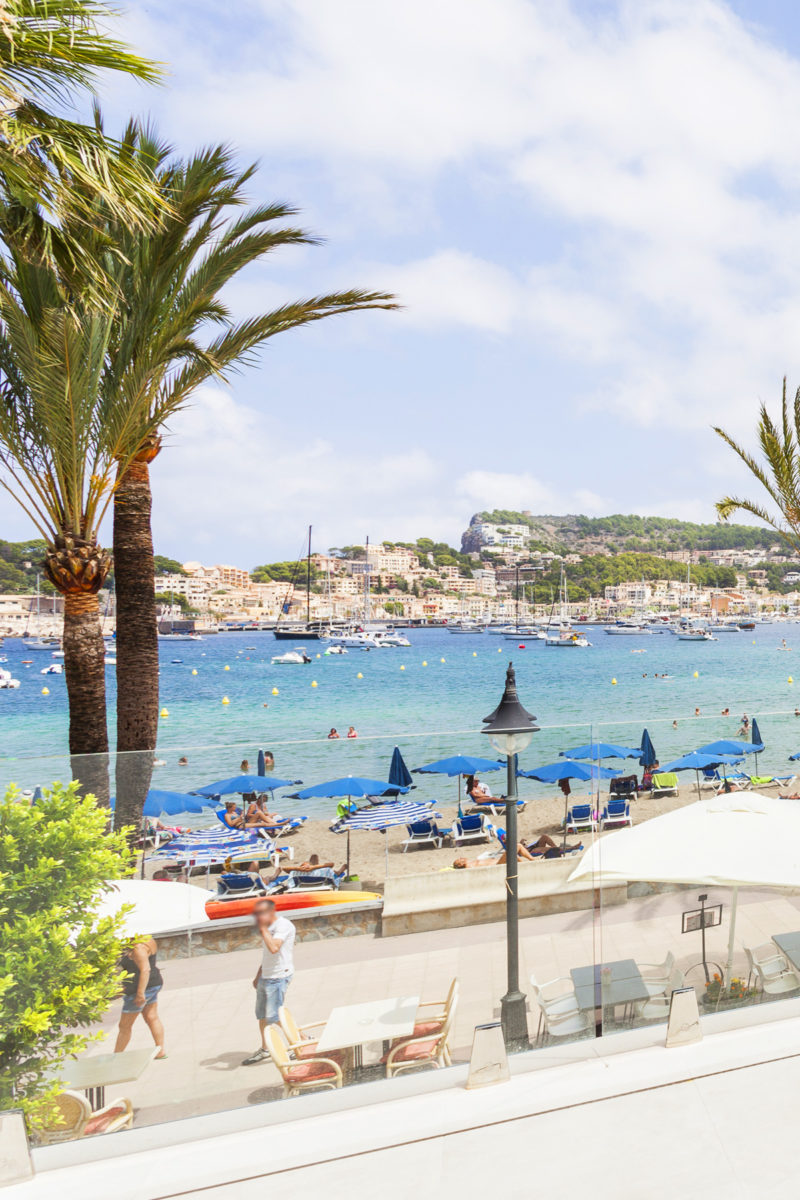 ON THE SEAFRONT
Cast your eye around the bay and you'll see the port truly has a little of everything. Nestled amongst the larger apartment blocks are the prestigious villas, penthouses and character homes that comprise the top end of the market.
Properties in the fishing village are well sought after due to their authenticity and front-line location. Most are renovated houses or houses split up into apartments, and many have lovely balconies and roof terraces with sunny harbour views. On the whole, the harbourfront has been thoroughly gentrified, though there are some still-to-be renovated properties in the streets away from the front.
Further along the seafront alongside Playa d'en Repic, properties tend to be more modern and encompass not only stylish apartments but spacious villas with direct sea access. Several complexes offer easy care, 'lock up and leave' boltholes right by the promenade. You'll also find attractive houses dating from the early 20th century, adding architectural richness to the property landscape. Many of these feature small back gardens, providing respite from the busy summer seafront.
SURROUNDING NEIGHBOURHOODS
In Zone C and the area around Carrer de Belgica, modern villas sit with new apartment blocks mixed with older ones from the 70s, 80s and 90s. Homes are designed to maximise the benefit of this sun-drenched part of the port, with wonderful terraces and dramatic sea views. The style of homes is generally quite conservative, without the more daring architecture seen in places like Puerto Portals. However, the accessibility and privileged location – just 1km to the centre – mean that prices reach a premium.
Enjoying an elevated position, La Muleta features many dazzling designer villas built into the hillside, with panoramic views. Those searching for a luxury property on a large plot of land will have more choice here, and several modernist, contemporary projects have been successfully completed.
Across the bay from La Muleta, high up behind the Hotel Espléndido, the zone of Es Través offers similarly wonderful views and many desirable villa homes.
RULES AND REGULATIONS
While building restrictions in Port Sóller have not been as strict as in other areas of the UNESCO-protected Tramuntana, they are still markedly prohibitive. Plots with existing planning permission are limited, but they do come up.
One major plus of owning property in the port is its zoning status for holiday rental licenses. There are three different licences in Mallorca. Two allow for year-round letting (one of these is renewable every five years) and the third allows for 60 days' renting per year. Port Sóller is classed as orange zone Z2.3, meaning owners are eligible to apply for all three licenses.
What the experts say about buying property in Port Sóller
"In general terms Port Sóller is a safe investment because it is a real estate market in a spectacular natural enclave that mainly attracts foreign buyers with high financial capacity, who buy holiday homes or second homes, and who also know that the area has a very important holiday rental business, which adds extra profitability to the investment."
Borja López Muñoz de Baena, Founding Partner, Sóller Studio
"Due to factors including the relative newness of the road tunnel, real estate development in this area has been rather slow compared to Andratx, for example, which has allowed Sóller to remain quasi untouched. Mainly German, English, French and Danish clients are buying properties ranging from small one-bedroom apartments to high-end, luxury apartments, fincas and houses."
Laurent Mathieu, Sales & Financial Advisor, Casas Mallorca
Trusted real estate agents in & around Port Sóller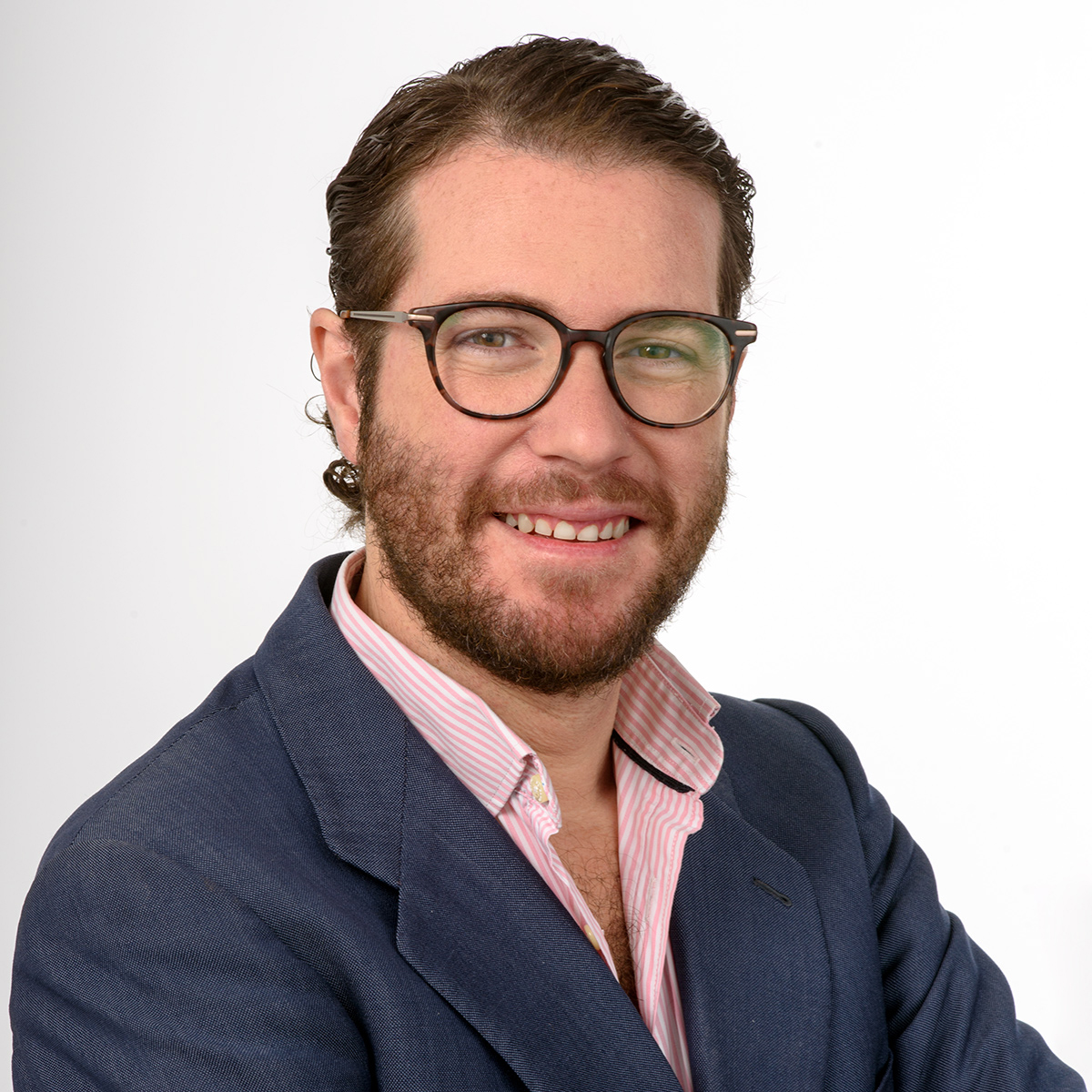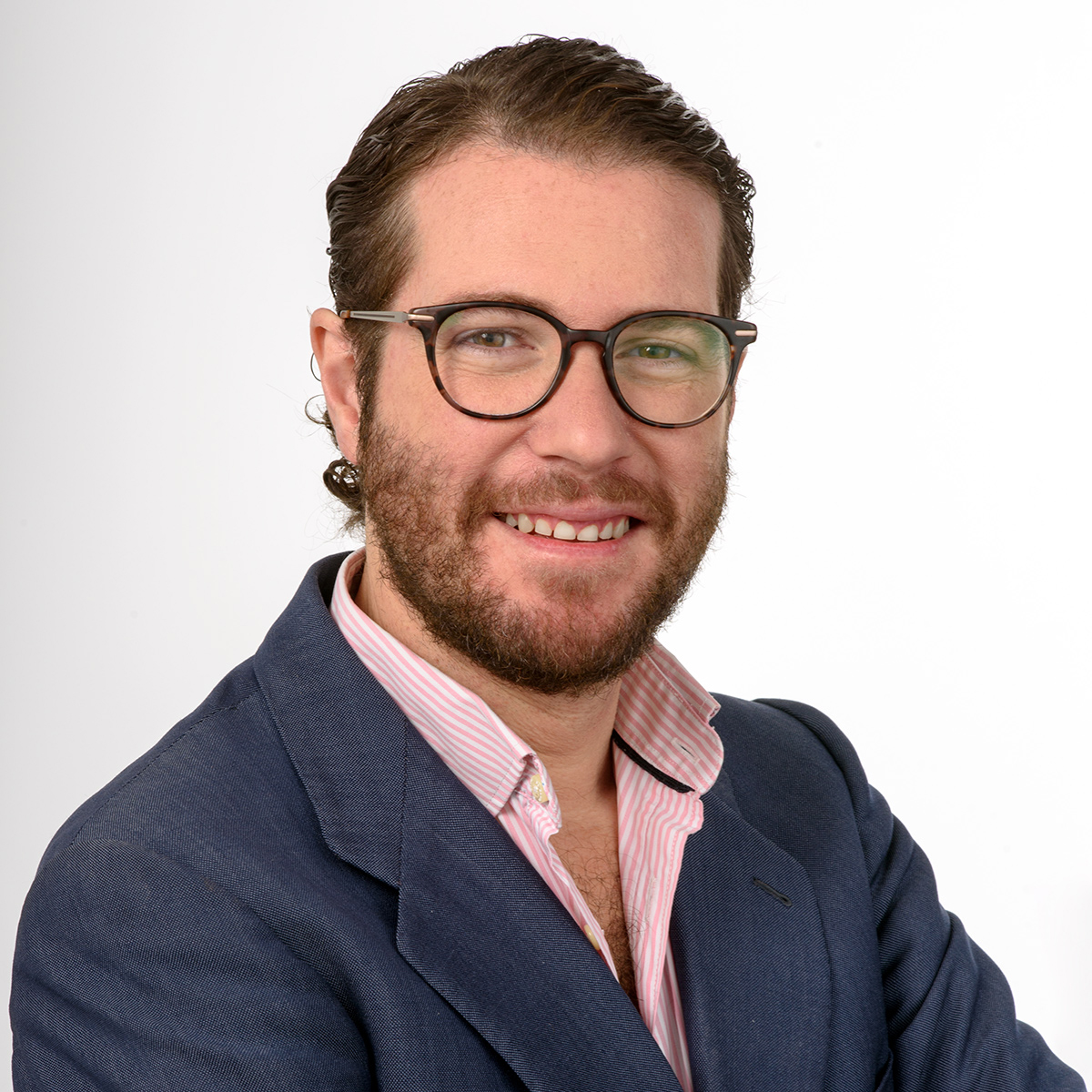 SÓLLER STUDIO
See below for more Villas for sale in Mallorca!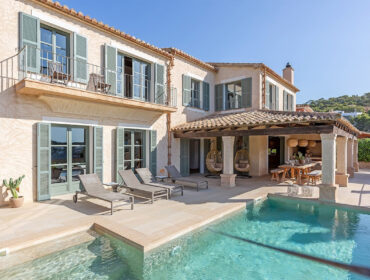 Discover the best Mediterranean villas for sale in Mallorca handpicked by Dr. Helen Cummins and team of local property experts.