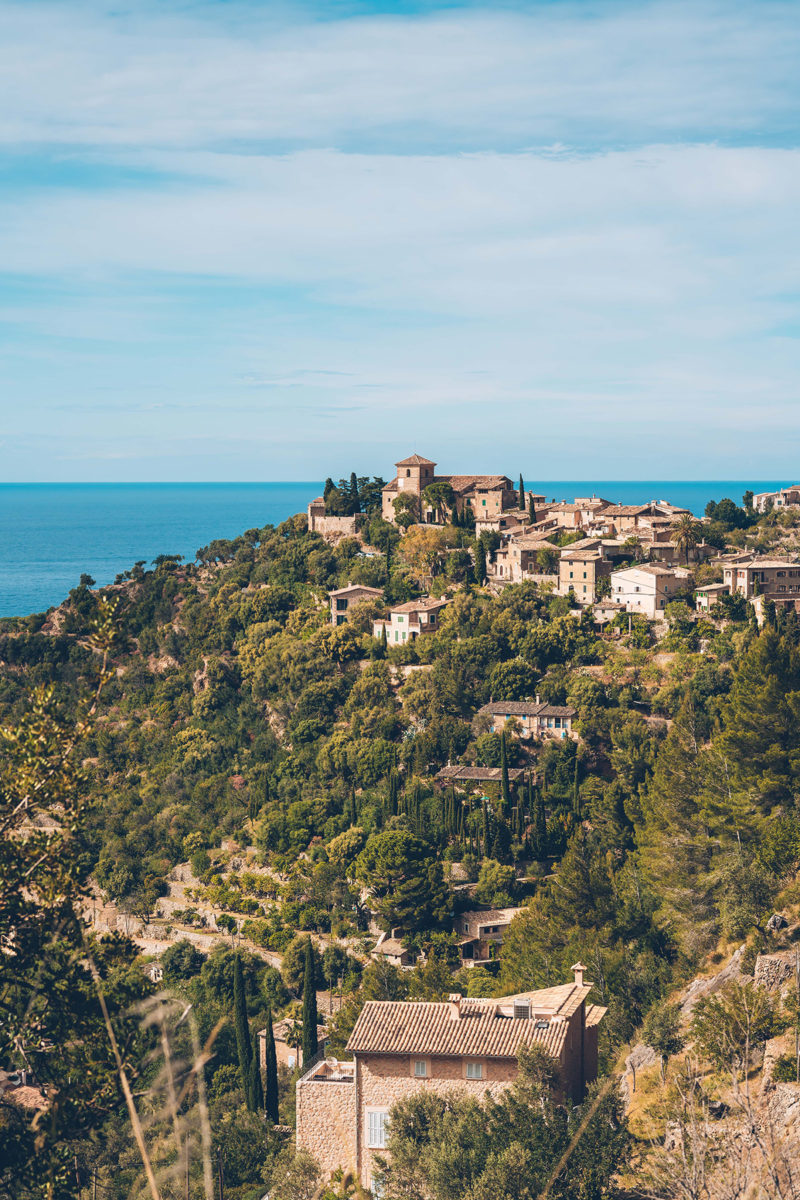 With Deià's international popularity and irresistible charm, it should come as a surprise to no one that property prices here are some of the highest in Mallorca. Most purchases in and around the village today are for second homes, so largely catering to the affluent end of the market. The village of Deià can be split into various segments but its inclining hill is one of its defining characteristics. Properties in the lowest part of the village near the stream for example differ massively from those that sit on the steepest part of the mountain.
There are many things to bear in mind when buying a property in Deià and it will largely depend on what it is that you're after. If your dream luxury villa is on the mountain-top overlooking Cala Deià prepare to dig deep into your pocket (and even further if it comes with a plot of land). The higher the climb, the better the views, the more access to sunlight, and generally speaking, the more private too. Not surprisingly, property owners keep hold of their homes for years meaning that the property market stays relatively steady. Consider keeping an eye on the property market in Deià for some months or longer before deciding on your dream home.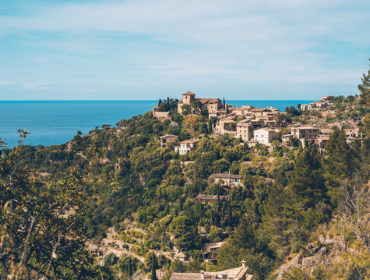 Set in a particularly pretty corner of the Tramuntana mountains, the traditional village of Deià combines picture postcard images with high-society connections.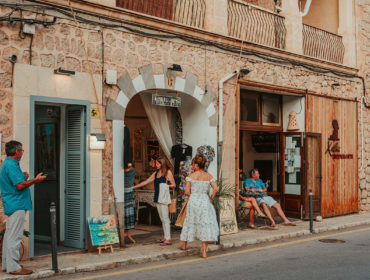 Want to know where artists and media moguls gather in Mallorca? Find out what makes living in the mountain village of Deià so special.
Where to buy a property in Deià
HIGH DEIÁ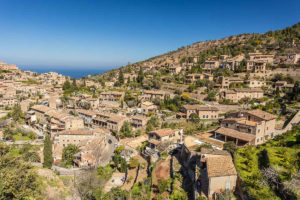 The area known as High Deia reaches from Belmond La Residencia to the mountain torrent and goes under the nickname "The Sunny Side" – appropriate given the area catches the most amounts of sunlight. Properties here are sought-after for their close proximity to restaurants and shops with some villas blessed with partial sea views. As a result, High Deiá has the highest average per square metre in the village and is one of Mallorca's most valuable areas.
SON CANALS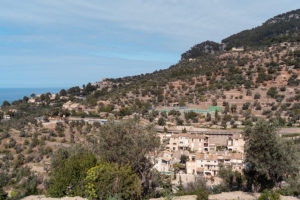 Son Canals is the first stop on the slope leading from Deiá's main street, past the school towards Cala Deiá. This is area is defined by its small urban homes with cute terraces and rustic features such as wooden beams and log fireplaces. Each home is south-west facing (lots of sun) and has its own designated car parking space. Most have views of the Deiá church which lights up in the evening.
S'EMPELTADA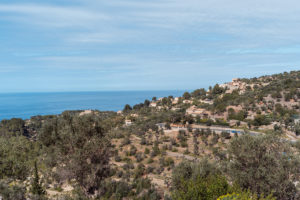 S'Empeltada is the elevated area above the Robert Graves Museum just across from the main road. This modern urbanisation is characterised by small villa streets, gardens, large open spaces and plots of land. This part of Deiá is one of the very few areas along the West Coast where you can build your dream home scratch – following local regulations of course. S'Empeltada is a popular area to invest in due to very little traffic and maximum privacy.
CA L'ABAT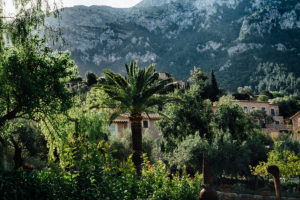 Ca l'Abat is part of the eastern mountain range in Deiá which connects to the area of S'Empeltada. It's a very small and exclusive cluster of 10 west-facing estates which benefit from breath-taking views of Cala Deiá. Properties in Ca l'Abat are the pinnacle of Mallorca luxury real estate meaning that very few come up for sale. As you move to the top of the mountain you'll find Deiá's most incredible, and expensive, properties.
THE CLOT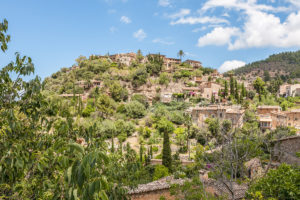 The centre of Deiá is known as The Clot which is named after the stream that runs through the village. It is characterised by authentic town houses that sit on the river banks and hug the pretty hedgerows. The Clot consist of rustic homes mainly, some of which are tastefully restored inside and offer surprising amounts of outdoor space. The prettiest part of The Clot is near the S'Hortet tea room, where a trail continues straight down to Cala Deiá.
Advantages to buying a property in Deià:
Picturesque setting that combines mountain landscape and scenic coastal views
Half-an-hour walk to nearest stone beach
Properties tend to be well maintained
Consistent design and architecture
Cosmopolitan lifestyle
Rich offering of excellent restaurants
Unspoiled nature for hiking and cycling
Some things to bear in mind
Prices are high and bargains are very rare
Very tight planning regulations, long waiting times for permission and limited design options
Long-term rentals in short supply
Summer months see huge swell in numbers with heavy traffic, delays, and little parking
No sandy beach nearby
Access to major towns and to Palma is an effort via windy, narrow roads
Sun disappears in the early afternoon in winter months
The temperature in the mountains tends to be a few degrees less and can feel more damp than in other parts of the island
Once La Residencia closes for winter most of the restaurants also close until the following spring so there is not much going on
Deià price guide
2/3 BEDROOM HOUSE:
€650.000 to €2.350.000
4 BEDROOM FAMILY HOUSE:
€660.000 to €3.500.000
5+ BEDROOM PROPERTY:
€1.750.000 to €18million
(Please bear in mind that prices are subject to change)
Types of property in Deià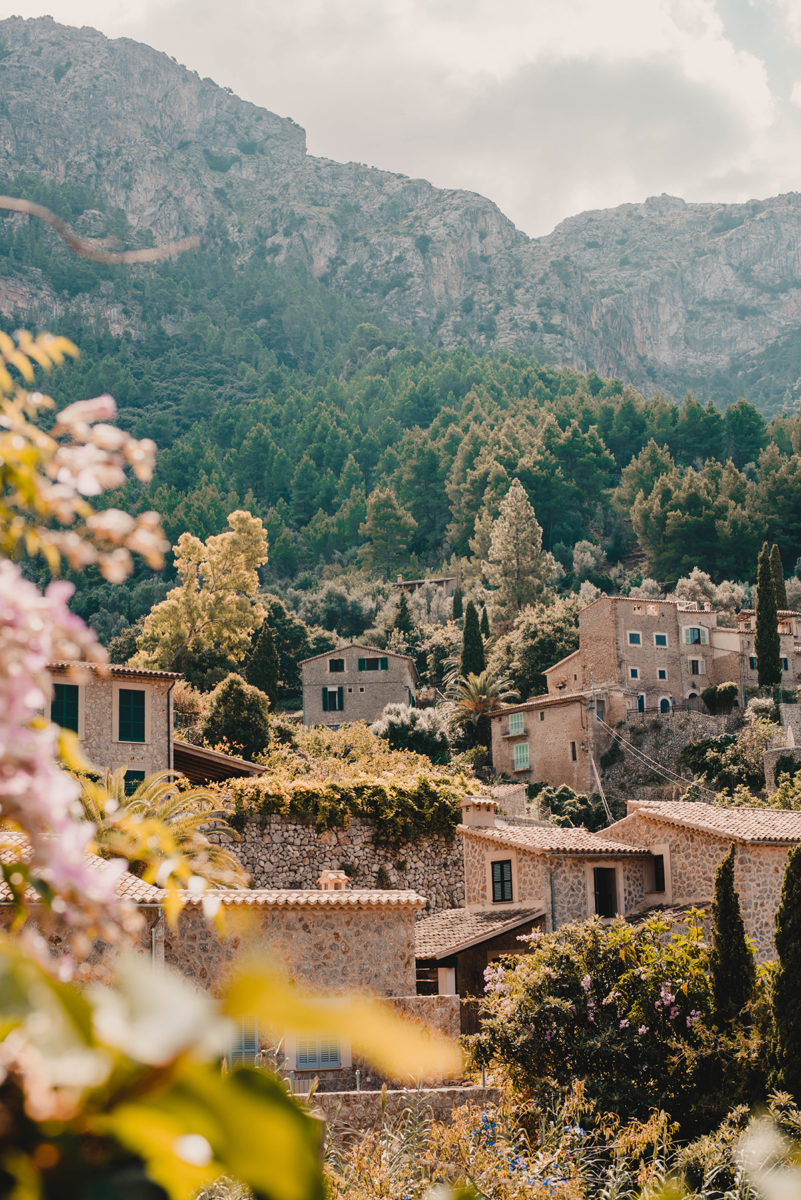 IN THE VILLAGE
As you might expect in a picture postcard village such as Deià, property is almost exclusively of the traditional stone townhouse and villa variety. In the village centre, it's mostly clusters of honey-hued townhouses connected by narrow winding lanes and dry-stone walls. Here, well-maintained two or three-storey homes will usually come decked out in typical Mallorcan touches such as terracotta tiling and wood shuttered windows. While there are new-builds available – such as the Petite Deià development just on the edge of the village ¬– modern developments will always have to adhere to the area's traditional character.
ON THE OUTSKIRTS
As you go further out, detached traditional villas and country houses become the norm. Some feature tastefully modernised interiors, while others maintain a more rustic vibe of their origins. One or two show evidence of the artistic flair of their former owners, with quirky bohemian interiors and studio spaces. The occasional grand historical property will also come up for sale, a large manor house or old finca set in the surrounding countryside or perched up high overlooking the nearby coast. Some properties will also come with rental licenses already in place.
RULES AND REGULATIONS
The likes of apartment complexes and minimalist contemporary villas are practically unheard of in the area, mostly due to the region being part of the UNESCO protected Sierra Tramuntana. This doesn't mean plots are not available to build on, there are, however there are strict rules in place to ensure the timeless rustic character of the region remains just that. Also, any plots with planning permission are very expensive.
What the experts say about buying property in Deià
"Deià is a UNESCO protected area which means new buildings, plots or houses with permission to build or extend are extremely hard to come by. Also homeowners hold onto their property for years meaning that there is never a high turnover of property."
"It is always important to spend time with an agent who knows the Deiá market to understand what each area of the village offers and what is important to you. The patience and compromise is always worth it to be part of such a magical place."
"The more desirable areas are determined by the hours of sun that the house receives. The sun is ultimately what most international buyers are searching for!"
Maria Garde, Mallorca Sales Director at Charles Marlow
Trusted real estate agents in Deià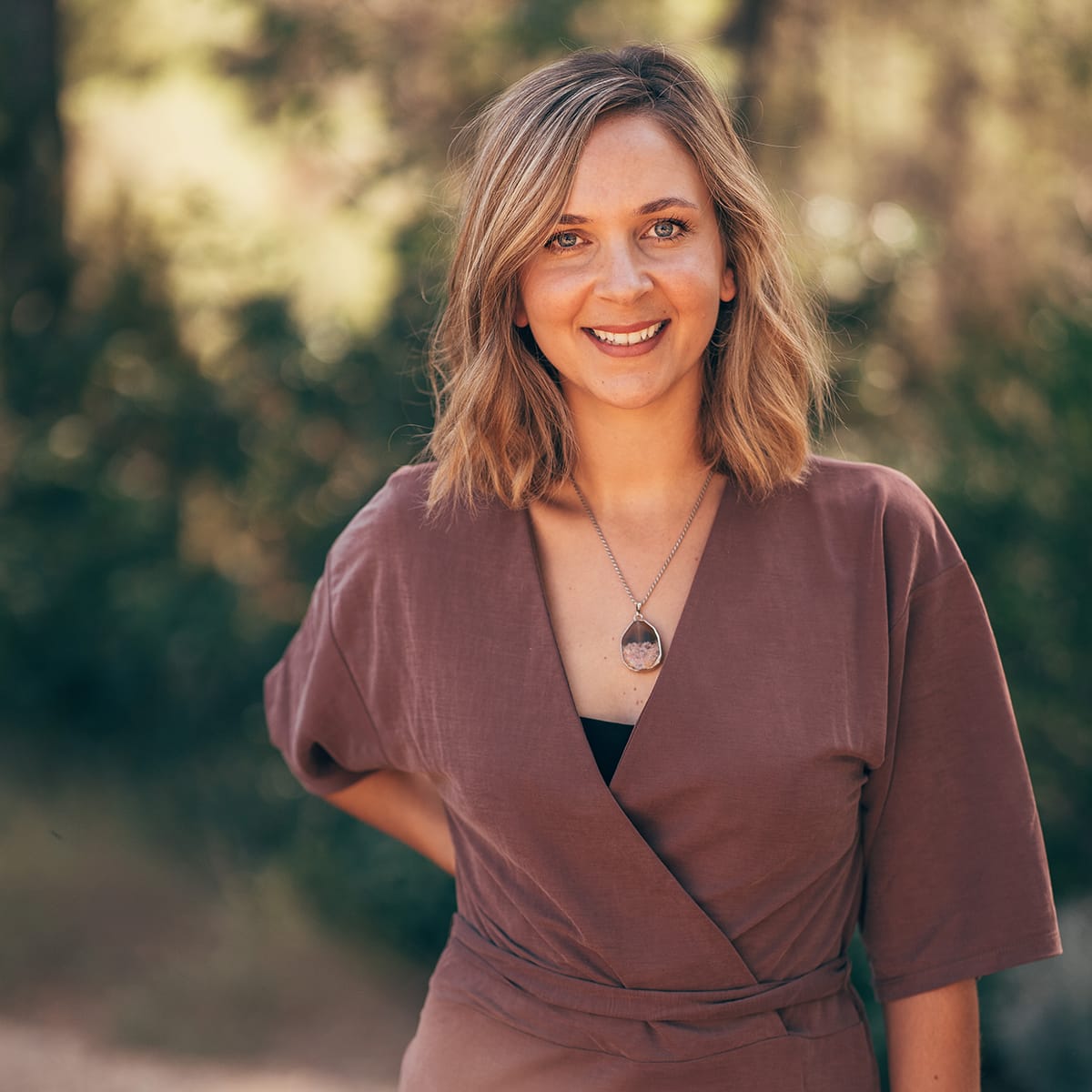 CHARLES MARLOW & BROS
See below for more Villas for sale in Mallorca!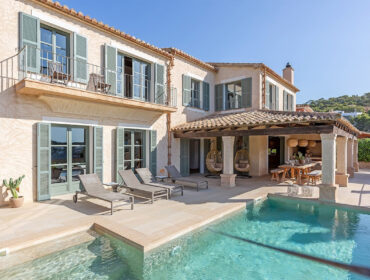 Discover the best Mediterranean villas for sale in Mallorca handpicked by Dr. Helen Cummins and team of local property experts.