The small coastal village of Deià, on the northwest coast of Mallorca, is one of the prettiest villages on the island. Perched in a ravine at the foot of the Teix mountain, with views out to the Mediterranean below, Deià has long been a magnet for famous artists, writers and other creative people – most notably the writer, Robert Graves. As one of the highest populated zones of the Serra de Tramuntana, Deià is part of a landscape awarded World Heritage Site status for the way in which nature, culture and traditions triumphantly merge.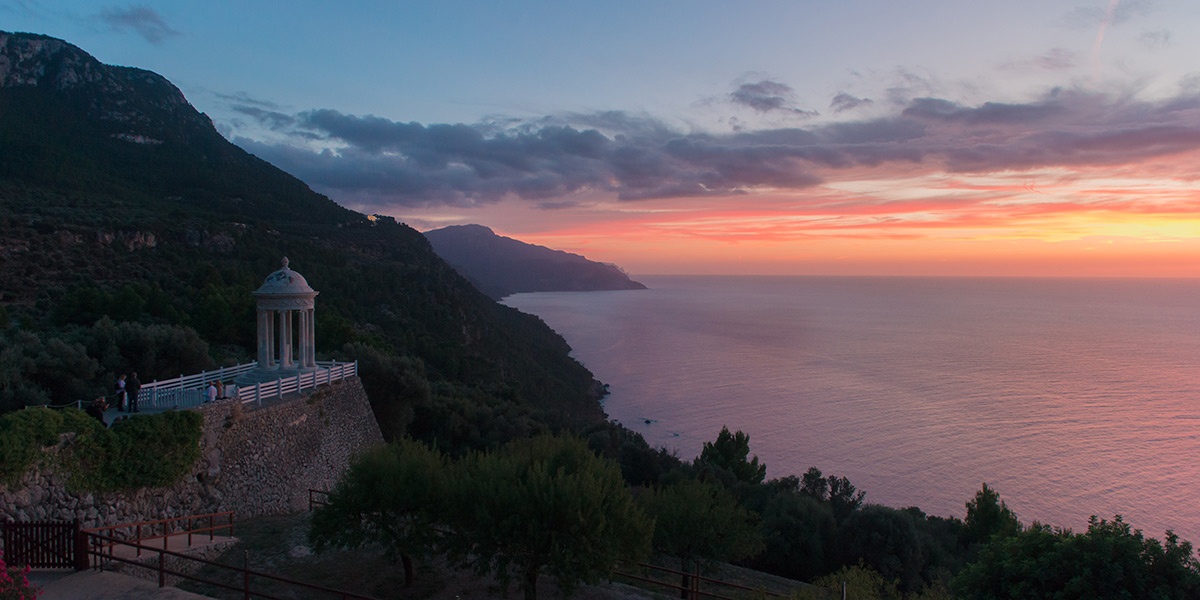 13. Sunset and music at Son Marroig
Just a stone's throw from the village is Son Marroig where you can take in the most amazing sunsets on the west coast of Mallorca. Make it extra special and enjoy a concert at the Deiá International Music Festival where a combination of shimmering sea, lush mountains and beautiful music come together. Two concerts are scheduled for the middle of September before the programme ends for 2019.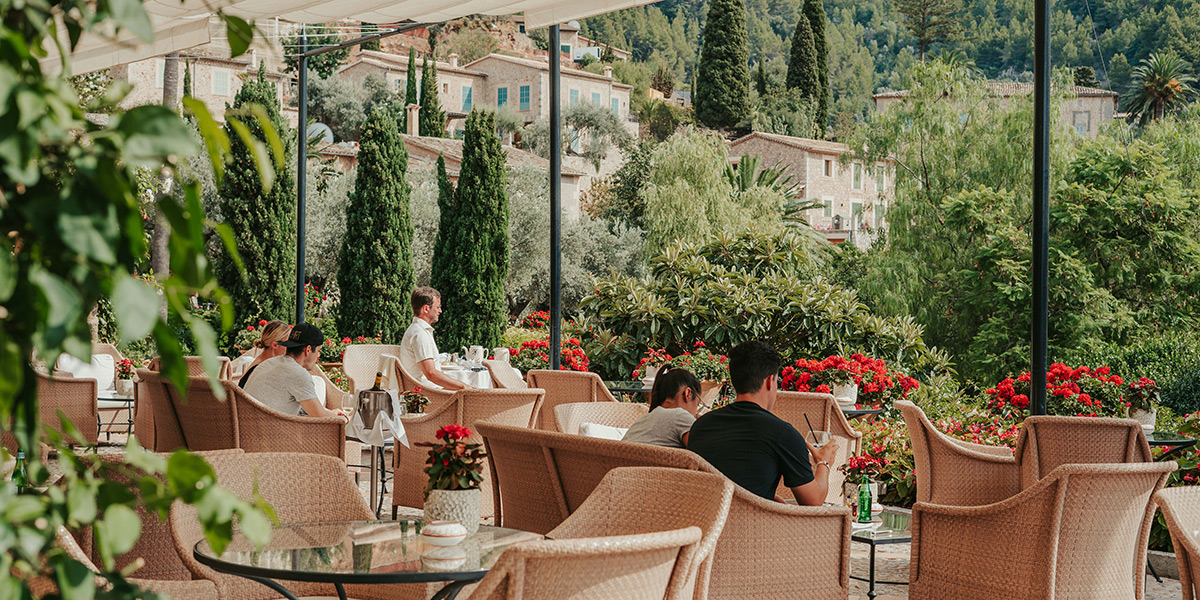 12. Watch the celebrity world go by
People watching in Deiá is never boring as the world's rich and famous are often seen perusing the little artisan shops and bars. Many celebrities have homes in the area with Andrew Lloyd Webber, Caroline Corr and Matthew Williamson reportedly being just a few. Rumour has it, sipping drinks at La Residencia before dinner, is the perfect way to watch Mallorca's most glamourous relax as the sun begins to set.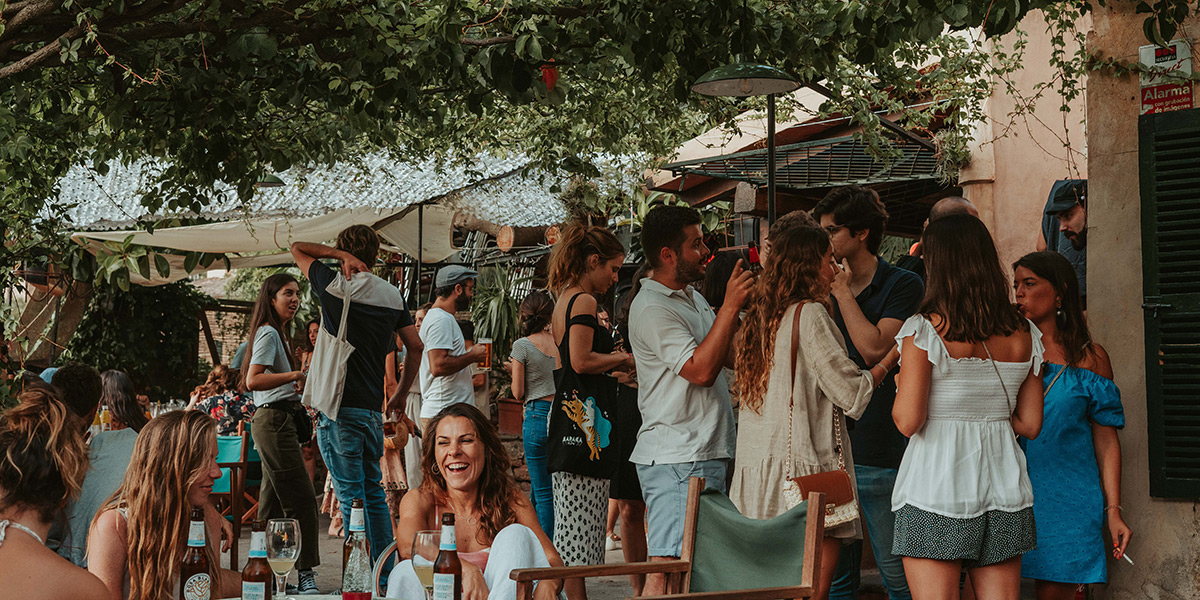 11. Dance the night away at Sa Fonda
On the main street of Deià, the terrace of this particular bar has a reputation that always means its buzzing. Everyone is welcome here, from locals of all ages, to expats and holidaymakers which guarantees a welcoming and friendly atmosphere. Regular live music nights coupled with generously served spirits and a low-key aesthetic mean that Sa Fonda is the place to be – Saturday nights in particular.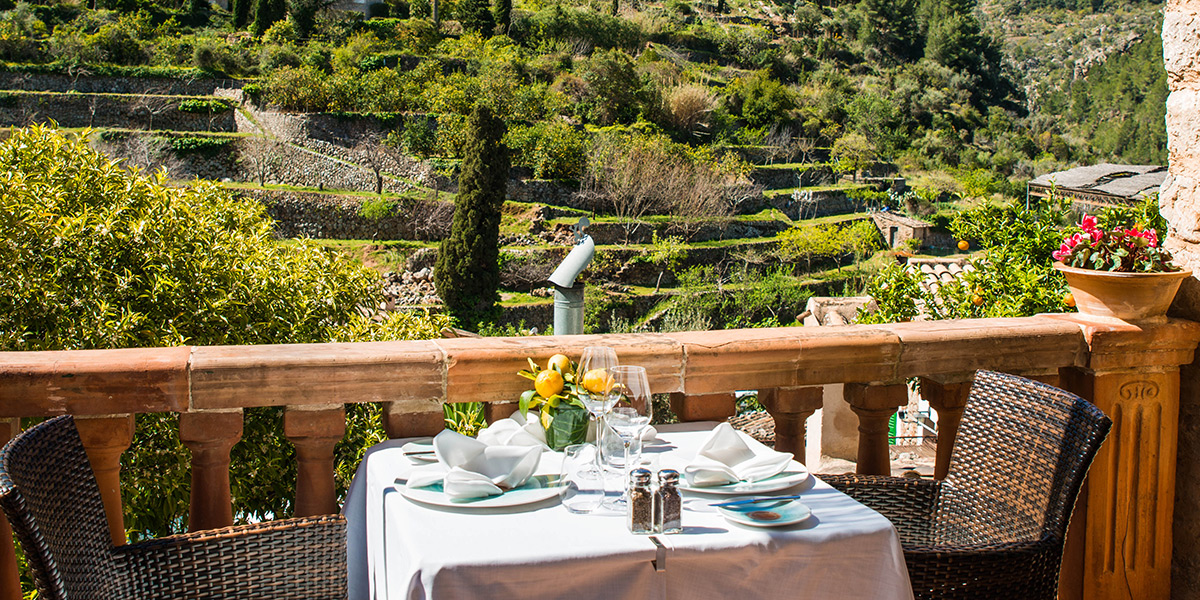 10. Cuisine from all over the world
For such a small village, Deiá has an ample choice of restaurants serving up international cuisine. Asian-fusion can be found at Nama, Italian at Trattoria, Spanish at Xellini, mediterranean at Sebastian's, and a real mixture at Michelin-star restaurant, Es Racó d'Es Teix courtesy of culinary masters Josef Sauerschell and Leonor Payeras.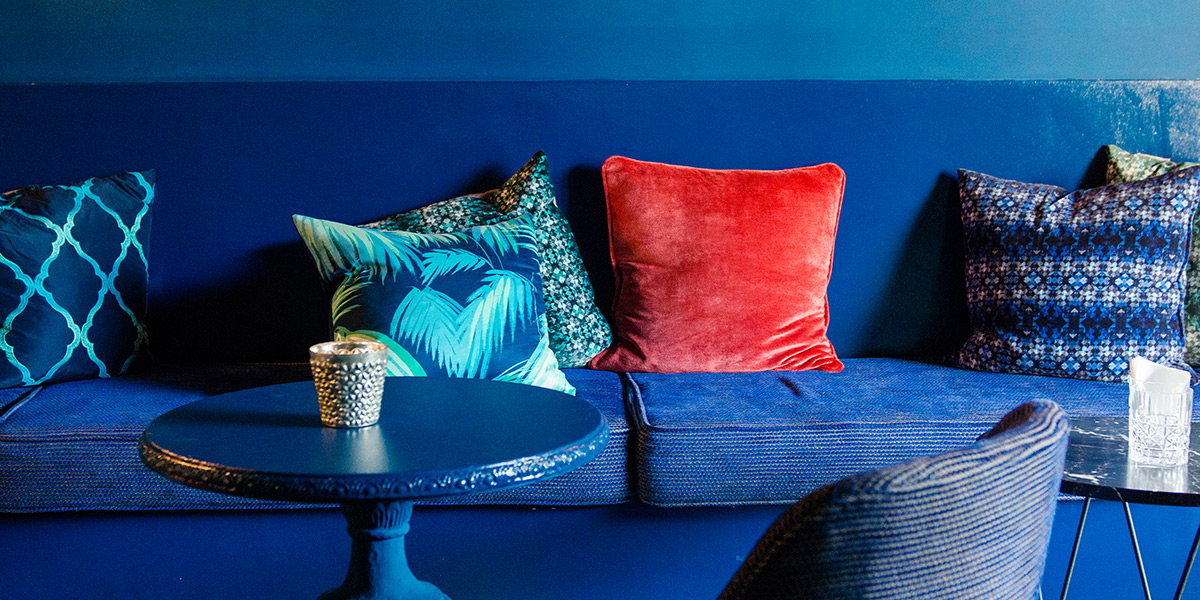 9. A cocktail or two at Nama Bar
As you start to acclimatise to Deiá's artistic charms, Nama Bar only steps it up another level. Opened in 2017, this cocktail bar was designed by British designer and well-known Deià resident, Matthew Williamson. There is a vibrant print to match each cocktail. The bar is headed by Charles, a talented London mixologist, who promises a few surprises with his inventive cocktail programme.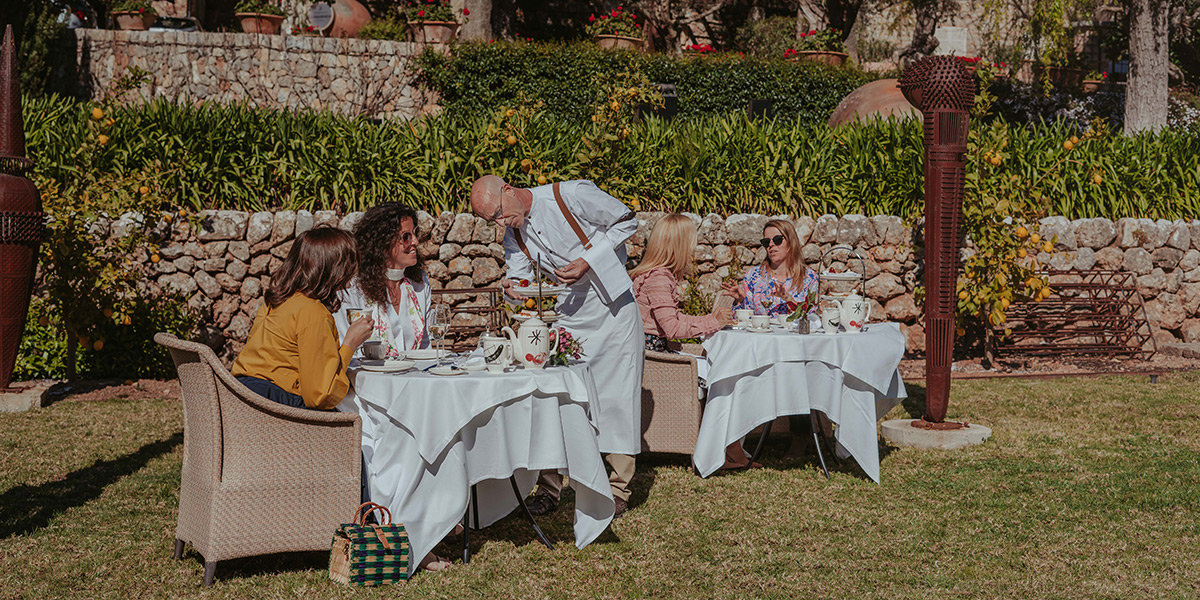 8. Afternoon tea at Belmond La Residencia's Café Miró
For views out of this world, the super elegant setting of La Residencia is where to go. Named after the great Spanish artist Joan Miró, it is the perfect setting to enjoy spectacular views of mountains and sea. 'Tea with Miró' serves freshly-baked scones with homemade jam and cream which on a warm afternoon can be enjoyed in the hotel's immacutely pruned gardens.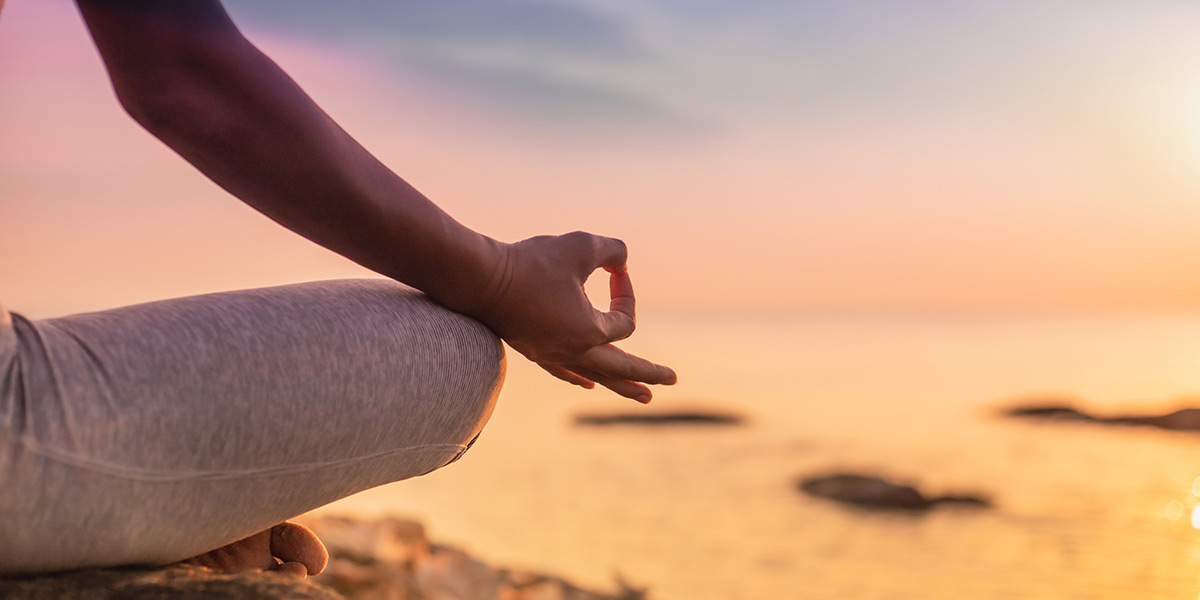 7. A dose of mountain wellness
Having run in Deiá for the last eight years, Mountain Wellness Mallorca has become well-known in the village for its yoga workshops and massage treatments. Louise and her team of therapists combine years of knowledge at the beautiful setting of Villa Rullan where clients can enjoy a full health and wellness programme.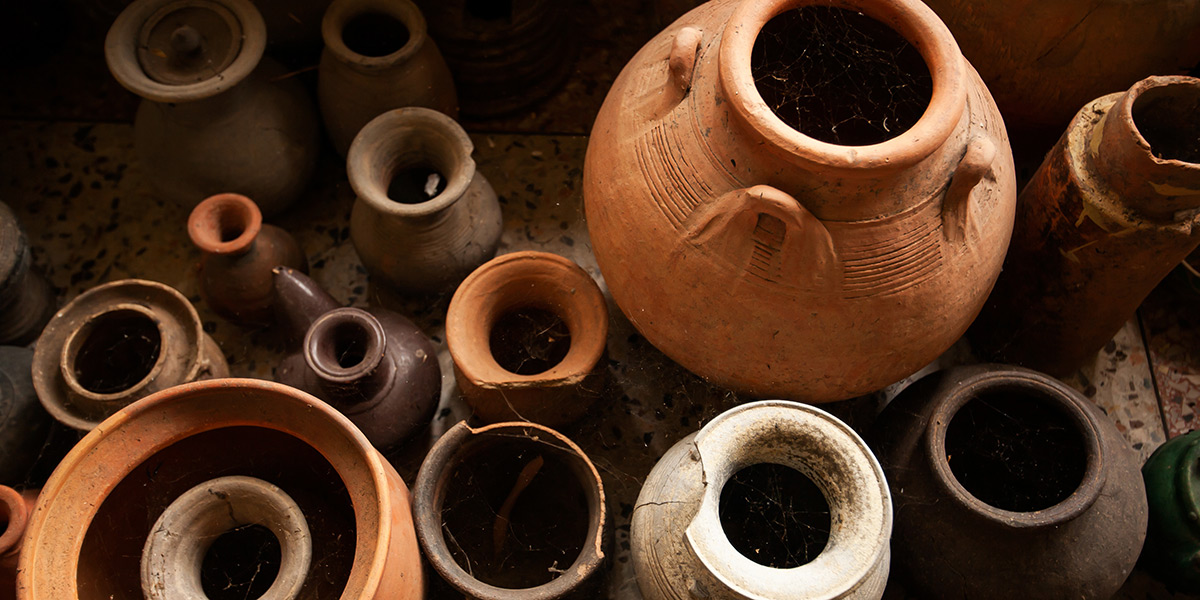 6. Go back to the beginning
Housed in one of the oldest buildings in the village, the Deiá Archeological Museum and Research Centre is a must-visit for those interested in discovering the origins of the island. First traces of human occupation on Mallorca are recorded here, with items such as flint tools and pottery on display. It is also regarded as a cultural centre where visitors can participate in activities and workshops.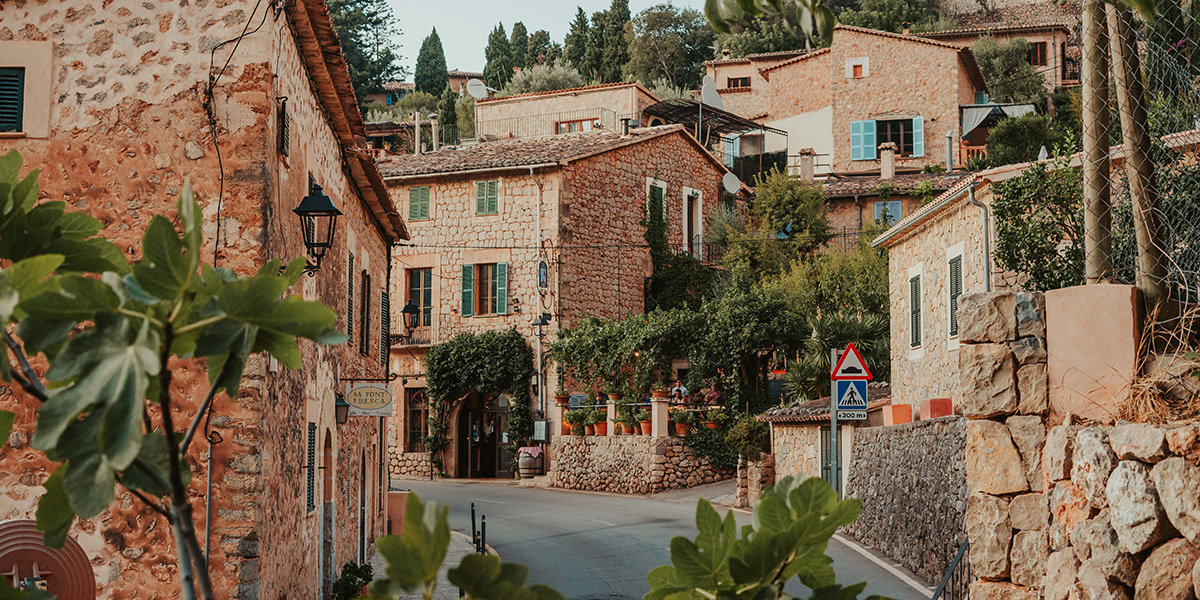 5. Meander the narrow streets
Once an agricultural village, the whitewashed limestone buildings now occupy small art galleries and ateliers. Meander off from the main street, along the winding road that leads up to the church at Deiá's peak where, en route, you will stumble across little boutique shops selling jewellery, pottery and paintings. When you reach the top, find the spot where Robert Graves is buried, and enjoy views of both sea and mountains.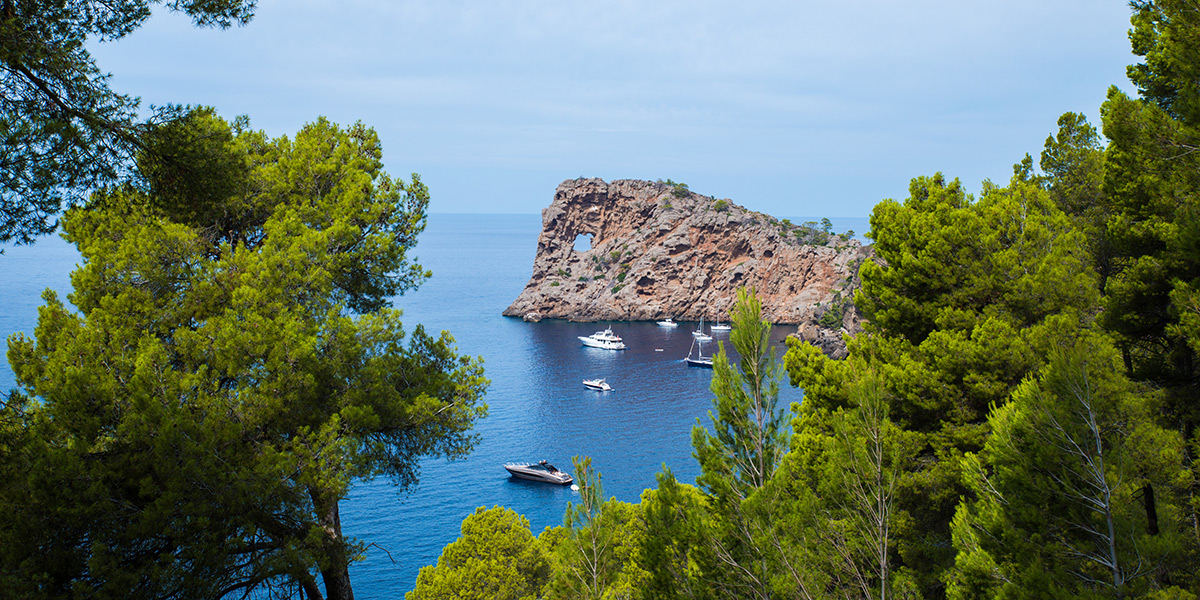 4. Hike to Sa Foradada
A hike from Deiá to Sa Foradada involves winding stone tracks, rock formations and scenic groves. On the way, stop at the Son Marroig estate for its palatial architecture before heading on the path. It can be quite steep in places, making it a fair jaunt, but the views are a wonderful reward. Continue a little further to find the restaurant near the cliff edge where hikers fill up on golden paella prepared over a wood fire.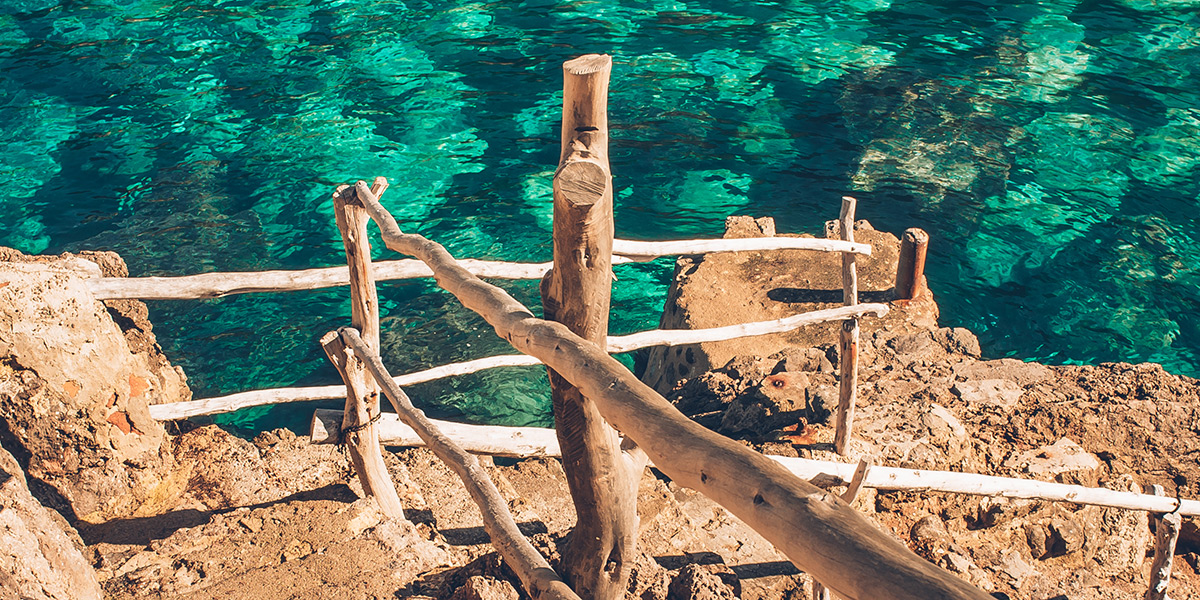 3. A trip down to Cala Deià
A thirty-minute walk from the village will lead you down to Cala Deià, a small rugged beach with azure waters. It is frequented by artists who set up their easels for the day, drawing inspiration from the jagged cliffs, little rock pools and encircling pine forests. Right on the waterside is restaurant Ca's Patro March (made famous by the BBC's The Night Manager), which serves delicious seafood – the perfect respite after a spot of snorkeling.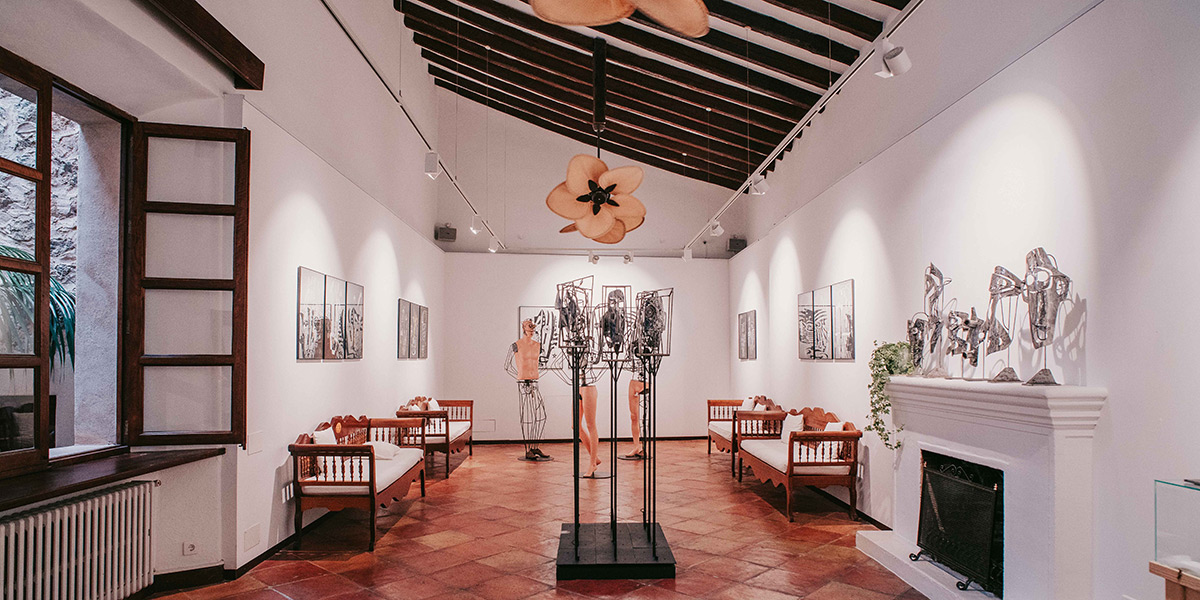 2. Peruse some art
The Sa Tafona Art gallery at the hotel La Residencia has been host to many talented artists over the years. The works displayed are often by artistic talent from the region, demonstrating how the magic of Deiá weaves its way into shape, form and colour. The exhibitions change monthly and the opening nights are always a social highlight for both locals and tourists.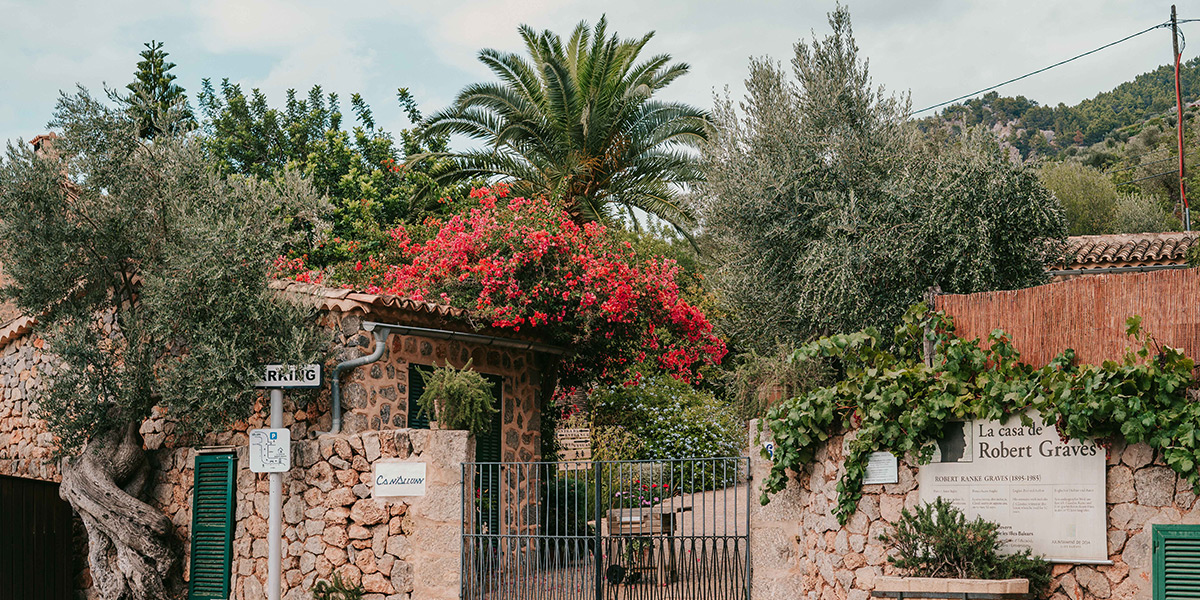 1. La Casa de Robert Graves
The house of war poet, Robert Graves, has been transformed into a little museum, dedicated to his life and works in Deià. It has been preserved to exactly how Robert and his wife, Beryl, would have lived in it, making it a wonderful opportunity to step back in time. Look over some of his original texts, take a wander in his garden and absorb the creative energy that founded much of his work.