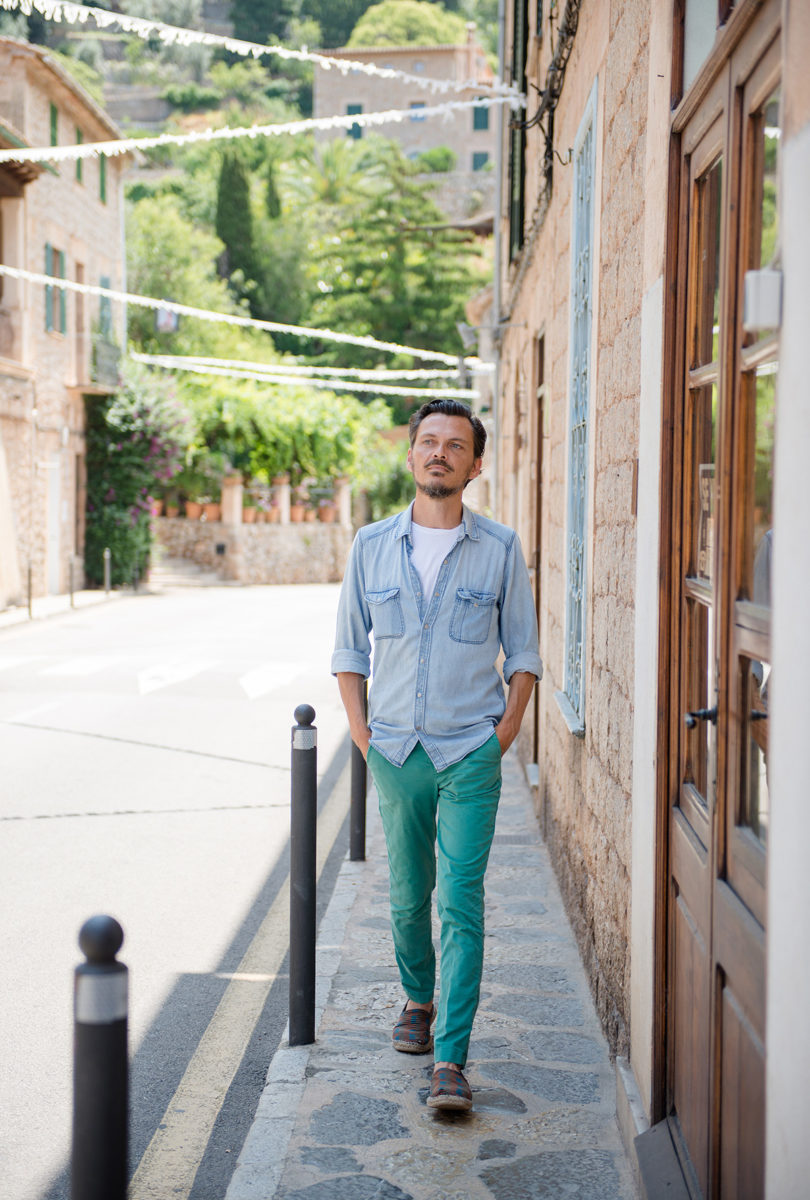 Opt to purchase property in Deià and you'll have some illustrious neighbours including the likes of Sir Andrew Lloyd Webber, Matthew Williamson and PR guru Lynne Franks. Around half of the village's 850-strong population are expats, most of which are the descendants of the bohemian group of artists and writers who first discovered Deià for themselves. The village has formed the backdrop to many paintings, novels and scripts over the years and continues to be a source of artistic inspiration. Therefore, choose to live in Deià and you'll soon settle into a life of quiet observation, appreciating the simple things in life. Inspiration might come from Deià's mountainous landscape, cited as having a "certain broodiness" from writer of Death in Deià, David Coubrough. Or perhaps it is the colours that strike you as unique, as artist Cecelie Sheridan found, claiming that in Deià "even shadows have colour." Life in Deià is extraordinary. Move to this mountain hideaway and you'll find peace, nature and a place to get away from it all.
Daily Life in Deià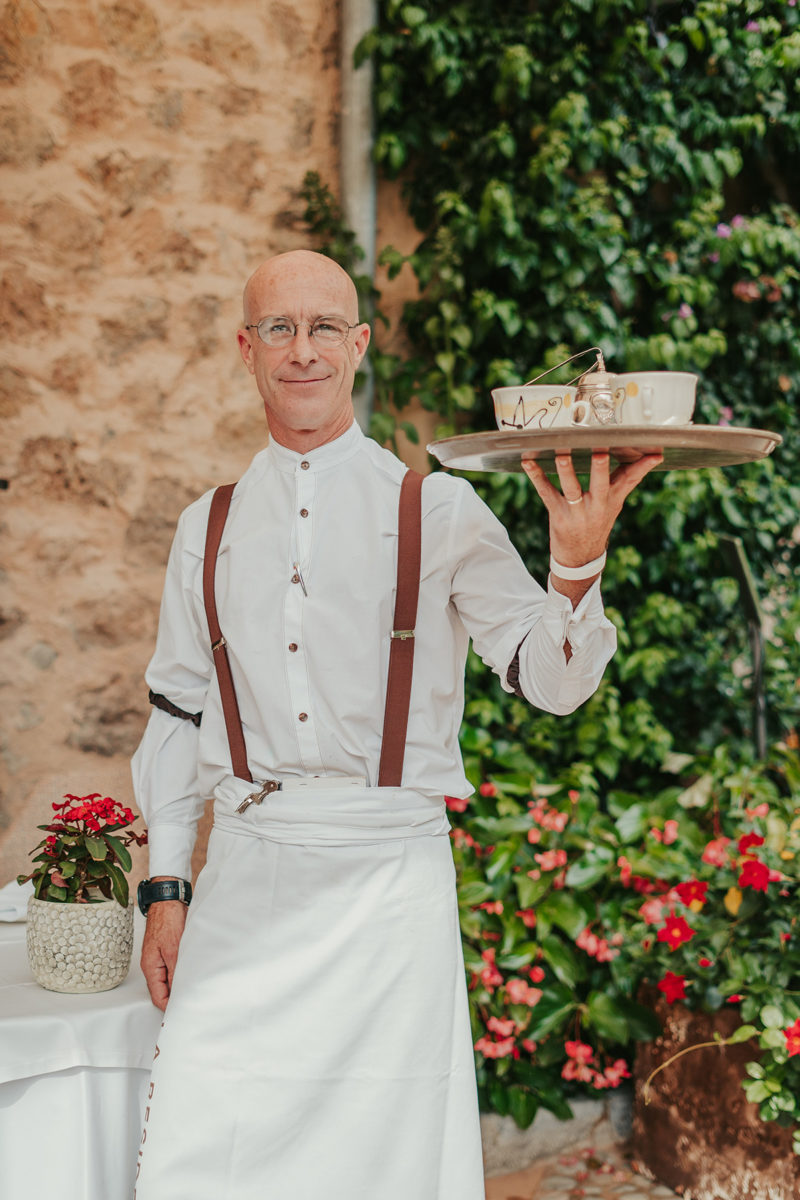 Life in Deià is largely characterised by its mountain landscape and nearby pebbly beach. Nature is at the centre of this quaint Mallorcan village and is at the root of much of its activity. Local residents, independent shops, restaurants and events are all in some way connected to the landscape and new arrivals will not struggle to see why. There is nowhere in Mallorca that meshes such dramatic highland with hazy sea views and old-stone houses. This in turn, feeds into the ambience and contributes to a slower pace of life. On a daily basis, you can expect life in the village to operate calmly, not hurrying or racing for anything – even in the summer season. The routine of picking-up the morning bread from Es Forn Deià or popping into the grocery store Ca'n Bernat goes unchanged.
The best place to get an overview of daily life is to visit Belmond La Residencia. Go there for afternoon tea at Café Miró or for evening cocktails and you will see the effects the encircling natural landscape has on the village. It paints a very clear view of how peaceful life is in Deià, and from such a height you will oversee the village's narrow lanes and how calmly the residents peruse them.
Gradually over time, Deià's slow pace of life becomes normal and anything outside of its bubble seems shockingly fast. This is why the village is a perfect spot in Mallorca to retire or buy a second home. There isn't the expectation to evolve or change things. The steady rhythm of daily life will suit people looking to relax and soak-up its natural landscape. Rather than do or think excessively, life in Deià encourages you to pause and observe, allowing for moments to mean something. Time is appreciated.
The Deià Lifestyle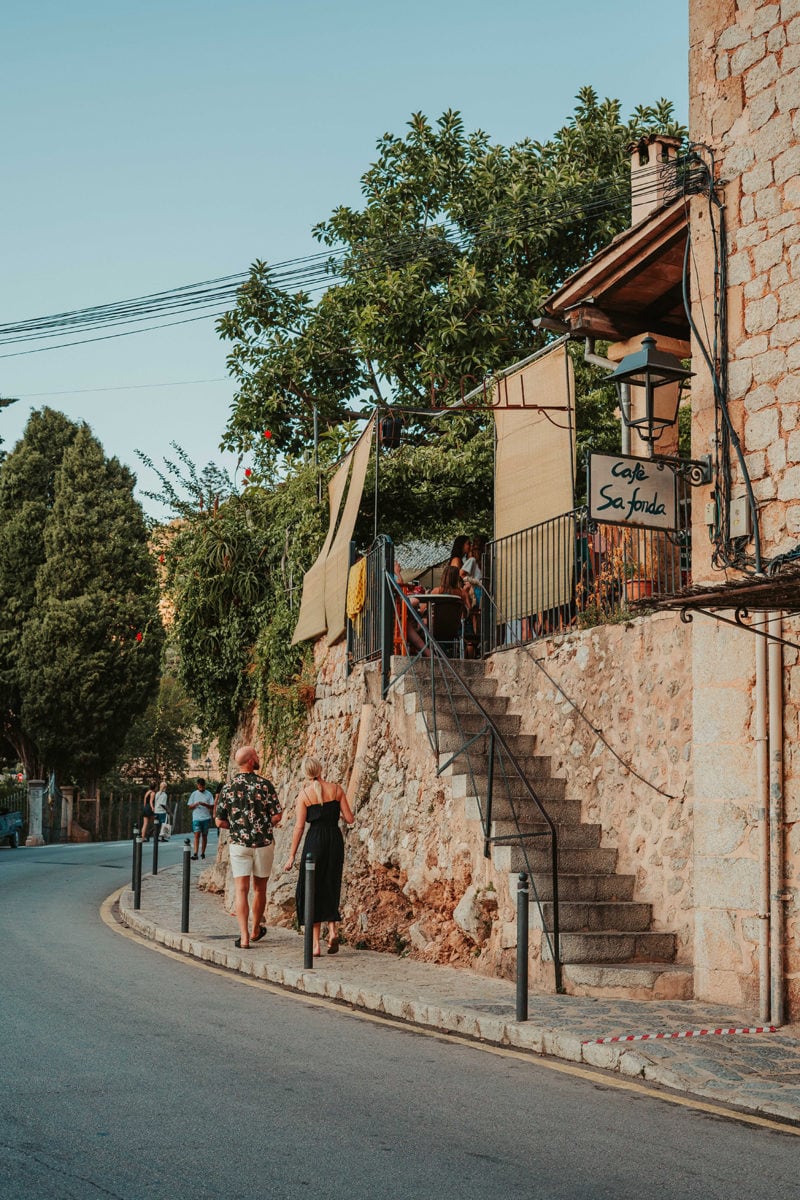 This mountain village is like a country bubble, away from the twists and turns of modern life. People fall in love with Deià for its authenticity and unwavering sense of tradition. Despite its celebrity appeal, the lifestyle in Deià has retained its unrefined character because it's precisely what people value. You shouldn't expect glitz and glamour living in Deià, at least not in the central area of The Clot (characterised by narrow lanes and river banks).
The lifestyle here is quite rural and local residents pottering about in their gardens and walking their dogs confirms this. You'll live in Deià for the peace, particularly if you're used to working in a high-demanding job or commuting long hours. The lifestyle here will bring all of that prior fast-paced living to a pause. Instead of getting caught-up in a whirl of budgets and deadlines, you'll go for a walk into the mountains, meet up with friends at The Village Café or paint in your garden. You'll find time for yourself in Deià and the chance to explore the creative pursuits you always put on hold.
If you're a lover of nature and people in equal measure, it is worth knowing that the Deià town hall regularly organises hikes in the area. It is a good way to get a sense of the surrounding landscape and meet other expats who've lived in Deià for years. It doesn't all have to be peace and quiet, especially if you find hotspots like Sa Fonda famous for bringing the local community together – even back to when the first artists arrived. Likewise, the Deià Art Festival held in October is a great opportunity to meet other creatives and includes a wealthy catalogue of workshops and talks.
Local Insight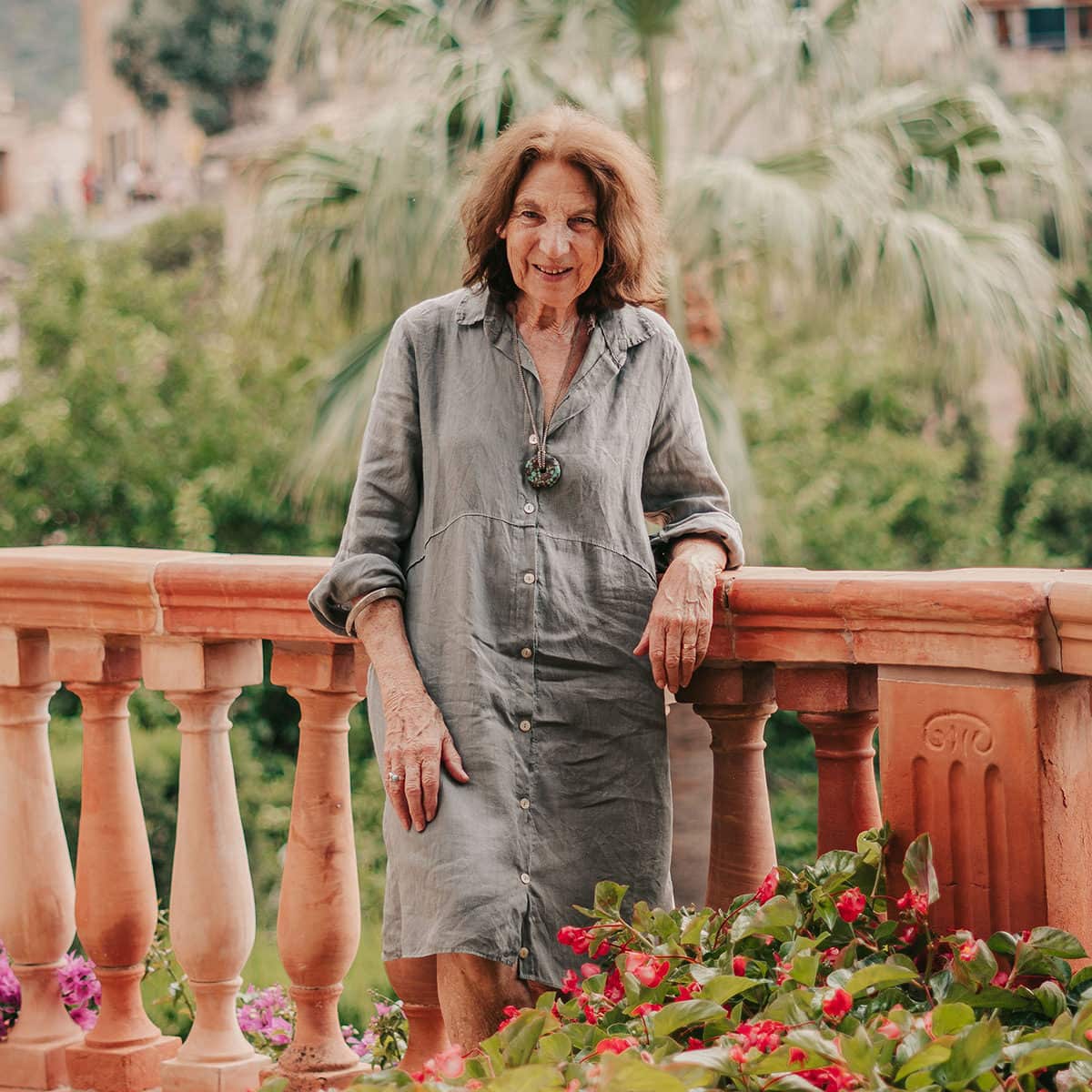 "Before any of us came along, there were always Catalan painters here. They hopped on the ferry and spent two or three months painting for months. You could rent houses for absolutely nothing."
"I was never used to the bright Mediterranean light. When I lived in London I painted in rather muted tones but here everything is so strong, even shadows have a colour. It isn't a black and white world as you know, it's deep blues, bright flowers… very different."
"I've never lived in a place with such a vibrant art community. We regularly sit down, have a coffee and between us discuss our works. There's always been a bit of competitive spirit which I like."
Finding a Home in Deià
Exclusivity is a word regularly associated with the Deià property market thanks to a rich catalogue of outstanding homes. In Deià, it usually depends on where you are situated in relation to the mountain side to guarantee the best spot. You'll find that homes towards the top of the village in areas like High Deià are more in demand for their views and hours of sunlight. Therefore, the higher the climb, the sunnier the spot and more outstanding the property. Think luxury. Think high up the mountain.
Although, if its quaint, quirky and a little bit rustic then the centre of Deià (known as The Clot) is where you'll find your dream home. Writers and painters usually find residence in the authentic townhouses that line the river banks, loved for their overgrown hedgerows and orange trees.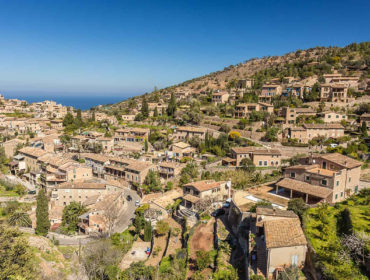 Will it be a rustic townhouse in the centre of Deià? Or buying a large estate with views overlooking Cala Deià? Find out all you need to know about buying a property in Deià!
Renovation & Construction in Deià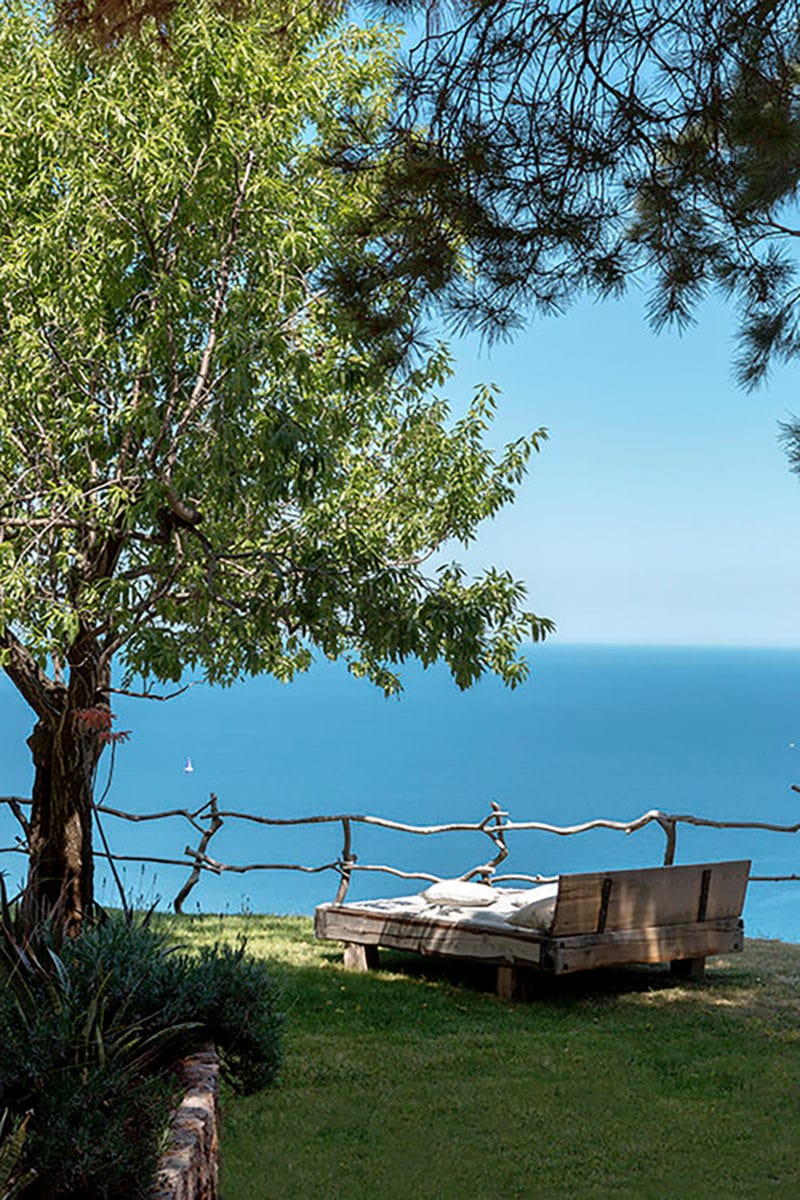 If you've just bought a luxury villa or large finca, the chances are your property will come with a decent-sized plot of land. Therefore, your first year of living in Deià might entail doing some renovation work and adapting your new home to suit your lifestyle. Focus is usually on reconstructing outdoor space given life in Deià (and across Mallorca) is enjoyed mostly outside. This might include adding a smart terrace area, a swimming pool or even restyling the garden. Feeling at home in Deiá is about making your property comfortable so that it reflects your character and style.
Admittedly, not a lot of construction work is required for majority of Deià properties, but in the process of settling in, some new residents will find amendments needed. For big projects that require your property being evaluated for legislation or indeed architectural designs drawn-up, then local Deià company MoreDesign are recommended. Their team do everything by the book to ensure that your project complies with the city council. They also offer MoreDecor which aligns with the work of their Design team in adding those all-important homey touches.
Home & Décor in Deià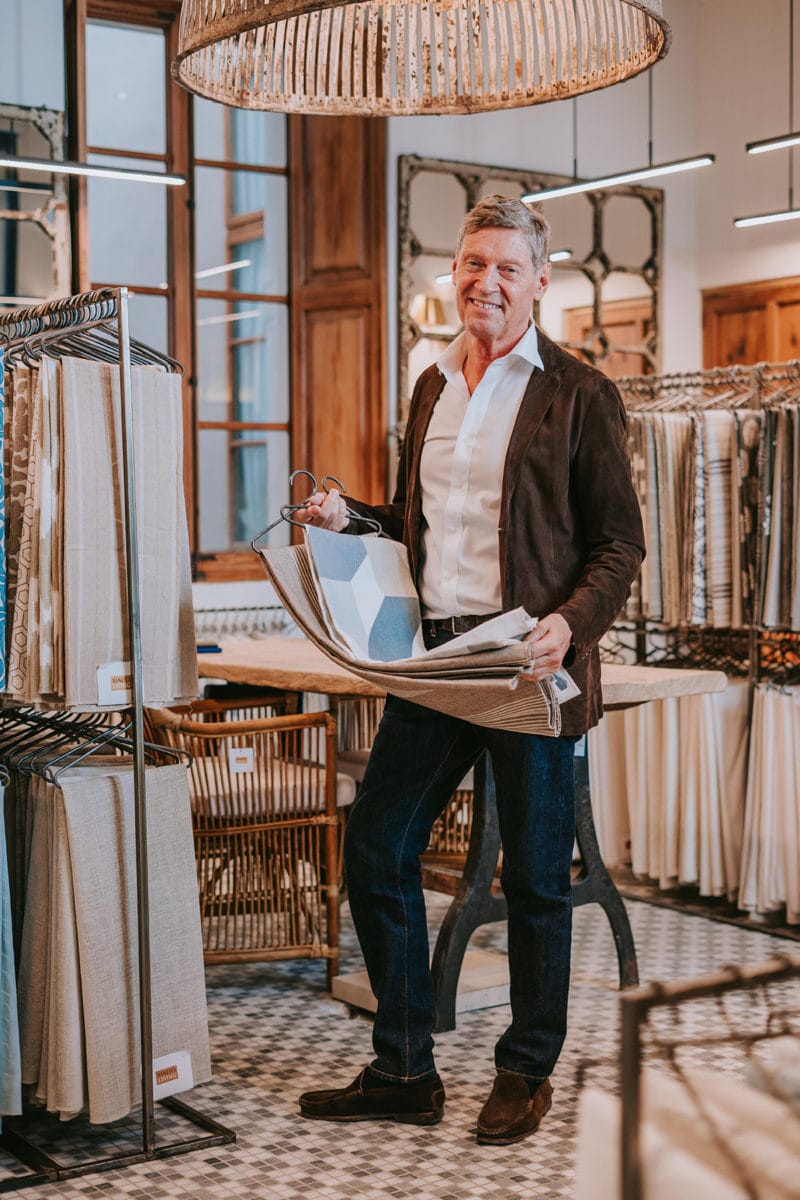 In a village this small, it should come as no surprise that there's little in the way of furniture and interior design stores. However, what it does have is the opportunity to buy artworks and crafts direct from the artists who live in the village. For those who like their art with a surrealist bent, Deià legend and long-time resident Arturo Rhodes frequently exhibits locally. Celebrated artists David Templeton and Alan Hydes, too, settled in Deià many years ago and are still creating work you can hang in your home, often inspired by the scenic surrounds.
While there are fewer galleries in the village today, those wanting to brighten up their homes with ceramics will find two places to peruse. In the village centre, the Gres Gallery features unique, hand-made pieces by local potter, Dora Alzamora Good. Just close by is also the workshop and outlet of Ceramics by Joanna, where you can buy boldly decorated pieces that draw inspiration from nature.
Of course, for more variety in style and access to international brands then a trip to Palma is necessary. Only in the capital, will you be able to choose between hundreds of brands and get the professional guidance needed. If you're looking to incorporate the colours of Deià into your home, Klas Kall at Rialto Living is recommended for his collection 'Mediterranean Seaside'.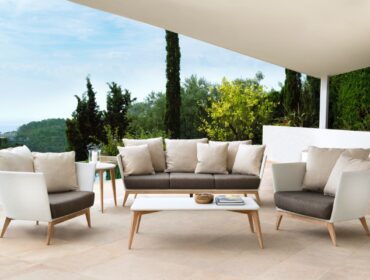 Shop til you drop with this list of the best furniture stores in Palma and you'll be well on your way to creating the home you've always dreamed of.
Accessible Schools in Deià
While Deià is a wonderful place to bring up children, there are no international schools within easy driving distance – most of the popular ones being between 35-45 minutes by car. There is, however, a well-regarded public school in the village, Robert Graves Public school, which caters for kids from three up to 12 years old. Being public, most of the teaching will be done in Catalan, which might put off some parents. However, for families looking to integrate themselves fully into the village, learning Catalan is the right step forward. Knowledge of the local language will help children become more involved in the local community and wider Mallorcan network. Parents with very young children will be interested to know of the Es Verger nursery which looks after babies to three-year-olds.
For budding musicians, there's Deià Music School, which accepts children as young as four and offers one-to-one tuition, musical workshops, and various musical groups. Adults, too, can take lessons in a wide range of instruments. New residents who have moved to Deià in want a new creative skill might find this a viable option, or otherwise, in the Community News musicians advertise classes.
Setting up a business in Deià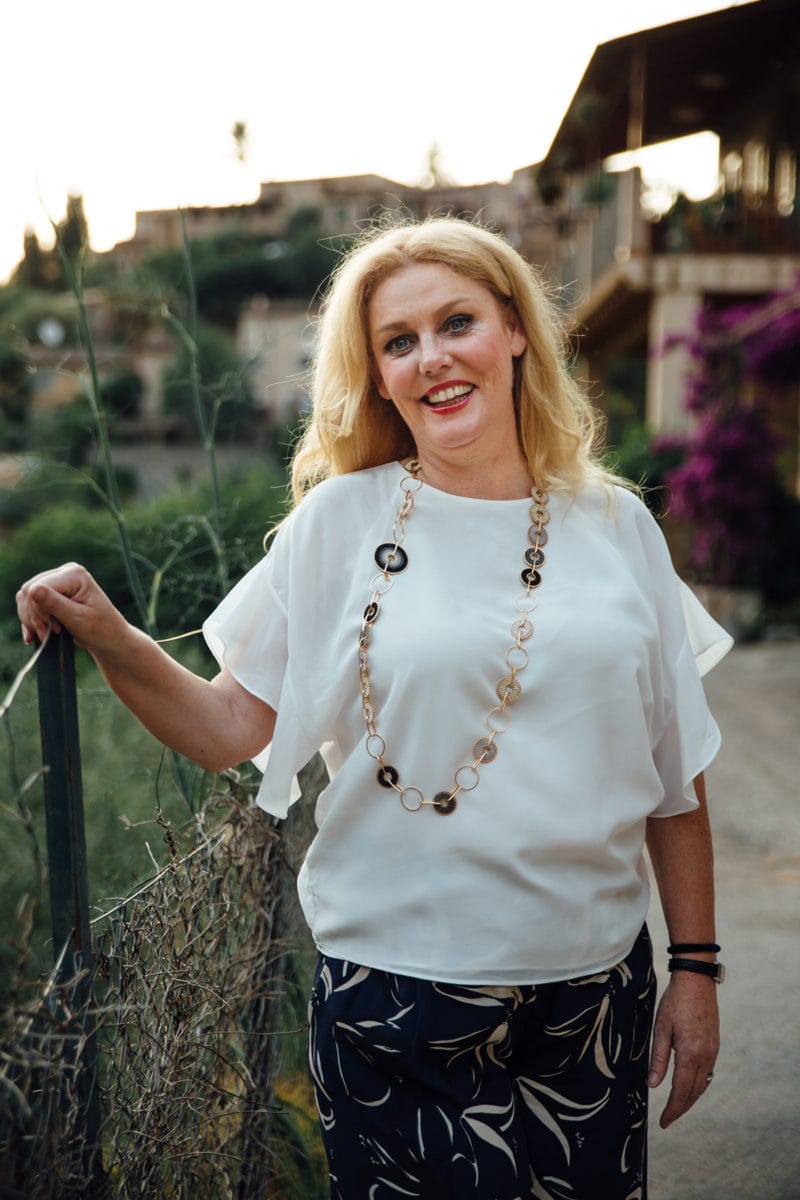 If you're moving to Deià to set-up a business, then the likelihood is that it will be in the hospitality or tourism sector. If it involves setting-up a store, it is worth considering the market in Deià and understanding the types of business that operate comfortably. The village sees an influx in tourists in the summer months which does present an investable business opportunity. However, every business has to be sustainable and any concept based on Mallorca's tourism should prepare for a winter downfall. The key to a successful business in Deià will be thinking about what can operate all year-round and be attractive to locals and tourists alike. A market report should be undertaken with some months well-spent in the village understanding its economic climate. Talk to locals like Patricia and Sebastian Pasch at Restaurante Sebastian or Charlie Hill from Charles Marlow for some insider info. They all started successful businesses in Deià from scratch.
For a village like Deià, most residents will find that setting up a business remotely suits them best. Given the large expat community, you'll find that most residents will use Deià as a tranquil base to work from home. The downside to this might involve an international commute now and then, but the pluses certainly outweigh the minuses. CEOs and managers once working in the competitive climate of London, Berlin or New York will find mental clarity in Deià.
Getting Around Deià
Parking areas
A few small parking areas are free of charge in the village, but the largest car park is located in the centre opposite the entrance to La Residencia. Some blue-line metered parking is also available, but expect spaces few and far between in summer.
Taxis
The village's main taxi rank is also located just next to the main car park. Here you'll see a list of prices as well as a couple of numbers you can call to request a car.
Buses
The L210 bus connects from stops just on the edge and in the centre of Deiá. Buses are not always very regular, but connect to Palma in 45-50 minutes.
Recommended Businesses in Deià
Living in Deià and loving it for its true sense of character means getting to know its local businesses. Through visiting a few of these lovely enterprises below, you'll start to build a bigger picture of what it's like living in the village and get a sense of what the local community offers.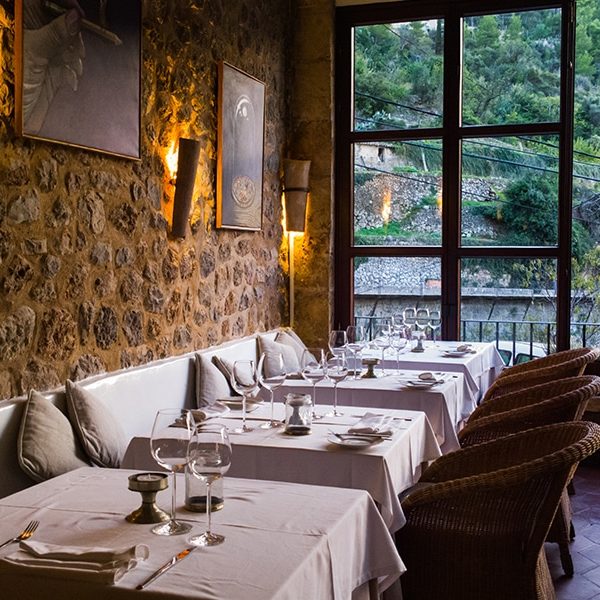 Here, Dr Helen Cummins gives us her pick of the most romantic restaurants on the island, perfect for celebrating an anniversary or engagement.
Read More →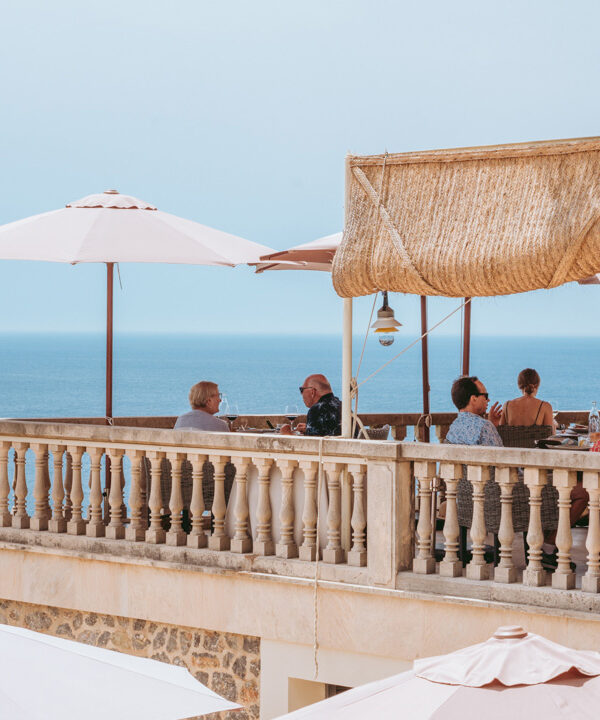 In 1971, a family restaurant opened by the sea in Sóller. Inspired by beautifully simple Balearic cooking, it was the award-winning Béns d'Avall.
Read More →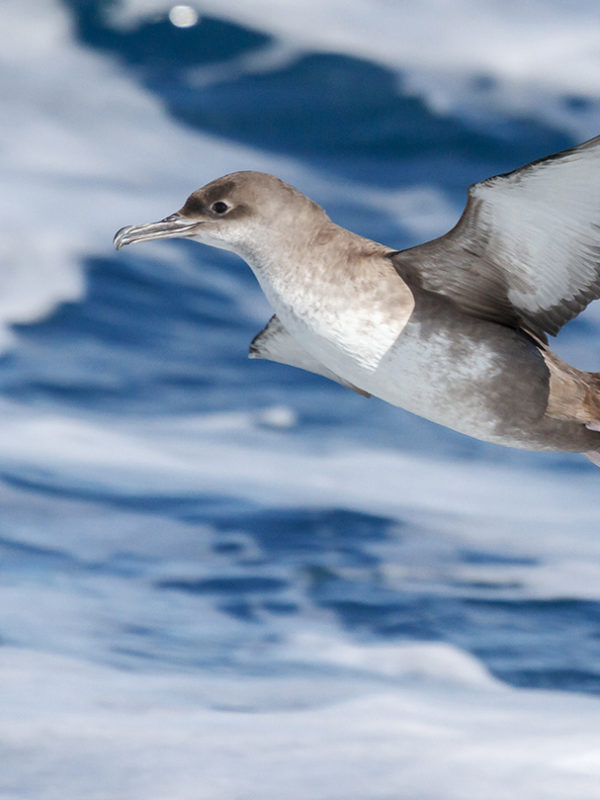 We talked to conservationist Ben Goldsmith to learn about how his innovative funding organisation is helping support green initiatives on Mallorca.
Read More →
The Last Word
Life in Deià is for people who appreciate Mallorca's natural landscape and support the village's unchanging creative spirit. It is not a place that you'll find evolving radically due to its calm and steady pace. Building a life in Deià is what many will envy – it is rustic, organic, simple and luxurious all in one. Properties in Deià hit sky-high prices defining the luxury property market in Mallorca, but their prices also account for the incredible lifestyle you'll get here. You'll find time in Deià to pursue what you want, whether it's a new business or a creative passion the village fosters a happy and relaxed lifestyle in Mallorca.