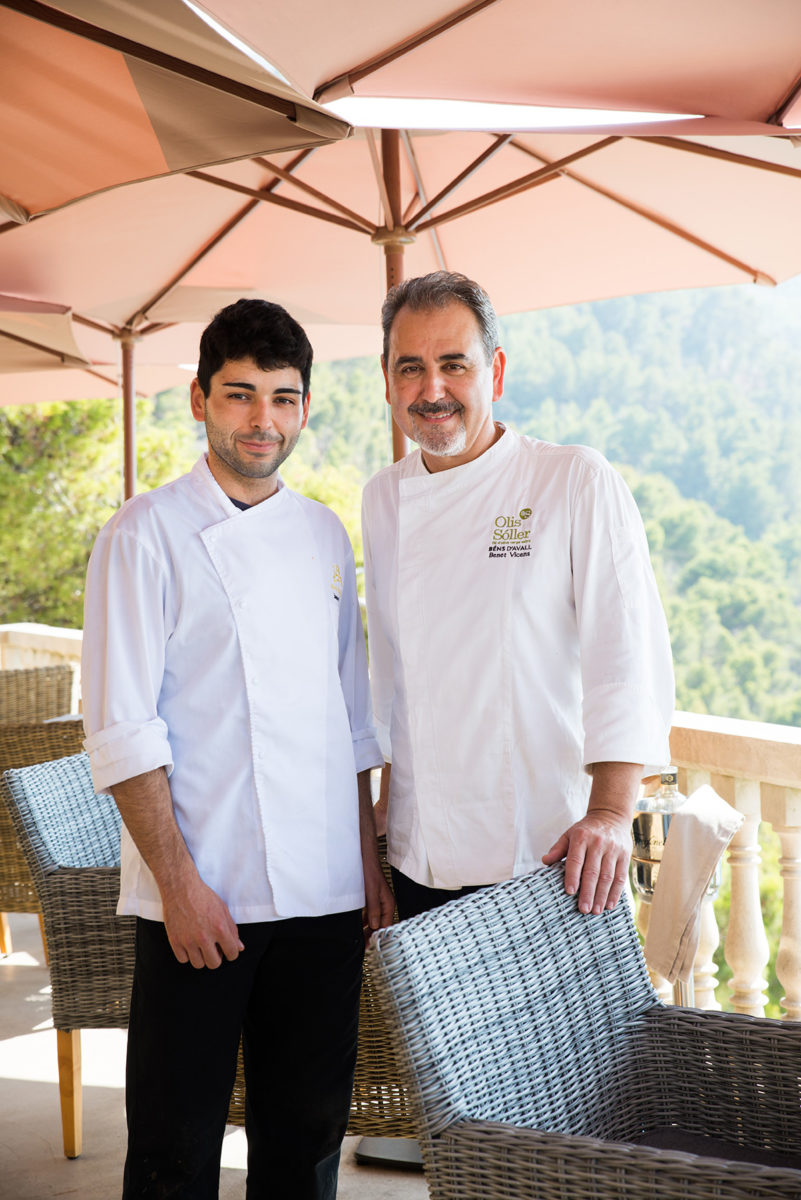 Roll back the years to the 1970s: two women work side by side in the kitchen of their simple but popular family eatery. Tempting aromas of home-cooked food lure young Benet Vicens in to watch his grandmother and mother cooking.
Freshly harvested vegetables, fish brought ashore that morning in Port de Sóller, and golden orchard fruits, are lovingly turned into dishes that make the journey to this tucked-away place worthwhile. He is inspired.
Today, chefs Benet and his own talented son Jaume are at the stoves in Béns d'Avall's kitchen. Benet's wife (Jaume's mother) Catalina Cifre is the restaurant manager, offering a genuinely warm welcome and leading a team of friendly but highly professional front-of-house staff.
Although this sophisticated restaurant no longer resembles the simple eatery opened in 1971, three things remain unchanged: the spectacular mountainous-coast views; the blissful tranquillity of the setting, and – most importantly – the family values that have shaped the evolving business and cuisine.
The family invested in terrace improvements for the 2016 season, giving it a stylish new look and extending the available space. Who wouldn't want to linger over an al fresco lunch in such a setting? Or dine and watch the sunset conclude yet another perfect day on Mallorca?
fg_lazyload
Bens d'Avall Restaurant
Bens d'Avall Restaurant
Bens d'Avall Restaurant
Bens d'Avall Restaurant
Bens d'Avall Restaurant
Bens d'Avall Restaurant
Bens d'Avall Restaurant
Bens d'Avall Restaurant
Bens d'Avall Restaurant
Although Benet spent time in Paris in the '80s and was inspired by Ferran Adrià in the '90s, his island of birth is the main inspiration for the father-and-son's signature Balearic cuisine.
The two chefs are advocates for high-quality seasonal local produce: "Our cuisine defends and promotes the values of the island's culture, its roots, and its produce," Benet says. By sourcing locally, they are not only guaranteeing freshness and authentic flavours, but also championing the producers – who increasingly face competition due to demand for cheaper (but inferior) produce imported from outside the Balearics.
These heartfelt values and avant-garde culinary techniques are evident in every dish that leaves the Béns d'Avall kitchen, whether from the à la carte menu or one of the exquisite tasting menus offered. For all of this, the Spanish 'Guía Repsol' has awarded Béns d'Avall two prestigious 'Soles' for 2017.
Address details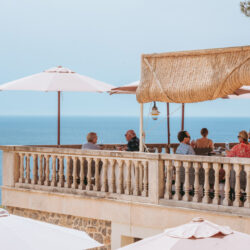 Bens d'Avall
Carretera Sóller-Deià, Sóller