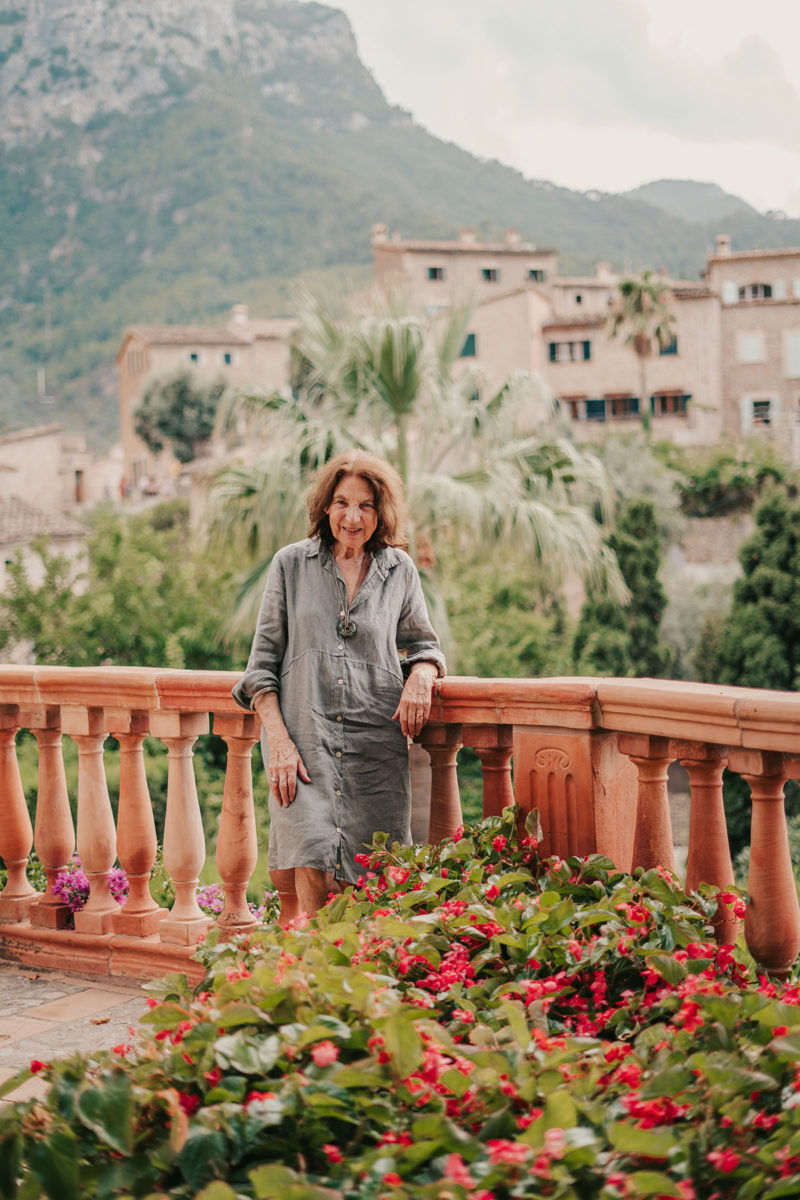 We meet artist Cecilie Sheridan on the terrace of Belmond La Residencia in Deià, a hotel she has long worked closely with. The Cecilie and George Sheridan Art Collection which consists of over eight-hundred works throughout the hotel is a treasure, as is her work at the hotel's Sa Tafona Art Gallery. She is one of Deià's most active artists who – alongside her husband George – has firmly rooted Belmond La Residencia into the heart of Deià's creative community.
Under forest-green Serra Tramuntana mountains, Belmond La Residencia is home to quiet solitude. With just a few quiet mutterings of people sipping afternoon tea, it's hard to imagine Deià being any more tranquil. However, for Cecilie, this view is quite different to the Deià she first encountered over fifty years ago. She refers to a time when sheep would graze the lawn and the hotel was nothing but two farm buildings. "There was once a time when just three cars would pass through," she says, pointing to the winding road that snakes into Deià.
When Cecilie travelled to Deià she soon met her husband George Sheridan (1923-2008), a fellow artist with whom she had two girls, Amy and Tara. Her artistic vision changed with the move, which she says was mostly down to the colour. "I wasn't used to the bright Mediterranean light. When I lived in London I painted in rather muted tones but here everything is so strong, even shadows have a colour."
Over the years, George and Cecilie worked hard together to support local artists, showcasing work from all over the island. The collection – which features both their art – can be seen throughout Belmond La Residencia. Given the length of time it has been running, we're curious to know if it has evolved. "It's not the Guggenheim, it's a working hotel. We had to make space for television screens for example…" A battle between technology and art? She replies with a smiley glint in her eye, "I see technology as a tool not a weapon."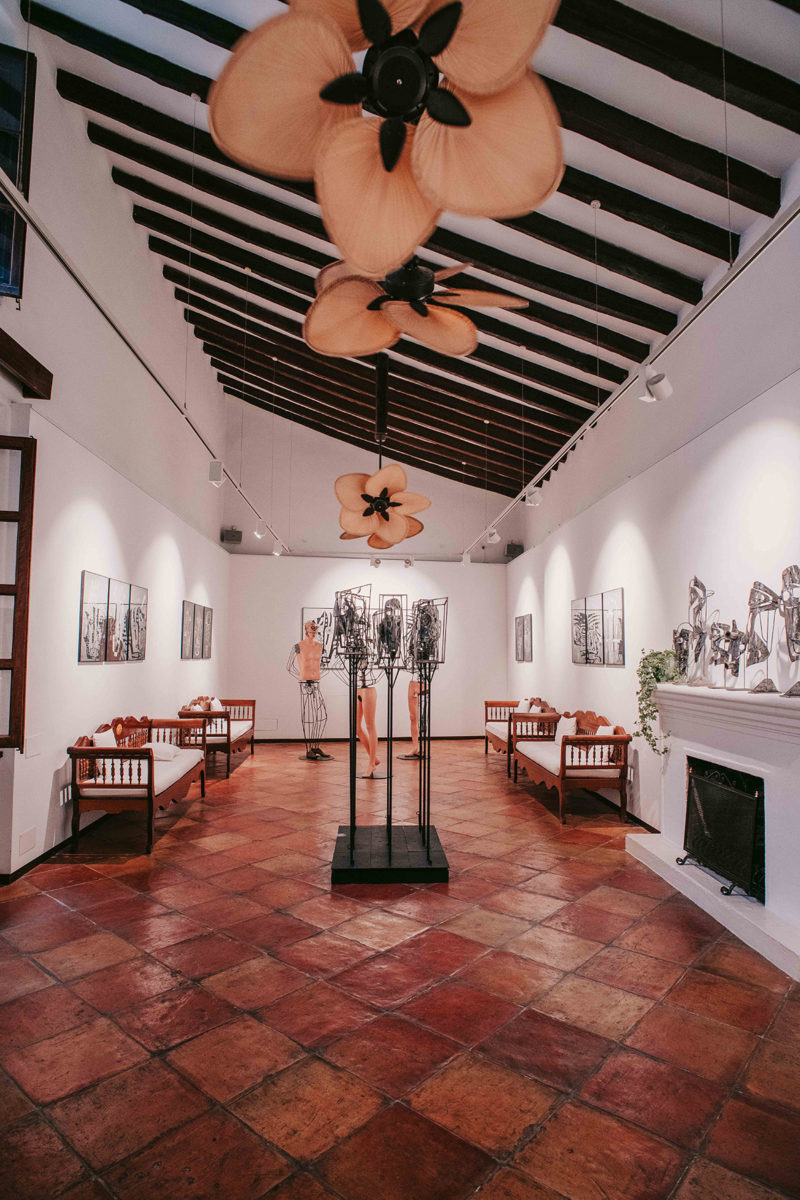 Alongside running the collection, Cecilie also organises exhibitions at the hotel's Sa Tafona Art Gallery which introduces a new artist every three weeks. The quick turnaround means a lot of work, but creating a space to express new ideas is important to Cecilie. "I don't want to exhibit pretty saleable pictures. I want art in the hotel and I do try to keep the standards up here." She explains that it can be hard judging the work, but in the end it comes down to instinct. "After a while of looking at art, you start to recognise quality. They can have whatever style, but if it's something just thrown together you soon pick up on that."
Cecilie also runs a weekly Walk and Talk art tour where she takes hotel guests around the village to visit artist's houses. There is a wisdom to Cecilie's words, which paired with her warm-hearted nature make her an inspirational woman to listen to. Her work in Deià remains contemporary, as she now prepares to receive submissions for the George Sheridan Art Prize, this year based on Da Vinci's 'Annunciation'. She is a Mallorcan treasure: loved by the people of Deià and cherished by the local artists she supports.
Photos by Sara Savage
Address details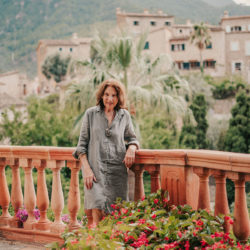 Sa Tafona Art Gallery
Belmond La Residencia Hotel & Spa Son Canals s/n, Deià