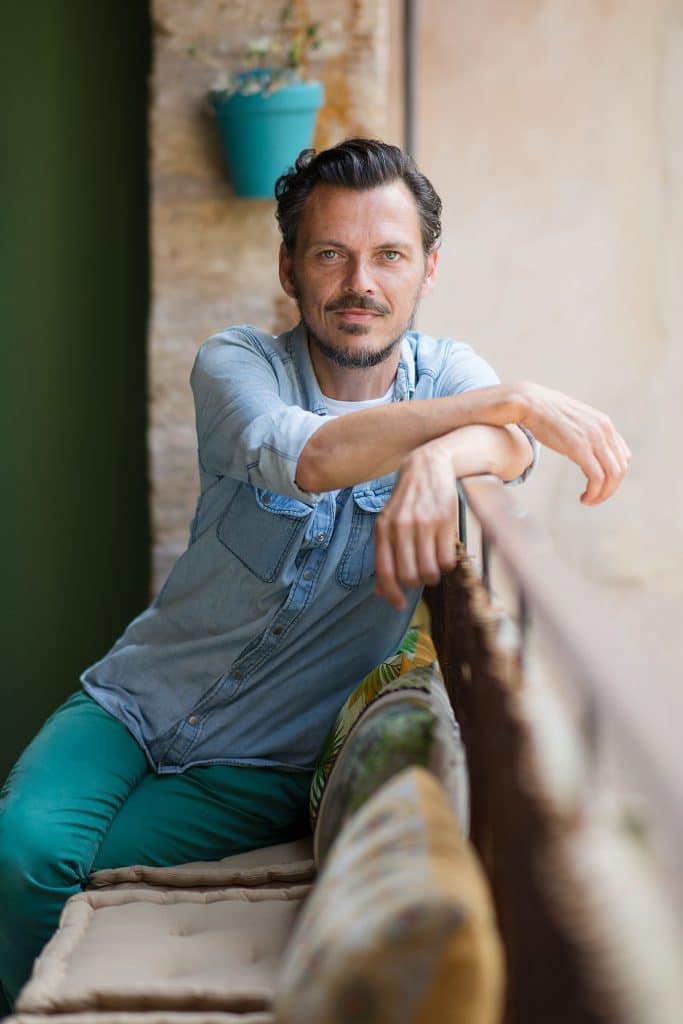 Matthew Williamson (Manchester, 1971) always knew that he wanted to be a designer. He was already reading 'Vogue' at the tender age of 11 and – thanks to his family – proceeded to study Fashion Design at the prestigious Central Saint Martin's in London where he stood out for his particular style, which was far from the conceptual trends.
Matthew's talent soon attracted the attention of brands such as Marni and Emilio Pucci, where he worked as creative director. However, as he failed to fulfil his creative desires there, he decided to focus on his own brand and the opening of stores from New York to Dubai. This has been keeping him busy until now – with a well-stocked agenda of collaborations: the spectacular range of home textiles and decorative wallpapers made for Osborne & Little; his first collection of furniture for the company Duresta, and another of household goods for the American brand CB2. All present the exotic touch that identifies him and breaks the routine of everyday life.
His path is filled with important milestones. In 2007, the Design Museum of London organized a retrospective of his work entitled 'Matthew Williamson – 10 years in fashion' and a year later he was awarded the 'Red Carpet Designer' at the British Fashion Awards.
In 2010, Rizzoli published the retrospective book 'Matthew Williamson' with the contribution of actress and international muse of boho style, Sienna Miller; the iconic editor of Vogue USA, Anna Wintour, and designer Diane von Fürstenberg. Also, for the 15th anniversary of his career, Swarovski made a short film that was exclusively screened on Net-a-Porter.com along with a limited-edition collection of glass dresses.

"The world of fashion has changed a lot. When I started, we waited six months to show a collection. Now with online sales and social networks, the dynamics are brutal. I'm now enjoying interior design a lot more. Soon I will launch my collection of candles and, now that I have a daughter of a year and a half, maybe a line for children," the designer says.
Matthew decided to start a project in Deià. Nama Restaurant – owned by German Namali Schleberger (head of stage and production design for the television show 'Got Talent' in Britain and the USA) and the German cycling champion Linus Gerdemann – has decided to extend its offer with Nama Bar. A luscious sushi-cocktail-bar that has been decorated by Matthew Williamson with his characteristic colours and prints, walls painted with flamingos, parrots, and peacock feathers, as well as velvet armchairs and vintage lamps. "Nama Bar is a project born of a friendship. It's sexy, bohemian, eclectic and different, with the feeling of a private club," says the designer. In this adventure, chef Bonnie, born in Singapore, and her partner and sommelier Arantxa Orduña-Galán are also involved.
DISCOVER MORE CELEBRITIES LIVING ON MALLORCA
Discover more top furniture stores in Mallorca!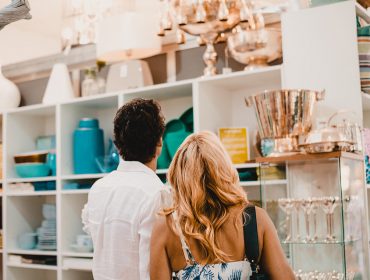 Based on years of local knowledge and first-hand experience, find out the the best furniture stores to visit in Mallorca, chosen by editor Helen Cummins.
Address details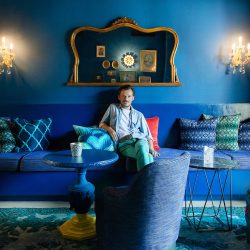 Matthew Williamson
Deia