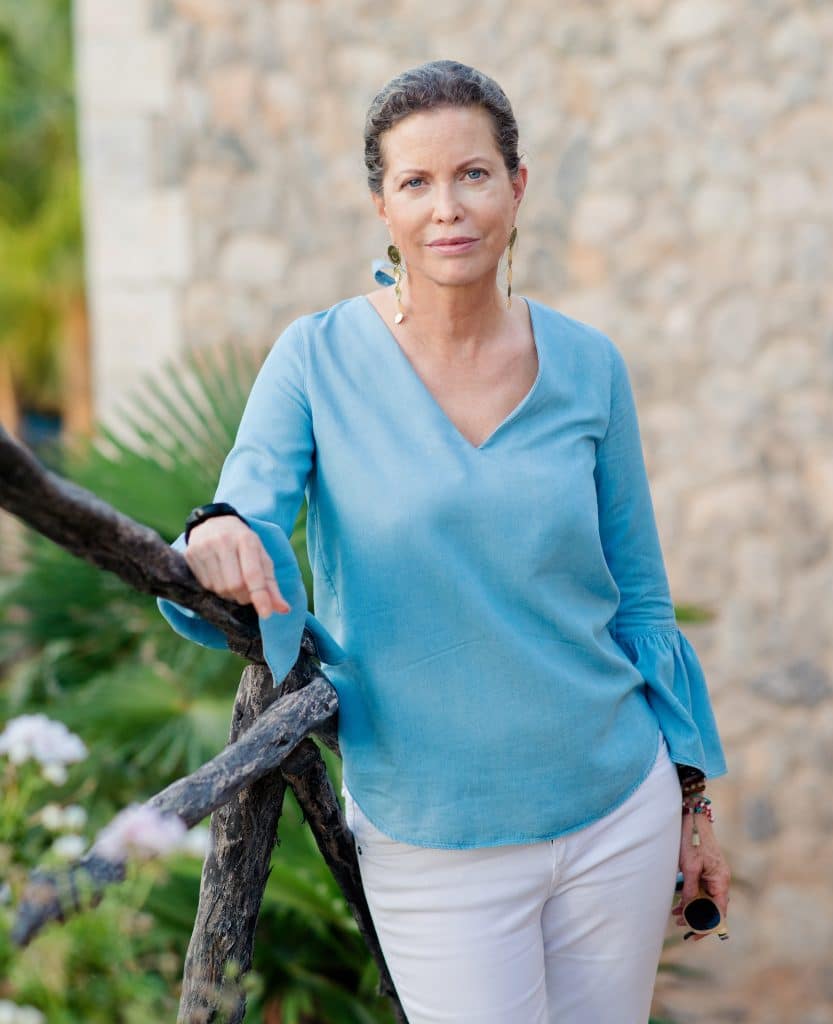 Diandra de Morrell Douglas (1956) has been spending her summers in Mallorca since she was a baby. S'Estaca, the house she half-owns with her ex-husband, Michael Douglas, is a privileged space where the real luxury is the environment. The views of Sa Foradada and the infinite sea, surrounded by pine trees and vineyards, take your breath away – in addition to the coverage of your mobile phone. Built on a plot of 100 hectares, it has 10 bedrooms, a loft, two cottages, terraces, a swimming pool, a wine cellar, and private access to the sea. In the organic garden, a fun scarecrow represents Donald Trump.
Two boats handled by Joan, from A Guarda, provide the house with fresh fish of the day; something basic for Diandra, who is opposed to genetically modified foods.
The gorgeous 13-year-old twins Hudson and Hawk, from the relationship that Diandra had with Zachary Hampton Bacon III, and their 12-year-old Russian sister Imara, enjoy sea outings for water skiing, playing on their Donut, or swimming in Cala Deià, accompanied by their dog Namaste. "I want them to experience nature and the village; it is not enough to be bilingual, but important to be bicultural and aware of the fact that the US is not the centre of the universe," she says.

Soon, Diandra – who has always been active in social causes – will start a political campaign in the United States, coinciding with the publication of her eldest son Cameron's book. Based on his life and experience in prison, where he spent seven years for possession of drugs, it aims to be an instrument of change. "These guys need psychological help, not being in jail," Diandra says. An initiative that his father Michael will also support, as both parents have managed to soften their relationships.
For 40 years, Diandra has been a staunch defender and activist for the protection of the Sierra de Tramuntana. She speaks Spanish and Mallorcan fluently, and has collaborated in the book 'Mallorca Sostenible' with the GOB, fighting for the Valldemossa – Deià road not to be expanded. The simple barrier of her house has a lock and a chain, nothing is electric. "Friends come from all over the world and always say that in S'Estaca it seems that time has stopped," she points out.

The likeable Diandra is the daughter of a Swiss-American diplomatic father and an Anglo-French mother. "A molotov cocktail," she insinuates, remembering her mother – who lived between Paris and Washington DC and came every summer to the Club Náutico in Palma to sail, coinciding with Don Juan Carlos. Her childhood memories allude to the house of Pedro Salas with his horses and the Mallorcan black mule, and escaping from her home Miramar to S'Estaca to go on the Zodiac that Yannick Vu and her husband had, or to eat at her favourite restaurant, Ca's Patró March. "Robert Graves was an eccentric and close friend of my mother's. He came around for tea every day. Every summer he performed a play and gave a role to people from the village as well as to famous writers, painters, and actors from New York and the rest of the world."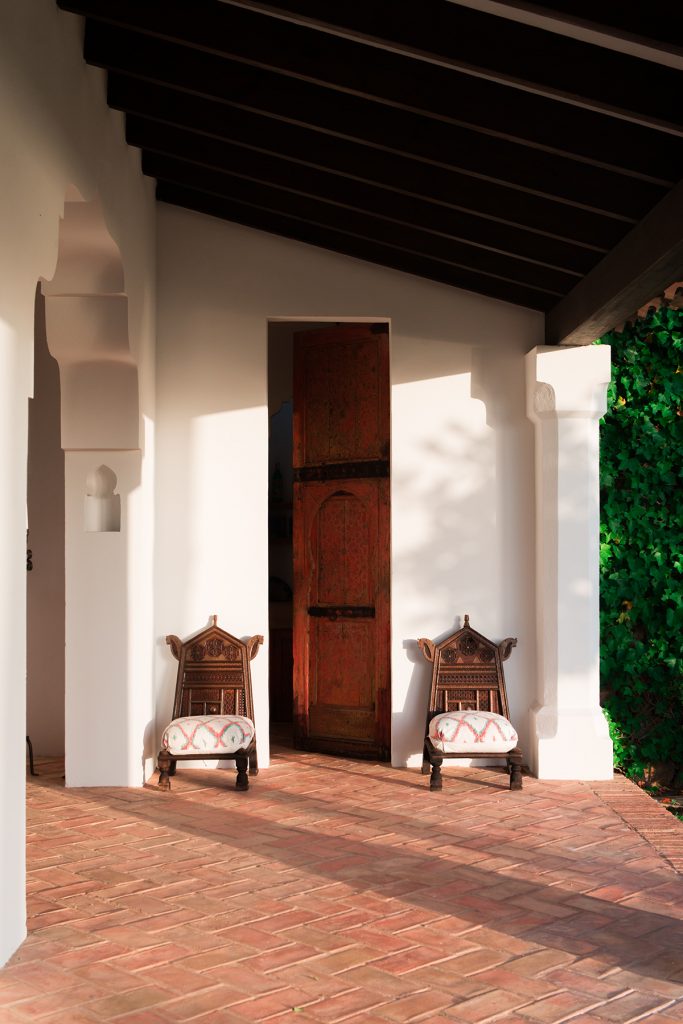 She studied sporadically at CIDE school, although she was interned in a Swiss school until arriving at Georgetown University, where she met Michael Douglas as a scholarship holder in The White House, and married him a few months later. She was 19 years old and Michael 32. The purchase of S'Estaca was an act of love: "Michael understood the Mallorcan beauty and culture and that's why he has continued to come for many years. We will only sell it to someone who knows how to love and care for it," she says.
The sale was originated by both of their children, who are already adolescents and beginning to lead a life of their own. Those of Michael and Catherine Zeta-Jones prefer to be in Bermuda, where 400 years of history tie them to the Douglas family, and Cameron will move to California. Adding that Hudson and Hawk's father lives in the Hamptons, Diandra has planned something "in the middle", her estate in Millford.
Nevertheless, Diandra, who has made Mallorca famous amongst the most exclusive international society, will always find reasons to return.
DISCOVER MORE CELEBRITIES LIVING ON MALLORCA