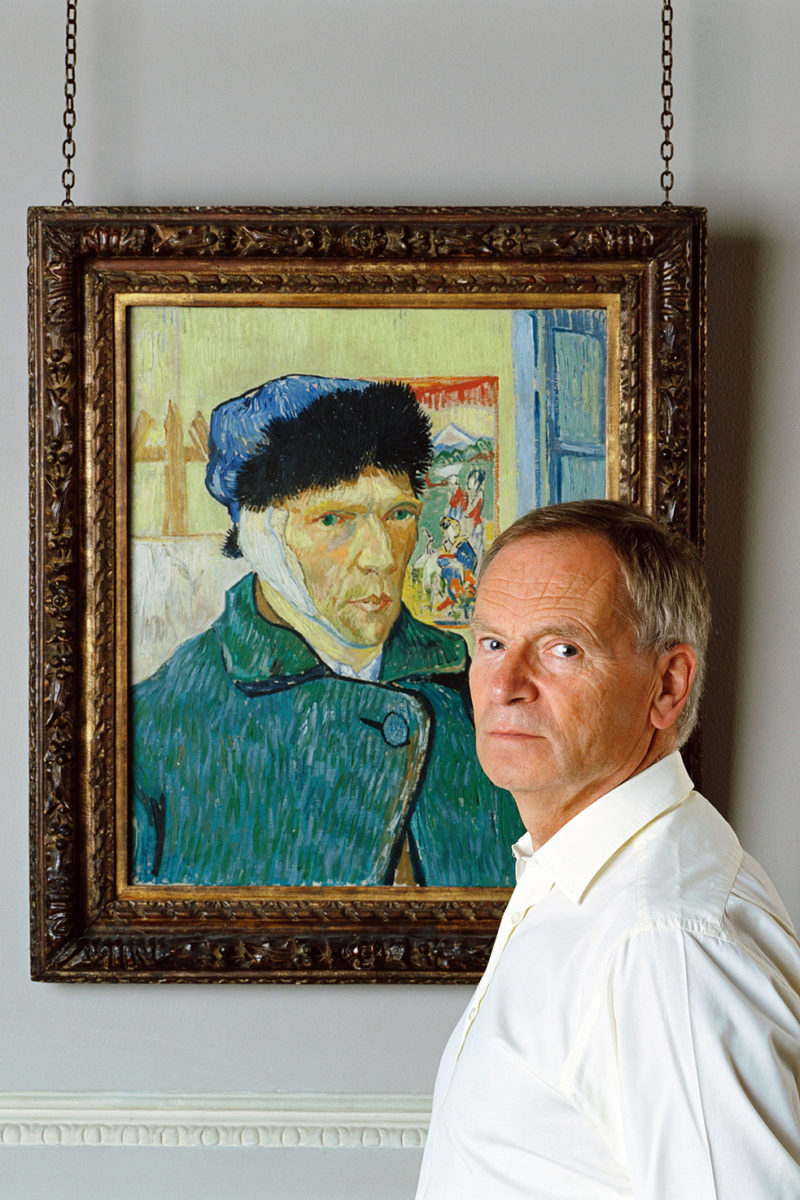 His role as Margaret Thatcher's Conservative Party deputy chairman ended rather ignominiously in 1986 – and he later spent two years in prison for perjury. But more than enough column inches have been filled with stories of that period of his life.  Jeffrey Archer, whose first novel – Not a Penny More, Not a Penny Less  – was published 33 years ago, has defied critics with his prolific writing success (almost 30 works of fiction and non-fiction, and two plays).  He also has a passion for the arts – and Mallorca.
In May this year he did another book tour of India, promoting his latest work Paths of Glory.  As an avid cricket fan, the country has obvious appeal for Jeffrey, but there's more to it than that.  "India fascinates me, but the truth is that it has the biggest readership of my books – 50 million  Indians have read Kane and Abel.  They read more than the Americans. India has 200 million educated people who read English. In America, two to three hundred might turn up for a talk and book-signing; in India it's two to three thousand."  At the first venue on this tour he signed more than 1,000 books in two hours.  Just thinking about it makes my wrist ache . . .
"I did six cities in 12 days," he says, "but one of the problems of tours is that you spend most of your time in hotels." He did, however, witness the excitement of the general election and its outcome; his interest in politics made it a highlight of his visit – particularly as, for the first time in more than 50 years, India is now governed by one party. "I'm fascinated by the continuation of the Gandhi family in Indian politics – despite the previous assassinations." He tells me that everyone there is talking about Rahul Ghandi, grandson of Indira, and believes India will be in a very powerful position over the next five to ten years.
I'd read that he finished the 10th draft of Paths of Glory on Mallorca (he handwrites several drafts; A Prisoner of Birth took 17!).  "I wrote my first book and my last five books here. It's a lovely place where I'm glad to write and live," he says. As a veteran of writing sojourns on the island he believes Mallorca has developed well over the past 30 years: "And over the past five years it's been amazing. The infrastructure is good and Palma's a fine city."
In the past, he's rented private homes in which to write: "Using friends' homes doesn't work because I'm never to be disturbed when I'm writing." But next January he'll be writing in his own property here: the modern house being built in an isolated spot overlooking the sea near Sa Torre is almost finished.
A physical education teacher for a time in his early career, his passion for sport probably matches his love of the arts.  Although he hasn't played cricket for four or five years, he still umpires charity cricket matches. After his incarceration, he was suspended from Marylebone Cricket Club for seven years. Will he return when the suspension is lifted later this year? "Presumably," is the rather short answer.  Surprisingly, he says he wasn't aware of the other  MCC – Mallorca Cricket Club – because he usually avoids Magaluf.Jeffrey's also a respected charity auctioneer: "It's fun to entice money out of people for a good cause and, because it's for charity, you can go a little further and push harder." Sadly, in the recession, charity auction proceeds have fallen by a third, and five auctions have recently had to be cancelled. Nevertheless, he's good with his gavel. A few days after England won the Rugby World Cup he auctioned a white Mini Cooper, painted with the Union Jack on the roof and signed by the team: gone for £31,000 to the chairman of Northamptonshire Rugby Club.
A former art gallery owner in Mayfair, Jeffrey believes Mallorca's cultural offering is "getting better and better" and credits "the generosity of newspaper proprietor Pere Serra" for great improvements to Es Baluard.  "I've had the great privilege of dining with him on three occasions and seeing his private collection of sculptures – which has to be one of the best on Earth. I doubt if 10 better collections exist," he says.  Serra knows the writer is enchanted by one particular marble sculpture in the collection, of a reclining woman with long hair. "I'd steal it," Jeffrey jokes, "but it would take two cranes to lift and he'd know just where to find it!"
The arts are a popular topic of his official blog.  With 10,000 hits in June 2006, it now attracts around half a million hits monthly and was recently named Best Cult Blog by British broadsheet The Sunday Times. "It allows me to keep in touch continually with my readers and keeps me writing." It generates "an enthusiastic response" and many of those posting comments clearly share his love of cricket and culture.
"I get up very early," he says, explaining how he finds time to update it every one or two days. "The blog and e-mails are all dealt with by 9am, before the phone starts ringing." He sees a blog as both a useful promotional tool and a form of culture.
Around 150 days a year are spent writing – approximately 1,000 hours. This month he starts a new collection of short stories (his seventh), entitled And Thereby Hangs the Tale, for publication next year.  And on October 15th  a re-written 30th anniversary edition of his 1979 novel Kane and Abel comes out. The "massive project" took 500 hours, but why the re-write?
"I felt that after 30 years I had much more experience as a craftsman. There's been no change in the plot, but it's a very different book." With 33 million copies sold, Kane and Abel has been his most successful work.  "I was keen that sales should continue," he adds.
I venture to obtain his views on the recent expenses scandal in British politics, but the media-savvy former politician declines: "No, I'm now a full-time writer."
Back to Mallorca then, where a favourite dining out spot is Di Benedetto in Bendinat. But don't look for his still-trim figure sprawled on the sand somewhere:  "I'm not a beach person, I'm a worker," he says firmly. I muse that, even as we're chatting, there are probably people on beaches all over the world, absorbed in a Jeffrey Archer novel.