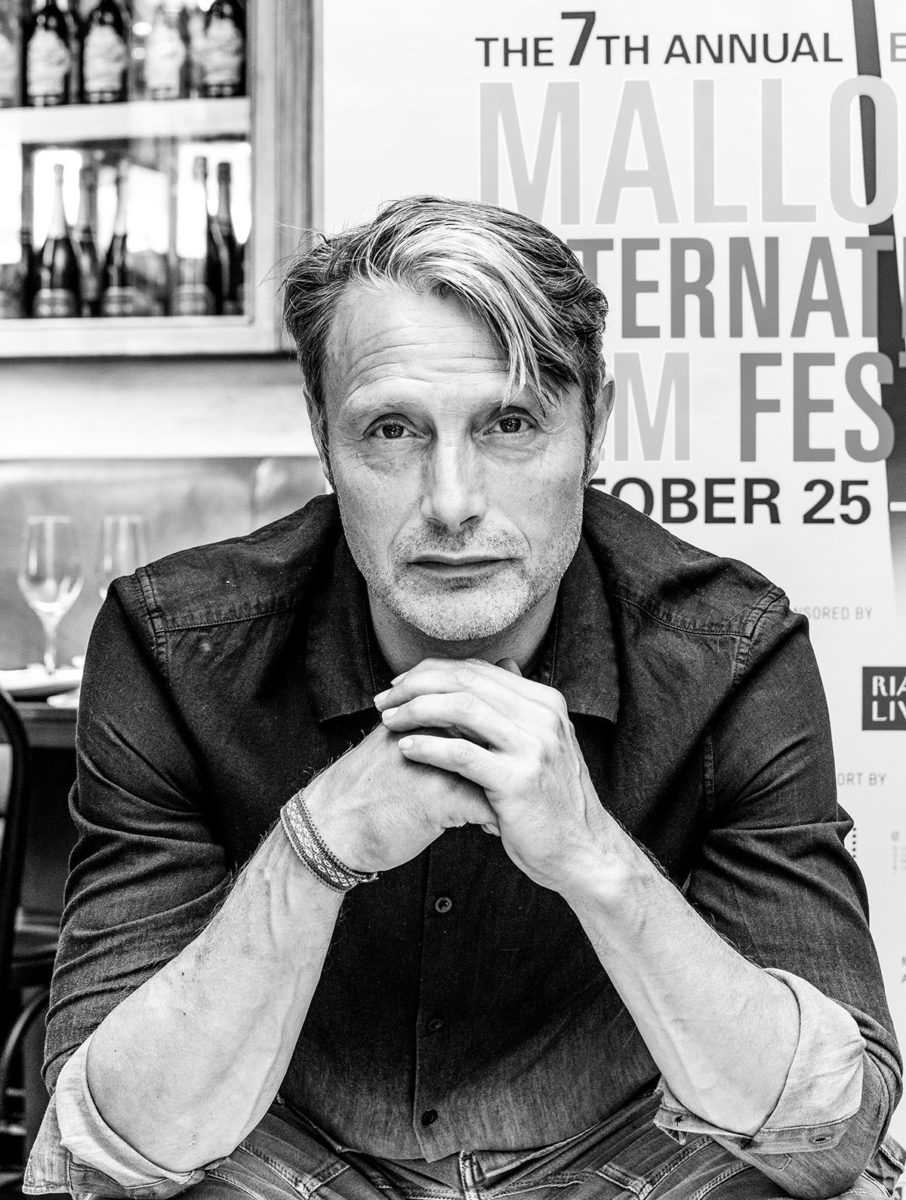 "When you fall in love with a woman, you want her full attention. I am very much in love with Mallorca, so feel deeply touched to have received this award."
So begins the conversation with Mads Mikkelsen, winner of the best actor award at the Cannes Film Festival for his impressive performance in 'Jagten' (The Hunt, 2012). It belongs to the boom of new Danish movies inherited from a generation of hyperrealist filmmakers who started the Dogme 95 cinematic movement in the '90s.
He is also known for his role as Hannibal Lecter in the TV series 'Hannibal'; for his performance in the cult 'Pusher' films; for Le Chiffre, the Bond villain of 'Casino Royale'; and important roles in two Hollywood blockbusters, 'Doctor Strange' and 'Rogue One: A Star Wars Story'.
The Evolution Mallorca Film Festival has honoured him as an actor who inspires audiences, breaks boundaries and bridges cultures. A visionary who has shown a predilection for complex and difficult characters and who has managed to juggle working on risky independent films with appearing in Hollywood blockbusters. "Many actors do not have the opportunity to do both," he explains. "The character that I liked the most is Hannibal. He is the idea of the fallen angel. He sees beauty everywhere, he is a very moral being. And in comedy, the character Svend in 'The Green Butchers', an idiot who constantly lies and cries, in drama, my characters in 'The Hunt' and 'The Pusher 2'. In Europe I can play good and bad characters, but in Hollywood, if you have accent, you always do bad."

"At the festival, the actor's latest film 'Arctic' was shown, a survival story directed by the new director Joe Penna. "It's a portrait of a man who, after a plane crash, goes from surviving to living. It's an inner emotional journey, very brave and radical, which is why I agreed to do it. The shooting was very hard because of the terrible weather conditions in Iceland, 35 days of shooting were reduced to 19 due to budget, working 20 hours a day, pure rock & roll style," he says.
DISCOVER MORE CELEBRITIES LIVING ON MALLORCA