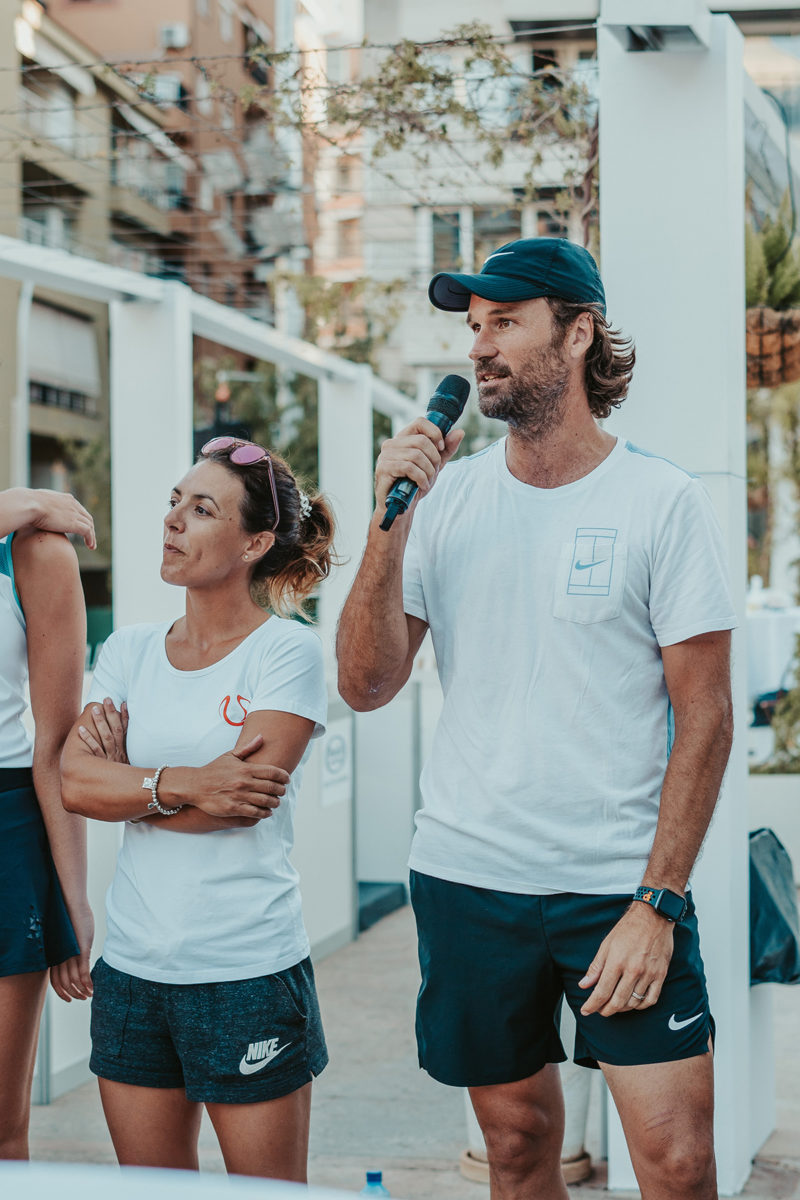 He is the proverbial tall, dark, handsome hunk of every hot-blooded female's fantasies and, not surprisingly, he was recently nominated One Of The World's 50 Most Beautiful People by a leading American showbiz magazine. Plus, at the relatively tender age of 31, his official career earnings – and I shudder to guestimate at what product endorsements, starring roles in telly ads and other sundry means of capitalizing on his fame, acclaim and bodily blessings might have netted – total a staggering US$12.8 million. Even given the parlous state of the greenback, Carlos Moya has much to brag about. Strangely, he's utterly unfazed by it all, almost to the point of ambivalence. No wonder he's known on the tennis circuit as Carlos Cool.
Truth to tell, with his shaggy mane of untamed hair bristling from beneath a cockeyed baseball cap and designer stubble that ceased to be six o'clock shadow the previous week, only his towering height would single Carlos out from the phalanx of muscular young men meandering about at his Palma gymnasium. Had I not recognised the one-time world No.1 tennis ace from a previous encounter, I'd probably have stopped him and said, 'Hey, amigo, here's a couple of euros – buy yourself a Pepsi…and get a haircut for heaven's sake." But we'd met two years prior, when I'd been assigned by one of Britain's more scurrilous tabloids to 'front him' – that's a newspaper euphemism for ambush – at the Melia Victoria Hotel and ask if he'd ever had a romantic dalliance with Rebecca Loos, she of the David Beckham connection.
Nonplussed, he denied it then, as he did now. "Not me," says Carlos. "I've never met her – I think it was another Spanish tennis player." Well, sorry to bring it up again, Carlos. Nothing personal, you understand. Just business, as the Mafia dons like to tell their best friends, just before a hired hitman emerges from the shadows with a muffled pistol to execute the coup-de-gras. Carlos is resigned to courting attention from the gossip columns – particularly where beautiful women are concerned – almost as much as his prowess on court graces the sports pages.
His split from long-time girlfriend, Italian tennis star Flavio Pennetta, was as headline-grabbing as the news that his latest love match was with the ravishing Spanish actress, Carolina Cerezuela. But marriage? For the present, there's more chance of him winning Wimbledon than that happening – and he'd rather play on crushed glass than cropped grass. "It's just not my best surface – very fast and the ball bounces too low," Carlos says of the world's most prestigious tourney, where his best showing was a fourth round exit in 2004.
Legends Cup Mallorca
Legends Cup Mallorca
Legends Cup Mallorca
Legends Cup Mallorca
Legends Cup Mallorca
Legends Cup Mallorca
Legends Cup Mallorca
Legends Cup Mallorca
The game, however, continues to be the local hero's lode star, the compass point of reference in his life and the font which has showered upon him riches and acclaim in equal measure. He knows nothing else and has wanting nothing less since the age of six, when he first wielded a racket with determined intent at a Mallorca tennis school. Since then Carlos has blazed a trail of success across the world's tennis stage and all he begs is for providence to continue to favour him, powering his mighty right arm and giving strength to his long, lithe legs. Even the loneliness of the long-distance sportsman is dismissed as an occupational hazard. As his family – father Andreas, mother Pilar, brother Andreas Junior and sister Begonia – and friends in faraway Mallorca joyfully choked down their grapes to each chime of the midnight bell on New Year's Eve, Carlos was celebrating the advent of 2008 on a 12-hour flight to India, where the first of the year's ATP tour matches was scheduled.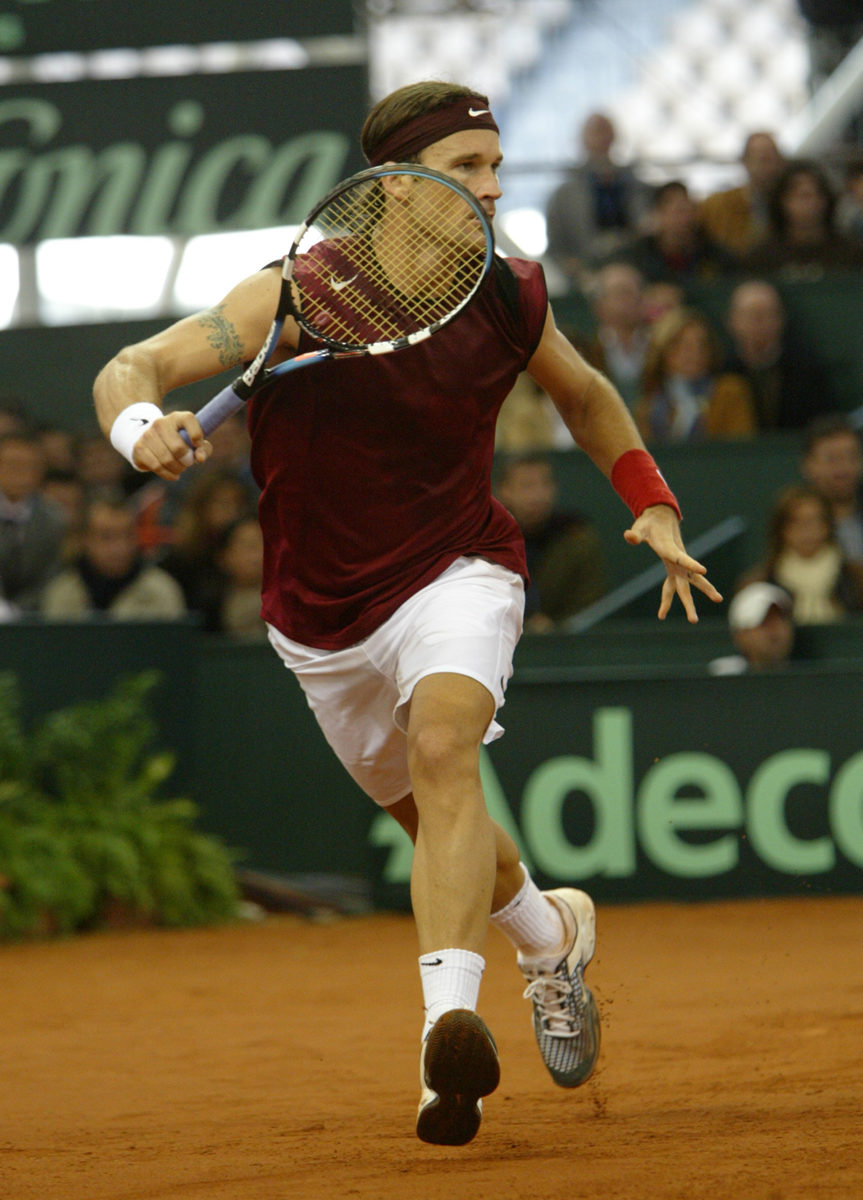 But perhaps somewhere inside his tall, sinewy frame, there is a darkening doubt niggling away – an ever increasing fear that the glory days are numbered, that his time at the top is nearing the end of its shelf life. "I want to go on and on or as long as I can," Carlos says, passionately.
"I love tennis, even though the season is long, the travelling is tiring and there's not enough time to work on my game to improve it."
"But what will I do after tennis? I don't know; I don't plan that far ahead. Anyway, there's always the seniors' tour." And there's always Mallorca. Despite being exiled to Switzerland for fiscal and sporting reasons, Carlos can never escape the island's tug at his heartstrings, his family in Bona Nova, the sun-kissed playas where he frolicked in the surf and the pine-clad mountains where he walked as a boy.
Nothing will shake the foundations of his attachment to his island in the sun and, to cement his roots still firmer, two years ago he invested in the Profitness supergym, at the Ocimax Centre, off the Via Cintura at the back of Palma. "No," Carlos says emphatically. "I will always come back to Mallorca – it's never far from my thoughts." One day, perhaps, he will develop a Carlos Moya Tennis Centre here, too.
However, for the meantime, ranked 17th in the ATP world ratings, Carlos is far, far away from being a spent force and talk of terminal decline is premature in the extreme. Maybe there will be no more Grand Slam titles – like the one he lifted at the French Open in 1998 – and fewer additions to the 20 tour crowns he's vacuumed up on his travels or his 2003 Davis Cup triumph.
But, he says, "I'm satisfied with my career so far. I've fulfilled all my dreams and goals, which is not something I expected to do when I was 17 or 18. "Okay, I've only won one Grand Slam and you can look at it two ways: yes, it was only one, but how many players can say they've even managed that?" The question is purely rhetorical. But a new generation of players, exemplified by his close buddy and Mallorcan compatriot, Rafael Nadal, are proving too pugnacious and explosive a handful for the elegant thoroughbreds of Carlos's generation.
"I'm really proud of Rafa – he's an outstanding talent, who deserves to be the world No.1," says Carlos deferentially. "He's my best friend on the tour; I'm like his big brother. "Most of all, together we are ambassadors around the world for Spain and Mallorca and it's our privilege to do so."
Game, set and match to Moya, as they say.