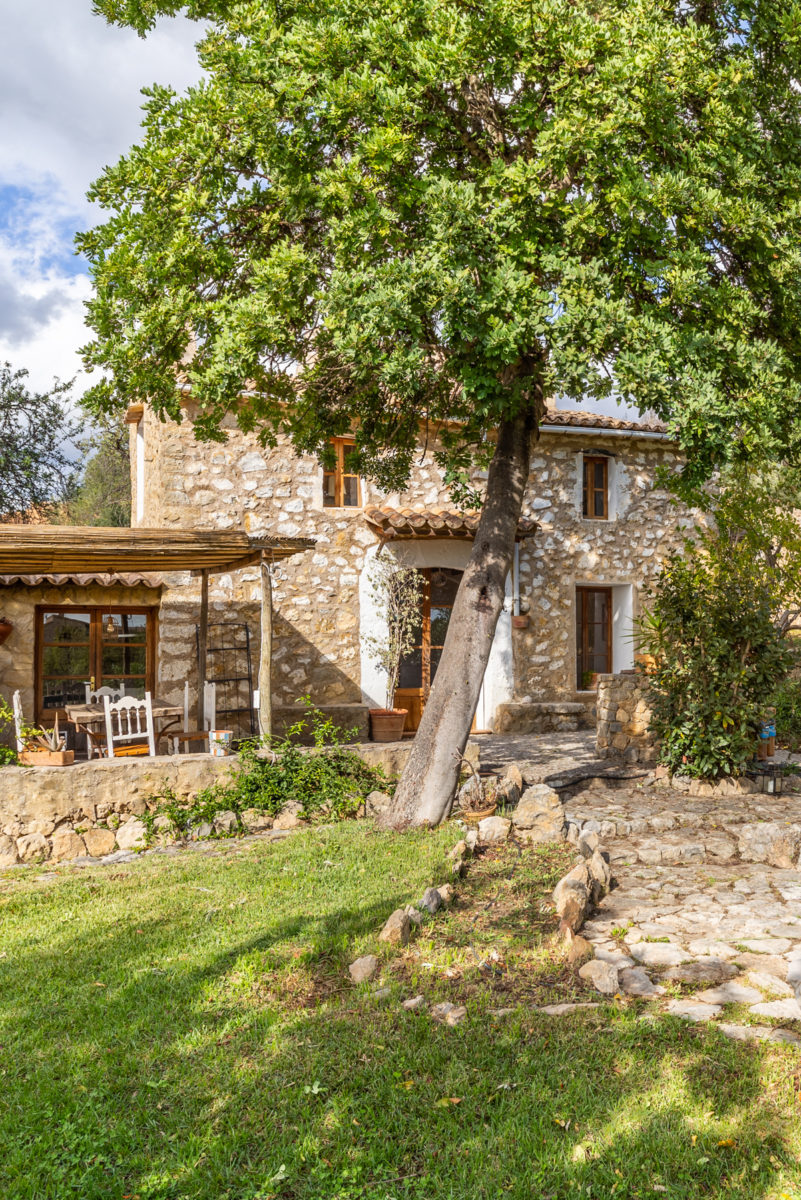 The property market in Alaró has been a bit of a slow burner, but through the years the undeniable charm of the village – plus improved road access to the capital and coast – has increasingly won over buyers. This has raised demand for both main residences and second homes. Most of the property comes in the form of the typical Mallorcan townhouses depending on which part of the town they are located.
Buyers looking for a property that exudes rural charm will find it in Alaró as the basis for much of its architecture is based on traditional Mallorcan stone. This is one of the defining characteristics of Alaró and what buyers love. The stone-clad walls, patchwork sandstone and narrow lanes in areas like Los Damunts are like a time-warp, dating back hundreds of years. Therefore, it is not uncommon to hear of property developers buying old ruins, completing reformations and making a sizeable profit.
If you're not interested in buying in the centre, the outskirts present an even more lustrous profile of property. In areas like Cami Es Raiguer and Son Fiol you will find impressive country estates with plenty of land, perfect for your own olive grove, vineyard or vegetable garden.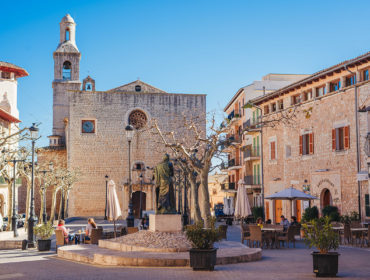 Find out all you need to know about Alaró in Mallorca. From living in the area to the town's best hotels, restaurants and local events.
Some of Mallorca's most luxury fincas are in Alaró, meaning that guest residences, pool houses and spacious outbuildings are not uncommon extras. If you're dreaming of a tranquil life in the heart of the Mallorcan countryside, with Palma just a short drive away, Alaró presents a wealth of properties to suit.
Where to buy a property in Alaró
LOS DAMUNTS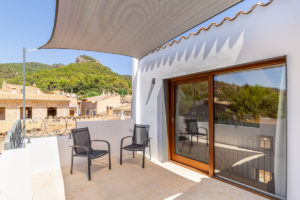 The village's oldest neighbourhood, Los Damunts, remains the most popular and pricey, boasting some gorgeous period homes but without the noise and bustle of the centre. It feels quite different from the rest of Alarò due to its hundreds of years of history.
Located on the west side of town, Los Damunts is characterised by picturesque stone houses bordering a 400-year-old oak forest. You'll find the streets very narrow and almost entirely edged by traditional stone walls (which gives it its village feel). In the centre, it even has its own square, Cabrit y Bassa, where you'll find two restaurants.
SES ROTES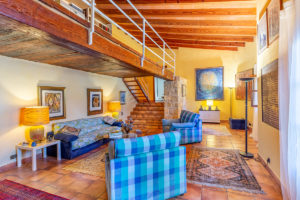 Ses Rotes comprises the upper part of the village where properties benefit from fantastic south views overlooking the town. This is largely defined by the long road, Carrer Pujol, that stretches along the top. Most properties are elevated and set back into the hill so expect to find a small incline upon approach. A property with a garage or parking space is essential here unless you're a keen walker happy to voyage steep hills. Properties here also benefit from lots of south-facing sunshine which many owners have capitalised on with large open terraces and gardens.
CAMI ES RAIGUER & SON FIOL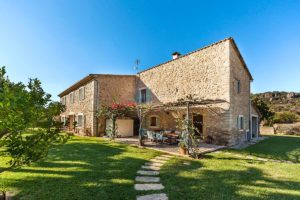 Cami Es Raiguer and Son Fiol are two areas on the outskirts of Alaró, both popular with international buyers looking for properties with land. You'll still find the traditional stone walls around these parts, interrupted by the occasional gateway and long winding drive-way. In Son Fiol, large country houses are perched-up high overlooking lots of wide-open space (typically made-up of olive groves). Cami Es Raiguer is where you'll find some of the most expensive country houses in the area with many attached to outdoor buildings and acres of land. Those interested in keeping horses or livestock will find the right conditions in one of these two areas.
Advantages to buying a property in Alaró:
Wide range of properties available in and around town
Easy road access to the capital
Remains relatively untouched by the tourist industry
Close to scenic mountains and beautiful unspoiled countryside
Very low levels of traffic
Fantastic for hiking with beautiful routes like Clot d'Almendra on your doorstep
Close to a 400-year old oak forest perfect for weekend walks
An equal balance of international and local residents
Close to traditional wine-growing areas
Ideal for those looking to invest in a plot of land
Properties in areas like Los Damunts are hundreds of years old and exude historic charm
Many properties on the outskirts have stables and out-buildings
Some things to bear in mind
No beaches nearby
Rental properties are limited and pricey
Some find it too quiet in the winter months
Some areas are particularly steep, especially on Carrer Pujol
Very few transport links, a car is essential in Alarò
Heating and air-conditioning are seldom found in Alarò's older properties
Alaró price guide
TOWNHOUSE WITH GARDEN:
€350.000 – €650.000+
COUNTRY HOUSE :
€600.000 to €6 million+
COUNTRY ESTATE WITH LAND:
€5 million to €7 million+
(Please bear in mind that prices are subject to change)
Types of property in Alaró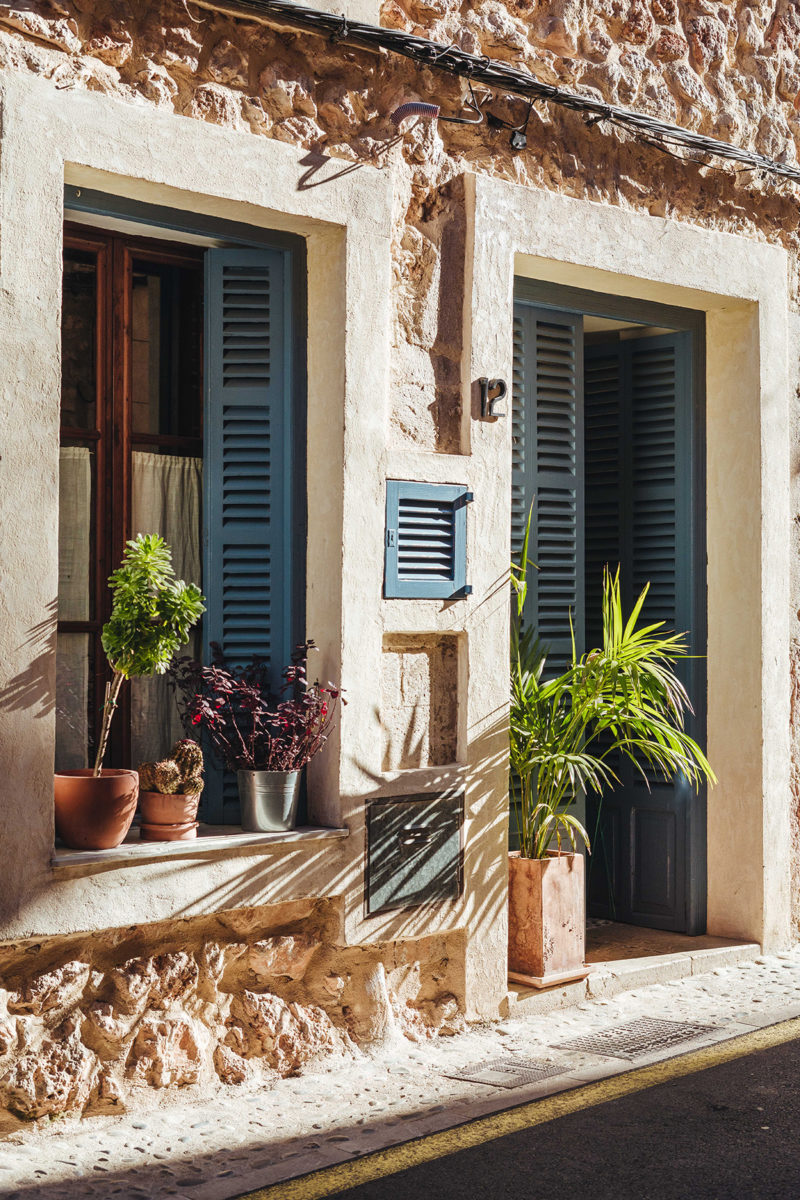 IN THE VILLAGE
It won't go unnoticed in a village like Alaró that property is almost all traditional stone townhouses. The majority of Alaró's architecture follows a typical set of Mallorcan features: the classic emerald green shutters, terracotta roofing and sun-baked exterior. In the newer part of Ses Cases Noves, to the east of the town, you'll find more property from the seventies and eighties and lacking in period charm. Therefore, there is a mix of architectural style in the village but you'll find that the majority of properties adhere to traditional rural character.
Sweet townhouses in the centre often come with a story to tell. Old fireplaces and ornate tiling are just some of the little gems that property developers come across during restoration. It therefore goes without saying that people who buy in the village are lovers of rural character, who enjoy the rustic side to Mallorca. Properties tend to be cosy rather than contemporary which is a perfect match for buyers seeking the simple life. Rather than hidden or concealed, features like flagstones and oak beams are kept prominent. Very rarely will property developers modernise an interior completely, if you're buying in Alaró you should expect old-fashioned charm.
ON THE OUTSKIRTS
Properties on the outskirts of Alaró include some of Mallorca's most luxurious fincas and country estates. If you're travelling down a sweeping driveway, chances are you'll end up at a grand farmhouse set in acres of unspoiled land. Located in the foothills of the Serra de Tramuntana, properties that skirt Alaró have the best of both worlds: the village a short car ride away plus views of its twin peaks.
The sky is the limit when it comes to architecture in the countryside, but in keeping with the village, most properties are made of the same local stone. Therefore, the same rustic aesthetic can be found but on a much grander and luxurious scale. At a higher price point of several million, you'll find properties distributed over three floors not uncommon. Normally, a large entrance hall will split off into several living rooms, huge country kitchen and stately drawing room.
The biggest selling point for any property on the outskirts of Alaró is the space. Even if the property is small, for many buyers it is the garden or inclusion of land that secures the purchase. This might be to keep chickens, grow a vegetable garden or even hold bigger animals such as horses or goats. The dream of owning a rural retreat in Mallorca is quite real on the outskirts of Alaró, whether that is nearby in Cami Es Raiguer and Son Fiol or closer to places like Santa María and Binissalem.
RULES AND REGULATIONS
Unsurprisingly, modern complexes and cutting-edge architecture are not seen in Alaró. This is due to the region being part of the UNESCO protected Sierra Tramuntana. This shouldn't put buyers off from buying plots of land and being creative, but to be made aware of the rules in place to preserve the rustic character of Alaró. Certain restrictions will mean that features like wooden shutters and local stone will have to be included in the design. A consultation with a project management company is highly recommended to ensure that your plans are in accordance with local building regulations.
What the experts say about buying property in Alaró
"Alaró is a village in the UNESCO protected Tramuntana Mountains, 20 minutes from Palma. It offers beautiful stone clad properties, many of them hundreds of years old, very charming and cosy. The mixture of authentic village living and international community is outstanding. Buyers are impressed by the nature and tranquility and enjoy hiking and cycling in the mountains."
"Most of our buyers are looking for a typical nicely reformed townhouse, usually at prices between 300-600k but there are no limits. We sold a 3.5 million town-house in the heart of Alaró last summer. Also very popular are newly built or reformed country houses in Cami Es Raiguer towards Santa Maria, the road towards Orient and in Son Fiol offering beautiful views towards the bay of Palma."
Mandy Fletling, Managing Director, Living Blue
Trusted real estate agents in & around Alaró
See below for more Villas for sale in Mallorca!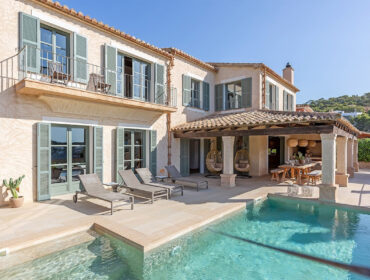 Discover the best Mediterranean villas for sale in Mallorca handpicked by Dr. Helen Cummins and team of local property experts.