Though this small town might be known for its relaxed pace of life, that doesn't mean there isn't plenty to do. Grab your hiking boots and go a little off the beaten track, the countryside is beautiful around this part of the island – particularly when the almond blossom is out. Or for something quite unique to Alaró, head to the Tony Mora factory shop and pick up your own personalised pair of cowboy boots! There is much to enjoy in this peaceful town in the southern slopes of the Tramuntana mountains.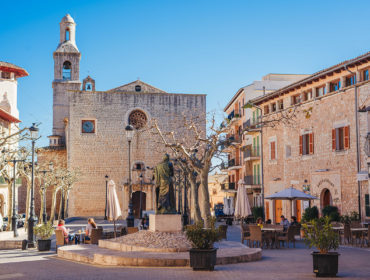 Find out all you need to know about Alaró in Mallorca. From living in the area to the town's best hotels, restaurants and local events.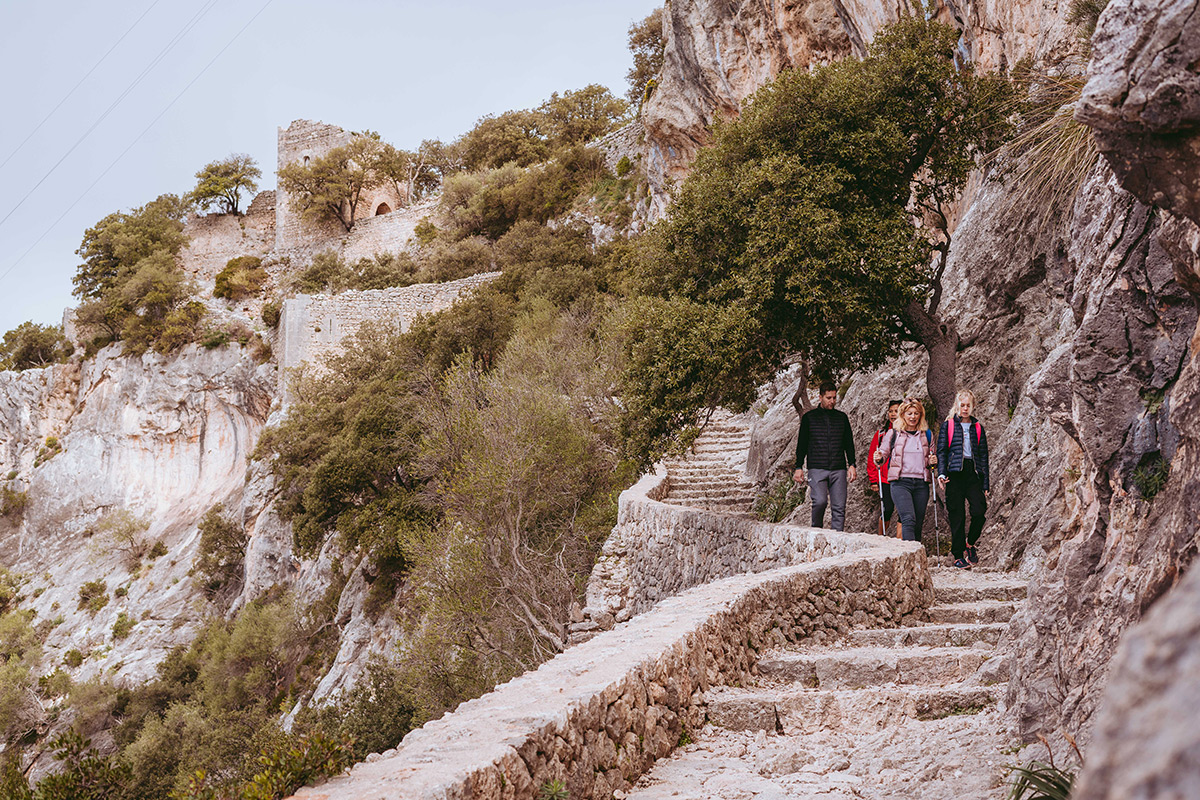 1. Hike the mountains
While the hike up to Castell d'Alaro is certainly the most popular of Alaró's walking trail, it is far from the only one in the area. Go a little off the beaten track and you'll find some of the island's most picturesque pine-scented paths, many within easy strolling distance of town and most guaranteed to offer stunning views from the various surrounding peaks.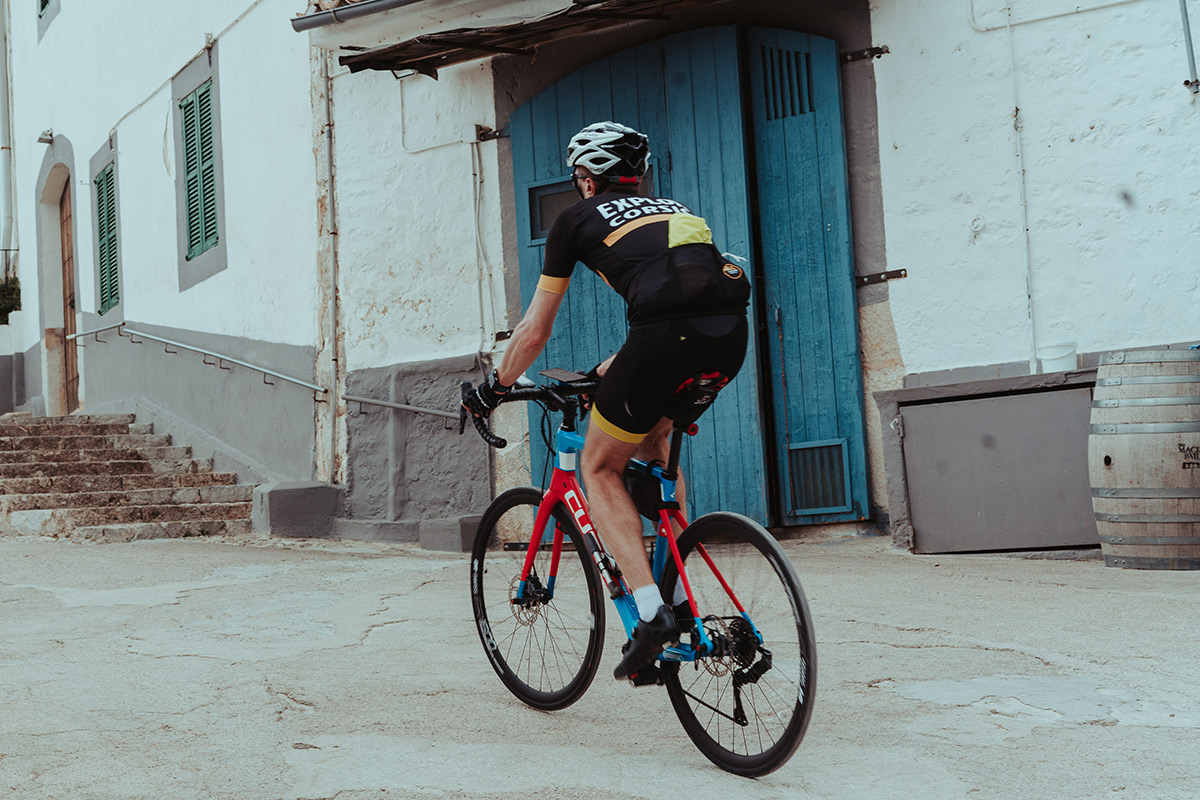 2. Explore on two wheels
It's no secret that Mallorca has become a mecca for cyclists, and the winding but well-maintained mountain road around Alaró provide bike enthusiasts with some challenging and spectacular routes. Head to the town's cycling hub, Cycling Planet, offering everything from rentals to repairs as well as decent coffee, excellent smoothies, and of course advice on the best itineraries.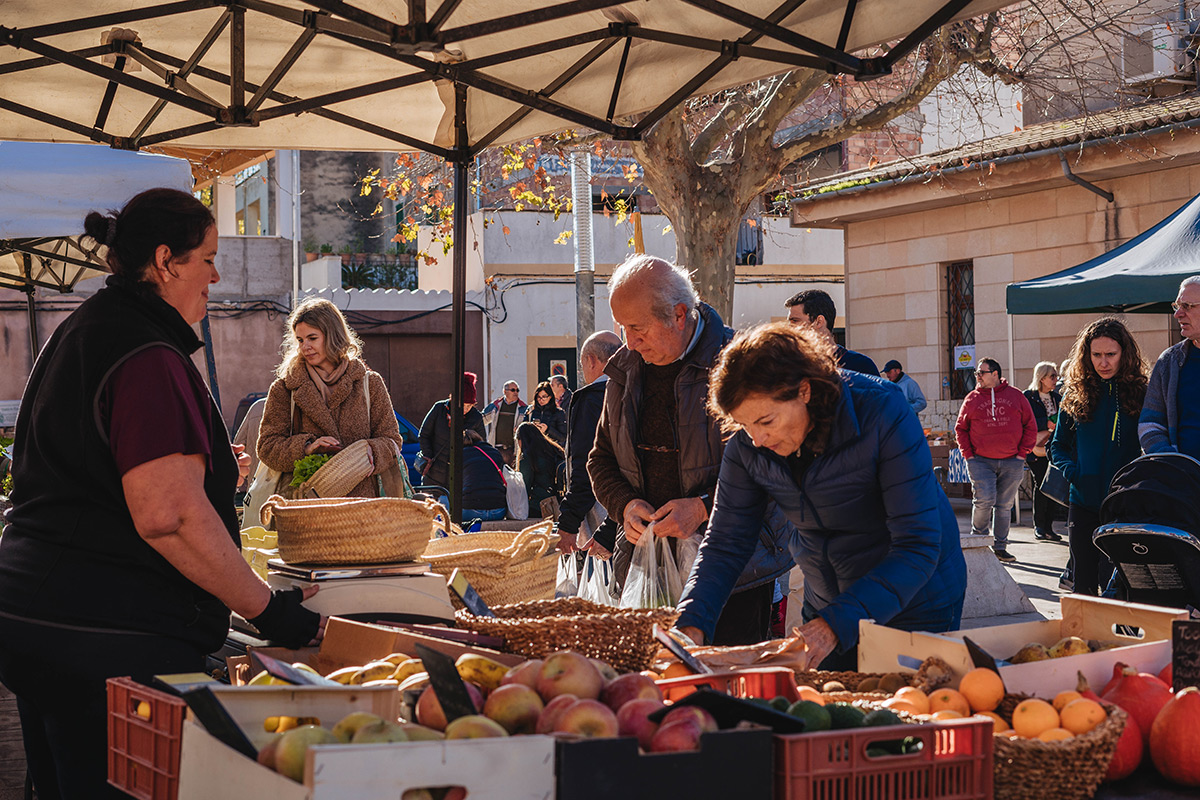 3. Visit the market
Every Saturday morning the town's main square and surrounds burst to life in the form of the town's weekly market. Take your time to wander the numerous stalls, offering everything from locally grown seasonal fruit and veg to footwear, clothes, and handicrafts. You can also grab a bite from one of the food stands to nibble on while you browse.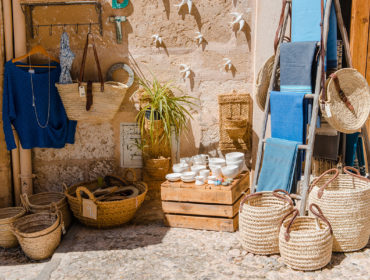 It doesn't get more local than at a traditional Mallorcan food market. Find out the top four that include artisan products made on the island.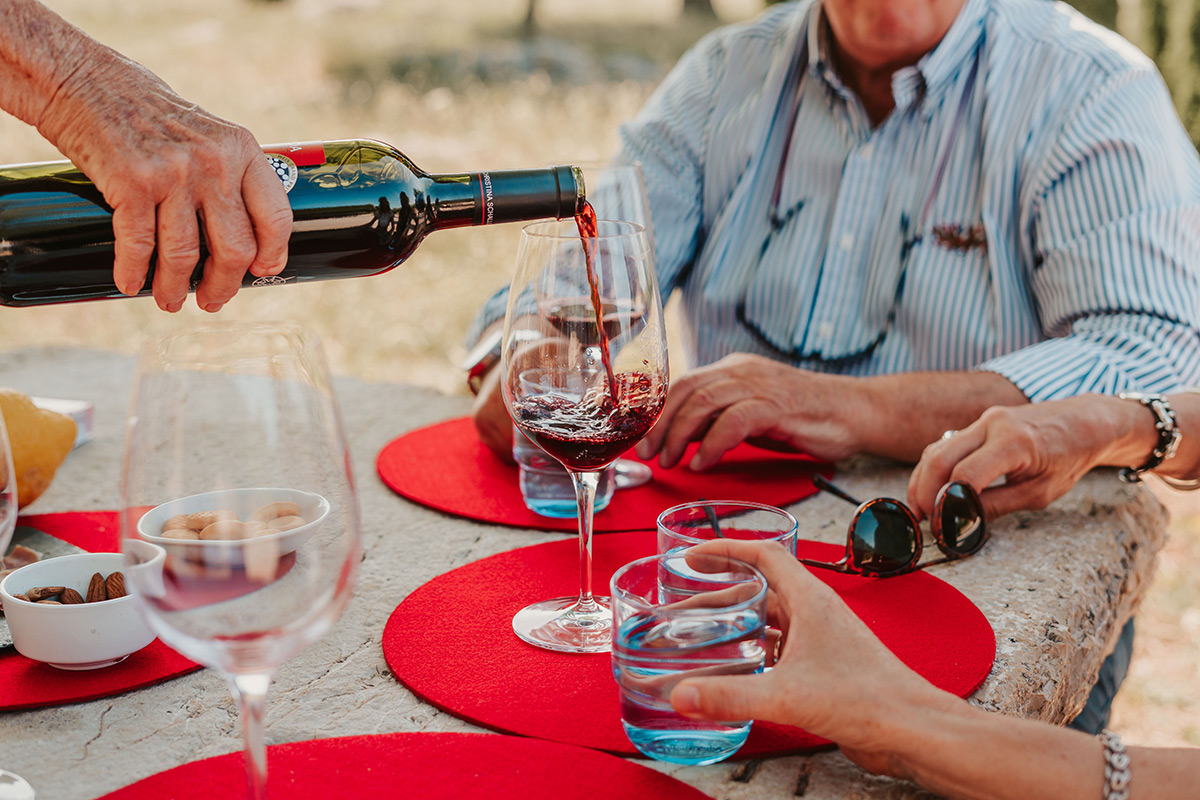 4. Tour a vineyard
With the island's main wine-growing region of Binissalem on your doorstep, there's no excuse not to take a tour of one of the numerous local vineyards. In fact there's even a designated wine route with a total of 14 participating wineries.
Read more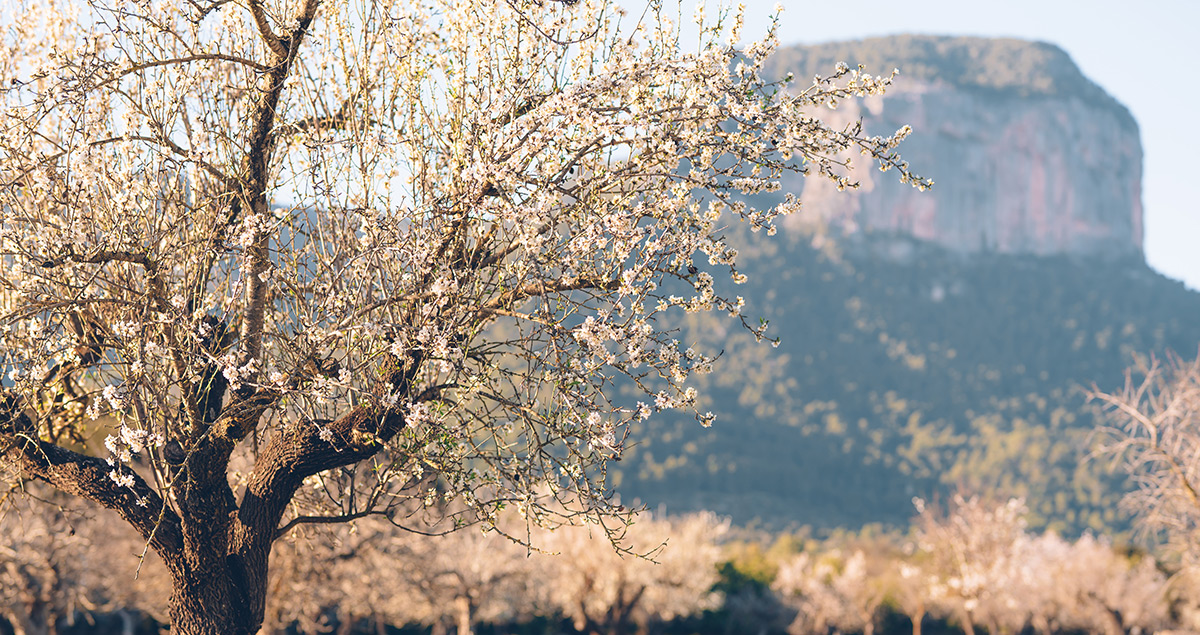 5. Experience the almond blossom
If you are on the island around the end of February, you can't miss the annual almond blossom. Spring gets a head start when Mallorca's multitude of almond trees burst into a dramatic bloom of white and fuchsia, and Alaró makes the ideal base for excursions around the island's almond orchards.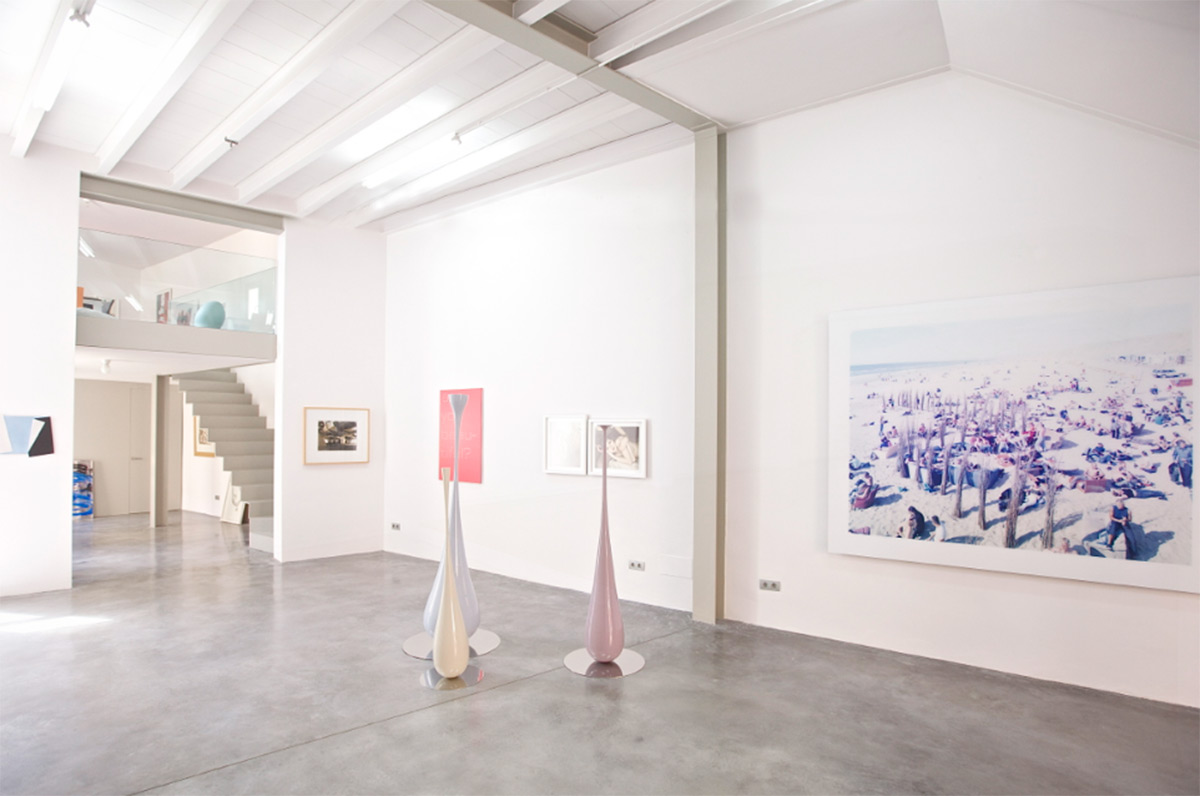 6. Visit an art gallery
To really understand the people of Alaró, there is nowhere better than viewing some of their artwork. At the Alaro Beehive, local artists, designers and makers come together to present their work to the public. You can visit the collective every Saturday from 10am til 2pm. Otherwise, there is Galeria Xavier Fiol which holds more international works that explore contemporary and modernist themes. Open Fridays 18:00 – 21h and Saturdays 11:00- 14h.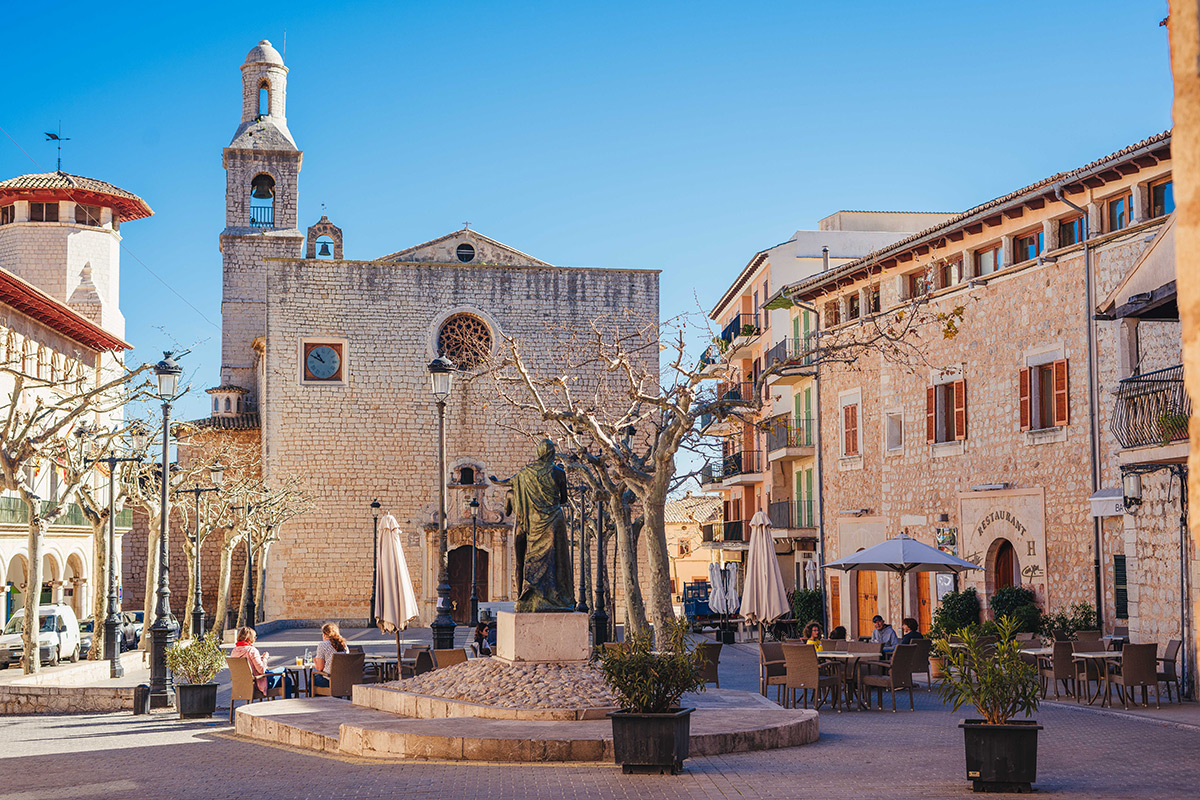 7. Just watch the world go by
Alaró is the perfect place for indulging in one of the island's principle pastimes: sitting back and watching the world go by. There are several peaceful plazas dotted around where you can sip on a cortado, people watch, enjoy the surrounding mountains peeping between the buildings, and just soak up the inimitable atmosphere of this lovely town.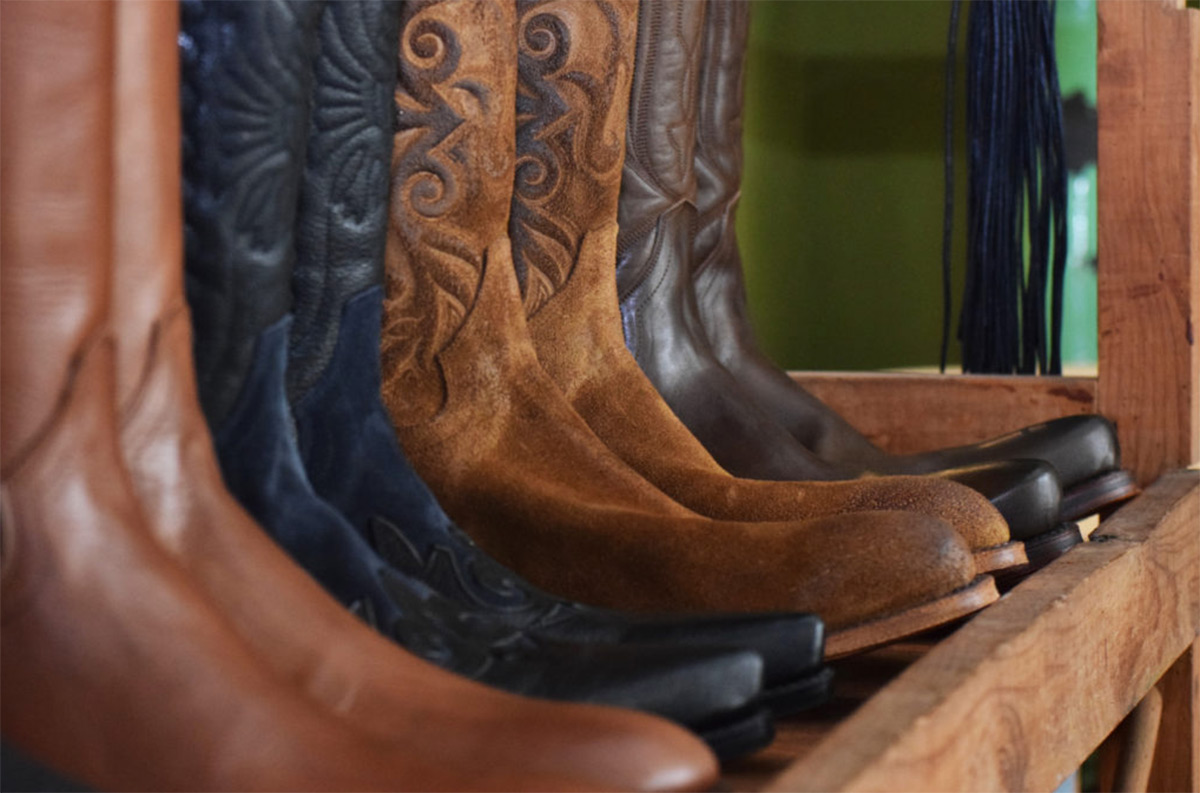 8. Buy some cowboy boots
Established in Mallorca in 1918, Tony Mora is a brand dedicated to high quality cowboy boots. Visitors can stop by at their factory shop and learn the ways and methods of traditional bootmaking. The workshop is open from 6:30 to 14:00 and allows visitors to experience the more than 100 steps involved to create each boot. You can personalise the leather, stitching and embroidery and come away with your very own unique pair of cowboy boots!
Whether you're an outdoorsy type or prefer to just soak up the laid-back atmosphere, you'll find lots to do in and around Alaró. Perhaps you're thinking of moving to the area? Mandy Fletling from real estate agents Living Blue, explains the benefits of living in Alaró, which she says is all about traditional living and love of nature.