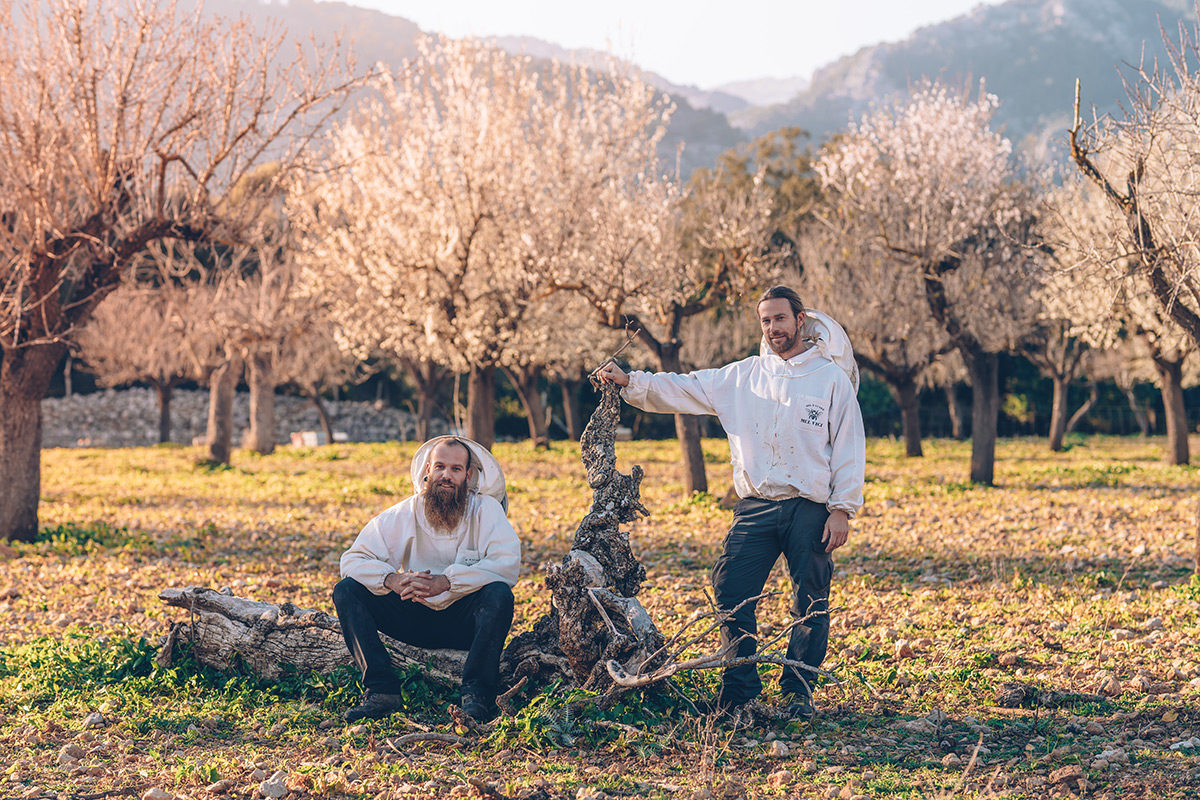 Biel Coll and Pau Queralt were both born in Alaró and have been friends since childhood. As well as their common roots and close friendship, they share something else: a deep love for the Mallorcan countryside. So it's no surprise that they also share the same profession, beekeeping, and a business dedicated to the sale of honey and bees: Mel Vici.
It was when they were working as gardeners one day they had the idea to make their own produce. First it was an orchard, then cheesemaking, and finally they decided to make honey. Well, to be exact, the project first arose with the intention of repopulating Mallorca's fields with bees with the aim of later producing honey.
It is, however, much easier said than done. There is a saying in the industry that goes: "Whoever gets into a beehive without knowing about the bees is going to waste time, patience and money". Biel and Pau know this first hand: "As the profession of beekeeping is practically non-existent on Mallorca, it was very difficult from the start. We had to learn on our own, and from our mistakes. First it was very hard for us to get the bees and then it was even harder to make honey. But we reinvest everything every year in the hope of being able to live from beekeeping someday."
They started with a few beehives and now they have over two hundred. They form colonies of thousands of specimens that, depending on their strength, climate and habitat, can reach 80,000. The bees collect nectar and pollen all year round and, after a drying and transformation process, turn it into the precious golden syrup. Due to the two blossoming seasons we have on Mallorca each year – spring and autumn – the bees produce a surplus of honey and then it can be collected.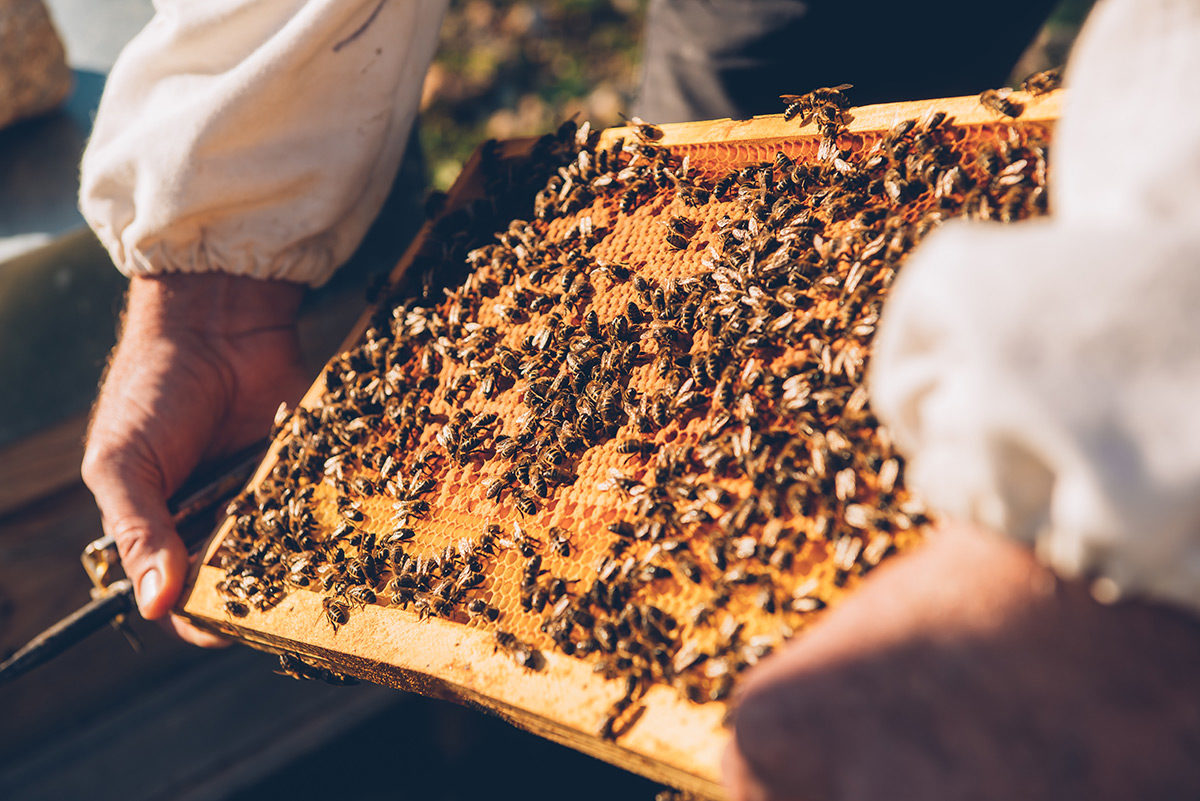 Depending on how the bee feeds, whether the nectar is collected from this or that flower, one type or another of honey is obtained. Mel Vici honey is the result of the blossoming of the Mallorcan countryside: orange, thistle and oak honey in spring, carob and heather in autumn.
Pau and Biel carry out the entire process by hand, from collecting the honey from the beehive, to extraction, packaging, labelling and part of the sale. If the honey is harvested properly, it does not expire and can be consumed year round. In addition to producing honey, they have learned to breed queen bees and to form colonies of bees to sell on.
Mel Vici is Mallorcan artisan honey, and yet has no quality mark because, unlike what happens with the likes of sobrasada, oil or wine, no such mark yet exists. At the moment this honey is sold in Alaró, in Can Biel, Calle Joan Alcover, 22 Alaro, and in the Saturday  market in Alaro, as well as in some shops around Palma.
The good news is that Mallorcan honey is an extraordinary product and the bad news is that very few people will have probably tried it, as there are very few beekeepers who can guarantee its production. Biel and Pau, however, can guarantee that Mel Vici is unique, small batch, and one hundred percent Mallorcan, which is why they say "there are other honeys that say they're from here, but this honey could come from your own back garden".
Tel. 645 802 853 / 616 044 897
melvicidalaro@gmail.com