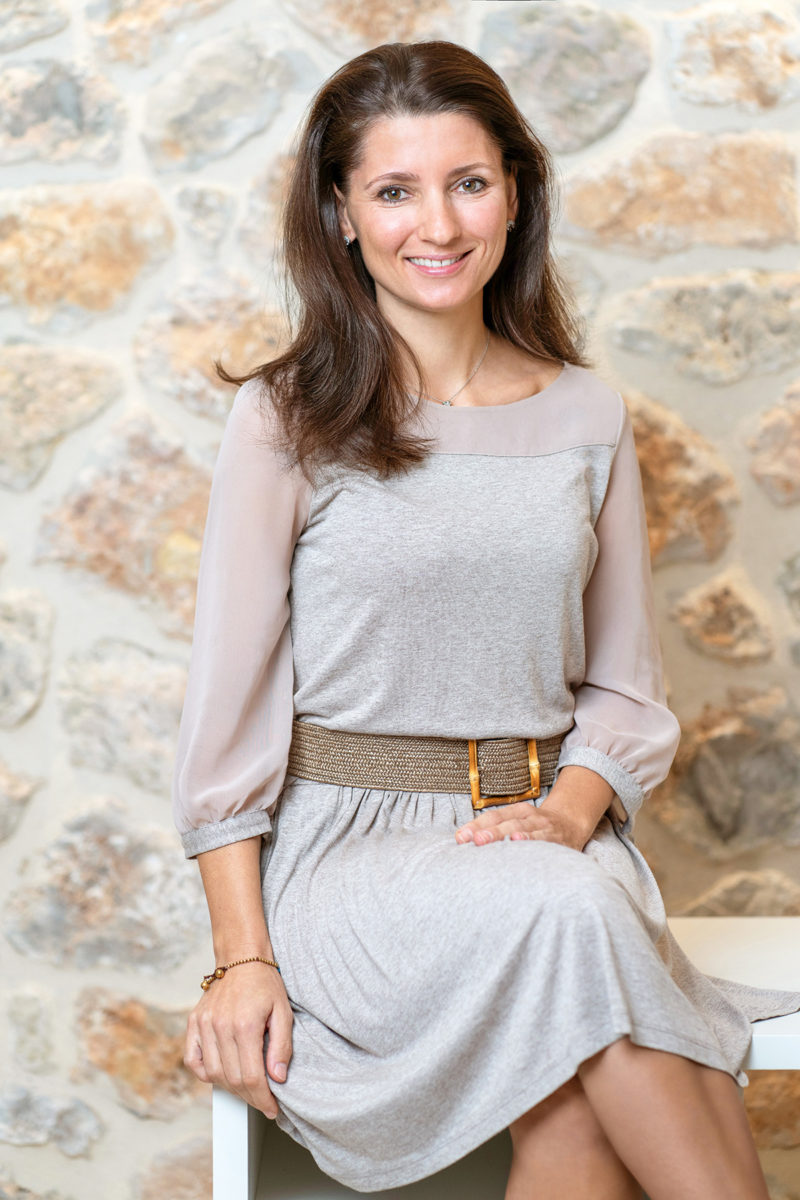 Before starting Living Blue Mallorca with her husband Claudio Martinez, Mandy Fletling took time out in Mexico to study yoga and meditation. Seven years later, the real estate agent is a market leader in its region, with offices in Alaró, Santa Maria del Camí, Port de Sóller – with new offices opening in Campos and Palma this spring.
Their philosophy is to take the stress out of buying and selling your property, to make the process as smooth and worry-free as possible, helped by a friendly team that welcomes you with a smile and open ear.
Living Blue provides a holistic, 360-degree service and support starting from the very first phone call throughout the whole process, including viewings, negotiations, contracts, and even an after sales service that covers the changeover of water and power supply.
A 25-strong team of experienced professionals are fluent in multiple languages, while also fostering a relationship where the client is encouraged to ask questions and share any doubts. They listen. They invest in the process of understanding the customers' needs, without any high-pressure tactics some agents will employ for a quick sale.
To help ensure a smooth transition into your new home, they also provide a network of lawyers, architects, builders, tax advisors and banks who speak your language too.
Every agent is also an expert in their region: each living there, they know the area inside-out. They treat buyers and sellers equally and with the same importance, always negotiating the best deal for their customers. They are always proactive in finding the property buyers are looking for, while their down-to-earth approach has won them many resales and even more recommendations. Sometimes people think they can go it alone, but end up making costly mistakes. A strong, professional agency like Living Blue will save you money, time…and stress. So take a deep breath and relax, knowing that Living Blue have everything in hand to ensure their positive energy results in your inner peace.
Address details
Living Blue Mallorca
Plaça de la Vila 13, Alaró · Plaça de Hostals 8, Santa Maria del Camí