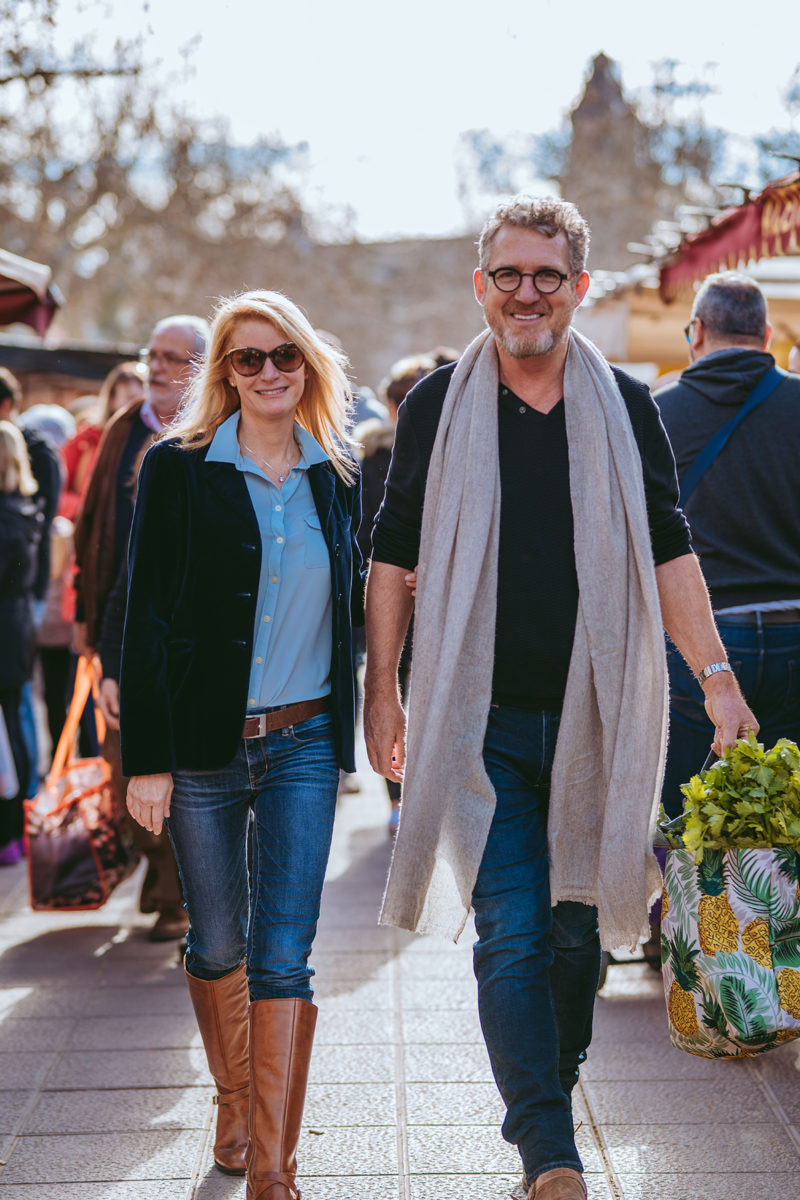 "So, you're moving to Mallorca?" a friend asks you. A smile stretches across your face. "We all are," you confirm, arm around your partner and child. This is the start of a big journey that many families choose to embark on, including David and Stephanie Horsman, who moved to Santa Maria in 2018 with their daughter Aoife aged 11. However, while some families leave just one culture for another, a well-travelled tapestry falls behind this family, who lived in Southern France and Barbados before deciding on Mallorca.
Moving to a new country as a family involves lots of things to consider, from choosing the right school to deciding on a house, the process is a far cry from the solo adventurer arriving with just a backpack. However, for the couple, who both grew up in farming communities – David in New Zealand and Stephanie in Washington D.C – it was the rural landscape that confirmed the move. "It was such a shock for me to see just how unspoiled it is. The island is so raw in its originality and authenticity," David says, pointing to the mountainous backdrop behind Santa Maria. His line of work is based in food tourism which, for the last fifteen years, involved running high-end gastronomic tours around the world. Now at least, he feels that Mallorca is the right place to continue working in his field while giving his family a permanent base to call home.
We join the couple at the Santa Maria market, a weekly event they rarely miss. Amongst pots of honey and dried lavender, there is a warm hum of people conversing. Stephanie, in between florets of spinach, explains that rural village life in Santa Maria was a big appeal. "It's peaceful and quiet but also has this side of being very cosmopolitan. Life is here all year round." David smiles, paying for their shopping, "there is also a sense of opportunity here. A will for things to get done." They both emphasise how easy they have found integrating with the locals, which particularly for David, relates just as much to his work than his family. "There's never us and them. It's about learning from the locals and respecting their culture. They are, after all, guardians of the land and the food it provides."
When it came to ensuring their daughter Aoife felt just as comfortable with her new life, Stephanie says that choosing the right school was fundamental. "She had been at great schools in France and Barbados, so David came here before and researched." After meeting various head teachers, David confirms that in the end they chose Agora in Puerto Portals for its core curriculum in Spanish and Mallorquin. "It's really important to us that Aoife learns the local language wherever she lives," Stephanie presses, pleased that Aoife, who is "naturally quite shy", has settled in so well amongst a diverse pool of classmates.
From India to Northern Spain, David's work takes him everywhere, which alongside Stephanie's freelance work, has meant the family are used to creating a home in new places. As stressful as it can be searching for the right house, Stephanie assures us that it's always better to let go of expectation. "You might walk into a house that hasn't been touched in 20 years but get over it! Love it for what it is." Tales of discovering an old wood-burner, which really "cranks out the heat", and falling in love with old Mallorquin stone sets a flicker of joy across both their faces.
In playful spirit, David decides to set himself the challenge of conjuring up a better life than here on Mallorca. He draws from his travels, throwing places like Hong Kong, Sicily and Nice into the mix, before accepting that, for the Horsman family at least, Mallorca "knocks the spots off" pretty much anywhere.
Photos by Sara Savage