Many of the locals in Palma regard Santa Catalina their number one place for a good meal, especially with the variety of cuisines on offer. Whether it's on-the-go or a long lunch of several courses and a local wine, there is something to satisfy every appetite. Regularly updated menus keep the avid foodies on their toes and with word travelling fast in Mallorca it doesn't take long for places to get fully-booked. So dive straight in and get your tastebuds tingling with our list of top ten restaurants in Santa Catalina: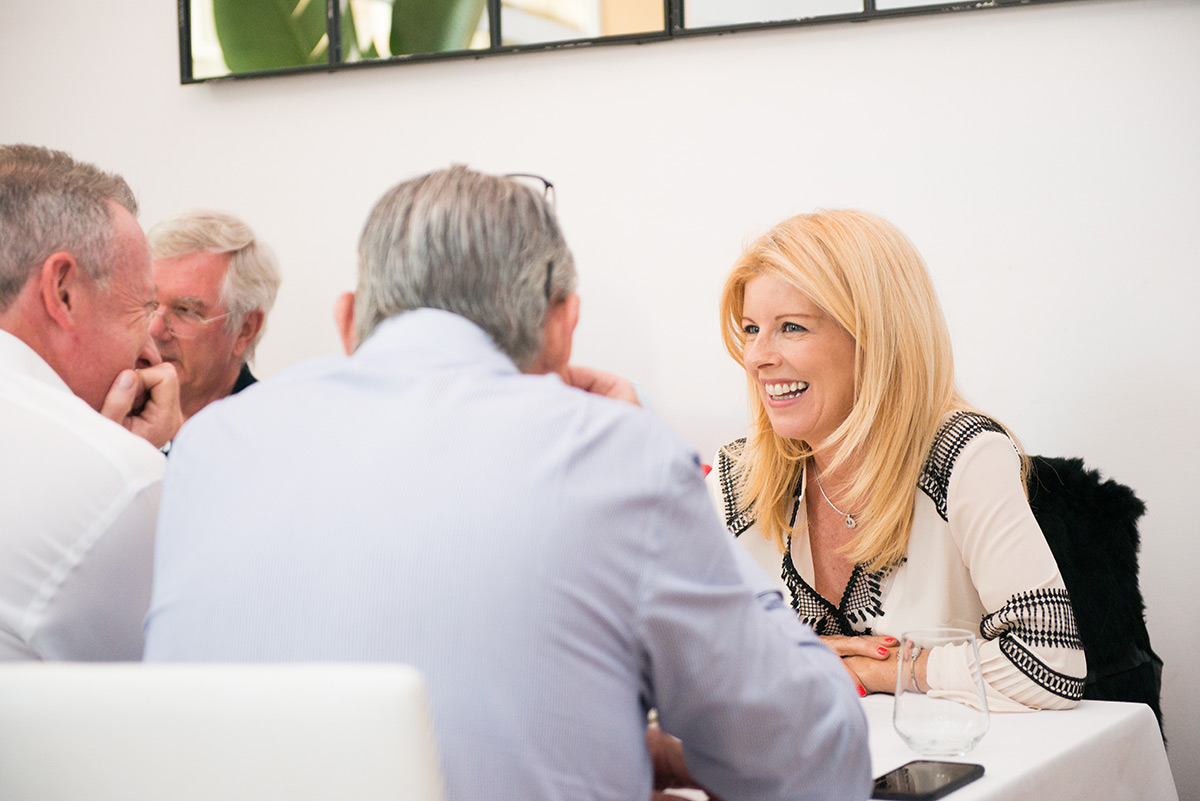 10. Millo
Colombian gastronomy, known as 'cocina mestiza' is the flavour of the day at this contemporary styled restaurant on Calle de Caro. Expect to be delighted by chef Michel's soul food, influenced by his travels in Europe, Africa and his current home in Spain. Homemade flavoured vinegars and fermentations bring Columbia to life in all its gastronomic glory.
9. Sumaq
For the best Peruvian cuisine on the island head straight to Sumaq on the corner of Calle de Cotoner, where you will be served wonderful dishes from talented chef Irene Gutiérrez's home country. The ingredients are fresh, tasty and locally sourced from nearby Mercat de Santa Catalina. It's a true gastronomic adventure that local residents return to time and time again.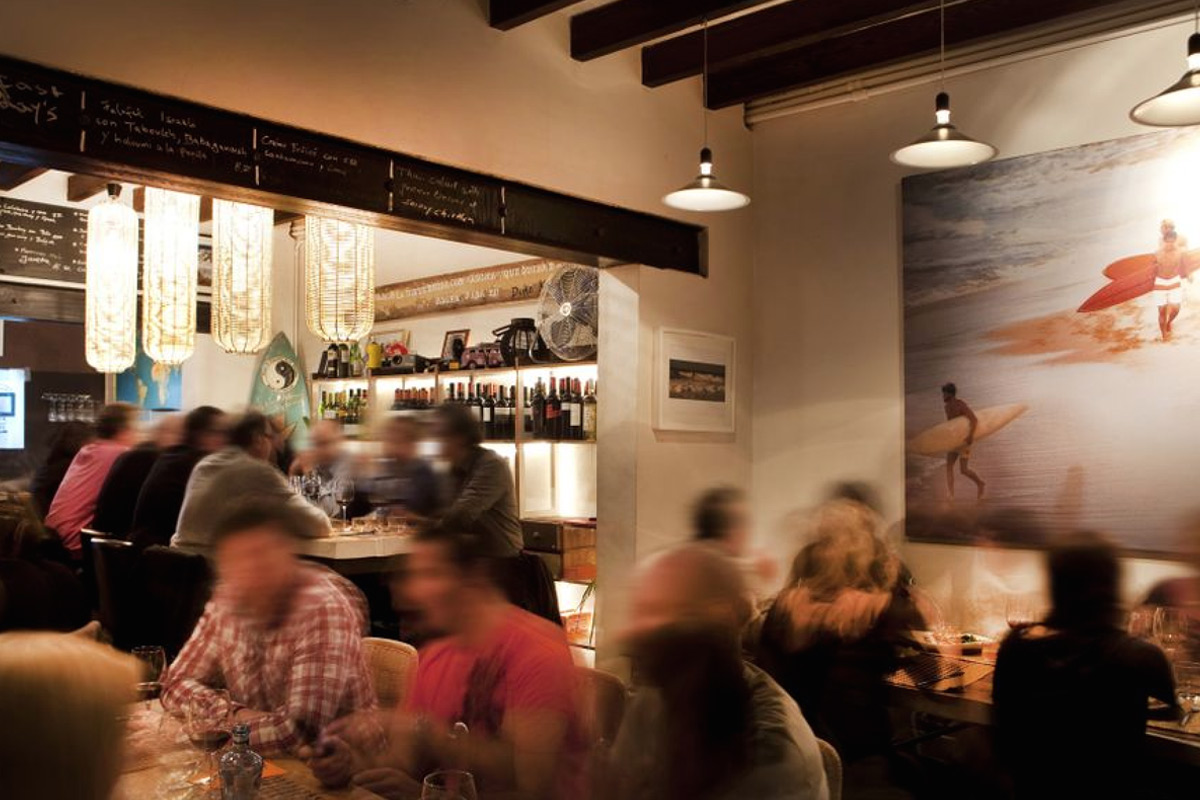 8. Duke
For those with a love of the ocean, and a chilled laid-back vibe, pop in to Duke's on Calle Soler, where the walls are lined with surfboards. Don't be surprised if you leave checking the wave forecast while enjoying locally-sourced food, all prepared under the supervision of Chefs Ronny Portulids from Greece and Jorge Esteve from Valencia.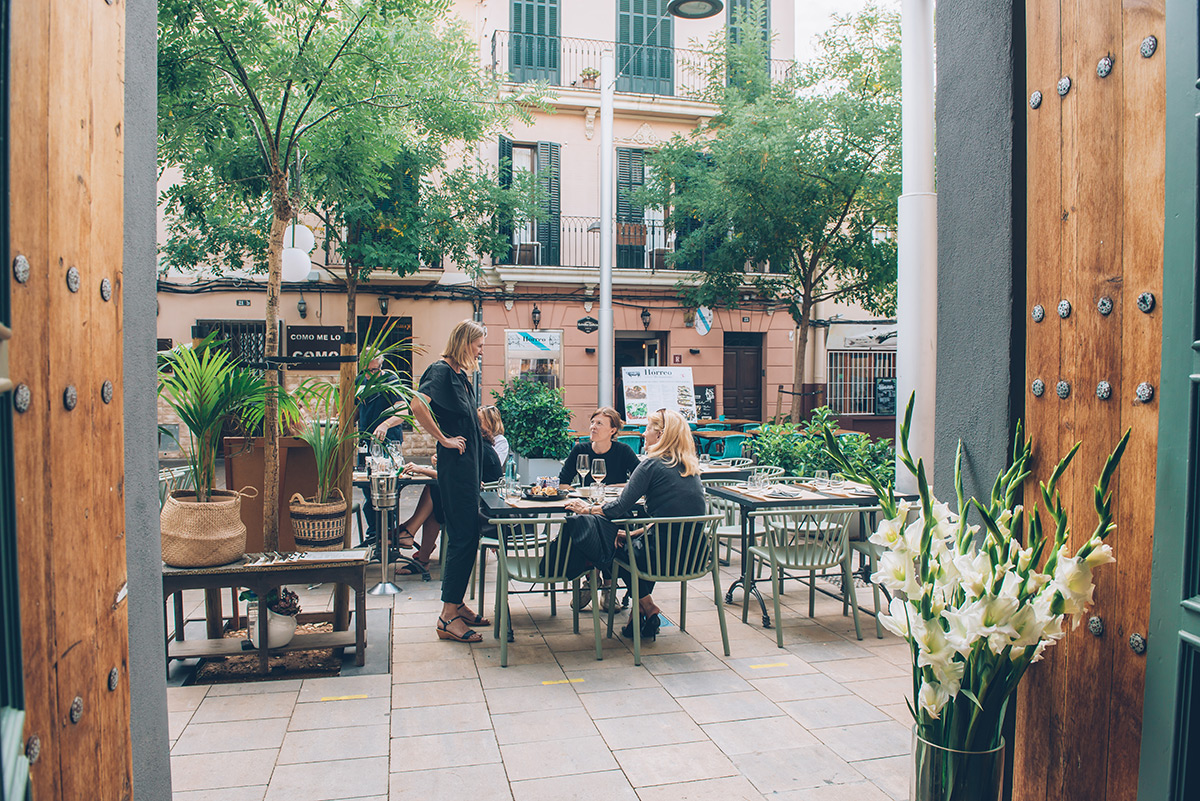 7. La Fabrique
With its creative French-Mediterranean inspired cuisine, La Fabrique pushes meats to the side and makes vegetable-based dishes king. Influenced by Mallorca's vegetable markets, La Fabrique brings out the best tastes and flavours using simple combinations. The cauliflower and asparagus dish alongside kumquats and figs is a shining example of the type of creative palette you can expect to find.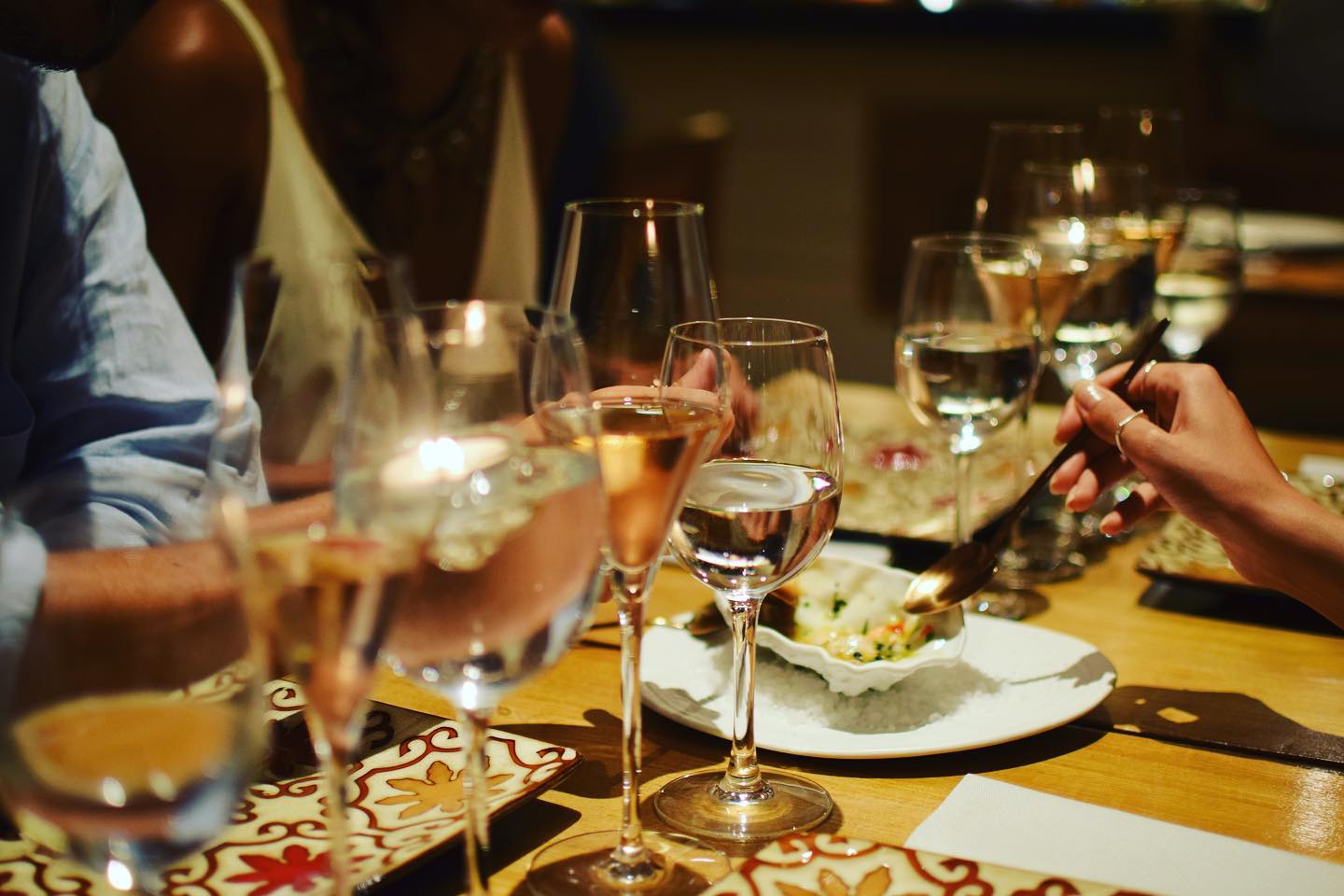 6. Sa Fulla
Tucked away on a street just off Calle Sant Magí, Sa Fulla guarantees a warm and welcoming atmosphere with Martha as the perfect hostess. Enjoy ceviche served in a ceramic oyster shell to set your taste buds alight or seared tuna dishes all served to a background of gentle Opera. The beautiful décor only serves to heighten this dining delight.
Read more
5. Naan
Street food has come to Santa Catalina in force. This super-chilled eatery serves up delicious street food in a relaxed but vibrant atmosphere. There's always a buzz here as both locals and tourists rub shoulders and swap stories over hearty and affordable food.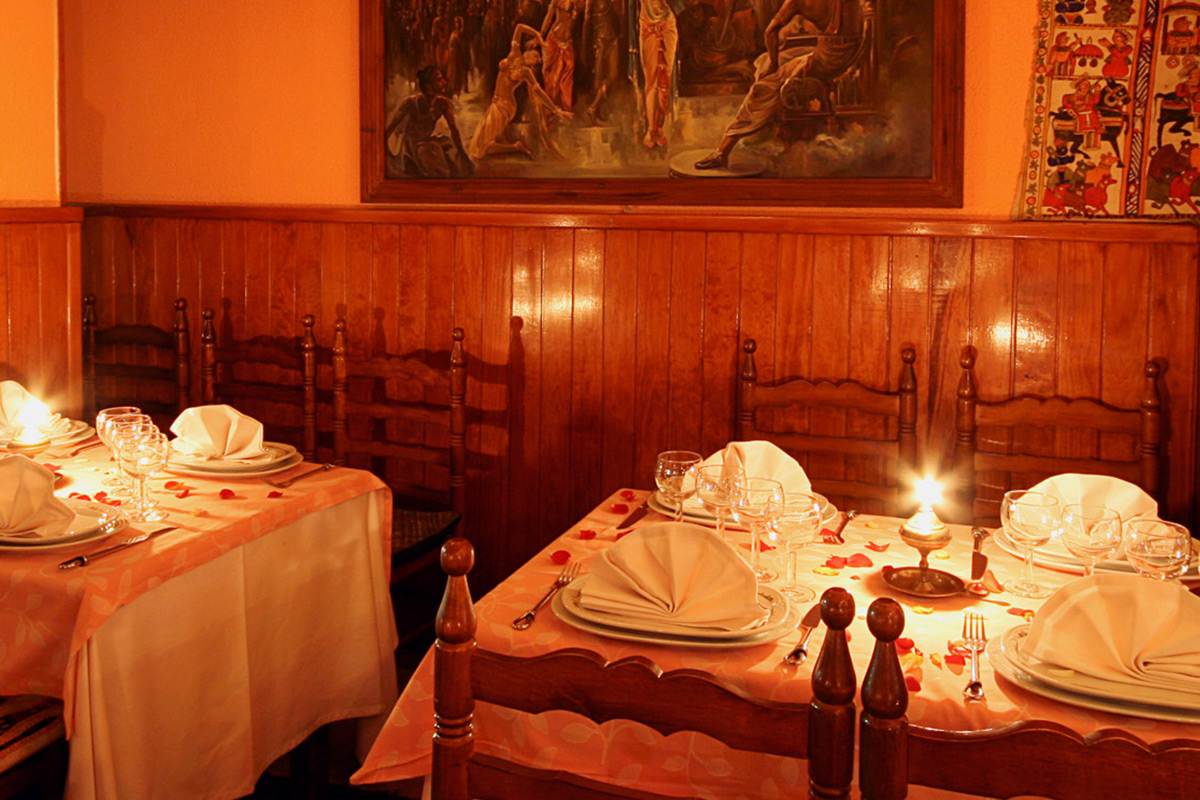 4. Basmati
If romance is what you are looking for then look no further than this gem of a restaurant. A little slice of the exotic Far East, with its daily changing four-course tasting menu, Basmati serves up fresh ingredients, with herbs and spices straight out of the owner's garden.
Read more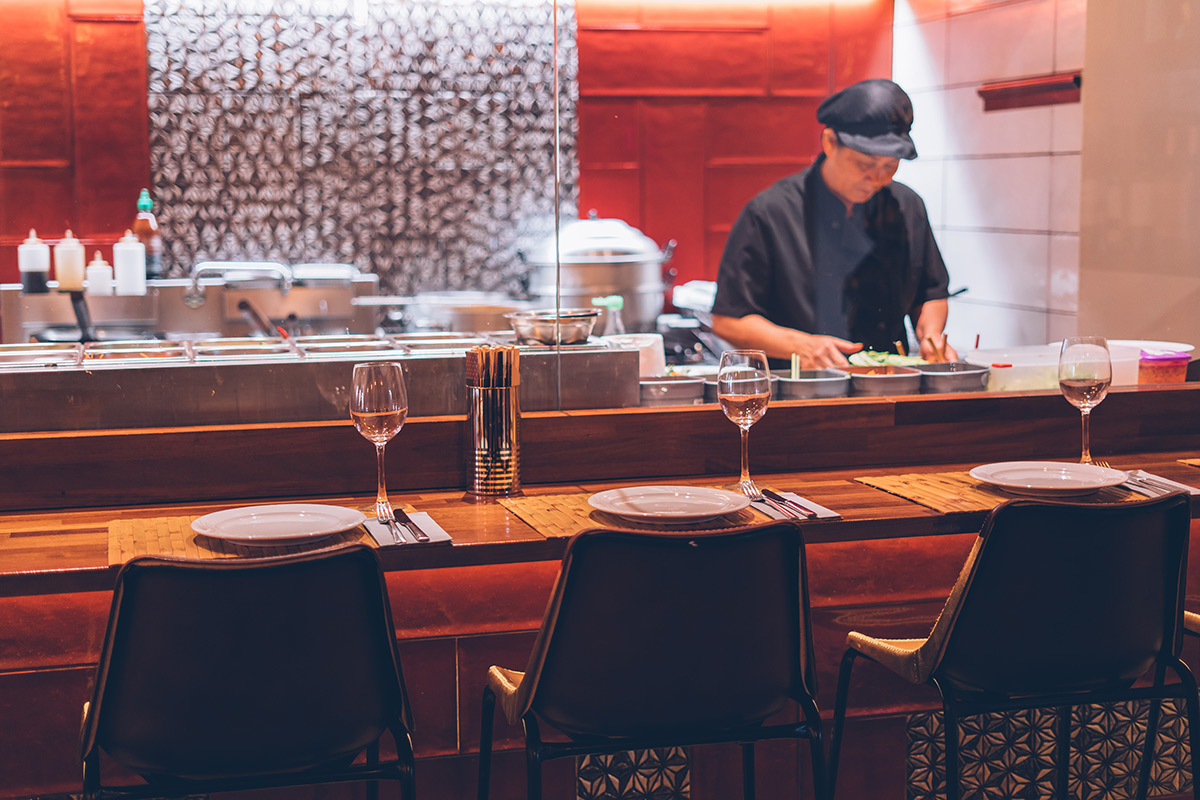 3. Isaan
Isaan is exactly what you need when you are craving fresh flavours and some of the best Thai cuisine outside of Thailand. The newest Thai on the Santa Catalina block dishes up mouth-watering dishes, both fragrant and spicy. Isaan is perfect for groups and couples alike, or head in solo for lunch and watch the masters at work in the open kitchen. Isaan is here to stay.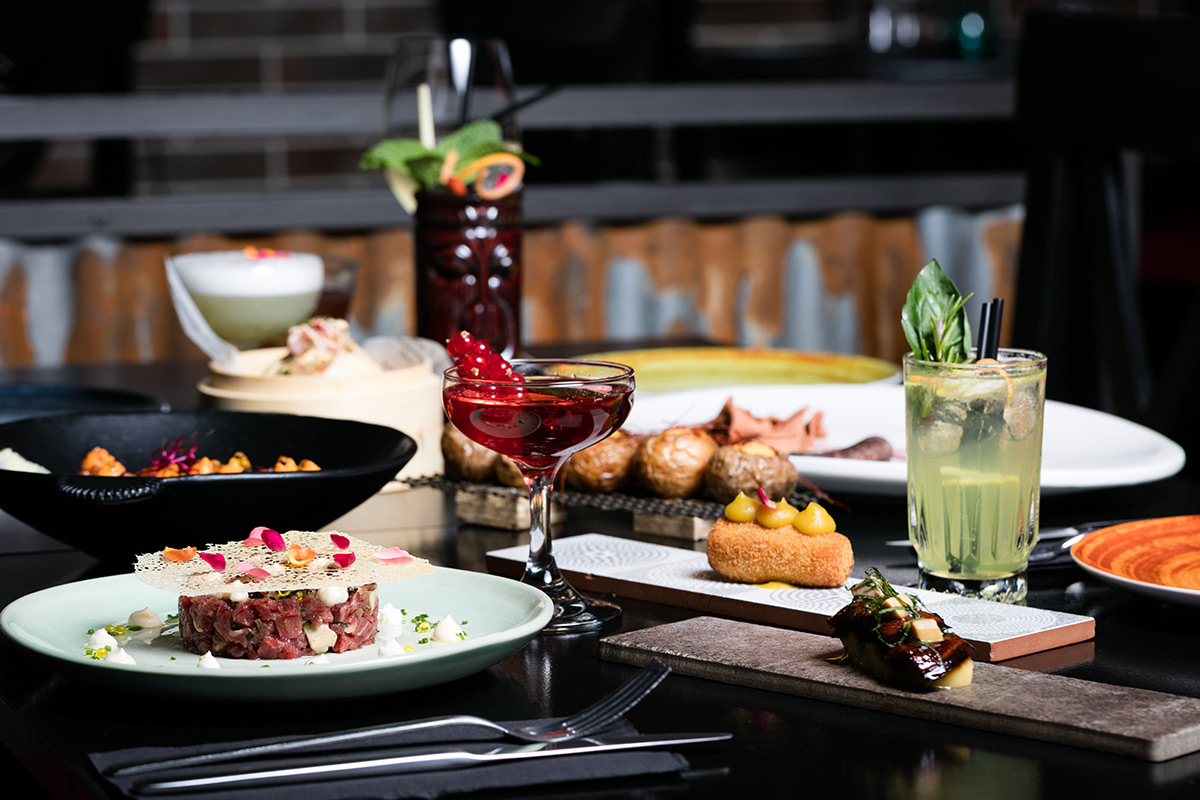 2. Vandal
Vandal is dark and imposing on the outside, but step inside and be prepared to be thrilled by excellent service and innovative food. The partnership of chef and sommelier results in colourfully plated dishes that are packed full of flavour. Do note that it can often be loud, so it may not be ideal for an intimate romantic meal.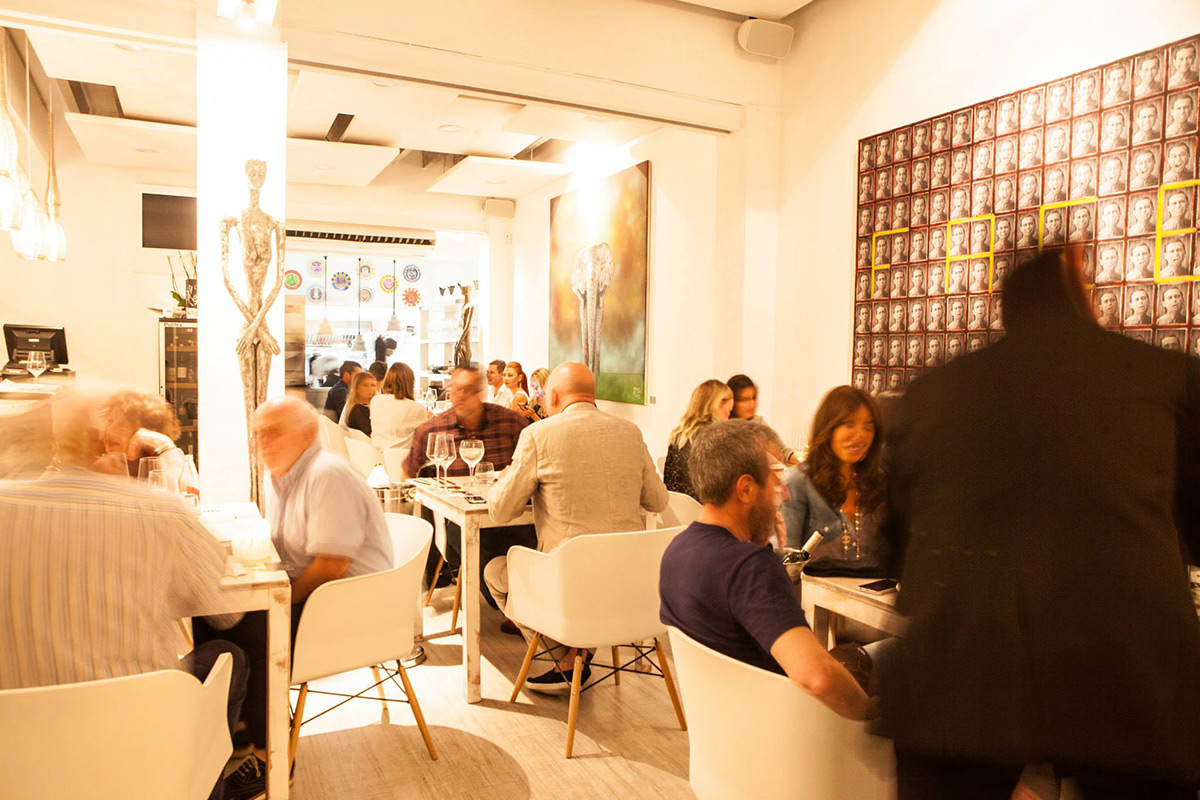 1. Nuru
The modern cuisine of Nuru is situated in the heart of Santa Catalina. Expect plenty of fusion flavours, textures and colours prepared by gourmet Chef Chus. Combined with a great wine pairing, good service and a fantastic atmosphere, this two-story restaurant with terrace is a true Santa Catalina favourite.
Read more
Santa Catalina can easily hold its head high and stand shoulder to shoulder with Soho when it comes to food. From Michelin starred chefs, to late night diners, pizza-on-the-go to raw food bowls, you would be hard pushed to find such a diverse gastronomic offering outside of London and New York. It's an absolute gem of a neighbourhood for lovers of all things foodie.