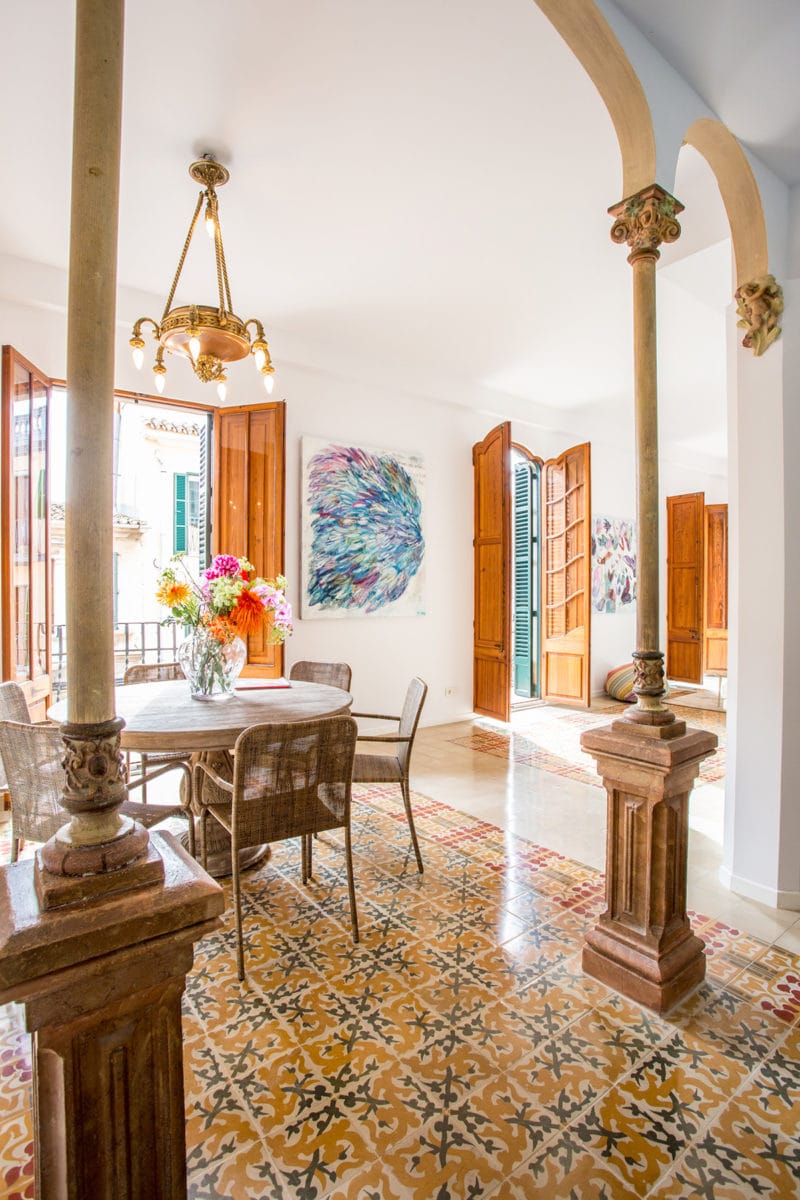 Santa Catalina is widely known as one of the top three neighbourhoods in Palma, particularly when it comes to international buyers looking for second homes. In turn, this has attracted a dynamic business in the centre, particularly near the Santa Catalina market. Santa Catalina is an attractive place to invest in Mallorca, particularly for buyers in want of a vibrant expat community and easy access to Palma city centre. The demand for property in Santa Catalina shows no sign of waning given its trendy ambience, proximity to the Paseo Marítimo promenade and few minutes' stroll to the main shopping street Jaime III.
What once started out as a small fishing village has now turned into a diverse community of creatives with a distinctive eye for luxury living. This area is a honey-pot for creative business across Europe which has attracted a high-end clientele and created a vibrant space for people to live in. Situated in close proximity to the marina, the area has also proved popular with the sailing community which has helped build an attractive social network. This uninterrupted flow of people stepping off their yachts and into Santa Catalina contributes to a healthy neighbourhood buzz all-year round. Many yacht owners and sailing crew use Santa Catalina as a base meaning that property is normally bought as a second home, a place to reside after a sunny voyage around the world.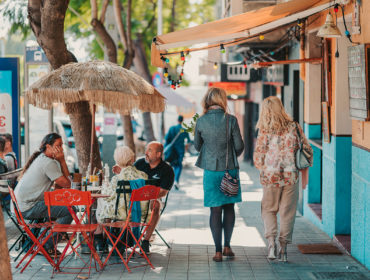 Santa Catalina has it all. Find out everything you need to know about living in Palma's buzziest neighbourhood in this definitive area guide.
Where to buy a property in Santa Catalina
ES JONQUET
This centre of this historic area begins near Plaza Vapor where you will find narrow streets and old Mallorcan windmills. Es Jonquet is famous for its white-washed fishing cottages, sought-after for their vintage character. The area has been declared a site of cultural interest by the local government and is hugely popular with buyers after properties with architectural history. The area has one of the highest asking prices per sqm in Santa Catalina which is in part due to its position, overlooking the Bay of Palma.
SANTA CATALINA CENTRE
The heart of Santa Catalina circles the Santa Catalina market where people from all over Palma come to do their weekly food shop. Properties here range from two to seven-storey buildings and include some of the area's most luxurious penthouses. The close proximity to healthy eateries and Santa Catalina's emblematic church make this the cool part of Santa Catalina to buy property in, particularly for young international buyers.
SANTA CATALINA TENNIS CLUB
This area of Santa Catalina surrounds the Palma Sport and Tennis Club where the Legends Cup is hosted every year. Properties here tend to be more on the residential side, appealing to buyers who live and work in the city. Thanks to the Club the property market here has grown and expanded the Santa Catalina perimeter, bringing more buying interest to its neighbouring area Son Espanyolet.
UPPER SANTA CATALINA
Upper Santa Catalina is much quieter than the centre and is where you will find a much larger community of Spanish residents. Follow Carrer de la Industría out of the centre into the area of Son Espanyolet where you will find the pace of life slow down. Tall apartment buildings with flats on the highest floors are the most expensive with maximum sunlight and views overlooking the bay of Palma, the Cathedral and Bellver Castle.
Advantages to buying a property in Santa Catalina:
Close proximity to the airport – 20 minutes by car
Walking distance to Palma city centre, the Old Town and Paseo Marítimo
Close proximity to the city's bike path and promenade
20-minute walk to Playa de Palma and beach club
Not affected by seasonality, vibrant lifestyle all year-round
New government projects and more investment planned in the coming years
Variety of different architecture, from fisherman's cottages to modern townhouses
Rich offering of excellent restaurants – some of the best in Palma
Excellent transport links
Some things to bear in mind
Older style houses will rarely have heating or air-conditioning installed
Parking can be difficult
Some streets in the centre are noisy, especially at night
It can get very touristy in the centre, particularly during the summer months
Es Jonquet has two nightclubs which attract large numbers of party-lovers
Santa Catalina price guide
APARTMENT:
€200.000 – €950.000
TOWNHOUSE:
€400.000 – €750.000
PENTHOUSE:
€1.000.000 – €1.500.000
(Please bear in mind that prices are subject to change)
Types of property in Santa Catalina
IN THE CENTRE
Properties in the centre are varied but consist mainly of large penthouses and converted apartments. Roads leading off Plaza de la Navegació are home to modern conversions with open-plan style living areas and outdoor patios. Buyers interested in the Es Jonquet area will be pleased to know that its fisherman's cottages are lot more spacious than they look. While seemingly small, they often have gardens that go far back. The trick in the centre of Santa Catalina is to pay close attention to the market – newly-refurbished apartments come and go quickly.
ON THE OUTSKIRTS
As you go further out, more high rise apartments and community buildings become the norm. Apartments and townhouses start to vary more in architectural style due to German, Swiss and Scandinavian influences. Buyers will notice that it is more relaxed in the outskirts with more opportunity to renovate and showcase individual style. You are also more likely to find properties at more competitive prices here as opposed to areas like Es Jonquet and Santa Catalina centre.
RULES AND REGULATIONS
Given the high demand in Santa Catalina, developers are always filing to build new projects. However, the local government have imposed more rules in recent years making it not so easy to get planning permission. This doesn't mean that there aren't plots available to build on, in fact, there are many areas of Santa Catalina in the process of being re-constructed. Therefore, it is worth checking before you buy that the surrounding area is not up for construction – a seemingly clear view might turn into a looming block of flats in a year or two.
Inspiring Local Properties in Santa Catalina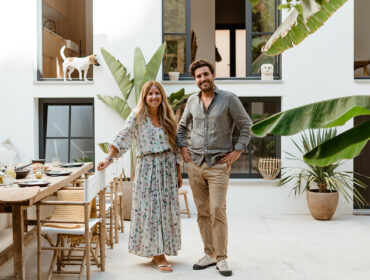 Meet the creatives behind The Lemon House, a beautiful new townhouse in Son Espanyolet mixing Scandinavian and Mediterranean concepts.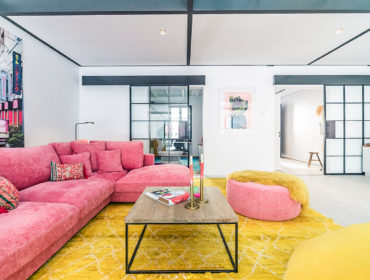 The multi-talented team at bconnected perfectly showcase their signature style and flair in this ambitious and colourful Santa Catalina conversion.
What the experts say about buying property in Santa Catalina
"Make sure that before you buy a property in Santa Catalina that you look at what surrounds it. If there is a restaurant or bar nearby it's worth checking the type of crowd it attracts and decide whether it's an atmosphere that suits your lifestyle."
"If you're buying a property in a community building always check before if there are any fixtures, renovations or inspections outstanding. You don't want to go through with a deal and then realise you're expected to pay big maintenance costs."
"Most properties in the centre of Santa Catalina don't have a garage. Therefore, if you have a car it is worth asking your real estate agent to help search for a nearby parking spot."
Lucy Adamson, Senior Property Consultant, hc/ Mallorca Living

See below for more Villas for sale in Mallorca!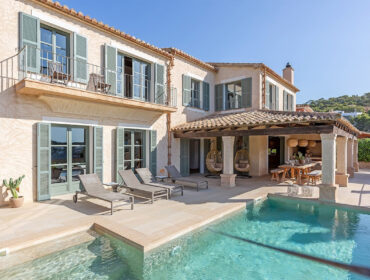 Discover the best Mediterranean villas for sale in Mallorca handpicked by Dr. Helen Cummins and team of local property experts.