The owner and artist behind Openstudio79 is Tatiana Sarasa, who moved to Mallorca in 1992 after coming here one summer to work as a hostess for a sailing race. She met her future husband that summer and decided to move back a year later after finishing her university degree in sculpture, in Barcelona, where she was raised. "I was always interested in the tactile nature of materials," says Tatiana about her studies in sculpture, "and learning about the different textures and sensations found in different mediums." This passion translates perfectly some 25 years later, where everything in the shop seems to reflect this interest. It might be hand-spun fibre, ceramics, scarves or paper goods, but each object embodies the spirit of its maker, the "soul of what you [the artist] put into it," as Tatiana says.
This is also reflected in Tatiana's own body of work, which is focused on natural dyes on different surfaces from paper to silk to yarn. Three years ago, she took a natural dye workshop and immediately connected with it. This was followed by a workshop in eco-printing, in which flowers or plants are laid on the surface before pressing. At the shop she has a selection of avocado-dyed scarves that are the softest pink, and gorgeous, multi-coloured yarn dyed from such ingredients as black olives and turmeric.
She recently finished a project for a hotel in Ibiza using logwood, which was inspired by purple dye found on the island originally made from murex shells and used by the ancient Phoenicians and Romans. She frequently collaborates with ABA Art Lab in Palma and her work has also included scenographies for the theatre and site-specific installations, as well as printing and sculpture.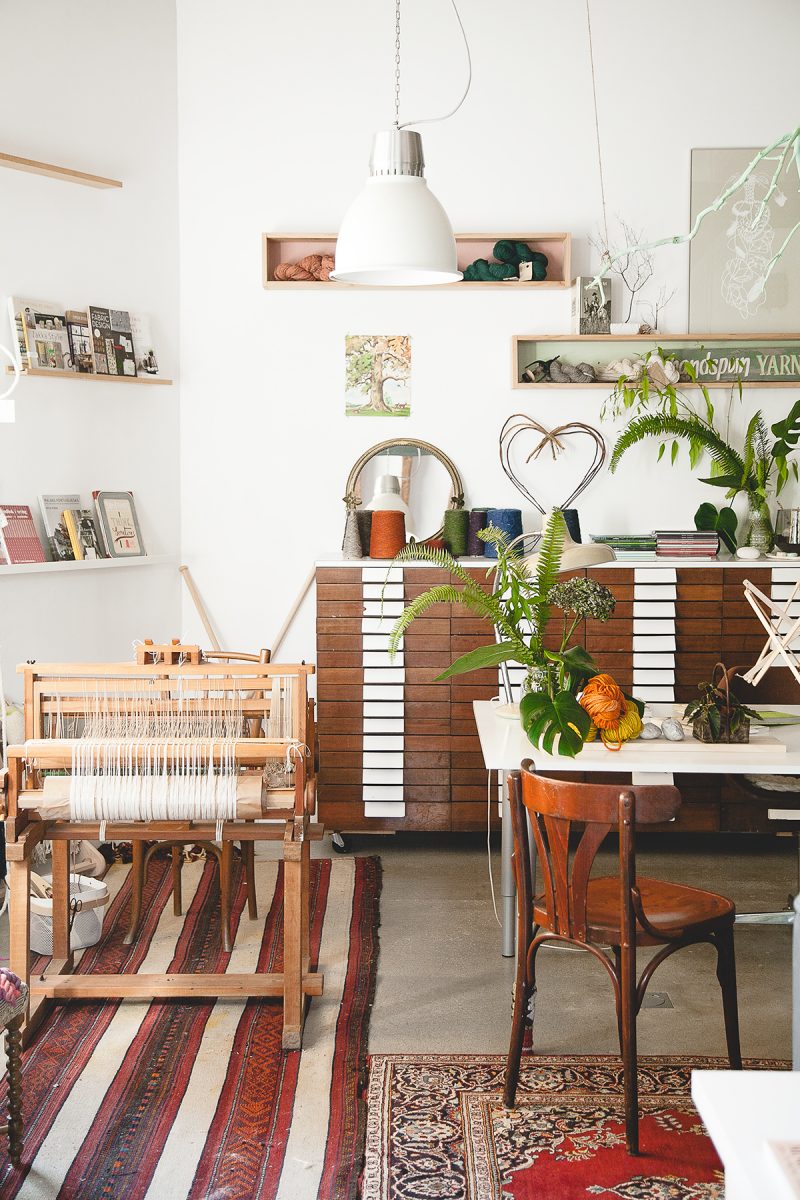 Tatiana purchased the space, which was originally a bar, in 2011, just as Santa Catalina was starting to develop into the dynamic neighbourhood it is today. Originally it was meant to be just for her studio, where she would prepare work for exhibitions and commissions.
But there was something missing, she felt, which was this sense of community and sharing with other artists and people, and overtime, she began to feature local artists work and host workshops, such as knitting nights and loom weaving. "Learning is nourishing to one's work and soul," she says, "and it is a pleasure to see younger artists get into their craft."
A great example is Mariana Murabito, a graphic designer who came to take a weaving class at Openstudio79 and fell in love. Her beautiful, shimmering wall hangings and jewellery, which capture the essence of the Mediterranean Sea and landscape, are becoming increasingly sought after, and her weaving is transforming into more than just a hobby. Other artists who have shown their work at Openstudio79 include ceramic artist Anna Skantz, graphic artist Pablo Salvaje, fibre artist Adriana Meunié, and artist collective Alamar Editions.
Openstudio79 welcomes an international community, be it tourists from around the world who seek out her shop while on holiday, or Mallorcans and ex-pats who want to be a part of this inspiring place and see all the creative work happening across the island. Whether it is through her new 'meet the maker' series of workshops, where artists are invited to give talks or demonstrations, or the week-long Uníc pop-up events that bring together works by local artists – Openstudio79 has established itself as an important central creative meeting ground in Mallorca.
Address details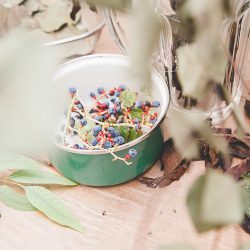 Openstudio79
Carrer de Sant Magí, 79, 07013 Palma