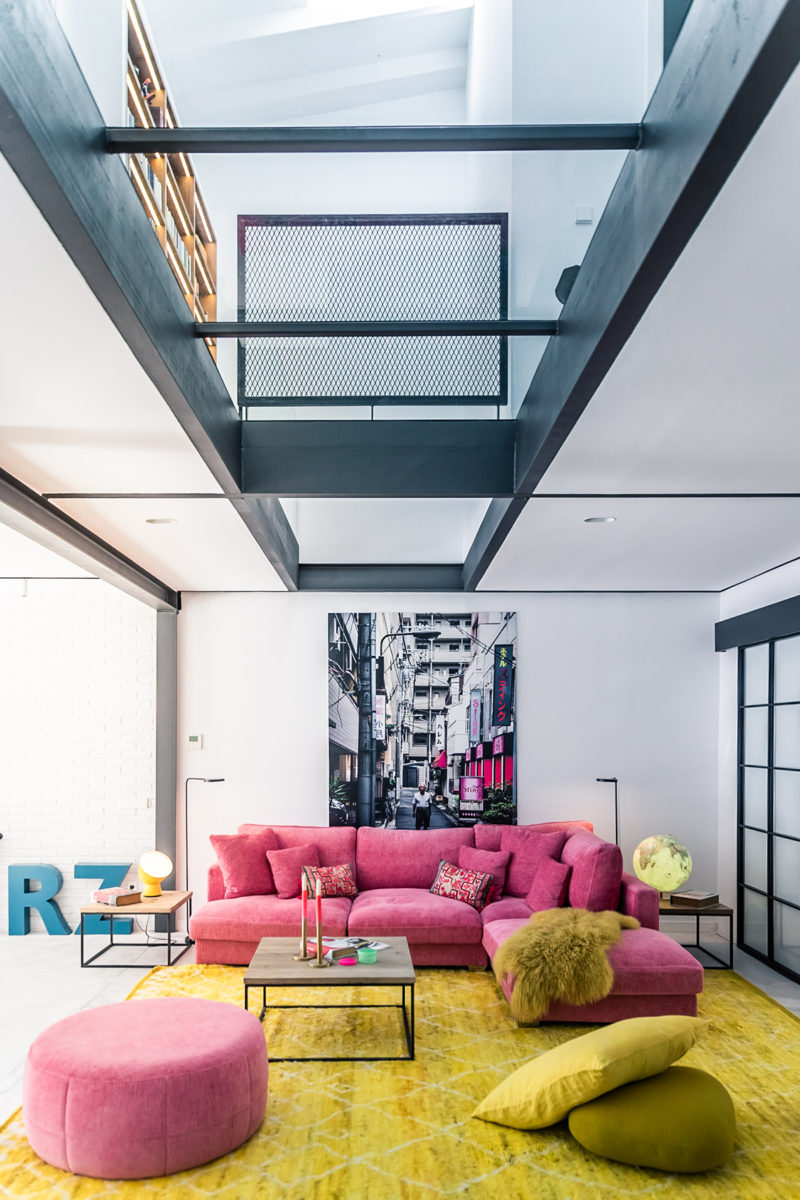 When it comes to wow-factor, bconnected have it in their DNA. And few projects demonstrate this better than this ambitious development, located in heart of swish property hotspot Santa Catalina.
As suggested in the name, the company has a joined-up approach to their ventures, often involved at every stage, from architectural planning to interior design. This 'Colourful Haven' drew on their multiplicity of talents and was a project they describe as one of their most "extensive and challenging" works.
Its size immediately put it amongst some of the neighbourhood's biggest – the original ruin once housed four apartments which have been knocked together to form the shell of this grand family residence. The aim was always to preserve the traditional facade, while converting the inside into a bright, modern and totally unique space – still drawing on the skills of a team of traditional artisans and craftsmen.
Bringing spirit into the space
This was first achieved with a combination of bold, semi-industrial lines set in monochromatic scheme in which polished micro-cement flooring visually balances crisp white walls and anthracite grey beams and framing. Clever glass ceiling panelling visually connect spaces and add even more light to living areas. Upon this neutral contemporary backdrop, bconnected applied their trademark bold mixture of textures, colours and patterns to "infuse soul and spirits into the new living space".
They drew on a wide variety of furniture manufacturers to achieve their signature style, mixing high-quality traditional names with vintage and one-off pieces. Gervasoni, Carl Hansen, HAY, Normann Copenhagen, Flos, Vola are just a few of the brands that have been carefully curated into this strikingly original property. A collection of colourful artworks were also chosen to perfectly complement the boldly vibrant palette.
Bconnected assert they are "never afraid of venturing into the world of innovation when it comes to interior design," and this eye-catchingly inventive project certainly stands as testimony to that.
Explore similar property for sale in Santa Catalina!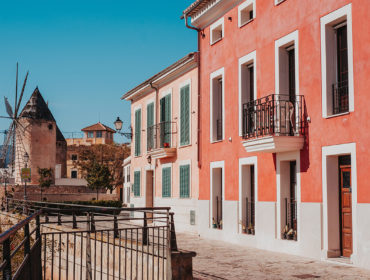 Cool townhouses, cute fishing cottages and luxury penthouses. Find out all you need to know about buying property in Sana Catalina.
Address details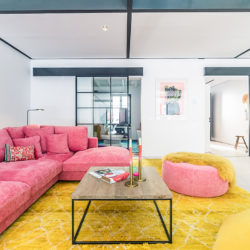 Bconnected
Carretera Andratx 36, Portals Nous