Designer Alma López, creator of the La Morenita luxury jewellery brand, lives in Santa Catalina in Palma. After completing a law degree, she started designing her first pieces in 2002 for the exclusive brand Paul & Joe. Alma is completely self-taught in the world of design, although the 20 years she spent working as a model are likely to have influenced her along the way.
How did you start designing jewellery?
My friend, Eva Pérez, was a designer for Paul & Joe in London, and seeing her made me curious about mixing and creating. She asked me to prepare a few pieces to show her boss, and they liked what I did and were able to sell them. I decided to create my own brand and started selling it in Spain. At the same time, I continued working as a model. I was even a 'Martini Girl' for the "always in" campaign a few years back. I also worked as a road manager for 'The Choir Boys' and I am still in charge of quality control and environmental issues at my father's company.
How did you come up with the idea for the fan?
Although we moved to Mallorca when I was a year old and I consider myself a Mallorcan, my parents are from Granada, so my Andalusian roots and my passion for Flamenco had a lot to do with the design. I would always carry a fan in my handbag and I decided to reinvent it and turn it into a beautiful accessory. It is a new concept in jewellery which has never existed before. It is something I created which is unique and, although all our designs are duly protected, people are beginning to copy us all over the place.
Is it a Must-Have?
My collections include pieces that are pure trending items but the idea is to create designs that never go out of fashion. I work with Sotheby's and Sony Pictures a lot, so we give a jewel fan to all the celebrities who come to Spain to present their films. My clients include Princess Roda of the United Arab Emirates; she was given a fan, as no one knew what to give her; she is someone who has everything. That the fans do not feature gold or diamonds is irrelevant, they are truly unique.
What kind of woman are the fans directed at?
The fan is used by women from 18 years of age to the Duchess of Alba. Our collections are designed to adapt to different styles and personalities. I have a range that is focused on VIP clients; celebrities like Cher, Cristina Aguilera, Willow Smith (Will Smith's daughter). TV stars such as Patricia Conde or Eva González, and actresses like Penélope Cruz own a Vogue Star necklace, as well as the Lebanese multimillionaire Mouna Ayoub, the owner of the Lady Moura or Her Majesty Queen Sofia, who always has her fan with her during the summer. We pick our points of sale; we look for a very select clientele, which together with the huge amount of coverage the press has granted us has put us where we are today. Our collection features four ranges, and even includes a bridal range.
Do you sell your products all over the world?
Luisa Via Roma stocks our products and this has given us a lot of prestige and international recognition – it is one of the most important luxury brand boutiques in Florence. We also feature at Corner and Suivi in Mallorca and at many exclusive boutiques all over Spain and 10 other countries.
Is the jewellery made in Mallorca?
Yes, my workshop is here and all the pieces are handmade using different materials, from brass, to gold and silver plated pieces, and from semi-precious stones to Swarovski crystal. The fans are made of wood, they are hand crafted and made to order in Spain using special measurements, colours and fittings. We finish them off here in Mallorca. No two fans are ever the same, they are very exclusive.
Can one live in Mallorca and succeed internationally?
I need Mallorca for its light, energy and peace, and this is where my work develops, but if you want to expand you have to go further afield, study and train elsewhere and broaden your horizons. I am lucky enough to have one foot in the rest of the world and my home here.
I've heard you do a lot of charity work.
Every year we support a different charity or foundation. We presented a charity fashion show with Zonta International featuring flamenco-style fashion in order to support women in precarious situations. During the Copa del Rey we supported the Fundación Alex; we donated some bracelets so that children with Down's Syndrome could take sailing classes.
What are your plans for the next few years?
We will try to continue gaining recognition. We keep adding more points of sale to our list and our brand is slowly finding its place in the market. I hope our products will continue being a part of women's wardrobes for many years to come.
Photos by Samantha Hemsley
Address details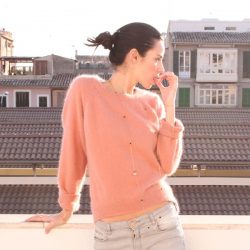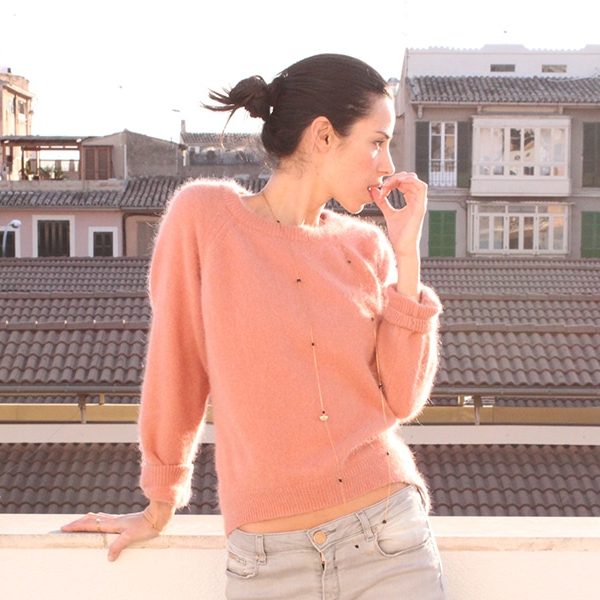 La Morenita
Santa Catalina - Palma de Mallorca