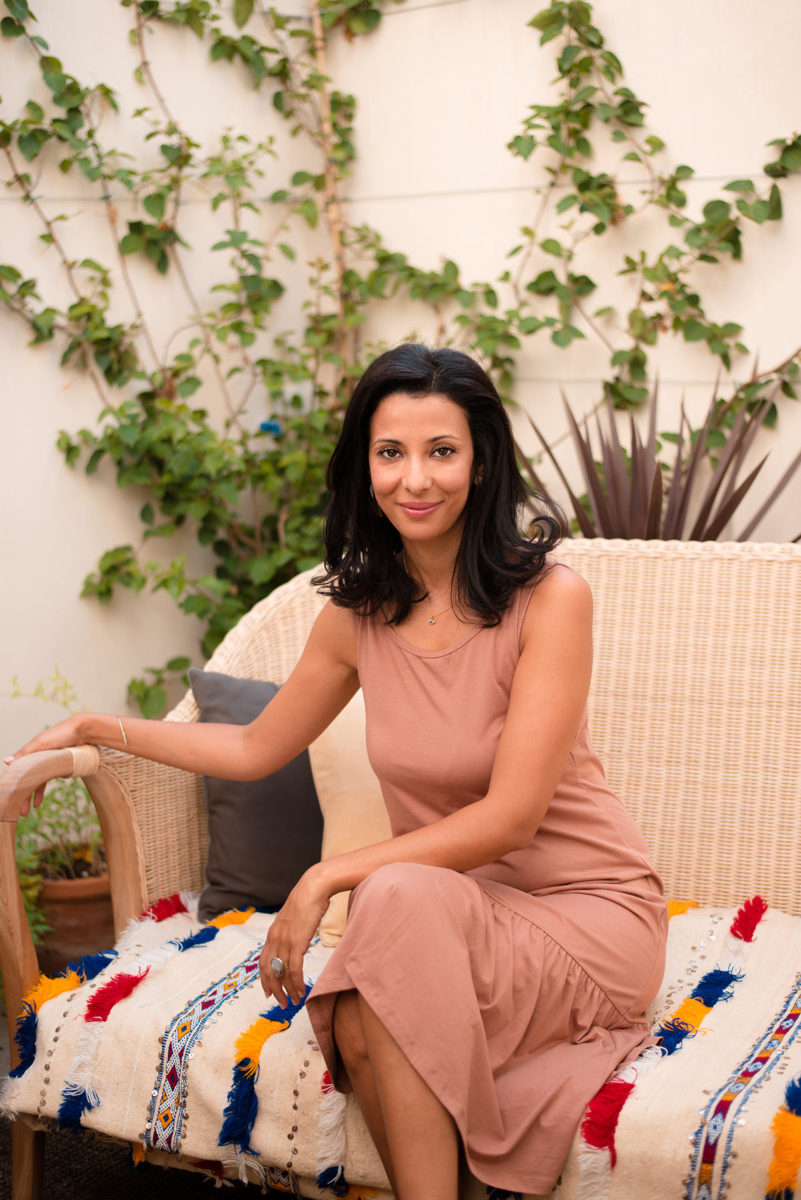 Naïl Mani loves bringing new life to old things, which you notice as soon as you enter her store, Oma, located diagonally opposite the Santa Catalina market in Palma de Mallorca. The building used to be a kindergarten. During the renovations, Naïl tore out the suspended ceilings and separating walls to reveal the original Marès stone walls. "Many houses in Santa Catalina have been built out of Mallorca's sandstone," she explains. The biggest surprise, however, was found on the floor under three layers of linoleum – beautiful old hydraulic tiles with different patterns and colours. They look a little like carpets and divide the store into smaller areas in a novel fashion.
The store curates items by 20 artists and designers from Mallorca, Barcelona, France, London and Morocco. Naïl Mani regards her shop, which she opened at the beginning of August, as a showroom in which she brings customers and artists together. Many of the furnishings and decorative pieces as well as swimwear and jewellery are made on Mallorca. Naïl, who comes from Algeria, lived in France and moved to the island three years ago, knows all the designers and craftsmen personally.
"Culture and tradition play an important role for me," says the mother of one daughter. To respect them is one thing but Naïl also wants to bring this southern lifestyle to life and into something that can be experienced. At Oma, therefore, you don't only buy a product but also take a personal story home with you.
For example, in the store a large dining table made out of olive wood, by the Almadesign label from Binissalem, really catches the eye. It was made by two young Mallorcan artists who use almond and olive wood from their own finca for their individually made furniture. The decorative boards made of Binissalem stone are also from here. A ceramic range, meanwhile, comprising of cups, plates and bowls is also from the island – the one-off pieces are made by hand by a British-Argentinian artist in Deià. Other items include traditionally made bed throws, lamps and carpets from Morocco – all perfect for surrounding yourself with beautiful things in everyday life. And, if you have a weakness for art and painting, you're sure to love the cosmetics purses featuring works by French artist Julien Meunié. The daughter of the late artist printed her father's pictures on linen and makes artistic bags out of them and, in doing so, sends them on a journey around the world.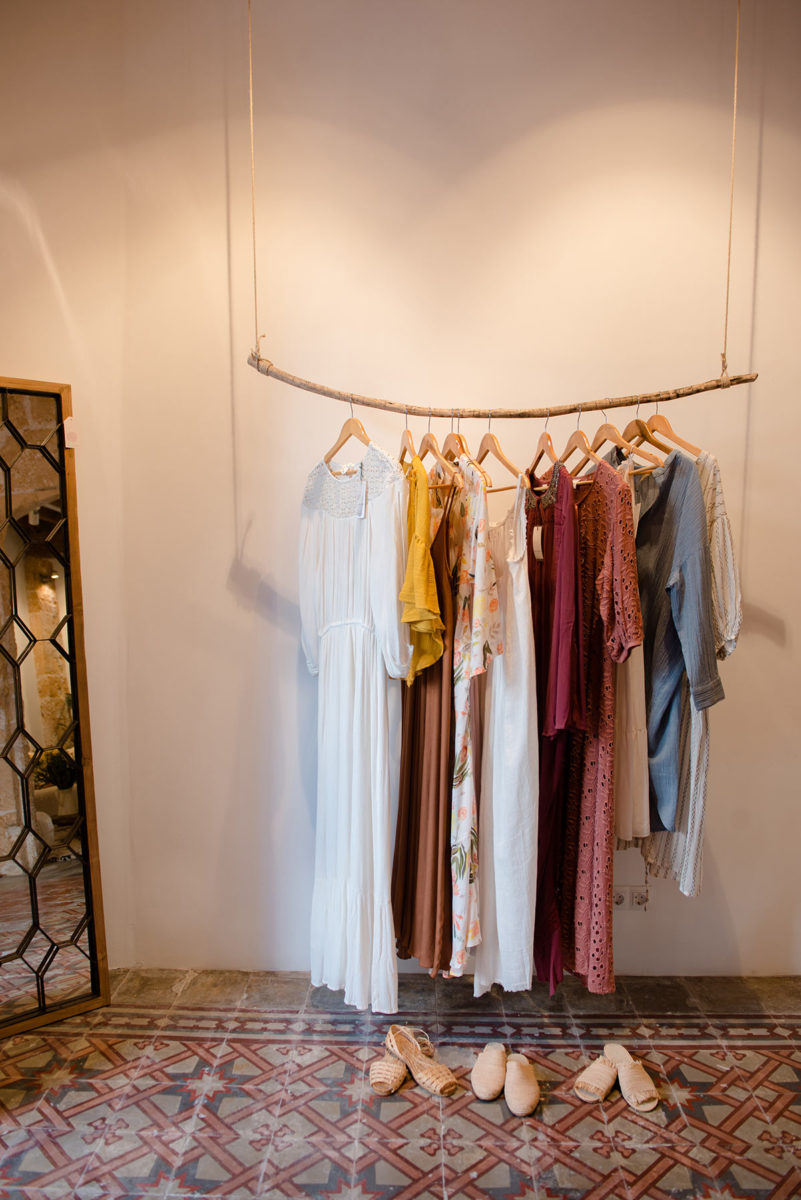 "I want to support and encourage artists to do what they love," says Naïl Mani, who is today wearing a simple grey dress with earrings out of gold and real onyx by Ikkelele, a goldsmith from Barcelona. "If you wear these earrings you don't need any other jewellery," says Naïl, who restored houses and flats on Mallorca with her husband before she opened her store. In doing so she, too, followed her dream after first studying business in London and the US as her parents wanted her to, and then working for three years in this field – all experiences which she now uses in Oma.
She was drawn to Mallorca by the peacefulness as well as the landscape and positive energy, and the climate which is similar to that of her homeland, Algeria. The clothing selection available in the store is also suited to hotter climes. "In the summer we wear loose tops and trousers in soft colours out of natural materials such as linen which cools," says Naïl who likes the Tentwelve range, for example, from Barcelona. The pieces are by a Turkish designer who not only designs her elegant and simple clothing herself but also dyes the materials, sews and adds details such as stitching or embroidery. The avant garde cashmere jumpers, meanwhile, by London designer Zoe Jordan, are ideal for the end of summer/early autumn when the days are still quite warm but the evenings cooler. Zoe's casual collections are also available in Harrods, in London, as well as boutiques in New York.
Naïl Mani is also designing a fashion range exclusively for Oma, which is being launched with the Catalina Bag. With a colour combination of white, black and natural shades and material of traditional Palmito cord, it looks more elegant than the typical Mallorcan basket-style bags. "The straps of the Catalina Bag are just about long enough to be able to wear it comfortably over your shoulder," explains Naïl. Perfect for shopping but it also goes with evening wear and shows what Oma stands for – a natural and relaxed lifestyle combined with elegant materials and good taste – Naïl Mani's hallmark.
Photos by Sara Savage
Address details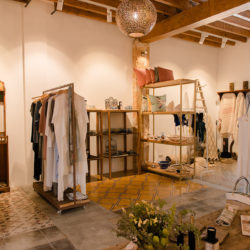 OMA
Oma Carrer de Pou 33A, Palma