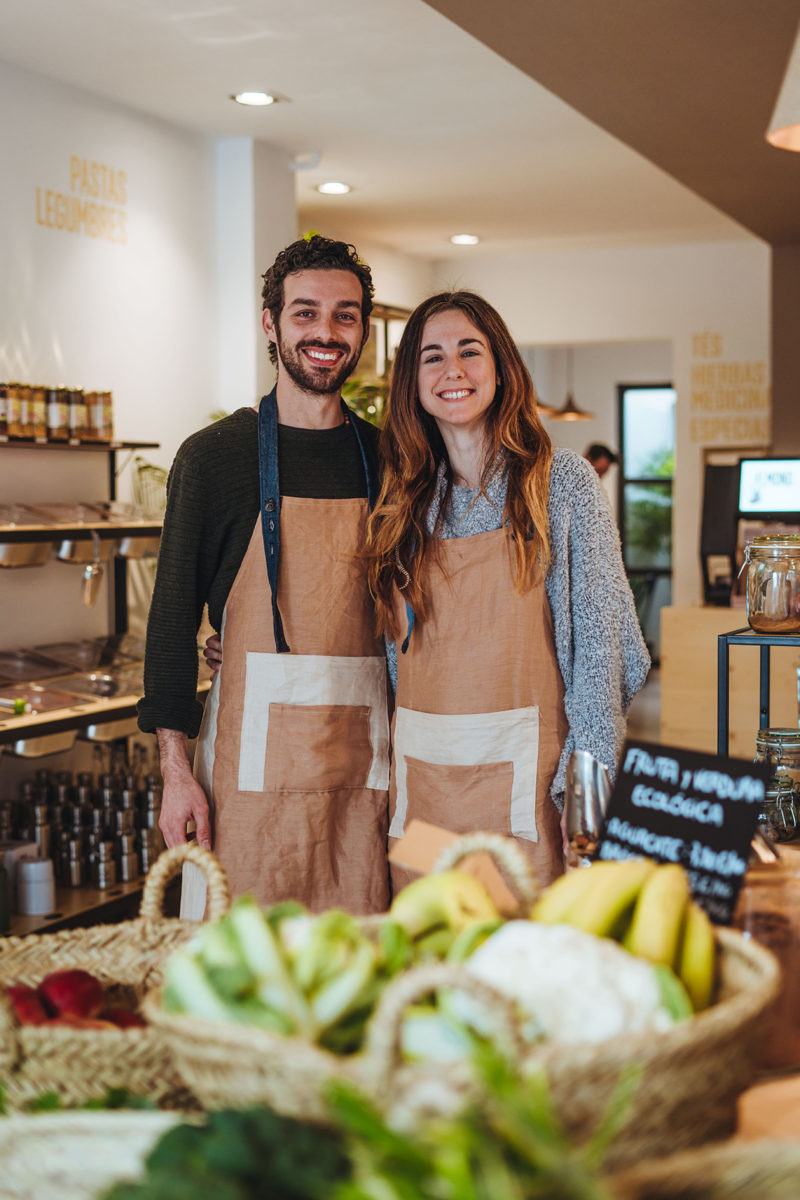 There's a playful ambiguity behind the name of the hottest new eco-conscious business on the island – NU Market. Meaning 'new' in Swedish and 'nude' in Mallorquí, as well as sounding like 'us' in French, it neatly encapsulates three main concepts behind the project. French-born John Chemla and native Mallorcan Sandra Chemla Verdu are the husband and wife team who first conceived the store after meeting in Australia, in the small east coast town of Mullumbimby. Doing a scuba instructor course together, "We really got to see the effect that human activity was having on the planet."
It was also in Mullumbimby that they came across their first bulk store – a term not just used to describe somewhere you buy in bulk, but shops with a zero-waste, sustainable ethos. "It made us realise there was a way of buying, and consuming, differently," John recalls. "We always wanted to run our own business, but we knew any business would have to be as sustainable as possible," he continues. By the time they were planning their move to Mallorca two years ago, they knew they wanted to open a bulk shop here.
Since opening in autumn 2019, NU Market has already generated quite a buzz as the first of its kind on the island. Its hip and minimalist style, with polished concrete floors, crisp whites, and industrial-chic touches also fits perfectly with the vibe of the store's Santa Catalina setting.
On a small terrace, a couple of tables offer a spot to enjoy a coffee and vegan pa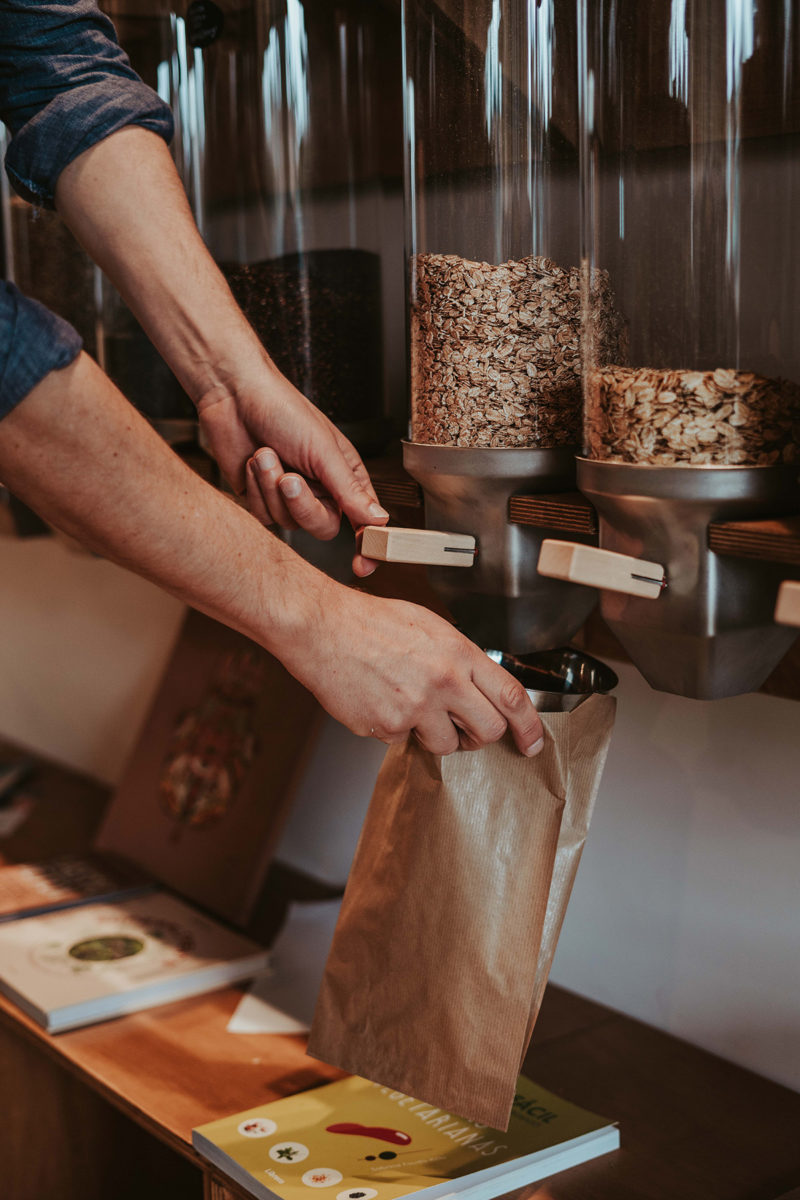 stry. Inside is a cornucopia of consumables, starting with a colourful table of fresh fruit and vegetables (all locally grown) and continuing to lines of glass jars and dispensers of herbs, spices, nuts, seeds, grains, pastas, dried fruits, rice, tea, coffee, wines, oils … There are over 500 products available – most from local organic farms – though the bright, airy space makes it feel far from cluttered and the calm, friendly atmosphere encourages browsing.
For most purchases you bring along your own container, tare it (weigh it empty), fill it, weigh it, label it and pay. You can also refill things like your washing-up liquid bottle and buy eco-friendly body products, while snazzy features include kombucha on tap and an instant nut butter machine.
Ultimately, it's about changing the way we shop and consume, encouraging the use of reusable receptacles and offering affordable locally sourced products. "Change will only come from the consumer. Corporations have too much to lose; it is not in their interest to change" John explains.
The NU Market owners also recognised that consumers can be resistant to the price associated with eco-friendly shopping. For this reason, the prices in the shops are constantly compared to those of supermarket chains. "Sustainability needs to be economically sustainable for everyone." One of the most rewarding aspects of the business is how word is spreading, both about NU Market and its philosophy. "Some people enter without understanding the concept behind the store, but leave aware of the problem with plastics," John recounts. "People also often arrive saying their son or daughter told them to come here, so one generation is teaching the other about sustainability."
With two young children and a new business to run, John and Sandra certainly have their work cut out for them, but what shines through is their passion and belief in what they are doing – pioneering a better way to shop and consume for the good of our future. |
Photos by Sara Savage
Address details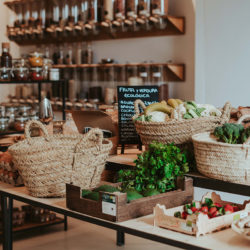 NU Market
Plaça del Progrés, 19, Palma