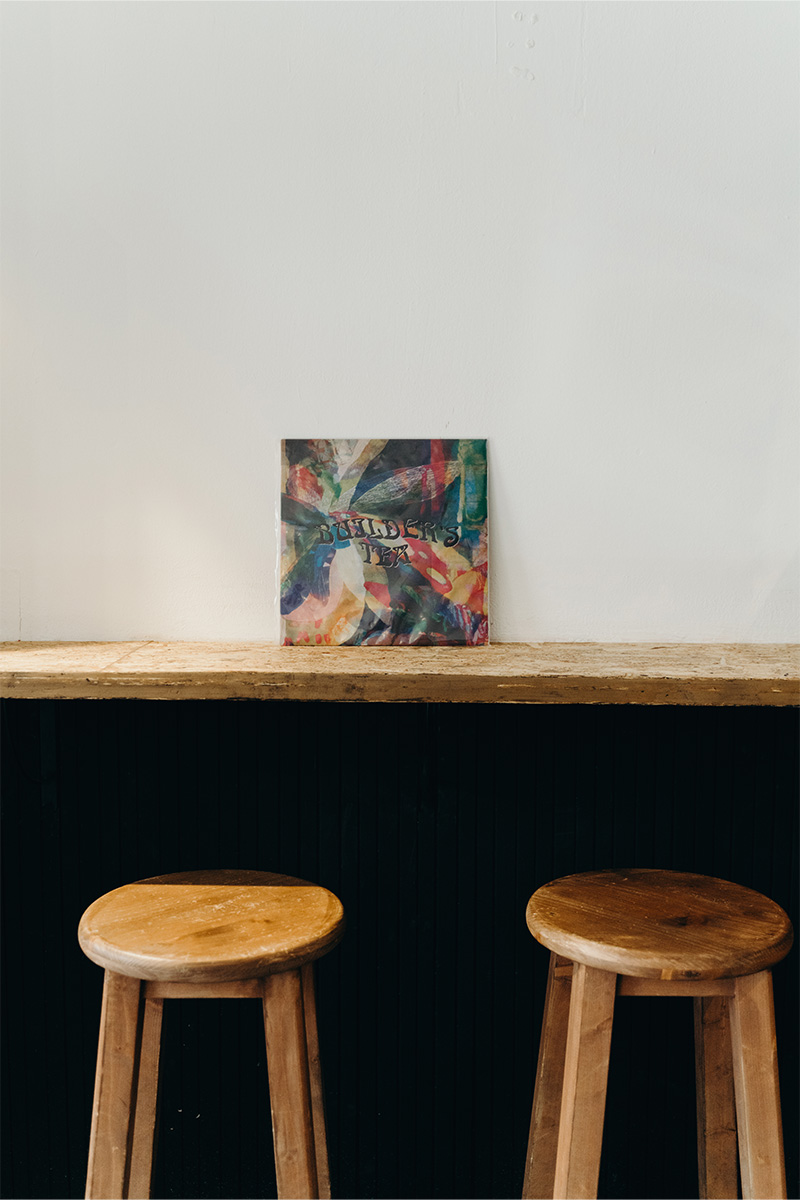 "You never know who you're going to meet" is a line often heard in Mallorca. We say it casually without question, but after meeting Joe van Moyland that line took on a whole new significance. The English singer, drummer and actor is famous for several reasons. He fronted the band Joe Lean & The Jing Jang Jong, was drummer for the indie group The Pipettes and has been in television shows like The Tudors and Fresh Meat. Therefore, when we asked to interview the owner of the new Ocho. bar in Palma de Mallorca, Joe's backstory was one of huge intrigue. With unrivalled grace and coolness, here, Joe shares with us his life so far and how he ended up in Mallorca with not just one, but several restaurants to his name.
Straight out of NYC
From a young age, Joe began life in the limelight. He was signed by Universal Studios for his musical and acting talents, but after some years in the spotlight, felt a change in the air. "I didn't want to be in front of the camera anymore so I started to dabble in writing," says Joe, sat with a beer at his Ocho. bar. His surroundings are reflective of an artistic vision. There are laundry bags used as lampshades and stripped back wood used for tables. Coolness is all around. A vibe he might have picked up from a little, unknown city on the northeast coast of America.
"New York," he says, smiling. "…is the centre of the universe for advertising. It was there that I fell in love, found my writing swing and met my wife," he explains. A series of events which eventually led him to Mallorca, where his partner Steffy Borras (owner of fashion label, Datura) is originally from. Like many others, it was quarantine that cemented Joe's decision to leave New York. "Mallorca is like literal paradise compared to New York," he says. "When the pandemic was coming, we planned to quarantine in Mallorca and then fly back after the summer." However, with two small children in tow and quality of life a priority, Joe decided to make the permanent move. "It was such a surprise that most of my belongings are still in New York – two years later!"
Smashing it in the Tramuntana
Not dissimilar to a change in film set, Joe found himself in the heart of the rugged Tramuntana mountains in 2020, pondering his next career move. "There is such an incredible scene of culture here and I wanted to contribute to that." First of all, he opened El Bar in Deià and started his own pop-up kitchen Double Take Burger (serving the American favourite of 'Smash Burgers'). To straight-up success, the Tramuntana villages loved his concept, igniting further passion from Joe to take it further. "I got approached by someone to take it to continental Europe," he says, "from what was kind-of a complete accident has turned into like unbelievable success with 10 restaurants opening soon." Two such restaurants are in Palma, one being Ocho. in La Rambla and another in Santa Catalina under the name Double Take (opening 2022). Ocho. is already making a name for itself, thanks to its amazing brunch, lunch, evening burgers and vibey interior pausing passers-by.
"It's a blank canvas really for the city. We're providing a platform for creativity. If someone wants to read, perform, have a brunch party or whatever we're cool with it. We're completely led by the city." Reflecting on his story, we ask Joe how life feels here after the busy pace of New York, expecting there to be some quiet comedown. But much like his life, a trailblazing strip of zig zags and underlined successes, he replies with perspective. "You know I never understood this quote until I moved to Mallorca: 'The richest man is not the man that has the most, but the man who has the least.' When it's 5am and I'm sat drinking coffee and the sun comes up behind the mountains that quote presents itself," he says, showing gratitude for his life so far and a no less ambitious look towards his future.
Text by Rosie Foot
Photos by Sara Savage