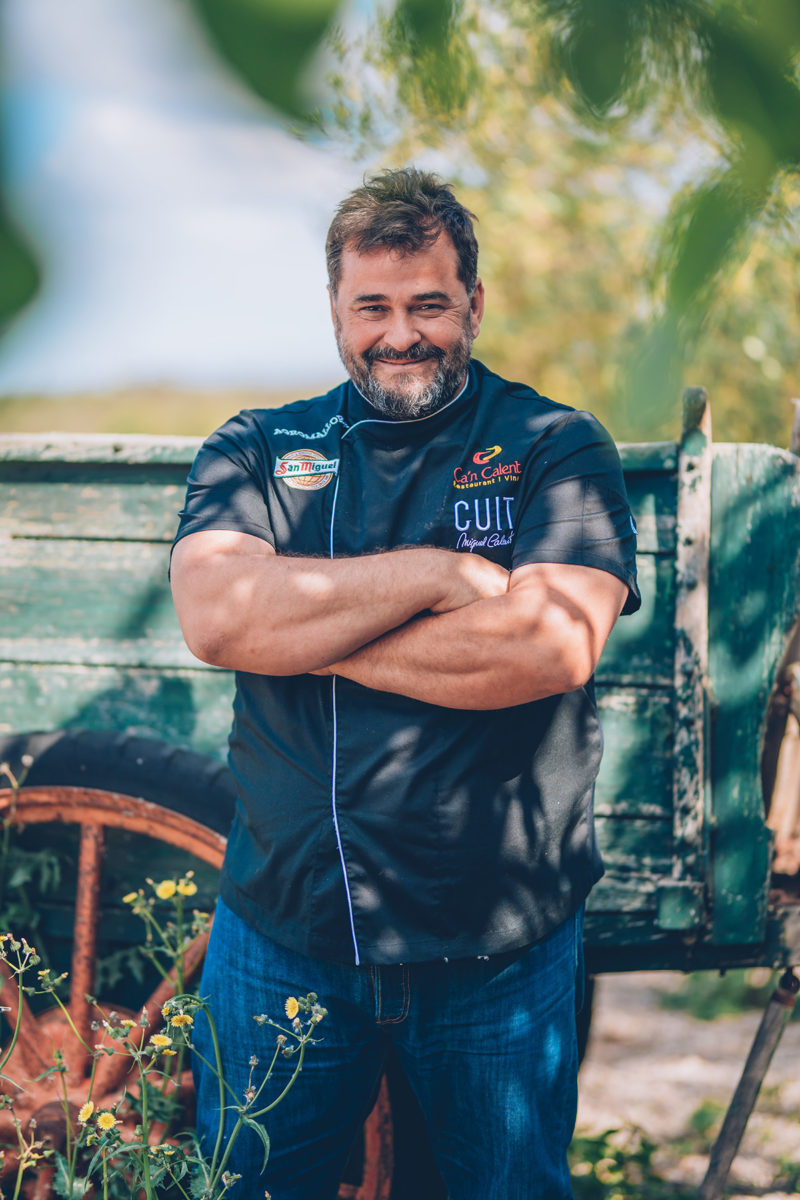 It was stood on wooden boxes by grandmother's side in the kitchen that Miquel first learnt the skills and techniques of traditional island cooking, an experience that set the tone early on for his culinary repertoire. He opened Ca'n Calent restaurant with his brother in Campos, naturally focusing on Mallorcan cuisine, before taking his skills to the capital with Cuit at the Nakar Hotel. Miquel remains a passionate advocate of Balearic cooking, speaking regularly around Europe, and contributing to newspapers, radio and even appearing in his own local TV show.
What first inspired you to cook? Curiosity. Things happen in the kitchen, changes happen. Textures, colours, smells… this has always attracted me since I was a child. Being close to my grandmother, a great cook, was also key.
Why does using local products matter to you? I love my land and respect it. As a cook, the only thing I can do to show these feelings is to cook the landscape and this is always presented to us in the form of local culture and products.
What are your favourite ingredients native to Mallorca? It's very difficult to choose a few. Seasonal fruits and vegetables set the schedule of my kitchens. Apricots from Porreres, strawberries from Manacor, 'Bombeta' rice from Sa Pobla… and more generally, I'm interested in black suckling pig, seasonal blue fish, Mallorcan lamb… but as I say I can't decide!
How would you describe the restaurant scene on the island today? The offering is so wide that defining it is always misleading and over-simplifying. I think we still have a long way to go and we lack more love and knowledge for our own traditions.
Where is your favourite place to eat on the island? Any place, whether simple or sophisticated, where food is cooked with respect and standards, and not guided by fashion or trends.
Can you share your favourite simple Mallorcan recipe with us? There are countless; for example the 'sopes de torrer'. Some very simple soups made only with garlic, onion, parsley, bouquet tomato, fish broth and soup bread.
Photos by Sara Savage
Address details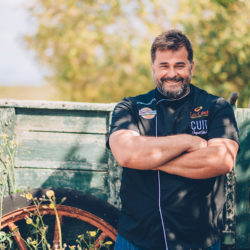 Cuit Restaurant / Ca'n Calent Restaurant
Hotel Nakar, Av. de Jaume III, 21 / Ronda de l'Estació, 44, Campos