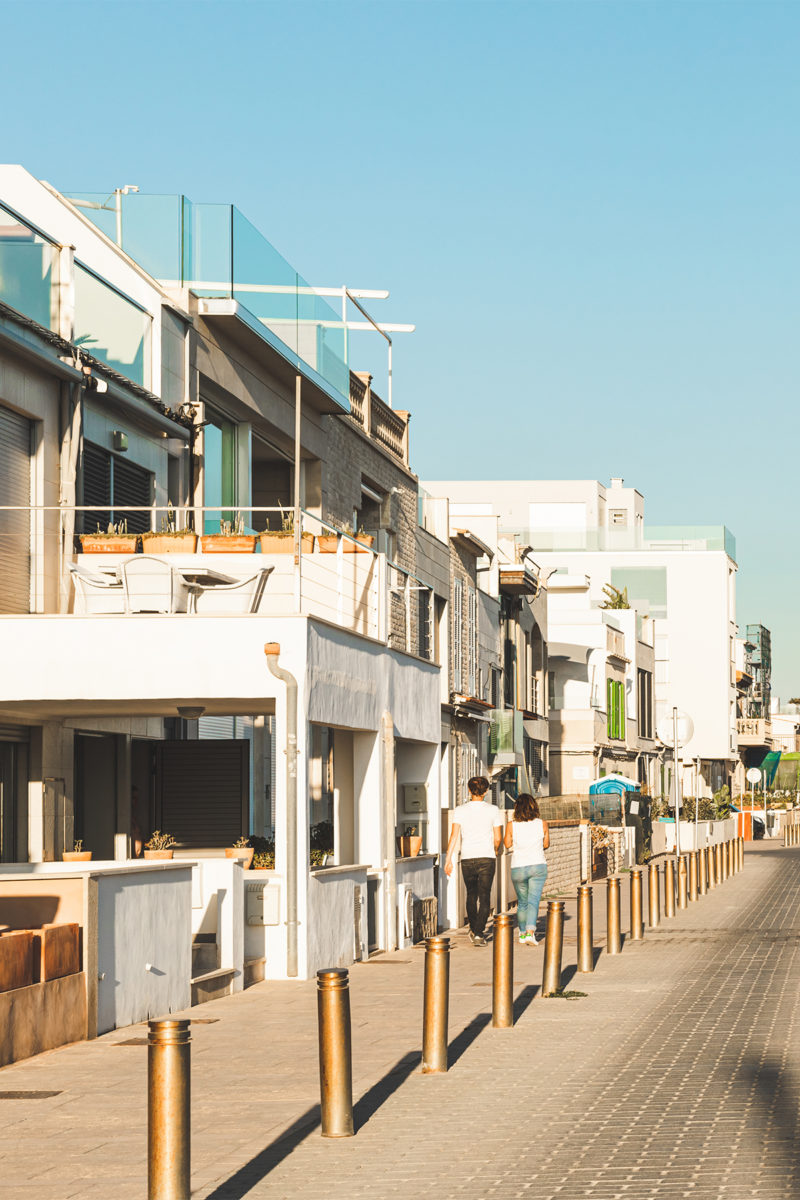 Once little more than a quiet fishing village on the western fringes of Palma, Portixol has undergone a remarkable transformation in recent years into what is today one of the capital's most trendy suburbs. And while the rest of its El Molinar neighbourhood retains much of the former fisherman settlement's sleepy character, it too is increasingly becoming one of the island's most sought-after places in which to settle down in Mallorca.
And it's not difficult to see why. Most will know the area for its pretty bay, a buzzing yet pleasantly low-key sweep of sand and shingle, overlooked by a handful of often-busy cafes and restaurants. Stretching eastward from here is a long narrow beach, dotted with shallow man-made coves overlooked by some of the best property in Portixol. Charming rows of ex-fishermen's cottages are found, many of which have been tastefully updated in swish 21st-century flair. Running parallel to the coast is the well-used cycle path, with its steady stream of bikes, scooters and skaters, which connects directly to the capital in a jiffy; a broad seaside promenade also provides a pleasant stretch where locals enjoy leisurely strolls. It is along the promenade that residents living in Portixol really make the most of the Mediterranean on their doorstep.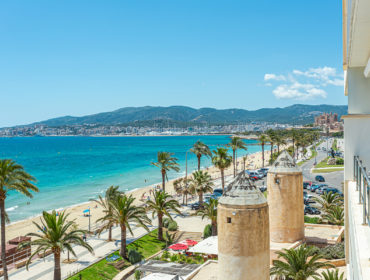 With its swish happening vibe and pretty seafront setting, this stretch of coast has become one of the most sought after places to buy property on Mallorca.
A pair of marinas satisfy a wide array of nautical pursuits, while a growing collection of buzzy restaurants and bars contribute to the area's hip and happening vibe. Add to it a breezy, outdoorsy lifestyle and a vibrant mix of local and international community, and it's clear this area's not just on the up – it's arrived.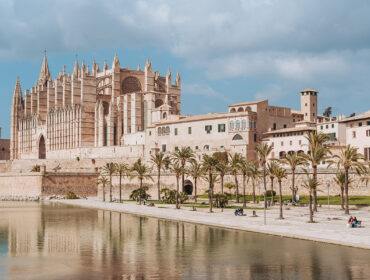 Palma de Mallorca is a city full of surprises. Move to Mallorca's capital and discover the very best of what the island has to offer.
Good to know about Portixol and El Molinar
Local Language
Catalan (or its local dialect Mallorcan) is co-official with Spanish, or Castellano as it is more frequently referred to locally. A diverse international community also means English and German are widely spoken.
Main Industry
With its busy harbour and two marinas, there's a brisk local economy centred around recreational boating. Real estate is also booming in the area, with plenty of business centred around sales, construction and renovation.
International Schools
One of the island's most popular international schools with expats, The Academy, is a quick 10-15 minutes drive away. It follows an English curriculum and attracts a mix of Spanish, British and German pupils.
Distance
5 minute drive to Palma centre
5 minute drive to FAN shopping centre
5-10 minute drive to the airport
15 minute drive to Son Espases hospital
Transport
Bus: Local bus line 35 connects to central Palma's Avenidas ring-road in less than 10 minutes and to Playa de Palma in around 20.
Parking: Finding a spot in and around the bay can be tricky during the summer, but there's plenty of public parking next to the Eroski supermarket a couple blocks away.
Taxi: The main taxi rank can be found just across the road from the Portixol Nautical Club as you approach the bay.
Portixol Bay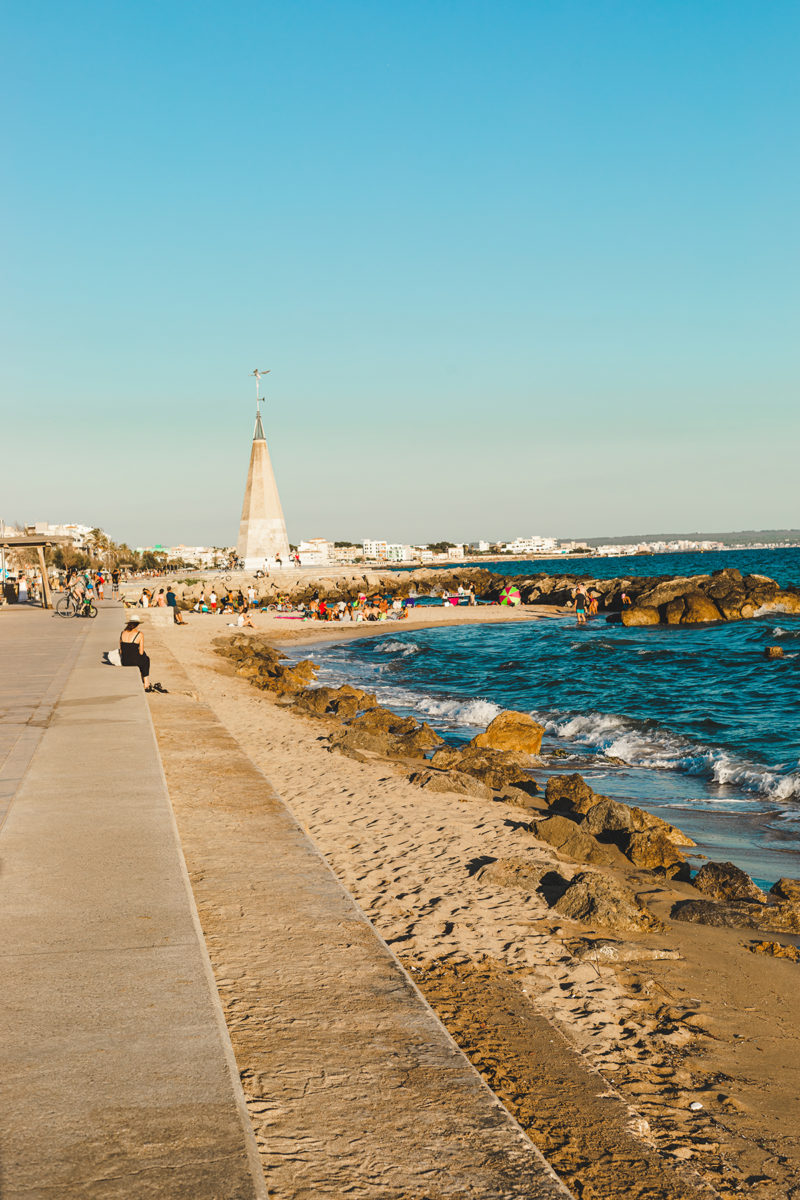 While the area doesn't have a town centre in the traditional sense, the main hub of its outdoorsy lifestyle is focused around Portixol's pretty bay. Its charm emanates from its laid-back, untouristy vibe – you'll find no loungers or fixed parasols here – attracting mostly locals and young families who enjoy the usually calm, semi-sheltered waters. Despite a relatively small size, the bay rarely feels overcrowded too, though over the warmer months enjoys a vibrant, buzzy atmosphere that lasts well past the sun sinking over the horizon.
Running along just behind the beach is a section of the popular traffic-free promenade and bike lane, where in-line skaters, scooters and cycles zip up and down the coast. Overlooking all this activity is a small collection of restaurants and bars, where residents rub shoulders with out-of-towners and the occasional in-the-know holidaymaker. Proximity to two marinas also means plenty of passing boats, which often include traditional Mallorcan lluats that can be spotted drifting in and out of the bay. It all coalesces into a rather lovely scene and a spot on the island that is really quite unique.
Portixol and El Molinar in photos
fg_lazyload
Es Portixol beach
El Molinar
Portixol's Bay
Portixol Marina
El Molinar
Portixol
Portixol
Portixol Marina
Es Carnatge
Portixol Marina
Portixol
Portixol Marina
Experience Portixol and El Molinar
Despite its urban setting and proximity to the capital, a large part of the appeal of this neighbourhood is the outdoor lifestyle that it affords. The cycle path that runs along the coast plays a major role in promoting this healthy way of life that many locals enjoy, whizzing along the beachfront as far as Palma to the west and Playa de Palma (and beyond) to the east. Along in this direction, Es Carnatge nature reserve also provides a pleasant swathe of rugged, unspoilt coastline to enjoy, as well as being an area of great prehistoric and scientific interest.
With two marinas – one of which is undergoing a major upgrade – there's also no shortage of maritime activities on hand, with the Portixol Nautical Club also offering a range of sailing courses for all ages and levels to take to the sea. The club is a real social hub, too, and a focus for festivals, regattas and fishing contests held throughout the year. Sporty types also have the Duet Sports Portitxol, where facilities include multiple indoor pools, paddle and tennis courts, and a myriad of other fitness options. And for those who prefer their exercise a little more sedate, the seaside promenade provides a long stretch of scenic coast perfect for an occasionally windswept stroll along Ses Palmeres beach.
Events in Portixol and El Molinar
Sant Joan – Nit de Foc
While the famous Nit del Foc is celebrated throughout the island, in Portixol and Molinar it is taken particularly seriously. Held at the end of June, the beaches are lit up with hundreds of candles while locals enjoy picnics, dancing and music late into the night.
Restaurants in Portixol and El Molinar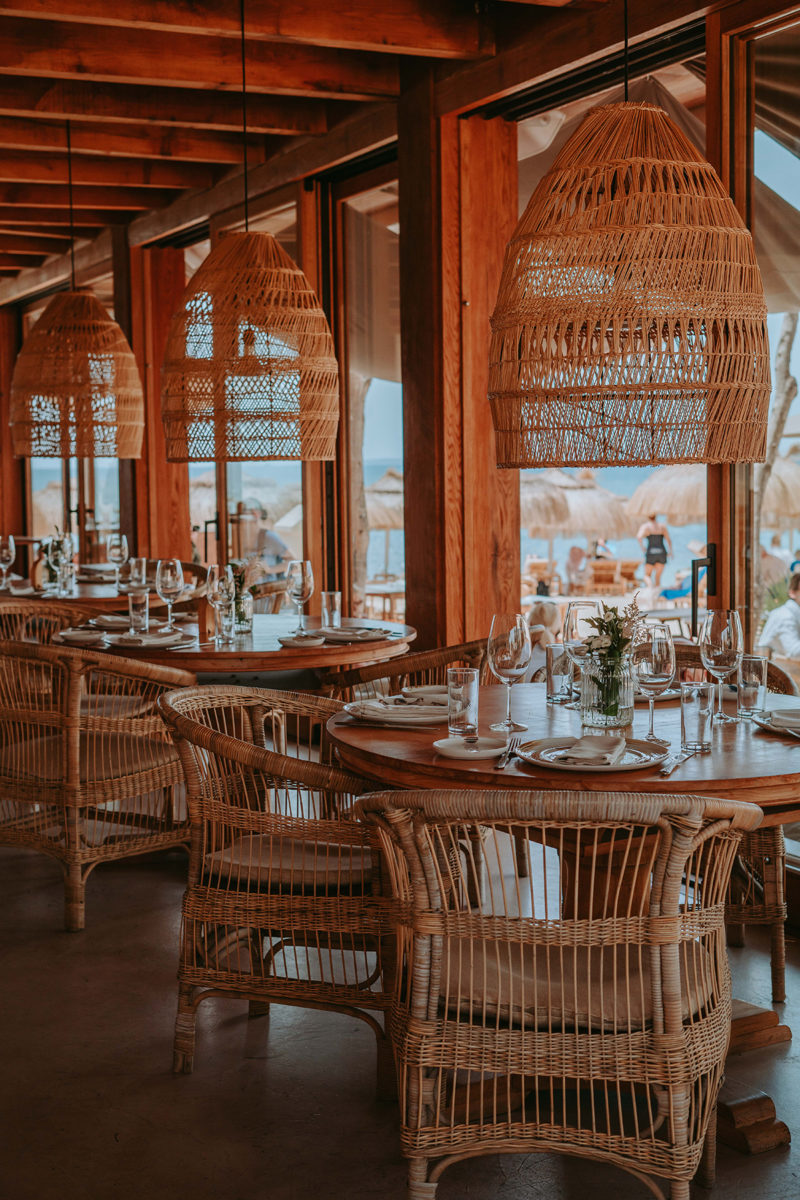 Most of the area's best dining is clustered around Portixol harbour and bay, where your table is almost guaranteed afford a sea – or at least marina – view. As you'd expect, seafood features highly on menus here, with Ola del Mar being a perennial favourite amongst locals thanks to its always market-fresh fish and fabulous paella. The restaurant nearby at Club Nautico Portixol, too, offers excellent seafood together with ample terrace seating, as does the neighbouring Sa Roqueta restaurant.
More upmarket fare can be found at the Hotel Portixol, as well as a rather good set lunchtime menu centred on Mediterranean flavours. For chic beach club vibe, you can't do much better than Assaona, just on the outskirts of Portixol overlooking Can Pere Antoni beach.
More casual dining can be enjoyed at the often-bustling trio of cafes that directly overlook the bay, with Es Vaixell a particular locals' favourite. Also with bay views, the always popular Cocco comes top for pizza, while just along the coast Izizi Nunnak combines urban chic with an unpretentious menu and child-free atmosphere. The adjoining Passeig del Born del Molinar is a peaceful, tree-lined square where you can find more great seafood (Can Tito), quality tapas (Vermuteria La Gloria) and upmarket Italian (Alta Marea). With its quirky vintage interiors and street-food inspired menu, nearby Petit C'an Punta Port is also one not to miss.
Nightlife in Portixol and El Molinar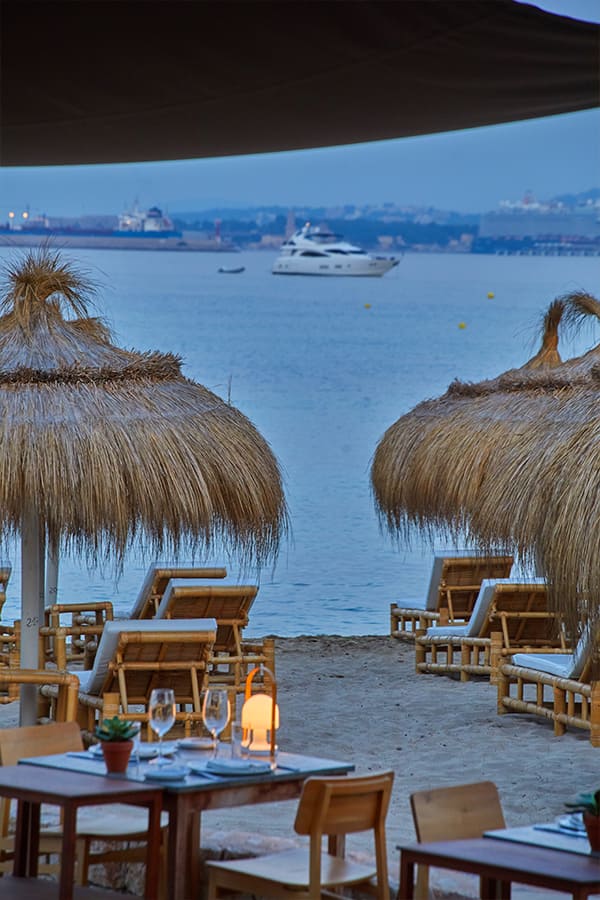 Portixol is a perfect spot to let a lingering lunch stretch into a sundowner or two, rather than a destination for a night on the tiles. Its bars are mostly of the tapas variety, with none dedicatedly purely to night-time revelry and certainly nothing in the way of nightclubs. That said, there are still plenty of options if you are just looking for somewhere to enjoy an expertly-mixed cocktail or decent G&T. With an dizzyingly long gin menu, Cocco scores high in that regard, while for great cocktails and an adults-only environment, Izizi Nunnak is the place to go. For that chic beach club vibe, head to Assaona, which puts on regular DJ sessions to a hip crowd until midnight.
Hotels in Portixol and El Molinar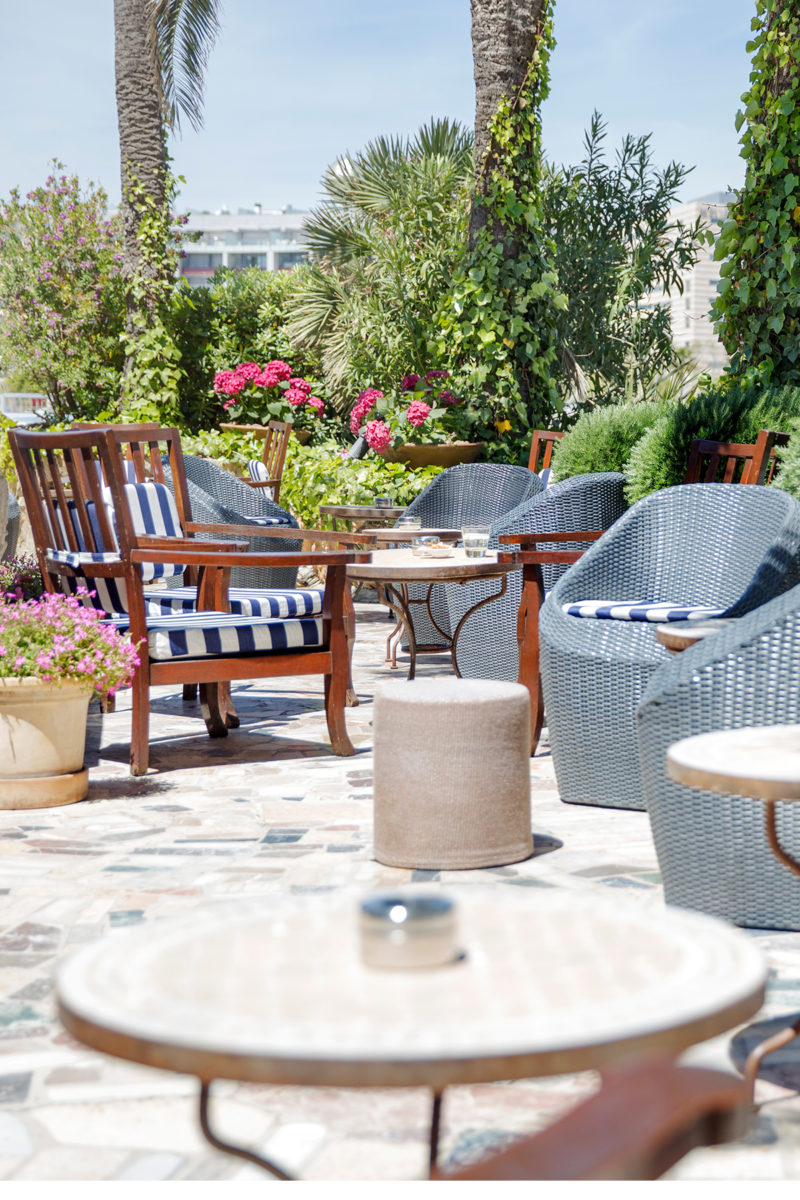 Portixol Hotel
With its distinctive whitewashed facade and sea-blue shutters, Portixol Hotel is probably the most familiar of the area's landmarks – and a wonderful place to stay to boot. It is positioned in Portixol Harbour directly overlooking the sea, with a mix of scandi-chic and cheerful maritime theme reflecting its Swedish owners and seafaring setting. Its 25 room offer either sea or port vistas, as well as thoughtful touches such as free minibars and binoculars to better enjoy the views. An excellent poolside dining terrace and bijou spa complete an impressive package.
Melia Palma Bay
Connected to the strikingly angular architecture of Palma's convention centre, this sleek four-star hotel follows a similarly contemporary design. Here 268 rooms and suites come with all the modern comforts you'd expect from the upmarket chain, as well as plenty with sea views. Though none can compare with the spectacular 360-degree panoramas guests can enjoy from the 7th floor rooftop pool that take in most of Palma and its sweeping bay.
Hotel Ciutat Jardi
For elegance of a more traditional type, this four-star property is set in a rather grand mansion house complete with sweeping balustrades and cupola-topped roof. Many of its rooms offer lovely sea views, some from private terraces, while its lush Mediterranean garden makes for a wonderful spot to soak up the sun or take a dip. Alternatively, the long sandy beach of Ciutat Jardín is literally steps away.
Finding a property in Portixol & El Molinar
Opt to buy property in Portixol & El Molinar and you're looking at beautiful sea-view apartments and villas within a cycle ride of central Palma. The real estate market here is certainly high-end with a 2-3 bedroom apartment with sea views often skirting above the million mark.
The great thing about investing in a property in Portixol and El Molinar is you get the best of both worlds, the sea at your feet and the city of Palma close-by. It suits those who need to travel to Palma for work, but would rather live somewhere quieter to retreat to after. Many wealthy expats live on this part of the coastline, alongside Mallorcan locals who own second homes right on the seafront.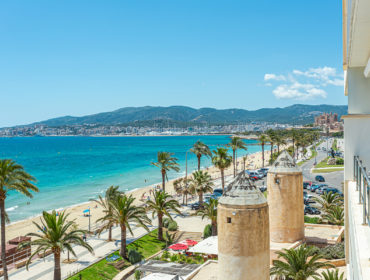 With its swish happening vibe and pretty seafront setting, this stretch of coast has become one of the most sought after places to buy property on Mallorca.
Business & work in Portixol and El Molinar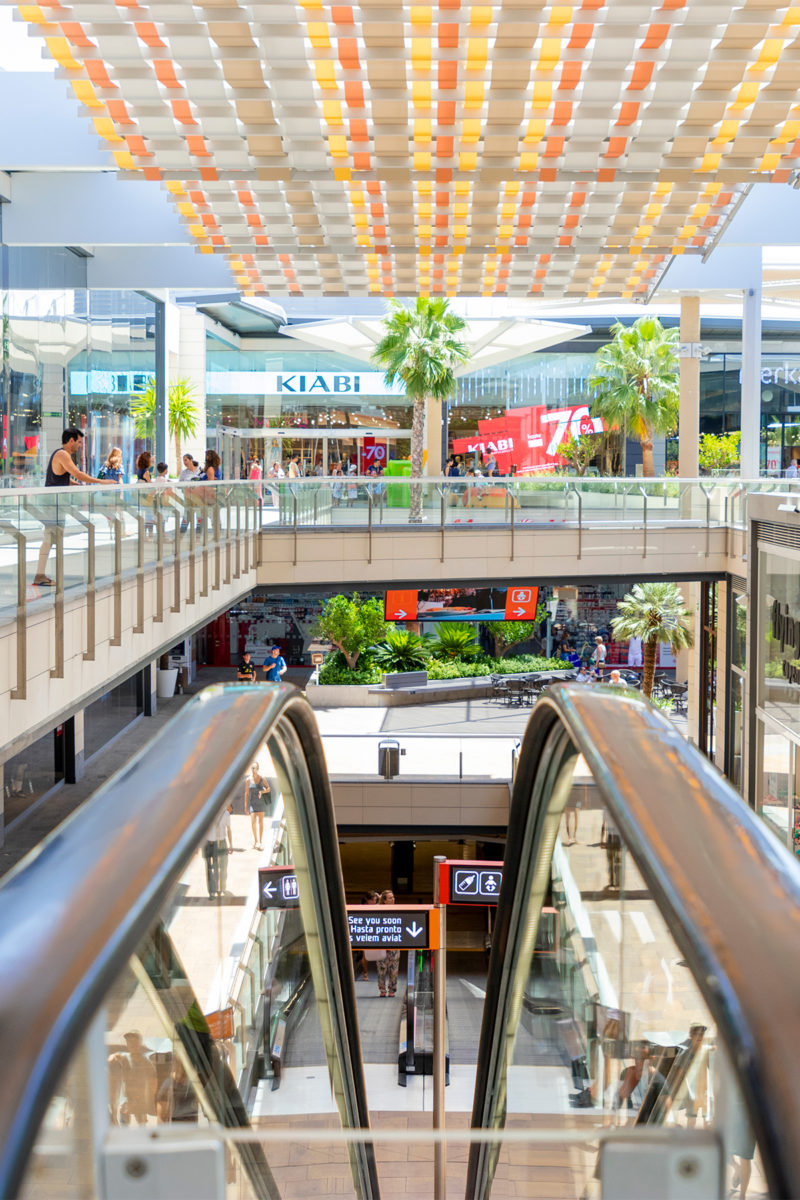 With all the new development underway in the area, together with the boom in renovations of traditional properties and soaring demand, construction and real estate is thriving as an industry in the area. The nautical industry, too, is well represented, not only in the two marinas, but also with maritime support and chartering services around town. The remodelling and reopening of La Molina marina will offer space for new businesses and water-based activities.
Much of the working population in and around Portixol, however, enjoy its convenient location for quick commute into the capital or to the resorts of Playa de Palma. Airline and related workers are also with super-easy reach of the airport, as well the surrounding businesses such as FAN shopping centre and the headquarters of travel giant Hotelbeds.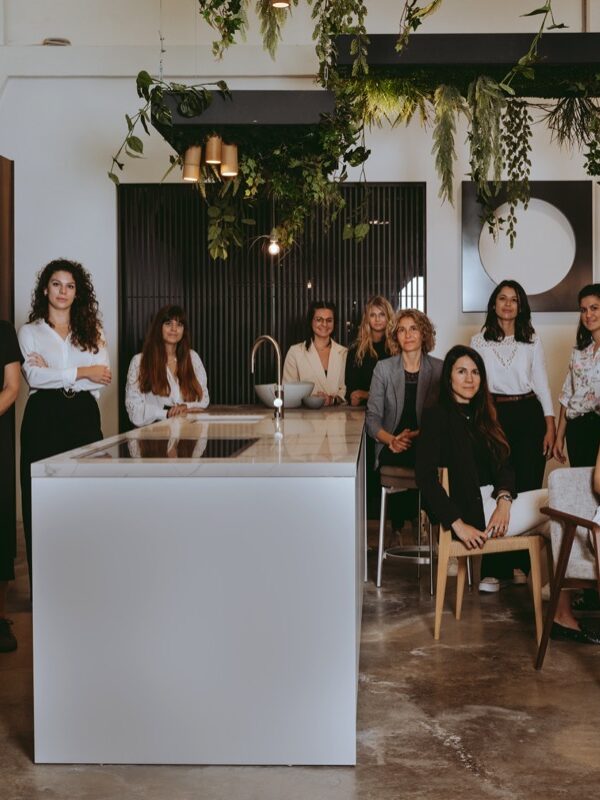 Whether you are looking for a piece of furniture, an interior designer or someone to entrust for a renovation project, Aquaquae can provide you with all of these services.
Read More →
People: Locals & celebrities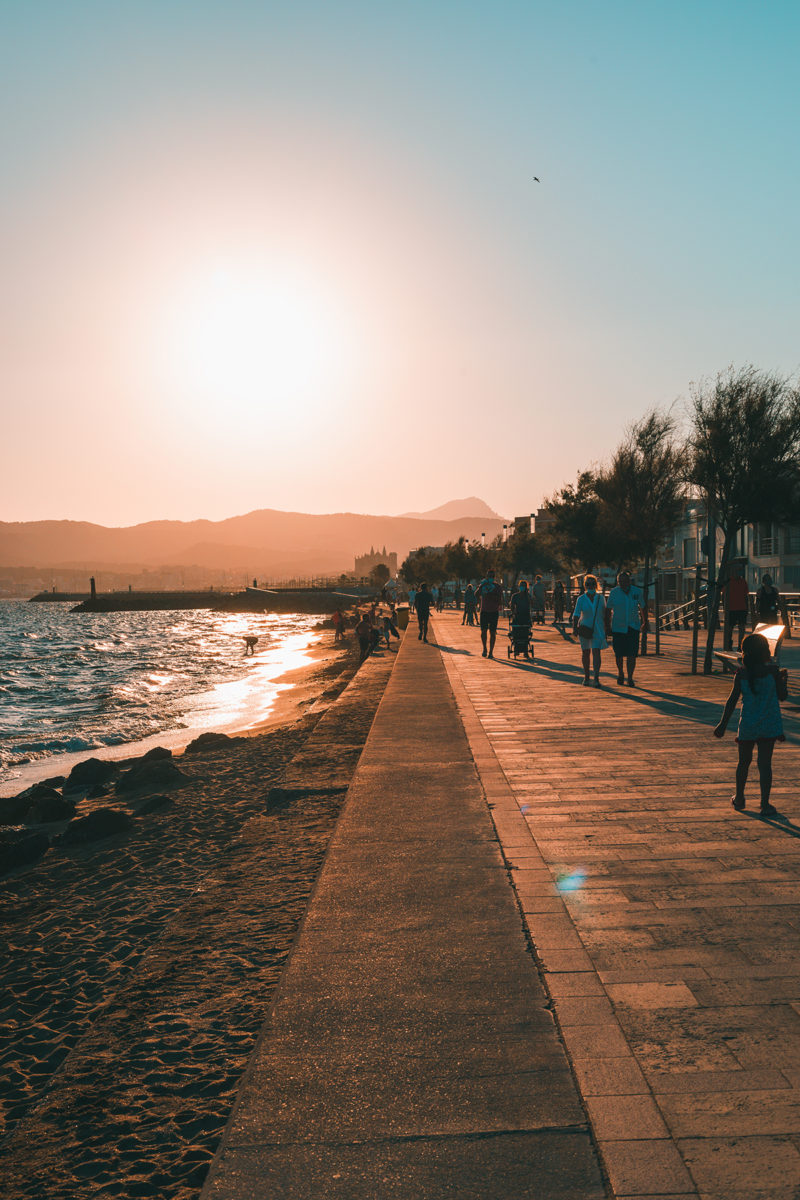 Native Mallorcans still make up the majority of the local population, especially in the more inland areas and the El Molinar neighbourhood. Snapping up and often developing some of the hottest front-line properties tend to be a mix of Brits, German and Swedes, who buy them as both main residences and holiday homes. Thanks to its varied attractions, facilities and infrastructure, the neighbourhoods attracts a wide spectrum of people. From young families who enjoy the kid-friendly beaches and numerous play parks, to retirees who are drawn to the relaxing and welcoming seaside vibe. Entrepreneurs who enjoy the global-village buzz of the place are making their home here, as well as a burgeoning boho scene increasing drawing artistic types, who find inspiration in the cosmopolitan community and seaside setting. The rising status of the area means demographics are shifting steadily towards the well-to-do, who are discovering the neighbourhood's many star qualities and investing substantially and further raising Portixol's profile.
Last Word
Although still brimming with the unhurried seaside charm of its fishing past, the influx of interest and investment in Portixol has resulted in a new polish and rejuvenation of this rather unique neighbourhood. And while its picturesque bay and glistening stretch of sandy coast is undoubtedly a huge draw, it's increasingly cosmopolitan community and fashionable elements that are transforming the area into one of the most exciting and vibrant places to live on the island. Close proximity to both the Mallorcan capital and its international airport also gives the neighbourhood the feeling of connectivity rarely found in a laid-back seaside village.