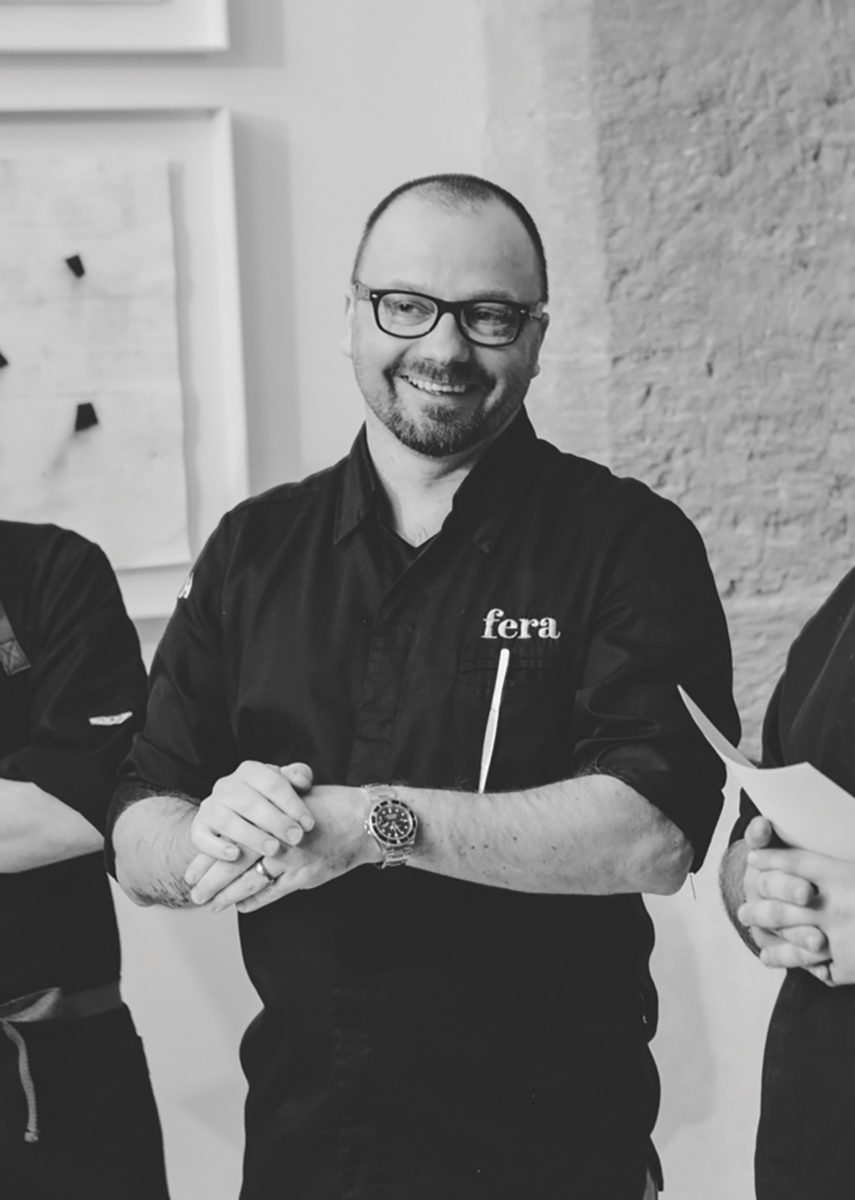 If we eat with our eyes, then the gourmet experience at Fera begins before you have even sat down. Expectant diners first enter from the charming cobblestone streets of central Palma into a wonderful secluded courtyard, dotted with exotic greenery and ceramic sculpture – a first taste of what's to come.
You next step inside to an oasis of understated chic, warm magnolia walls providing the canvas for an impressive collection of art, curated by co-owner and interior designer Sheela Levy with works from artists, both local and international, established and rising stars. The application of Feng shui philosophy give a feeling of space and fluidity as you are ushered through the historic palazzo, under Balinese shell chandeliers and ancient stone arches, towards your table.
With a string of successful restaurant's behind him, Austrian chef Simon Petutschnig is one of the island's top chefs. He takes inspiration from Mediterranean and Asian gastronomy to create a cuisine he refers to as 'Borderless Mediterranean'. It's a cooking style not restricted by culinary boundaries, but instead focuses on the primary produce being used and the ingredients and techniques that best complement them. Also unique to the bustling metropolis is their Organic Herb and Vegetable Garden which provides homegrown produce both for their vegetarian dishes and wonderfully innovative cocktails.
If you start with the Smoked Mallorcan Suckling Pig Dim Sum, you'll find a perfect example of the fusion of the Mediterranean with the Far East, and with ingredients sourced from the finest of island produce. Or if you sample the 'Sea in an Oyster Shell' you'll experience the chef's skill in evoking the quintessence of the ocean matched with his talent for impressively theatrical presentation. Top-quality international ingredients such as Bluefin tuna and Wagyu beef also feature on the restaurant's gastronomic repertoire, which includes four tasting menus, a surprisingly good-value set lunch menu, and an a la carte option.
And paired with a choice of almost a hundred wines, the dining experience at Fera is just that – an experience – one in which each dish is a beautifully crafted, multi-sensorial work of art.
Discover more of the best restaurants in Palma de Mallorca
Palma might be a relatively small Spanish city but it sure packs in its fair share of high-class restaurants and world cuisine. All you need to know is where to go. Editor and local resident Dr Helen Cummins offers her insight into which places to visit, all of which have been tried, tested and tasted. See which 30 must-try Palma restaurants made the list and which one takes the top spot!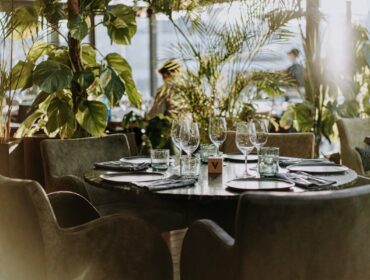 You'll never be short of a place to eat with Helen Cummins' tried and tested list of recommended restaurants in Palma. Bon profit!
Address details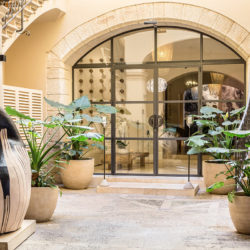 Fera
C/ de la Concepció 4