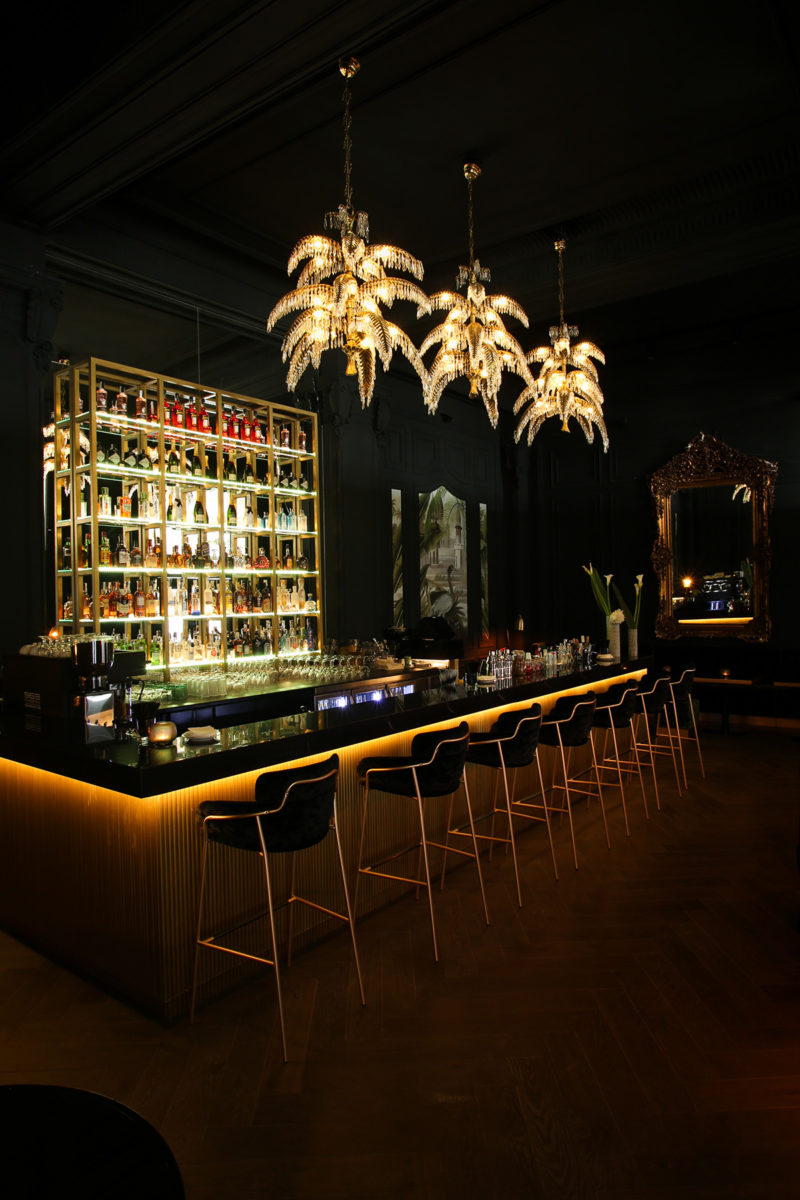 The best dining experiences transport the senses. And upon first entering Bahía Mediterráneo, it's hard to escape the feeling of having stepped back in time. This former luxury hotel dates from the 1930s, and it is the glamorous styling and decor of this era that have been meticulously and lovingly restored to their former splendour.
Mood is set by the soft tinkling of a white grand piano, stood on beautiful herringbone parquet and gently illuminated by an elaborate candelabra chandelier dangling above. Elegant Art Deco columns, ornate coving, and heavy shimmering drapery further conjure up thirties glitz, while waitstaff donned in crisp white uniforms and gold-plait epaulettes usher guests into the high-ceilinged dining room.
Sat on tufted velvet banquettes beneath cut-glass palm frond chandeliers, diners peruse a select and exceptional menu. Top Austrian chef Klaus Brunmayr's approach is unfussy yet sophisticated, where the ingredients shine centre stage with a focus on the highest quality meats and fresh seafood. Dishes are beautifully presented on gold-rimmed china and cocktails in cut crystal glasses. Dry-aged steaks, cooked to perfection, are expertly sliced at the table and easily compete with the finest on the island. Lobster and Mallorcan prawns are sourced daily from the quayside market, just a short stroll away.
In keeping with the opulent atmosphere, the comprehensive wine list offers a grand selection of champagnes that range from Moët & Chandon to Dom Perignon. Wines sourced from Mallorca and around Europe start from modest de la casa to world-class vintages. After dinner, you can choose from a wide range of top-shelf single malts or move to the Gin Garden Terrace, offering over 50 different gins and romantic seascape views that stretch the length of Palma's scenic bay. Post-dinner drinks can also inspire a jive on the venue's 'disco club' dance floor.
The Bahía Mediterráneo invites you to lose yourself amongst its timelessly elegant surrounds, and allow your senses to be transported by cuisine whose quality can simply be described as genuinely world class.
Discover more of the best restaurants in Palma de Mallorca
Palma might be a relatively small Spanish city but it sure packs in its fair share of high-class restaurants and world cuisine. All you need to know is where to go. Editor and local resident Dr Helen Cummins offers her insight into which places to visit, all of which have been tried, tested and tasted. See which 30 must-try Palma restaurants made the list and which one takes the top spot!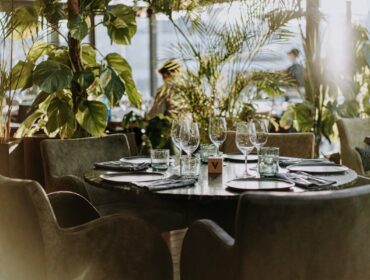 You'll never be short of a place to eat with Helen Cummins' tried and tested list of recommended restaurants in Palma. Bon profit!
Address details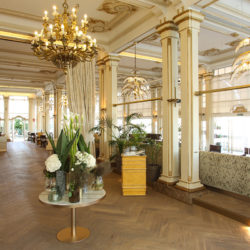 Bahía Mediterráneo
Paseo Marítimo 33