We challenge Andrea Pussin to choose a favourite item from the shelves of her small studio shop in Palma. There are ceramic vases from Felanitx, clay pots from Holland, hand-woven lampshades from Spain and French baskets made from recycled paper. She resists. "What excites me is seeing a home finished with all its details," she says, "it's the details that give a home its personality and describe the people who live in it."
No single object can define Organic Studio. The husband and wife team behind the interior design company may have chosen the name out of a love of natural products but they are not confined by it. Perhaps it's their quest to satisfy their clients which represents Organic Studio rather than the beautiful accessories on display. After all, when Andrea takes on a project she looks well beyond her own catalogues for inspiration.
"I'm not closed," she says, "I love collaborating on a project." During her many years as a stylist for top international Home & Décor magazines she has come to build firm relationships with artisans, artists, distributors and shopkeepers. It's a network which has proved easier to build in Mallorca than it might have been in other parts of the world. "Things happen in Mallorca," she says, "you cross paths with people… they are open to ideas…"
Organic Studio's diverse projects across the island illustrate Andrea's ability to adapt to different tastes. It may be Nordic for one client, French for the next. "I don't like to impose," Andrea says, "in the end it's their home and I respect their needs and tastes 100%". Her refusal to play our game illustrates a reluctance to be pigeonholed. While the warmth and natural tones of her studio are very Mediterranean, the sleek contemporary furniture and abstract lighting popping out of the pages of the magazines demonstrate her scope. "I love beautiful things," she says, simply, "I love homes to be beautiful and for you to feel good inside them."
If there's one thing Andrea is happy to emphasise it's that Organic Studio homes are utterly personalised. She achieves this by not taking on many projects at once, though it's not for a lack of demand. The family-run business defends a certain way of life. "I'm interested in a philosophy of life which lets me live," she says, and for the first time the softly spoken Argentine raises her voice. In this she can't deny a healthy Mediterranean attitude. If she took on too many projects the joy of getting to know the client and tracking down each piece to create their dream home would be compromised.
We challenge ourselves to choose a favourite item from the shelves of Organic Studio. But now that we understand it's the composition that creates the beauty, it seems a pointless exercise. Instead we admire each item side by side; works of artisans and artists collaborating on one unique picture of one beautiful home.
Address details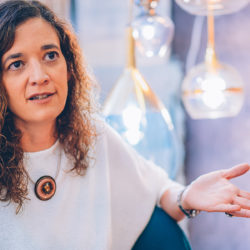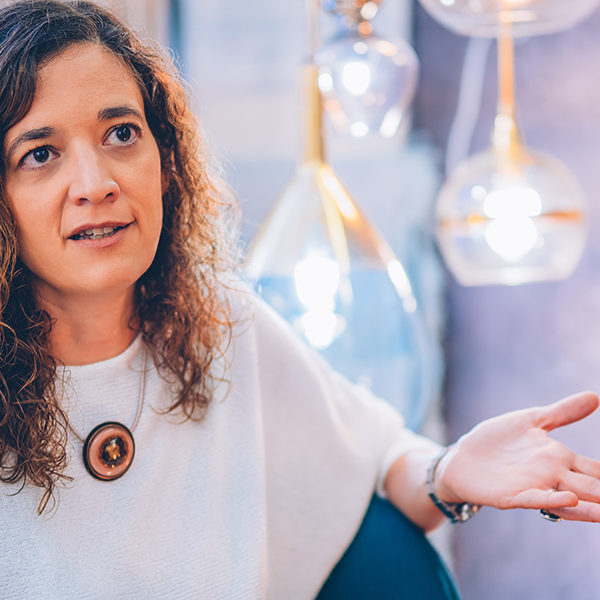 Organic Studio
C/ Pau 10A, Palma