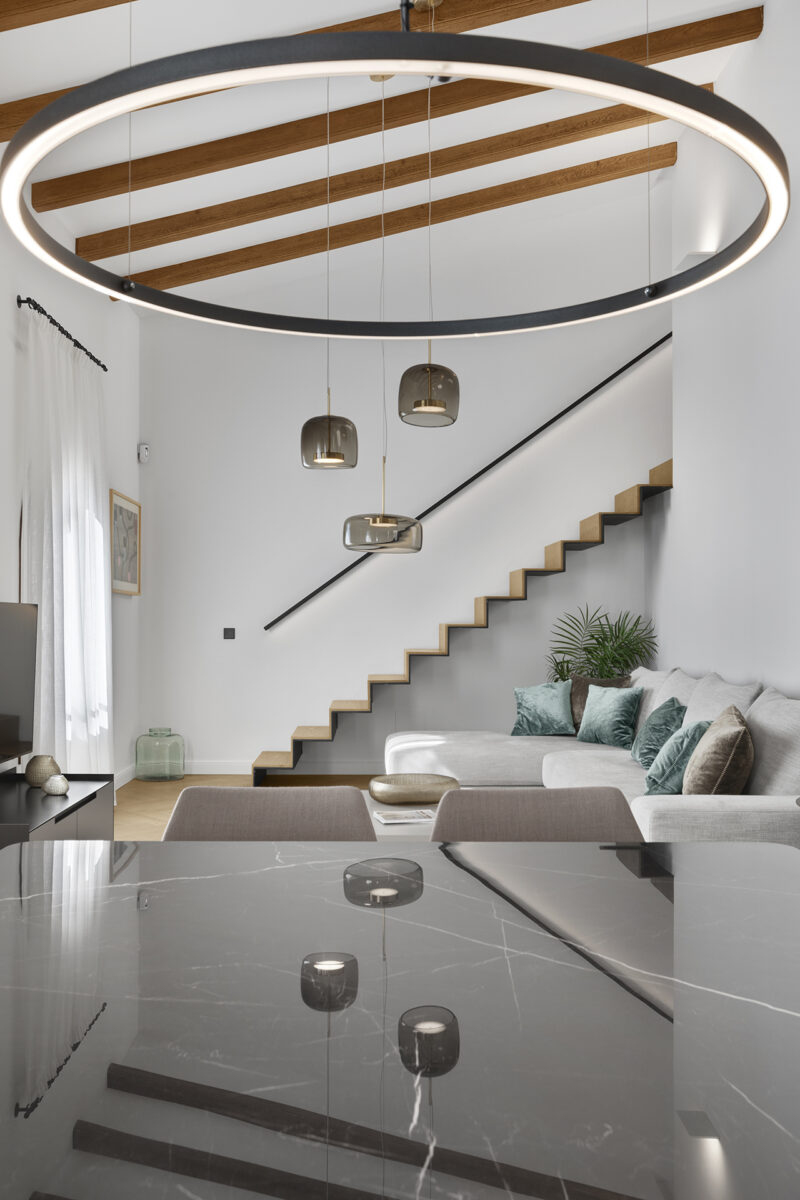 While few would argue that Palma de Mallorca has a wonderful collection of historic buildings, many were constructed to minimise sunlight and – in the age before air con – keep interiors cool during sweltering summers. This would often result in, by today's standards, gloomy and oppressive spaces that belong very much in the past.
Mallorcan native Marga Comas is particularly adept at transforming these old building into fresh, bright and modern homes created for contemporary living. And this top-to-toe renovation, set in a centuries-old property next to Palma's famous Mercat del Olivar, is a superb illustration of her signature style and impeccable eye for design.
Designer dining
A crisp white backdrop creates a canvas for a muted palette of calming grey and taupe, complemented by an elegantly curated pick of on-trend furnishings. A sofa by Italian designer Desiree is dressed with velveteen cushions and paired with a Kendo coffee table, balancing cosy with glitzy. A square Sovet dining table is topped in polished black marble, and good for family meals as much as dinner parties.
Herringbone parquet
In a reading area, an updated take on iconic BD Barcelona armchairs sit next to a gas glass-fronted fireplace. On the opposite side of the living room, we find a graceful iron and wood staircase that leads to a small office. A Victoria Falls stone worktop forms the centrepiece of the sleek kitchen area. Storage space is ample but discreetly integrated. And tying it all together, as well as adding a sense of warmth, are attractive herringbone parquet floors.
It all coalesces elegantly into a look and feel Marga describes as having a "very simple, soft masculine touch". High ceilings, arched windows and wooden beams might serve as reminders of the building's aged heritage, but she has given this family home a new lease of life and living space fit for the 21st century.
Photos by Marga Comas
Written by Leon Beckenham
Address details
Marga Comas Interior Design
Carrer de Tous i Maroto, 4 Entlo, 07001 Palma