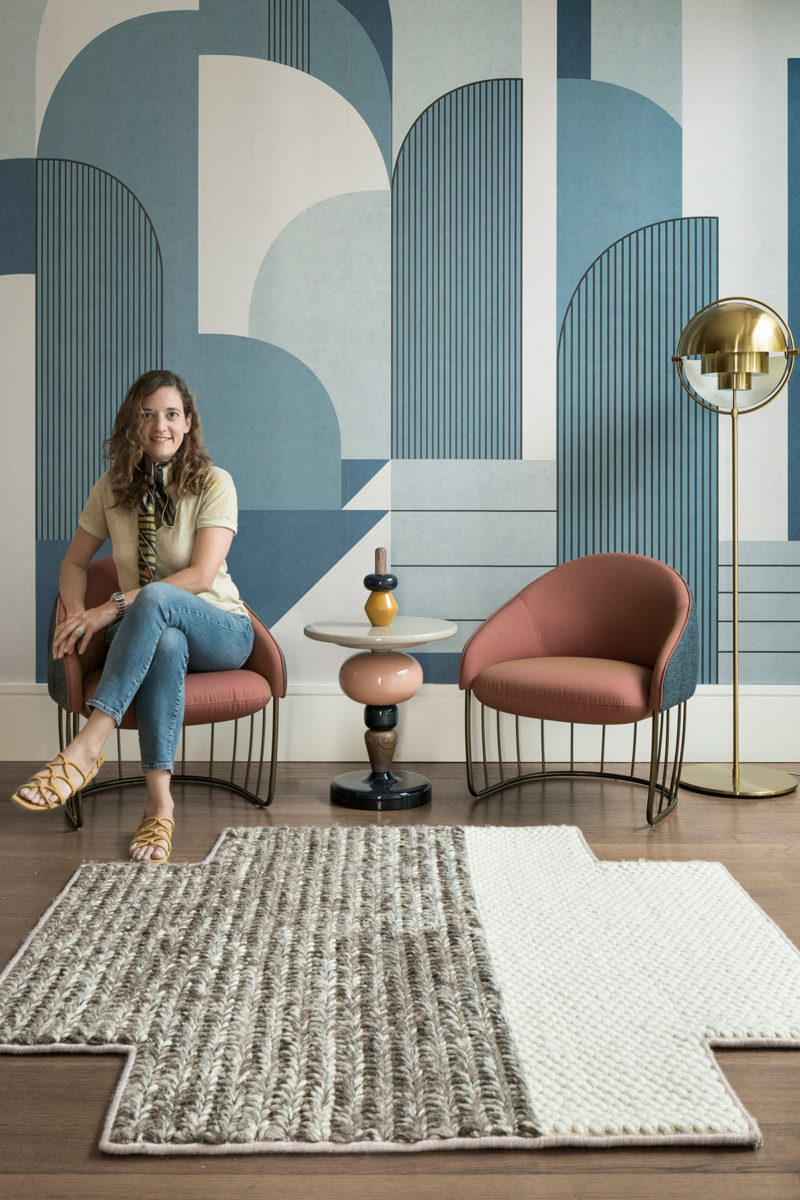 Some design projects conform to a limited palette of brands to ensure a stylistic continuity that creates a certain aesthetic cohesion. Others are a glorious melange of disparate designs and brands, but with an invisible conceptual thread that runs through it all, tying it into one fabulous and utterly unique whole. This project, by cutting-edge interior design company Organic Studio – led by the inestimable talents of Andrea Pussin – certainly falls in the latter.
Located in Palma's old town, the property they were asked to transform was first stripped of all previous interiors. "An empty box with skin" as Mauricio Fuertes, the other half of Organic Studio, put it. With this blank canvas, the different rooms were rethought in terms of their uses, dependent on the needs of the house's new owners – a family with children.
Upon entering, a striking mural of echoing forms sets the tone, where Tonella chairs by Sancal sit next to a brass Gubi standing lamp and Gan rug. In the living room, a black hanging light by Schwung – somewhere between industrial and Art Deco – shares the space with a playful Miniforms gramophone cabinet. Standing like a couple of giant Edison bulbs, Muffins De Brokis floor lamps illuminate a pair of &tradition Fly armchairs.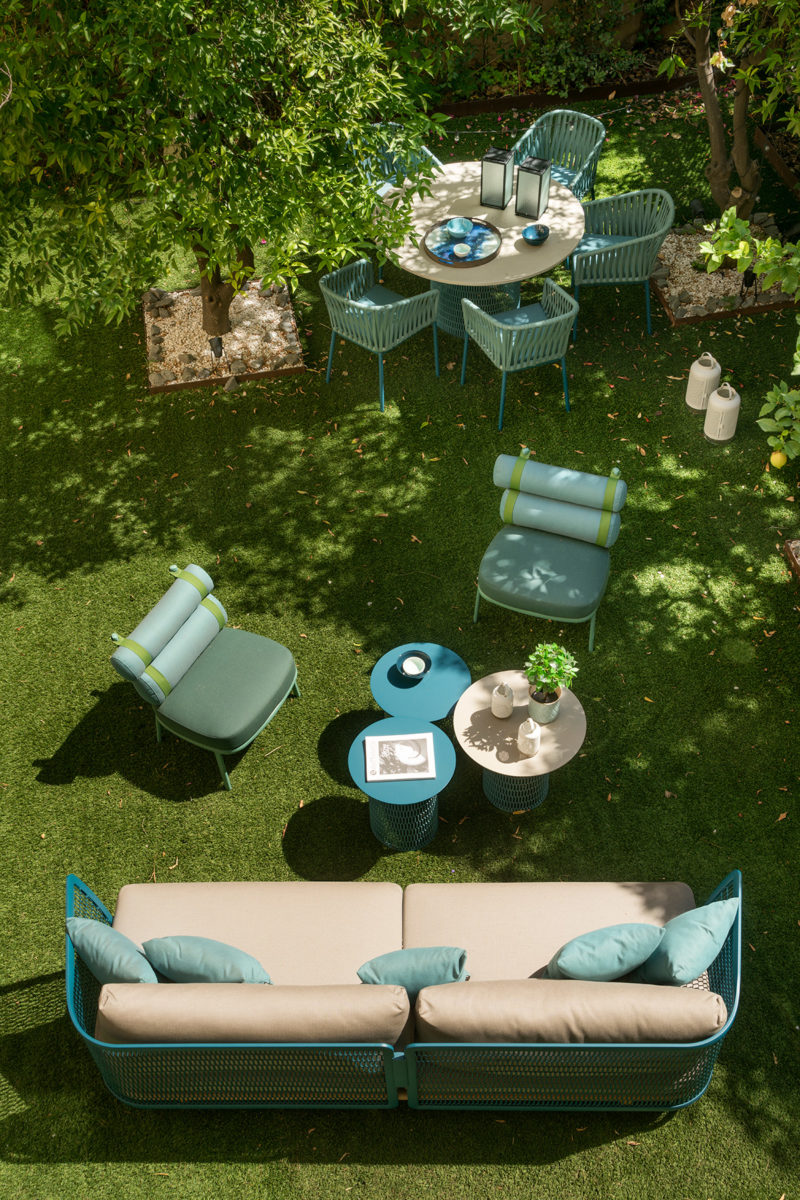 Any of these would be a feature piece in a room, but these all achieve the impressive end of harmonising, rather than clashing, with one another.
While still eclectic, the master bedroom combines handmade rugs (Gan and Linie Design), subtle lighting (Catellani & Smith), and armchair and pouf (Fredericia) to create a harmonious and calming space conducive to rest. Mauricio admits this multiple-brand approach was radical even for them: "In many projects, we use elegant, sober and timeless pieces and mix them with two others that are undoubtedly the 'queens' of the space, but here, from the first to the last, each one has something special."
And the result is as entrancing as it is stylish, and another remarkable project from this impressive and innovative design duo.
Photos by Mauricio Fuertes
Address details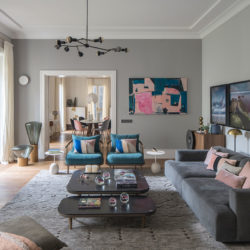 Organic Studio
Pau 10A, Palma